5 Slang Words That Will Make You Sound Like An Argentine
By Lorena Siegel
April 4, 2014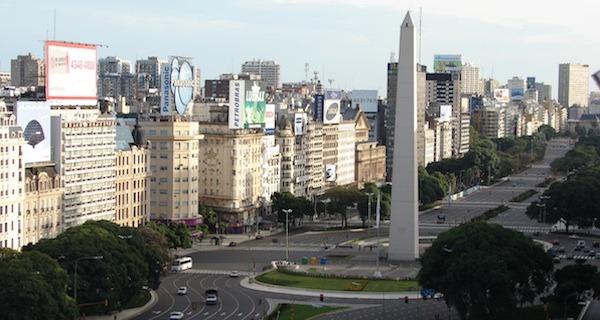 So you're ready to teach abroad in Argentina? If you've been studying a proper form of Spanish, you might be in for a surprise when you touch down in the land of vino, tango, and dulce de leche. Argentine Spanish has a unique accent that you will not find anywhere else in South America. And as with any Spanish-speaking country, if you want to make friends in Argentina you will have to learn a little slang.
To help you prepare for the "Argentinization" of your Spanish skills, here are five fun slang words you will frequently hear as a teacher in Argentina. (I'm going to skip che, boludo, and the obvious ones, but if you don't know those here is a fun video that will get you caught up to speed.)
If you're new to teaching, you'll want to get initial training and qualification with a TEFL certificate. You can explore our online TEFL courses to get started!
1. grosso/a
pronounced: like it's written
adjective: Used to describe someone who is really, really awesome.
Example:
Hiciste el maratón? Sos una grossa! (You did the marathon? You're the bomb.)
2. re-
pronounced: ray
adverb/modifier: Functions like very, really, or super.
Example:
Viniste a vivir en Argentina? Sos re-loca!! (You came to live in Argentina? You're really crazy!)
3. tranqui
pronounced: tran-key
Adjective: Used to describe when things are calm, all good… no problems. This is an abbreviation of tranquilo.
Example:
Como va el trabajo? Todo tranqui. (How's work? It's all good.)
4. besote/besito
pronounced: bay-so-tay / bay-see-to
noun: Means kiss or kisses. These are variations of beso. Commonly used to say goodbye in phone calls, emails, and text messages.
Example:
Bueno, nos vemos mañana entonces? Dale. Besito. Ciao! (See you tomorrow then? Okay. Kisses. Bye!)
5. joya
pronounced: hoi-sha
noun: Literally it means "jewel," but it is used in slang to mean awesome, great, right on.
Example:
Terminaste el trabajo? Joya! (You finished the job? Awesome!)
These are just a few to get you started. Don't worry, with a little practice you'll be a grossa in no time.
Ready to use your new slang? Get your IDELT Certification in Buenos Aires!