As the head of the post-graduate department at one of the top universities in Chile, Bridge grad Alicia Salomone, Ph.D., has led master's and doctoral students toward becoming globally competent in the English language. She also specializes in teaching using innovative methods such as English as a Medium of Instruction and Content and Language Integrated Learning (CLIL). We interviewed her on the development of the post-graduate English program at the university and how she improves her teaching through professional development.
Hi Alicia! Can you share a bit about yourself?
My name is Alicia Salomone. I was born in Buenos Aires, Argentina but I've been living in Chile for more than 25 years. My family is here. We also lived one year in the U.K. between 2018 and 2019 because I took a sabbatical year and did a master's program there. So, we had the opportunity to spend one year abroad, which was great.
How did you get into the higher education field?
My background is not in English. I have a doctorate degree in Latin American Literature (Hispanic-American Literature). Eventually, I was asked to work for the internationalization project at the University of Chile. Since 2015, I've been a member of the executive committee for this project. It was an amazing experience because I participated in the diagnosis of the needs of the university.
We discovered that English was an issue. Why? Because if we're talking about higher education, internationalization – which was the goal of this project: to internationalize Ph.D. programs and research groups—English is critical. I think that the university, which is the main university in this country, took English for granted. At a certain point, the policymakers or stakeholders of the university thought that each of our Ph.D. students and our teachers should know English, which was in fact not the reality. In the process, we discovered we had weaknesses in linguistic and communicative competence in both students and tutors. So, I said, "I have to do something about it."
At the moment, I'm the head of the post-graduate studies department at the University of Chile. In 2016, my colleague Ludmilla Kalasnikova and I decided to create an English program for post-grads focused on improving English communicative competencies among Ph.D. students. We first applied for the Newton Fund with the British Council, won that project, and started.
What types of classes do you give in your post-graduate English program?
We are teaching English from beginners to advanced levels, meaning from A1 to C1 level. We also offer some specialized workshops, such as English for oral presentations, academic writing, and the one that I teach myself, English as a  medium of instruction.
The participants of this course are not only Ph.D. students but also tutors who want to transit from the Spanish medium of instruction to the English medium of instruction.
How have your students benefited from this program?
We have received lots of letters from our students saying that the program is important for them because mastering English allows them to participate in conferences, present projects, interact with other colleagues, and be a member of the global academic community.
Teaching English to our Ph.D. students is part of our equality policy. We think that linguistic equality is part of social equality, and we receive students from very different social, cultural, linguistic, and ethnic backgrounds.
What do you like best about working in higher education?
Higher education is my passion. It's not only my job. I'm very happy to have the chance to open opportunities for youngsters, especially for young researchers who want to develop a career in the academic field. I've been through the same process: I was hired by the University of Chile when I was young, and I received lots of support from colleagues and the institution. I was able to finish my Ph.D. while I was working at the university, so I want to do my best to help young people develop their careers.
What are the benefits of possessing a doctorate degree in the academic field these days?
When I was young, having a Ph.D. was the end of a very successful career. Now, having a Ph.D. is the first step in an academic career. Take, for instance, the English program. Not many people have a Ph.D. in TESOL, and not many people who have a Ph.D. in TESOL want to teach. But our tutors have at least a master's in TESOL.
Is a master's in TESOL worth it for you? Find out.
How did you specialize in teaching English as a Medium of Instruction (EMI)?
This is actually the reason I decided to go to the U.K. Initially, we invited colleagues from the University of Southampton to visit us and to deliver a workshop on EMI. It was amazing, and  I discovered that, first, that I had a passion for it, and second, I wanted to take a sabbatical year. My boss boosted me to go to the U.K. to learn about EMI, and to come back to have a try with it here at the University of Chile.
I studied at the University of Southampton. They have a very strong development in English in Applied Linguistics and EMI, and this was something we needed.
Why did you decide to adopt EMI to your post-graduate English program?
We've adopted EMI because we are taking part in an international project with the Asian Pacific University. We are delivering EMI courses for students in Japan, Korea, the United States, and many other countries. However, this implies pedagogical, linguistic, and even cultural challenges because you will teach to an international audience.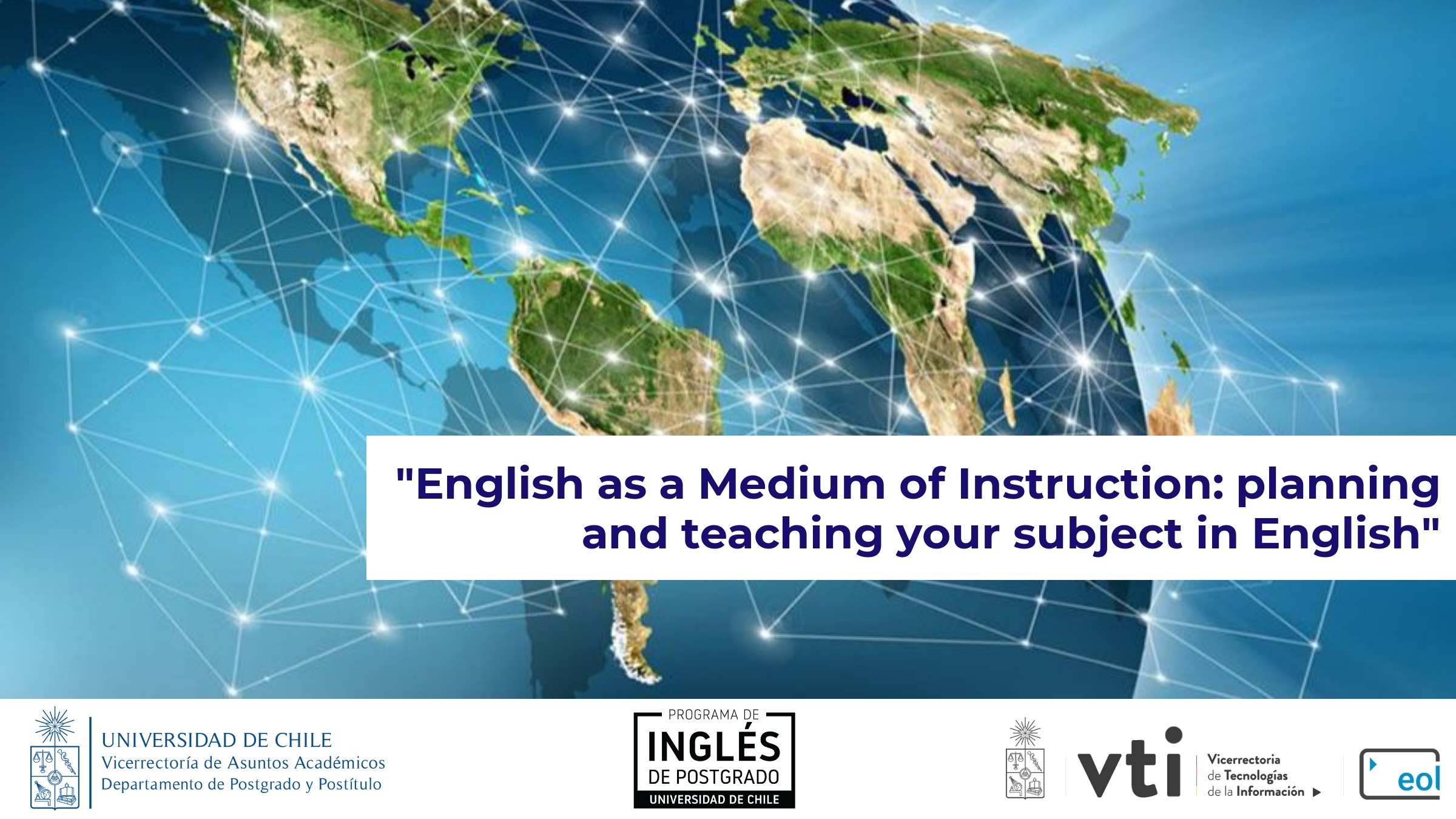 We have been working on a project with a German university to develop a CLIL course. Firstly, CLIL and EMI have similarities and differences, but in the Latin American context, both perspectives tend to overlap. Sometimes you head CLIL and you mean EMI or the other way round. In fact, the point is that we do not focus on teaching language; our focus is how to help tutors to teach their own subjects through English. You teach it through language, so there are some issues that are unavoidable. For instance, how to teach terminology or key concepts.
Read about the benefits of using the CLIL methodology in bilingual education.
You've taken Bridge's Micro-credential courses in IELTS Exam Prep and Error Correction in the EFL Classroom. Why did you decide to take these professional development courses?
I was looking for specialized courses because when I was in the U.K., I got my TESOL certificate, but I wanted to learn more! Eventually, I was looking for specialized courses like IELTS Prep, which was the first course I took at Bridge. IELTS is very important for academia because many universities ask for it.
Then, I saw the Bridge course on Error Correction. As I teach EMI, my focus is not on teaching language. But anyway, I want to know more about how to correct errors in English. So, at this moment, I'm doing this course and it's great. I really appreciate it.
How have these courses helped you professionally?
I could apply them directly because at the time I was teaching an IELTS course. It was not all new for me because I was already teaching IELTS and I had sat for the IELTS three years ago, so I knew the structure of the exam and so forth, but it was very important for me to consolidate my skills.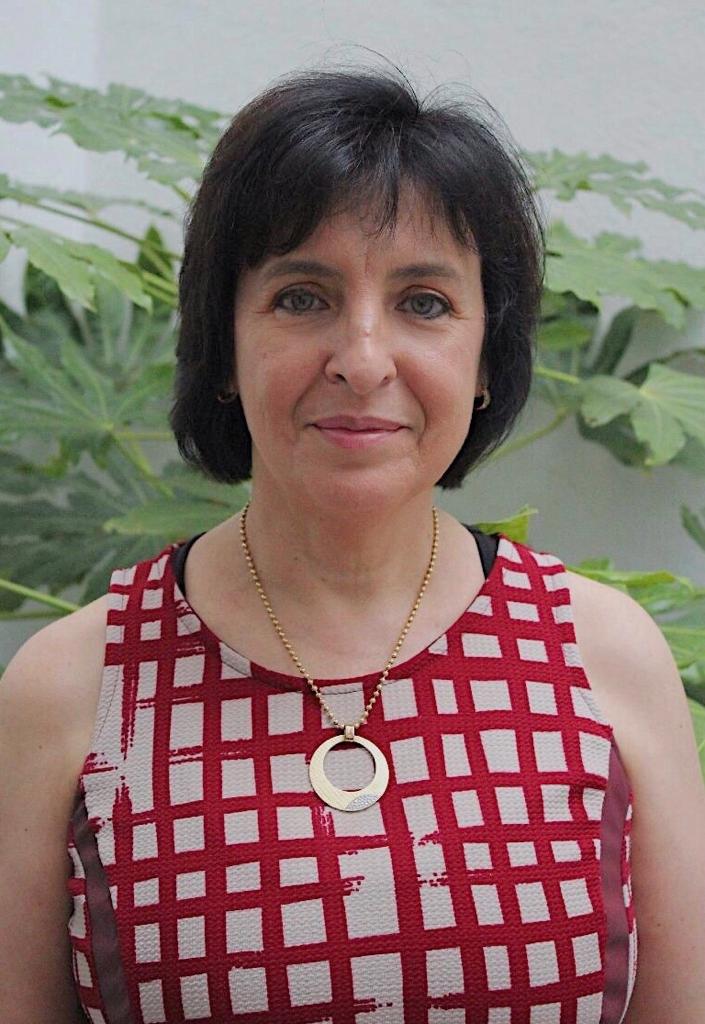 What's next for you?
Next year, I will finish my current position. My position is related to the president of the university and he's leaving next year and I will leave with him. I've been thinking about what's next, and what I really would like to do is to engage more and more in English teaching. I can see myself in the future involved in creating programs in teaching English. I also want to continue to improve my skills and my own language competence.