Bridge Grad, Shella, on Her TEFL Career in Asia and Recent Shift to Online Teaching
By Krzl Light Nuñes
February 18, 2020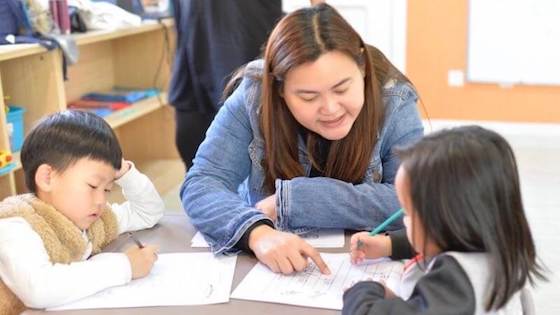 Filipino-Chinese, Shella, is an International Studies graduate who worked in the customer service industry before her wanderlust and teaching aspirations led her to start a career in TEFL. She has taught in various parts of Asia, such as Taiwan and Yunnan Province in China, for the last 14 years. In this interview, she talks about her teaching career and how the current coronavirus situation has affected her teaching plans. 
What initially made you want to teach abroad? 
I initially wanted to explore China and expand my teaching experiences at the same time. I chose this country because my grandparents came from China. I also kind of wanted to explore my roots and where my family came from, though unfortunately, I wasn't able to travel around China because I was very busy working.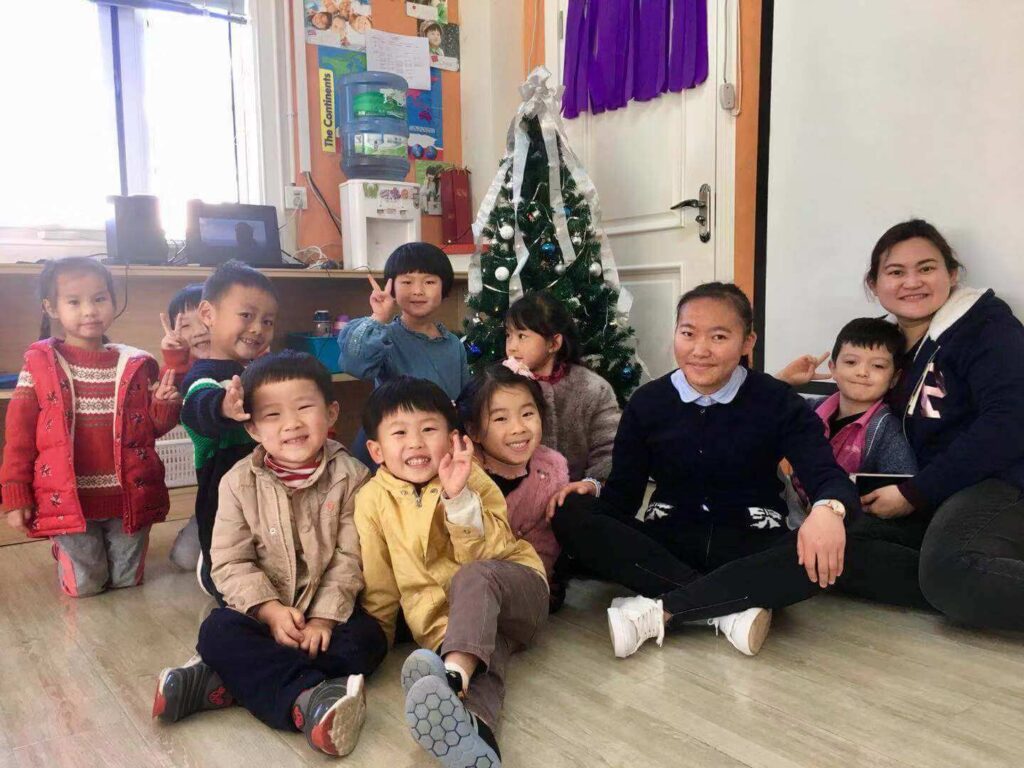 Where else have you taught?
I also taught English when I was in Taiwan. I was there from 2007 to 2009 to study Mandarin and at the same time was able to teach English in two cram schools. I love my experiences in Taiwan and would love to go back if given a chance. I was able to explore Taiwan more and understand their culture better also.
After that, I came back home to Manila and I taught for six years at a very well-known school here.  I thoroughly enjoyed my time while teaching kindergarten level at that school. Then I taught in two other preschools around the city.  2018 was the year that I went to China and decided that I like to continue teaching abroad.

You were already a teacher when you enrolled in the Bridge Educator Certificate and later the Specialized Certificate in Teaching English to Young Learners. What made you decide to earn these certifications?
I needed a certification for my job in China and the 60-Hour Educator TEFL seemed to be the ideal one for me.
I am currently taking the Specialized Certificate in Teaching English to Young Learners for my professional development and since I got time while waiting for further news about the coronavirus situation in China.
Until recently, you were teaching in Kunming City in the Yunnan Province in China. How long were there and how did the coronavirus affect your decision return home? 
I started teaching in Kunming City in September 2018 until July 2019.  After that, I got a job offer in Tainan, Taiwan but my trip was delayed because of visa reasons. Unfortunately, the coronavirus came out at the same time and it further delayed my trip until I can no longer go to Taiwan.  I got an offer to teach back in Kunming City but because of this epidemic, I can't take it yet.  So, I am currently teaching English online to some adults and children in China while I'm in Manila, though I am still interested in going back there hopefully after a cure for the coronavirus is found.
From what you've heard, what's the situation like now in Kunming City?
As of today, according to my co-teachers and friends, the affected people in Kunming are not as many as those in other provinces. The infection is not spreading as fast there also.  They are free to come and go and have plenty of food to buy but they usually just stay indoors just to be safe.
According to the government in Kunming, classes were set to tentatively start on the 17th of February but there are a lot of schools that have started doing the classes online.  Some of the teachers there are teaching online already.  That's all I know of for now.
Tell us more about your teaching job in China and what a typical workday was like for you.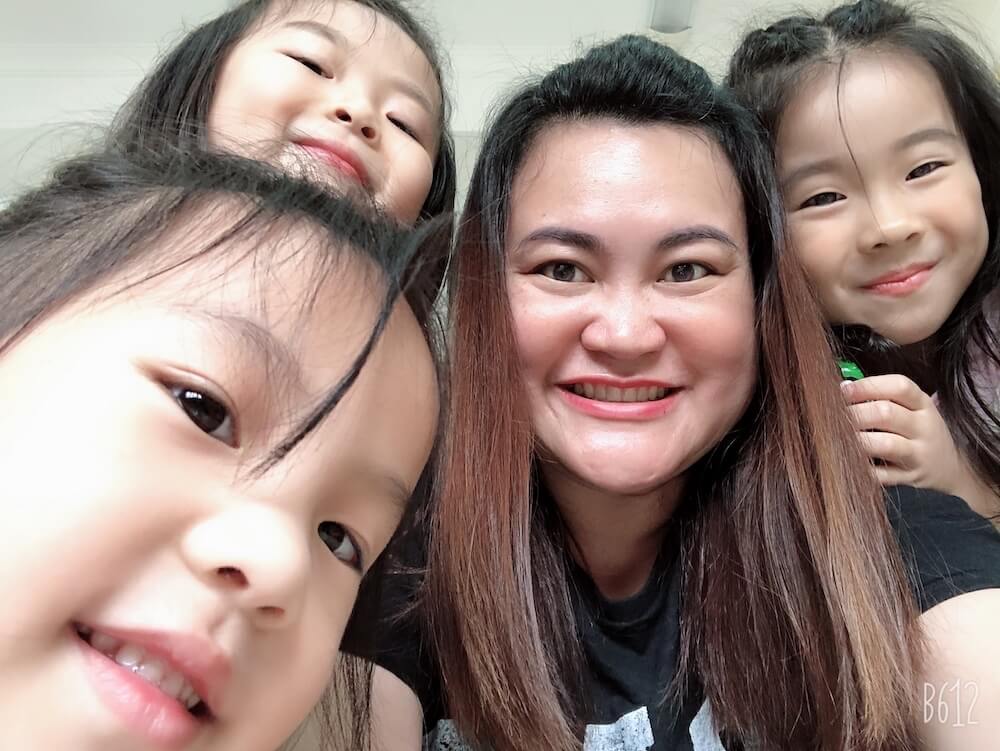 I was teaching kindergarten level in a school that admits children from ages two and a half to six years old. I taught the four to five-year-old ones. They could speak or understand basic English and were starting to write the alphabet and numbers.
The children would come in at around 8:30 to have breakfast.  The foreign teachers would be outside to greet them and take them inside the school. Some of the foreign teachers would be with the children who were having their breakfast.
By 9 a.m., everybody should be done with breakfast and in their respective classrooms. We started with a story, then the kids had their morning outdoor play/P.E. After 30 minutes, we all had to go back to our respective classrooms for our 30-minute lessons.
Lunch would be after the lesson then nap time would follow.
Our class would start again at 3:00 then after 30 minutes, the kids could play outside again. The children would have their dinner at 4:30 then dismissal would be at 5:00. Teachers could leave at around 5:30 p.m.
What is a memorable experience you've had as a teacher?
There was this child who couldn't understand and speak even the simplest English and yet he was put into my class, which could converse in basic English at their age level.  He had a hard time adjusting at first but he was very friendly and very willing to learn. He would use one or two English words at first to communicate then would upgrade to simple phrases until he could use simple sentences in English!
Encouraging him to speak even though he was having a hard time and at the same time not making fun of his accent were key. He was an adorable child and the fact that he was willing and eager to learn a new language was a huge plus. That's one factor that gives me hope and still motivates me to teach, even though it's harder and getting harder now to teach English, especially around Asia (outside my country, the Philippines), for they want "white teachers."
If English is not your first language, how has that shaped the way you teach?
I have always thought and spoken in English.  It's easier for me, knowing and studying three different languages at the same time. It's very easy for me to teach in English. I think knowing three different languages helps me to understand how to teach English to non-natives. I make sure that learning a new language for them is fun and interesting.

What are your future career goals? 
I would like to set up a kindergarten school or a tutorial center here back home someday soon. If not, I would then be traveling around and teaching at the same time.
I am still going to pursue my travels around Asia and teach at the same time when given a chance.  China is a good option, aside from Taiwan and Vietnam.
Earn Certification in Teaching English Online (now with an optional practicum) and you can join the growing number of people worldwide who are teaching English online from the comfort of home.