Tariq Adams isn't your typical EFL teacher (if there is one!). He's from Ghana, West Africa, and is currently living in the city of Tyumen in Siberia, Russia, where he's both a graduate student at university and a part-time English teacher. He tells us about life as an English teacher in this unusual location. 
Tariq, can you start by telling us a bit about yourself?  
I come from the West African country of Ghana, where I lived most of my life and attained secondary school education. However, in 2015, I moved to Russia to continue my education at university. I finished my first degree program in Oil and Gas Engineering earlier this year, and am now pursuing a master's degree in the same program. I am teaching English as a part-time job in Tyumen, Siberia, Russia.
What is the city Tyumen in Siberia, Russia, like? What do you like to do there? 
Tyumen isn't a big city and there isn't much to do here. Typically, it is very cold in winter and temperatures go as low as minus thirty (-30) degrees Celsius. Because of this, I am usually indoors after my teaching lessons and lessons at the university.
Location of Tyumen, Russia, in Siberia
There is also a drama theatre where you can watch interesting concerts and drama shows every weekend. I like walking around in the parks, too. There are several beautiful parks in every corner of the city. I spend most weekends at my favorite restaurants, Plov and Samëba.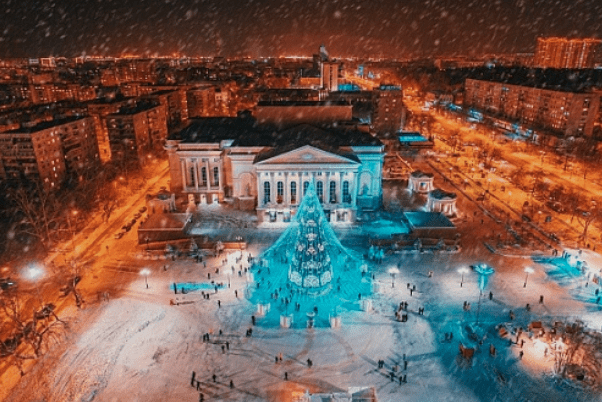 The square in Tyumen, Russia at Christmas (photo courtesy of  Visit Tyumen)
It is, however, extremely hot in summer. During the summer, I get the opportunity to visit some of my favorite places in town. Lover's Bridge, an embankment of Tura River, is a beautiful place to hang out with friends at night.
You completed the BridgeTEFL Basic Certificate after you went abroad. What made you decide to get certified? 
After arriving in Russia to attend university, some of my Russian friends started asking me to teach them English. I started teaching and visiting private English schools in my city and there, I developed some interest in teaching. I decided to get TEFL certified so as not to only help me teach English, but also to teach as a professional.
How do you feel this certificate has helped in your professional career?
Being a certified English teacher is really a big deal in Russia as everyone wants to be taught by a professional. After I got this certificate, my teaching methods have greatly improved and several employers have made offers to be to teach in their schools.
How did you go about finding your current job, and what was the application and interview process like?
I got my current job through an advertisement on an online recruiting platform. I was looking for a part-time job to engage myself while studying in the university. After sending my CV, I was invited for an interview after a few days and was offered the job the same day I interviewed.
Browse TEFL jobs in Europe and worldwide on the Bridge Job Board.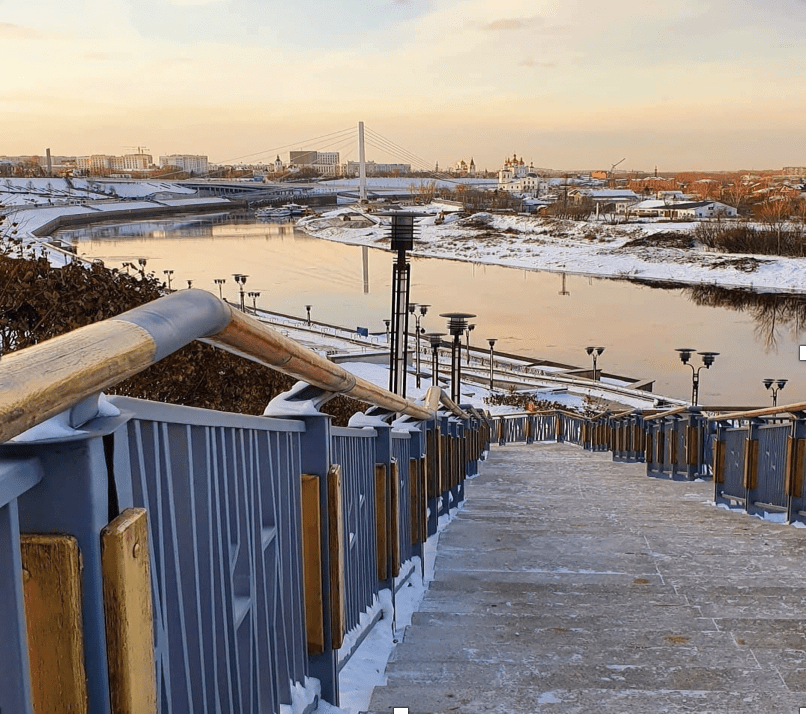 The Tura River runs through the city of Tyumen, Russia
What might a typical workday look like for you as a teacher in Russia?
I am currently teaching three different groups and two individuals.
The first group has only one student (a 10-year-old boy) who is a beginner. The second group is of elementary level. It is made up of three teenagers. These are young guys who are passionate about learning English and taking every lesson seriously. The third is a pre-intermediate level group also made up of teenagers.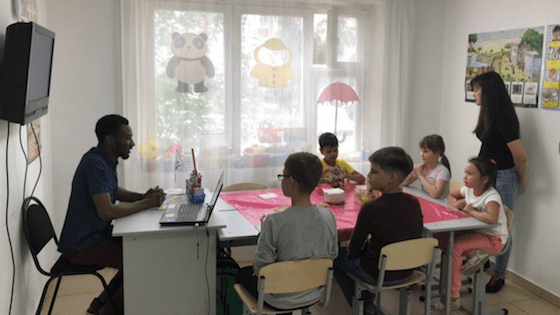 Tariq, teaching a class of students
The two individuals are both adults: one elementary level, and the other pre-intermediate. They are learning English as it is a requirement for their job. They also need English for traveling purposes.
I teach two to three hours on a typical day. Most lessons are in the morning since my lessons at the university start later in the day. I arrive at the school early in the morning and prepare for my lessons, then wait for students to arrive. After lessons, I head for lunch, and then go to the university.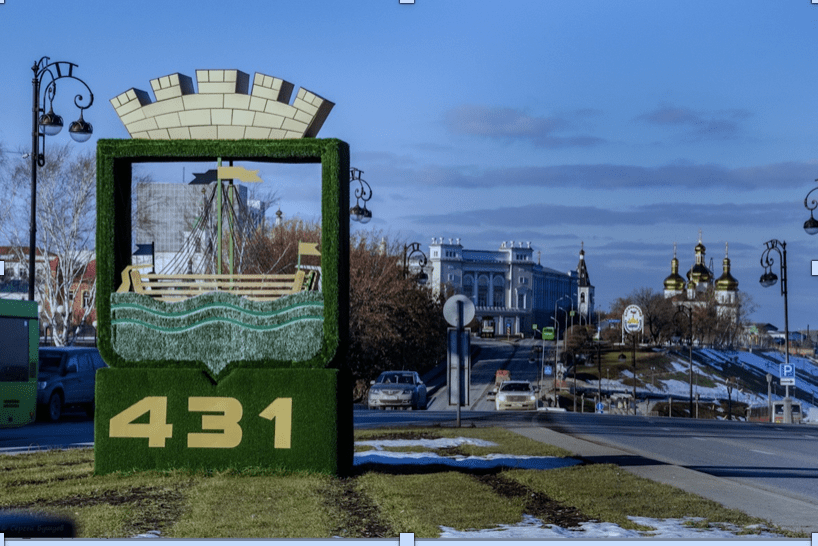 Tyumen City Center, in Siberia, Russia, where Tariq teaches English and attends university
What are your long-term career goals? Do you plan to continue teaching English?
When I started teaching English a few years ago, I only wanted to do it as an aside to studying at the university. As time passed, I developed a passion for it. In the short term, I plan to continue teaching until I finish my postgraduate course and thereafter, I can make my long-term career plans. I am, however, not ruling out the chance of me being an English teacher for the long term.