My First Teaching Job in Costa Rica!
By Jennifer Collis
March 27, 2013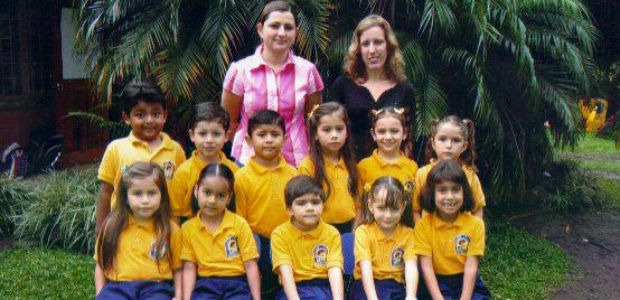 For those just getting started on their journey toward teaching abroad, it can be helpful to hear from those who have "been there." My very first TEFL job was in Costa Rica, a country that has remained popular with teachers over the years, and in telling you how I made it happen, I hope I can help you do the same!
I got TEFL certified in the U.S. and arrived in Costa Rica without a job, because it seemed most employers there preferred to meet applicants face-to-face. I spent about two weeks job searching, visiting language schools and dropping off my resume or emailing schools to set up interviews. It was tricky to navigate the city since I spoke no Spanish, but that was part of the adventure!
To my surprise, I was offered a job at a private, bilingual elementary school in Heredia, Costa Rica, even though I had no training or experience with kids!  In workshops (which were all in Spanish!) leading up to the start of school, I realized I was one of just two American teachers at Golden Valley; my colleagues were mainly bilingual Costa Ricans. I did my best to prepare for my job as a 4th grade teacher, but a week before classes were to start, the principal switched me to teaching kindergarten! This was my first lesson in being adaptable when teaching abroad!
Though nervous about the change, I tried to make the best of it. I had an open house with parents, complete with translator. My class of 11 five and six-year-olds spoke little or no English, so it took some time to work out a curriculum that was effective and a system of classroom management. I petitioned my principal for a teacher's aide, which helped facilitate the kids' learning significantly, and helped me remain sane!
After six months at this job, I moved on to a position at a language institute, teaching adults, which is a more common position for TEFL-qualified teachers in Latin America. The hours were shorter and there were more foreign teachers like me, so it turned out to be a much better fit in my case. I stayed in Costa Rica for a total of three years, and it was one of the greatest experiences of my life!