Julie is a BridgeTEFL graduate who took the Cambridge CELTA course in Medellin, Colombia in March 2015. After graduation, she started her job search and landed a teaching position in Manizales, Colombia, where her adventure living abroad in South America continues! I asked Julie to share with us about her experience, such as why she chose to get certified abroad and what teaching in Colombia has been like for her so far.
Julie, can you first tell us a bit about yourself?
Sure! I studied PR in school and attained my BS in Missouri. I then took off to lovely Denver, CO in hopes of finding a job. During this time, the economy was at its worst in years, so I stuck with what I knew best, the restaurant industry. I juggled street promo work and bartending for what seemed like ages. Then, I finally got offered a job at the Westword, the arts and entertainment paper. I put in a couple of years there and then realized it was time for something new… it seemed time to pursue what was always on the "pipe dream, back-burner": Teaching ESL in another country! So there is is — The rest is history!
Why did you decide to get TEFL certified in Medellin, Colombia?
I knew I wanted to teach in Latin America, and felt drawn to Colombia for what I have learned of its culture and because it's a beautiful country. I figured it would be smart to immerse myself within the culture while I took the course and familiarized myself with Colombia and its vibrant people. Since I wanted to teach in Colombia, I thought, why not go all out? So I sold everything I owned except what I could fit inside my backpacking bag.
How would you describe your experience with the Cambridge CELTA course? 
This was one of the most challenging courses (maybe the most challenging course) I have taken in my life thus far. In the CELTA I experienced long hours, literally no free time, stressful deadlines, and little sleep… but aside from this, I would do it all over again! I feel SO much more prepared to teach in front of a classroom. The skills, knowledge and confidence I gained in just one month is something I believe that other TEFL certifications cannot necessarily provide. You also become very close with your peers and tutors during a short period of time. After completing the course, I felt as though I truly challenged myself and accomplished something I never thought I could.
Browse online TEFL courses.
How have you liked Colombia so far? Have there been any major surprises?
I can write for quite some time on Colombia's wonderment! What a magical place. It is so culturally rich… I haven't seen any place quite like it. The people are SO very kind and welcoming, always reaching out to help foreigners and taking such pride in doing so. One major surprise is that pedestrians do no have the right-of-way in Colombia. Be cautious while crossing! Also, main dishes lack vegetables… very heavy on meat and starch!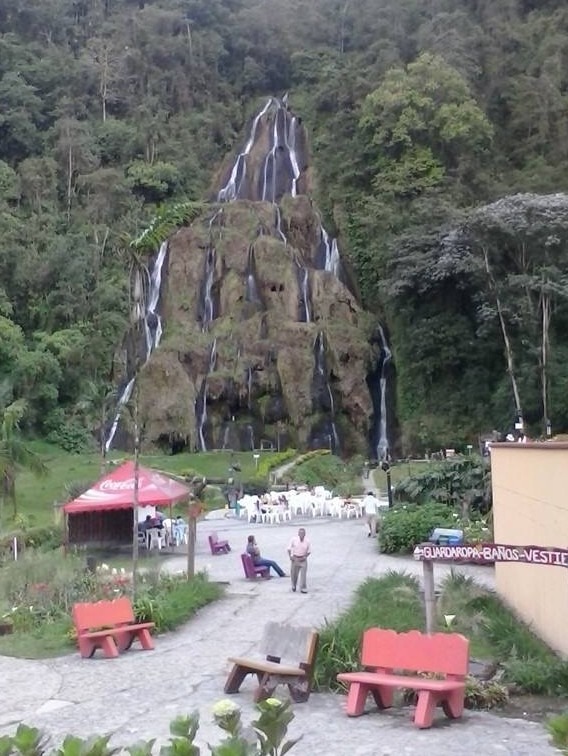 Now that you have graduated the CELTA course, what are your plans?
I am gaining experience at my first English teaching job at a small academy in Manizales, Colombia, and it's lovely! I hope to spend much time teaching and traveling throughout Latin America, and for now, have no plans to return to the States!
What advice do you have for anyone thinking of getting certified to teach abroad?
If it is at all possible, take your TEFL course in the country, or at least continent, where you would like to teach and make plans to stay after the course to seek work. Also, (no-brainer) have some savings in case a good job is offered in another country and travel is necessary. The most important advice coming from my experience? Have an open mind and an open heart – take a chance so one day you don't have to hear yourself say, "What if…?"
Are you ready to seize the day, like Julie? Learn more about TEFL certification in countries worldwide, as well as online, by contacting an advisor now. Let the adventure begin!