With high salaries and great benefits, plus a rich culture and proximity to some of the hottest travel destinations in the world (Japan, Indonesia, Thailand, etc.), South Korea is a major TEFL hot spot. If you're curious what it's like to teach there, then read our recent interview with Katie Murray, a 2013 TEFLOnline.com graduate from Wyoming, who has been living and teaching English in South Korea since she finished her course!
What led you to the field of teaching English abroad?
Originally from South Florida (Ft. Lauderdale area), my wanderlust began shortly after graduating from college. I lived in Maine, New Hampshire, and Wyoming, but Wyoming was the place that really stole my heart and propelled me into the woman I am today. I now consider this my "home."
However, as is typical for someone with my craving for adventure in new places, I decided to take a trip around Southeast Asia with a friend, and it was during that trip I decided I wanted to teach English abroad.  As destiny would have it, I also met a man while in Thailand, who was vacationing there while stationed in South Korea. We stayed in touch after I returned home to Wyoming, and we quickly grew fond of each other. This led to me visiting him in South Korea, which turned into me teaching English in South Korea. I officially began teaching here in December 2013, and haven't regretted it one bit!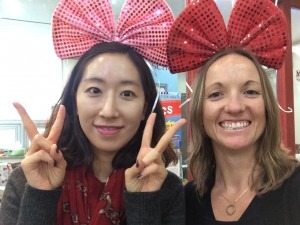 What made you pick South Korea and what city are you in?
I live in a smaller city called Uijeongbu, which is located just north of Seoul. South Korea has an amazing public transportation system so you can easily get around the country, no matter where you are. I can't honestly say I chose to live in South Korea to teach, but I can say that I am so happy that I ended up here! South Korea treats its teachers like royalty, they truly love and respect their country, they are hard workers, and if you show an appreciation for their culture you will really feel their loving embrace. Not to mention the country offers a plethora of outdoor adventure. I have truly fallen in love with South Korea!
How did you find your job there? What about your apartment?
I found my job through a recruiter on Dave's ESL Cafe (www.eslcafe.com). I was already living in South Korea when I began my search, but had zero problems finding a job since English teachers are in such high demand here. Most people go through a recruiter. I highly recommend that anyone considering South Korea complete their paperwork before entering South Korea;  it's a much easier process from within your home country (and most schools will pay for your flight over!). Teaching in South Korea has so many perks, like health insurance, pension, a bonus upon completing your contract and, many times, housing. My school provided a one- bedroom, fully furnished apartment, but other schools might just provide a stipend for you.
Can you walk us through a typical workday?
I go in to work at 1:30 p.m. Starting at 2:30 p.m., I will teach a small class for 25 minutes, another class for 25 minutes, have a 10-minute break, and then continue on like this until 8:15 p.m. In the classroom, we will do 2 pages or so in the students' book (reading and grammar), and then I like to play a game with the students, which will incorporate the lesson just learned. South Koreans do a lot of schooling (especially English), so in addition to traditional schools, there are many afterschool academies called hagwons. This is where I work, and I just love that I have my days free to explore before going in to work!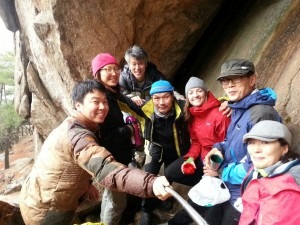 Did you feel prepared for teaching after you took your online TEFL course?
For someone who had had zero experience in a classroom, taking my TEFL course was very helpful to me, especially for the type of English I teach here in South Korea!
What are some of the cultural differences that have been the most interesting or hard to adjust to?
Other than the obvious language barrier, I'd say the hardest cultural difference to adjust to was the number of people everywhere! You are constantly being bumped, rushed, or crammed in an area. With that being said, an interesting cultural difference is that no one says "sorry"! Being an American, it was so ingrained in me to say sorry for everything, but I slowly realized that this just is not necessary for many situations. Even though these things may come across as rude at first, you will quickly realize what a friendly and embracing culture it truly is!
And although the thought of moving to an Asian country seems entirely scary, and maybe only for the truly brave person, I would also love to mention what an amazing and large expat community we have here in South Korea! Between English teachers, the American military presence, and the technological boom that brings foreigners here to work, you might be pleasantly surprised! I have made some wonderful friendships with Korean locals and also like-minded expats! On average too, I'd say you would be working with at least three other foreigners (like you) in your school, but often times many more!
What do you plan to do next?
Next on the list is to return to the States for a little bit, but I am searching for a new position already! Argentina, Chile, and Turkey are all high on the list, but I haven't decided yet. Being an English teacher is such a fabulous way to travel while working and expanding your horizons. I just don't know if I can go back to a "normal" lifestyle!

Interested in teaching in South Korea? Download our country guide to get started!