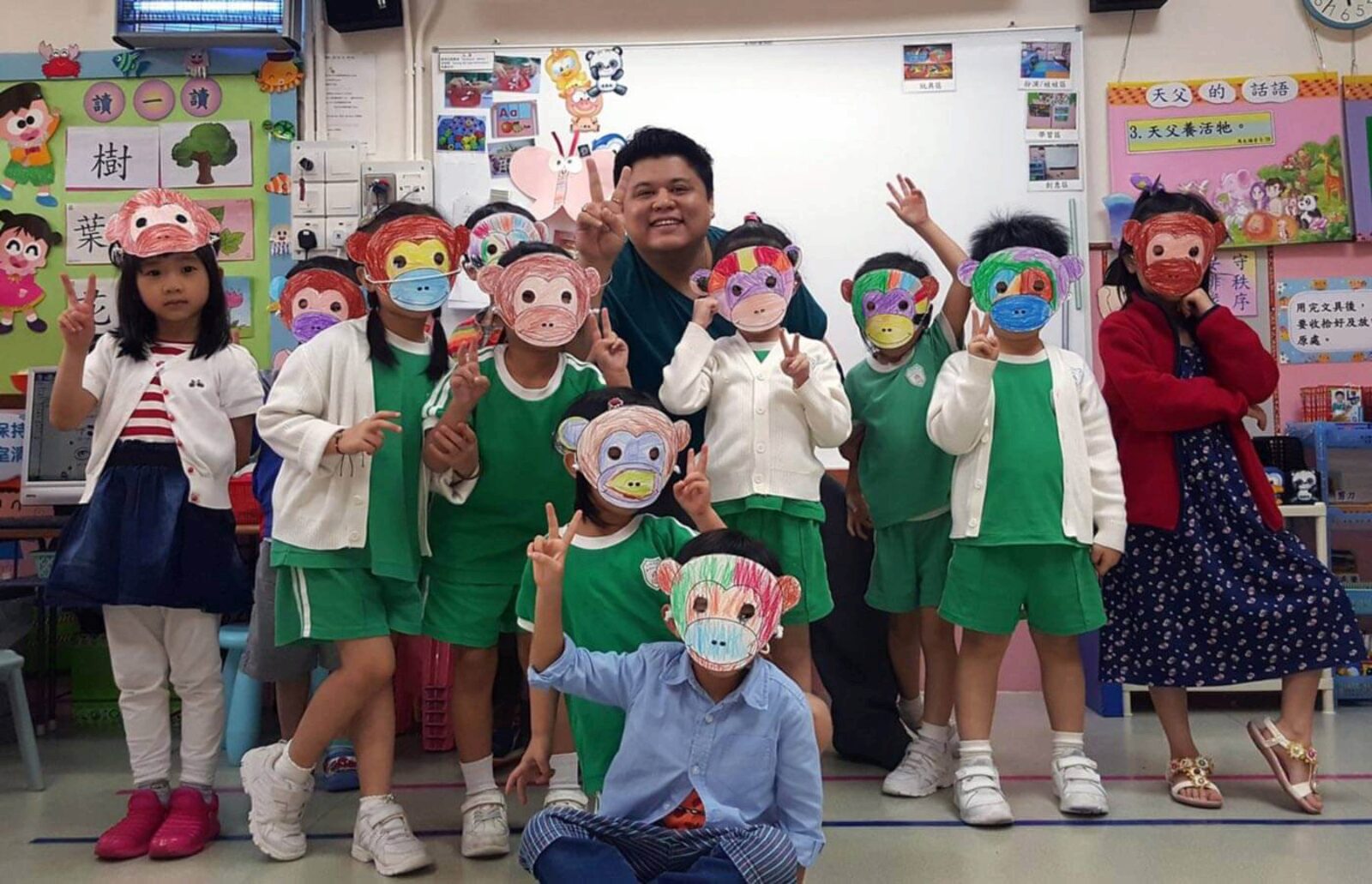 Bridge TEFL Alumni
Hear from our graduates around the world!
Bridge students can be found in every corner of the globe, and they get certified with Bridge to meet a variety of professional goals. Some are just starting their careers and need TEFL training and certification to qualify for jobs, and others are already experienced teachers, building on their current credentials with our professional development options.

Hear what some of our international course graduates have to say about their experience in the course, or how the TEFL training benefited them as a teacher in their home country or abroad.

"The course introduced teaching techniques and methods that were new to me. The course got progressively more challenging which kept me engaged and focused."
Michelle, from Jamaica
IDELTOnline Graduate/Teacher in Qatar

"This course was more useful than I thought and changed my opinion about online courses. Useful materials were combined with an easily available tutor, Amy, whose comments were truly helpful. Her detailed comments on my assignments helped me in correcting my wrong assumptions and cleared my idea about what I had learned. I think tutors are one of the main strength of this course."
Maryam, from Iran
Bridge Online Course Graduate

"I loved this program! It was easy to follow, it explained a lot of things you actually encounter while teaching people who are not English native speakers. I found it VERY helpful even having been teaching for 7 years already!"
Maria, from Bolivia
Bridge Online Course Graduate

"The IDELT Online Course exceeded my expectations, as the material covered initiated a self-awareness and consciousness of the impact and effectiveness of the style in which I learnt and acquired the English language, ultimately contributing immensely to improving my current teaching style…"
Dalal, from Kuwait
IDELTOnline Graduate/Teacher in Chile

"Teaching English is my hobby… this course has helped me a lot to understand my weak and strong points and how I can make my lessons more productive and interesting."
Karina
Bridge Online Course Graduate

"Excellent material! It was easy to enroll in, user friendly, and had great material! Every module is different and requires thorough reading and critical thinking"
Feruz (PhD), from Uzbekistan
Bridge Online Course Graduate,
University Teacher in Uzbekistan

"My tutor gave me substantive, specific feedback, honest and meaningful, not just a copy/paste feedback. I was impressed by her depth and by the time she put into reading my essays."
Carrie (PhD), from the U.S.
Bridge Online Course Graduate/Teacher in Taiwan

"The TEFL course was great preparation for my class. I still refer back to lesson plans and activities I did throughout the course when planning activities and assignments for my students. I plan on teaching English in Japan… while earning my master's degree online."
Taylor, from the U.S.
Bridge Online Course Graduate/Teacher in Japan

"Having the TEFL certificate made my credentials much stronger. Most employers posted that they were not interested in applications from people without one."
Lisa (MSc. Applied Linguistics), from the U.S.
Bridge Online Course Graduate/Teacher in Taiwan and Italy

"It was lovely connecting with people from different backgrounds and getting their opinions, expertise and help, as well as being able to provide my own. Overall, it was a wonderful and affirming learning experience."
Rose Mary, from Chile
IDELTOnline Graduate/Teacher in Chile

"After I received my TEFL certification, I applied for EPIK, which is how I was able to receive my job teaching English to high schoolers in Cheongju, Chungbuk, South Korea… I have been able to visit other countries while living abroad, such as Thailand and Japan."
Courtney, from the U.S.
Bridge Online Course Graduate/Teacher in South Korea

"After being certified, I applied to be a Language Assistant in Spain, selecting Andalucía as my first choice for Spanish region. I was thrilled to be assigned to Almeria… and to learn that I would be teaching in a bilingual school."
Valeria, from Great Britain
Bridge Online Course Graduate/Teacher in Spain

"I remember sitting through lectures in the training my first school provided and already knowing most of what they were talking about it because it was something that been covered in the TEFL course."
Lauren
Bridge Online Course Graduate/Teacher in South Korea

"The TEFL course made me feel prepared to teach adults. Living and teaching in a foreign country… is something I can recommend to anyone who is looking for a challenge and a rewarding experience. I would do it again in a second!"
Johanna, from Germany
Bridge Online Course Graduate/Teacher in China

"So far I can say that this year has shown me that becoming a teacher was one of my best decisions I have made and being able to combine it with my urge to travel the world is priceless."
Katharina, from Germany
Bridge Online Course Graduate/Teacher in Singapore

"If these last 2 months are any indication of my life in Italy, I believe at 61 years old that I found exactly where I want to be."
Joseph, from the U.S.
Bridge Online Course Graduate/Teacher in Italy
Visit our blog to read interviews with
these graduates and others who are teaching English at home and abroad.

Bridge Blog
Join our network of past graduates to share stories and experiences!

If you're a Bridge graduate, we would love to hear from you! Contact us at btinfo@bridge.edu to tell us your thoughts on your TEFL course, let us know where you're teaching English, or share your advice for other teachers starting their career. We would love to feature your testimonial on this page, or feature you in an article or newsletter!