Notes From The Field: Nurse Turned TEFL Teacher
By Bridge
November 3, 2014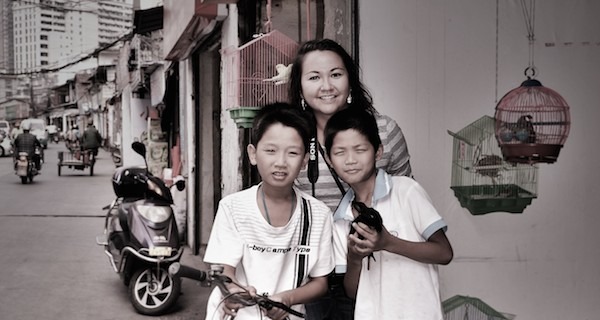 Before TEFL was a part of her life, health care was all Mary knew. As a licensed practical nurse, she spent nearly a decade aiding the ill before she realized that her job as a nursing manager wasn't as perfect in reality as it was on paper. At 27, she was where she thought she was supposed to be: working the regular 9-5 as a nursing manager. Her position gave her a purpose and a sense of accomplishment, but she always felt there was something missing for her personally.She knew she was ready for a change in her lifestyle through a vague feeling that she was settling. She refused to tell herself that "this is it" for her life, and she knew there was more out there for her. She asked herself what she wanted, and all she envisioned was a map of the world.
Mary originally saw herself in Japan, where she was interested in exploring the roots of her heritage; however, the Japanese job search was lacking, while her wanderlust was booming. Determined and eager, she continued her job search and waited for something to pop up. During the summer of 2014, she was offered a TEFL job in China that was way too good to refuse.
Was she nervous about leaving? Of course. A lot of things could have held her back. She'd been trained to think like a nurse, with an almost innate feeling to always be close to loved ones in case of emergencies. She knew it wouldn't be an easy task leaving her friends and family.  It wasn't an easy decision, but she was eager to learn to let go.
She accepted a job teaching English in Putian, Fujian, China, where the weather is warm and the ocean is close. Her job contract was well written, with secure job benefits that would take care of her as a foreign teacher. For the first time in a long time, she felt like she was on the path to something that offered contentment. Early on, she learned something about other people in similar positions.  As Mary explains, "Expats will be your first friends in a small China city. It's almost like you skip the whole stage of acquaintances." There are only a handful of expats in the city, but they're all there for a common purpose and willing to share support and knowledge.
Although her lifestyle has changed drastically, she's noticed some nursing characteristics have found their way into her teaching style. Instead of being completely focused on her patients, she is completely focused on her students. She spends hours upon hours brainstorming different ways to teach them English. Most of her work days she focuses on being as creative as possible in her lesson planning, trying new activities and evaluating how the students respond to them. As when she was a nurse, she's focused on building a safe environment, but as a teacher, there's an excitement added to her work that encourages her students to learn English.
In and out of the classroom, her favorite parts about China are the real life aspects that set it apart from the US. As a small-town girl, she has thoroughly enjoyed meeting new people and taking pictures as she goes. Her favorite parts of the city are the "poorer" parts, because there are absolutely no Western influences. No words written in English, children running around in the streets with their friends, parents working in their local stores, grandmothers walking around with their baby grandchild with the biggest smile on their faces. She's also explored the authentic Chinese culture through eating at local places, which she notes is inexpensive and tasty.   In and out of the classroom, her favorite parts about China are the real life aspects that set it apart from the US.
Teaching in a new culture halfway across the world takes courage. Taking on a new life adventure different from what you've always known takes determination give your dreams a chance, no matter how far-fetched they may seem. If you want to teach English in a new culture, it's possible, and just like Mary, your previous career has probably already prepared you for more adventures than you ever could have imagined.
Take a look at our Teach in China Program to learn about how you can turn your dreams of living abroad into reality.