Seasoned secondary school teacher Oluyemisi Adebola Oladejo, from Nigeria, was awarded the ETS TOEFL® English-language Researcher/Practitioner Grant this year. She discusses how winning this grant gives her a chance not only to contribute more to the English language teaching (ELT) field but also to give back to the school where she's teaching.
Hi, Oluyemisi! Can you tell us a little about yourself?
I am from Ogun State, Nigeria. I studied English Language and Literature. I was inspired to become an English teacher when I took an A-level training after I left secondary school. My English teacher at the time handled the subject so well that I developed an interest in studying English. After the A-level training, I went to study English at university.
Where have you taught English?
I have been teaching English for 13 years, across several public secondary schools in Ogun State, Nigeria.
Currently, I work with the Ogun State Teaching Service Commission in Nigeria and am presently teaching at Itolu Community High School. My students are mostly preteen boys and girls from low-income communities.
I'm also a freelance IELTS trainer, and I regularly share IELTS and English learning tips on LinkedIn.
Learn more about teaching IELTS exam prep.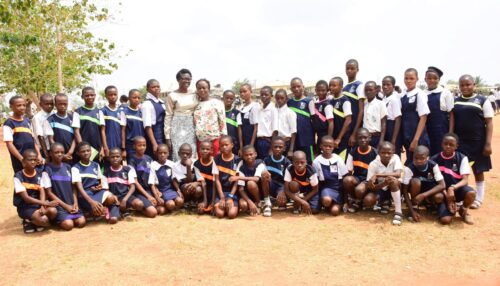 Why did you decide to apply for the TOEFL® English-language Researcher/Practitioner Grant Program?
I learned about the grant on BridgeUniverse. It was at a time when I was actively seeking ways of increasing my productivity. So, I clicked through and submitted my application.
What was the application process like for this program?
It required me to fill out an application form and forward it, along with my resume, to a specified email address. After a few weeks, I was notified that I had been shortlisted for a Zoom interview. The Zoom interview spanned about 45 minutes. Two weeks later, I got another notice that I had been selected for the grant.
What are some of the benefits that winning this grant gives you and your school?
The grant is going towards the procurement of computers and other accessories to facilitate teaching English as I prepare my students to take the TOEFL Junior®.
Master the ins and outs of the TOEFL and learn strategies for helping students score well by taking the Bridge Micro-credential course in Teaching TOEFL Test Prep.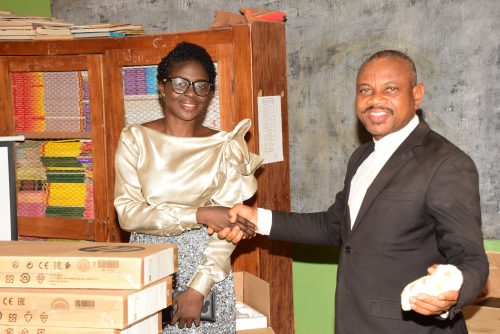 Grantees of this award will be involved in conducting research on English language teaching. What research will you conduct for this program?
I am going to conduct research that involves 80 students. They are going to take a pre-study TOEFL®. Then, I am going to prepare them for the TOEFL® through a series of instructional activities. The goal is to see the impact that computers and digital resources can have on language learning as against the conventional instructional materials that my students were accustomed to. Next, there will be a pre-study test and a post-study TOEFL® test so we can compare results.
What do you think are the benefits of this grant to your career in the English teaching field?
This prize has given me visibility and cast the spotlight on me. There is a tremendous increase in my LinkedIn profile views and connection requests. For once, it seems the world is looking in my direction, and a lot of people are genuinely interested in what I do in the low-income community secondary school "somewhere in Africa." Since this win, I have had the privilege of telling my story on some international platforms. Just last week, I was a panelist on the TESOL Black History Month Webinar.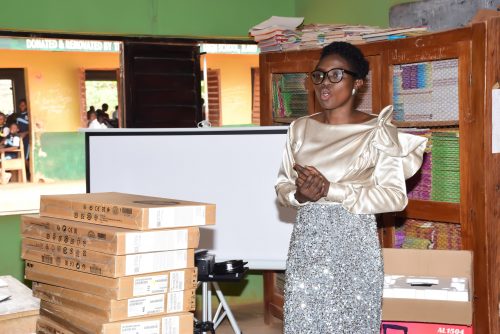 My desire to constantly add value to myself and upgrade my subject mastery as a teacher of English was my motivation for taking the course.
How did this course help you professionally?
I have gained a mastery of IELTS prep, and I have been able to help candidates ace the IELTS.
How do you plan to grow your career further?
My plan is to enroll for a Ph.D. in Education Administration, which I hope will place me in the administrative corridor where I can network and collaborate with education policymakers for the betterment of the African education sector.