This blog post was written by guest writer and EFL teacher, Caitlin Peterson, graduate of the Bridge IDELT course.
My name is Caitlin, and since getting my TEFL certification, I have been teaching English at a school in Costa Rica, called Politécnico Internaciónal, since September 2013. There are two locations-one in Heredia and one in San José.
I love working at this institute…the staff is so supportive and the students are great. I'm teaching a beginner English class for the culinary arts program in San José on Friday nights, an intermediate class on Saturday mornings in San José, and a Monday/Wednesday night upper intermediate class in Heredia. I also do tutoring for two hours on Tuesday nights.
When I'm not teaching, I enjoy getting out of the city and seeing the beautiful rainforests and beaches that Costa Rica has to offer. The picture above was taken in March in Manuel Antonio, a national park about 3 1/2 hours from San José by bus. It's one of my favorite places in Costa Rica…there are a ton of different animals and beautiful beaches.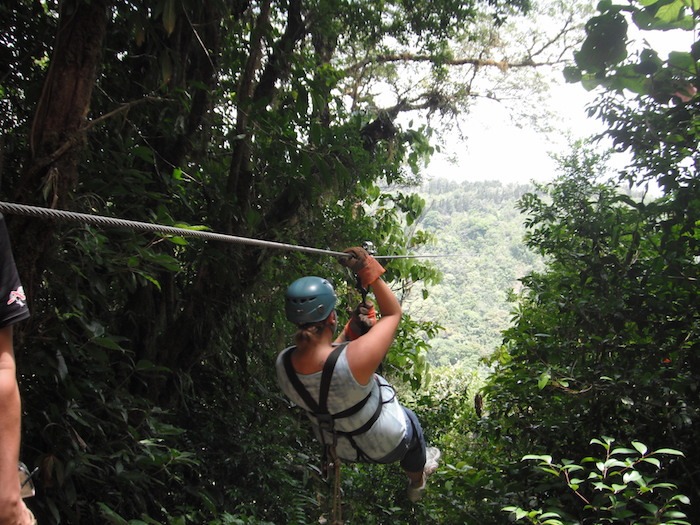 Costa Rica is not only known for its beautiful beaches, but lush rainforests and a tropical climate year round. Ziplining, whitewater rafting and bungee jumping are just a few of the extreme sports you can do. My friend and I decided to go to Monteverde Cloud Forest and zipline…it was definitely an adrenaline rush! In addition to ziplining, there was a rappel and a Tarzan swing. The last cable was a one kilometer Superman zipline over a canyon!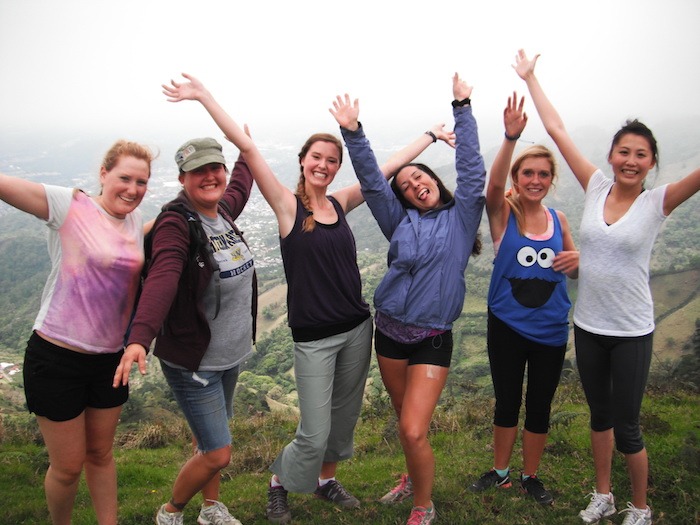 Costa Rica also has great hiking. In May, I took a hike with some of the people from the school where I used to work, Máximo Nivel. It was challenging, but the scenery was amazing. We could see the whole Central Valley from the top!