You could be teaching English in Southeast Asia this year! Bridge is excited to partner with English Language Company (ELC), an established provider of internship programs worldwide, to offer our latest opportunity in Vietnam!  In this supportive program, you will receive teacher training (if you are not already TEFL certified) via a 100% online course, as well as a paid job placement at one of the many reputable Vietnamese schools in the ELC network.
What: Teach English to young learners and/or adults in Vietnam
Where: One of several cities throughout Vietnam (Hanoi, Hai Phong, Hue, and more)
Duration: 1 teaching semester (approx. 5 months)
Next teaching program:  August 19, 2017 – January 12, 2018
Application deadline: June 15, 2017
Requirements: Native English speaker (and citizen of the US, UK, Canada, Australia, Ireland, New Zealand, or South Africa) between ages 20 and 35 with bachelor's degree in any discipline
Do I need previous teaching experience?
No, you don't! What's unique about this program is that it's perfect for both new and experienced teachers. If you are new to teaching, we offer a package that includes TEFL (Teaching English as a Foreign Language) certification you need, and if you're already TEFL-certified, we have an option for you, too (see below).
How much does the program cost?
If you are already TEFL certified, the program fee is $1,800.
If you are not yet certified, your program will include the TEFLOnline.com 120-hour Master Certificate course, and the total program fee is $1,900.
What is included in the price of the program?
Both programs include:
Pre-departure support including visa guidance, handbook, and phrasebook
Airport pickup
All-inclusive 6-day orientation with other participants
Teaching placement with a stipend allowance of approximately $700 per month, paid in Vietnamese Dong by your host school
Travel Medical Insurance
$700 bonus upon successful completion
Accommodations during the teaching contract
In-country support from the ELC team throughout your stay
Lifetime, worldwide job placement assistance from BridgeTEFL for future positions.
Where will I be teaching and for how long?
Teachers are placed on approximately 5-month contracts. The type of school where you teach can be any of the following:
Kindergarten (students are under 6 years-old)
Primary school (students are 6-11 years-old)
High school (students are 12-18 years-old
University/college (students are at least 18)
Private English language institutes (students are various ages groups)
What kinds of accommodations are included?
This varies from school to school, but most teachers will have a basically furnished room in a shared apartment or a guesthouse (it's also possible that you may be asked to share a room). Accommodations might seem basic compared to Western standards, but they are considered quite comfortable and well equipped by local Vietnamese standards.
Accommodations will not have a TV with international channels, but will typically have WI-Fi. Most accommodations include a small kitchen with cooking facilities, but please note that some may not. However, it is inexpensive and easy (not to mention delicious!) to eat out in Vietnam!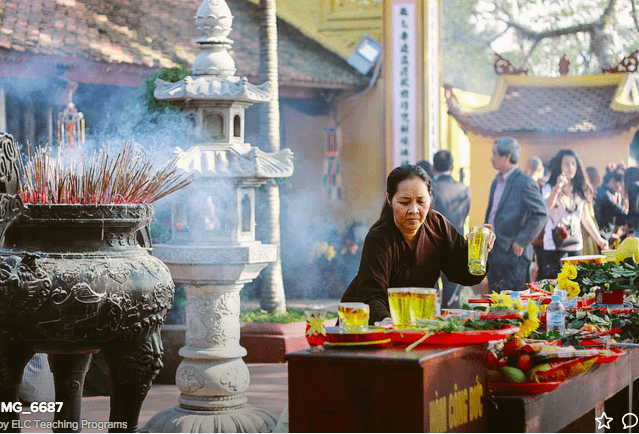 Can I choose my teaching location or type of school?
The Teach in Vietnam Program places interns where they are needed most, so, unfortunately, participants' teaching location and age preferences cannot be taken into account. Flexibility is a key qualification for applicants to this program!