Guaranteed TEFL Jobs! The Advantages of Doing a TEFL Internship
By Bridge
February 25, 2016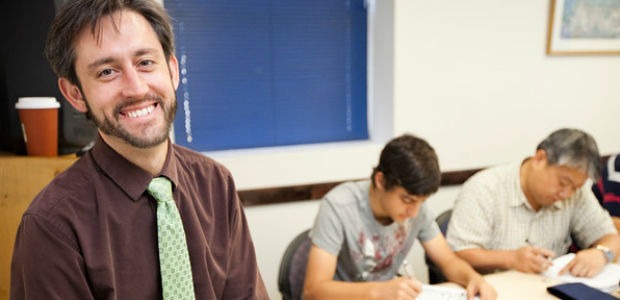 If you've searched online for information about TEFL certification (teaching English as a foreign language) or TEFL jobs, you've probably come across opportunities for "teaching internships" or "teach abroad programs." Though you may have dismissed these programs, thinking they're expensive, difficult to get, or geared only toward certain people, you just might be overlooking their advantages.
Yes, you do have to pay to take part in most internships/teach abroad programs. However, the programs include TEFL certification, which you are probably going to buy anyway, in addition to other possible perks such as a guaranteed teaching position, visa help, a monthly salary, and/or housing.
What internships provide is a detour past the hassle of organizing everything on your own, and a supportive, structured environment with real-world teaching experience and mentoring.
So is a TEFL internship right for you? If you answer yes to any of the following questions, it might be a perfect fit:
1. Do you want a guaranteed job?
In most internships, everything is set up for you, so you won't have to pound the pavement looking for work or deal with the hassle of navigating a foreign country on your own. This can be especially helpful in places like Central or South America, where it's difficult to line up a position before arriving.  Most TEFL internships are paid positions, too, with salaries on par with what other TEFL teachers in that country make, and housing may even be provided.
2. Do you need visa sponsorship?
Are you an American trying to get a TEFL job in Europe, for example? Internships can be a great way to gain legal entrance into places such as Western Europe, where it can be nearly impossible for non-European citizens to get a work permit. In other words, a TEFL internship could be your ticket into the country you want!
3. Are you new to teaching?
It's the age-old problem: the job you want requires teaching experience, but how can you get experience without, well, a job?   The solution: an internship! Internships are aimed at new teachers, so no experience is no problem. And at the end of your internship, you'll walk away as a TEFL-certified, thoroughly trained and confident teacher, ready to land your dream job.
4. Would you like to make your resume stand out from the crowd?
And speaking of dream jobs… employers know when they see an internship on your resume that you are serious about a career in your field and that you care about developing professionally.  So an internship, especially an international one, is an excellent resume builder and a savvy foot-in-the-door for your future career. Who wouldn't want that advantage!