From her hometown in Colorado, a one-way ticket to Thailand started Allie Meyer's tropical island adventures as she pursued a career as a scuba diving instructor seven years ago. Since then, she has always stayed close to the ocean. Now living on the island of Ometepe in Nicaragua, she recently took a break from diving to get Bridge-certified to pursue a second passion – teaching. She tells us how she succeeded in her goal of landing a virtual job she could do from anywhere in the world – teaching English online.
You've done a lot of traveling as a dive instructor. In what countries have you lived?
I have been traveling for seven years. Although that may seem like a long time and I must have visited half the world by now, I haven't. I enjoy slow travel, being able to learn a language, culture, and become part of a community. Generally, I stay somewhere and work for six months to a year, with a few months' quick travel in between longer, more permanent stays. I have lived in Thailand, Indonesia, Australia, Grand Cayman, Costa Rica, and Nicaragua, with a lot of traveling to other countries in between.
You're currently living on the Nicaraguan island of Ometepe. What is that place like?
The island of Ometepe is like taking a step back in time. It is basically two large volcanoes, with one of them still active, in the shape of an infinity symbol in the middle of Lake Nicaragua. There are two big towns that have a few supermarkets and one ATM. The rest of the residential areas are small villages with tiny shops and spots to eat.
The island is made mostly of farmland where they grow corn, bananas, coffee, and tobacco. Being farmland and small Nicaraguan villages, you really feel like you are in a different time period. A lot of people still ride their horses everywhere, and the roads are often blocked by farmers herding their cattle down the road. Horses and cows roam free and you will often have a herd of horses chilling on the side of the road or playing in the water at the beach. It is a dry tropical island that hosts simple living.
Most locals speak only Spanish and some speak an indigenous dialect. There is also a growing ex-pat community on the island who are reaching toward sustainable living and communities. For being an island slow to progress in many ways, they do have fiber-optic Internet, which is a big plus for me as an ESL teacher.
What made you get into teaching English online?
I wanted to take a break from the dive industry. I knew I needed a remote job that would give me the flexibility and the freedom to work from anywhere. I love teaching and I figured it was the best way to be able to work remotely on my own schedule and still do something that I'm passionate about.
You recently got hired by PalFish. How did you choose that online teaching company?
I chose PalFish because they do not require you to commit to a contract or period. I could easily test the waters of teaching English online without worrying about being committed and tied to something I was unsure about. 
PalFish also let me choose my own schedule and hours. I can change my schedule when I want and as much as I need to. This was a big deciding factor for me because of my current travel situation and moving about so much.
What was the PalFish application process like?
The application process for PalFish was very simple and straightforward. Everything is done straight through the app on your phone, and from the start of the application to being verified as a teacher it only took about two days.
The interview process doesn't require a face to face interview, which made it a lot less stressful. You only need to complete a recorded demo ESL teaching lesson that the admin team will watch later. They also require proof of citizenship (passport, etc.), and proof of a TEFL or TESOL certification.
The process was extremely uncomplicated and I had no problems passing the demo lesson at all.
Who are your students at PalFish?
My students are Chinese children from the ages of three to 15. 
What's your schedule as an online teacher? Do you make your own hours?
My schedule is completely up to me. I can work as much or as little as I want, as long as I have seven-time slots open in peak hours Beijing time weekly. I am free to change my schedule to suit my needs. This is one of the best things about working with PalFish.
Were there challenges that you had to adjust to when you started teaching English online?
The biggest challenge for me was having to wake up so early to be available for peak hours in China. This is between 4 am to 7 am. I am not really an early riser and it took me a few weeks to adjust. Struggling with time differences will always be a price I have to pay while traveling.
What are your favorite activities or strategies for your online classes?
I love using props, songs, and stories to help children learn English. I believe that keeping the classroom fun and engaging will aid in students' learning.
Learn more about how to use props when teaching English online.
Has your experience as a dive instructor provided skills that help you as an English teacher?
Teaching diving has definitely provided me with the skills to become a better English teacher. In scuba diving, you need to communicate underwater without speaking and most of this is done through hand signals, which is similar to the Total Physical Response (TPR) we use when teaching English online.
As a dive instructor, I also paid close attention to my student's emotional responses in their eyes and body language to understand what they were going through and how to react and communicate with them underwater. This has also helped in understanding my students through a camera screen online. I can better interpret their needs as a student and adapt my teaching style and class to them.
It has also given me an understanding of working with a range of people from different countries and cultures. I understand that different customs and cultures need to be respected no matter what kind of classroom setting they are in (online or underwater).
Could your non-teaching skills apply to teaching English? Find out!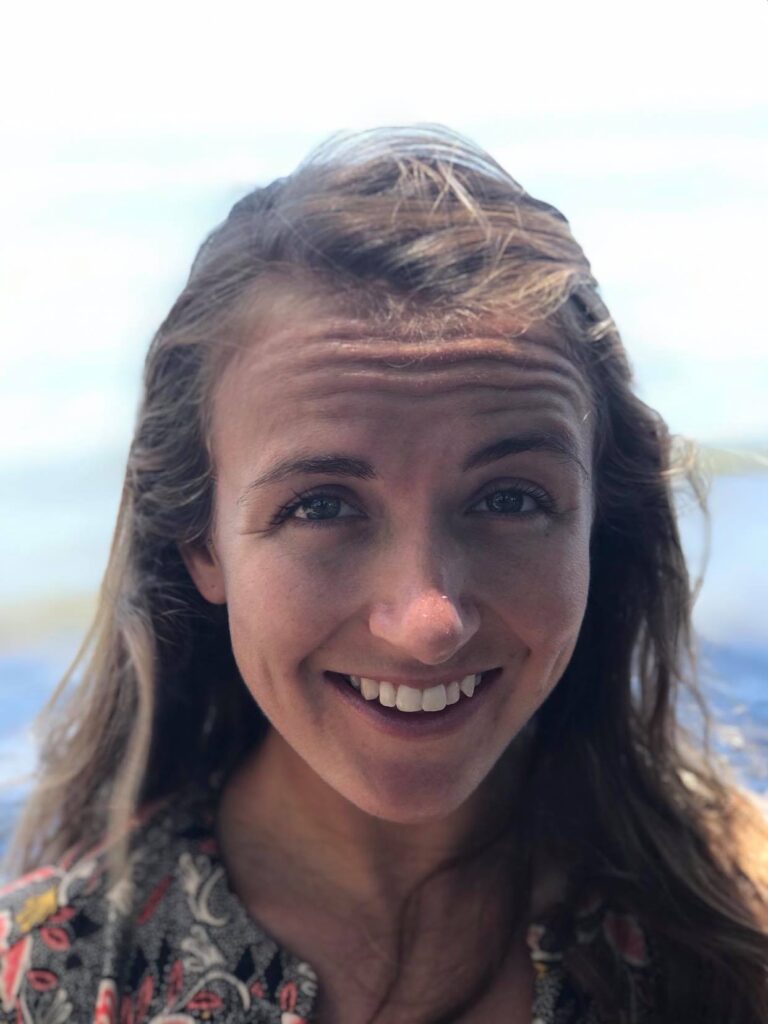 A good friend of mine recommended this 120-hour TEFL/TESOL course with Bridge. I started off with the 60-hour Foundations Course to dip my toes into the world of online teaching. I wanted to see if it was something that I would enjoy. 
Sure enough, I got a lot out of the course and enjoyed learning the basics of teaching English online. After I finished the course, I enrolled in the Advanced Methods course straight away to continue my education in teaching English online.
How has your certification helped you professionally?
I knew that even if I didn't teach online, I would still like to have the fundamentals of teaching English as a foreign language. I sometimes work for conservation groups along with marine conservation, and they normally have some sort of English program set up in the local schools. This certification will hopefully be helpful for me in obtaining positions in conservation projects I choose.
For now, my TEFL certificate has gotten me a job teaching online with PalFish. The application process was fairly straightforward but it did require me to have an English teaching certification. 
You've also claimed your Bridge digital badges for this course. How do you plan to use them?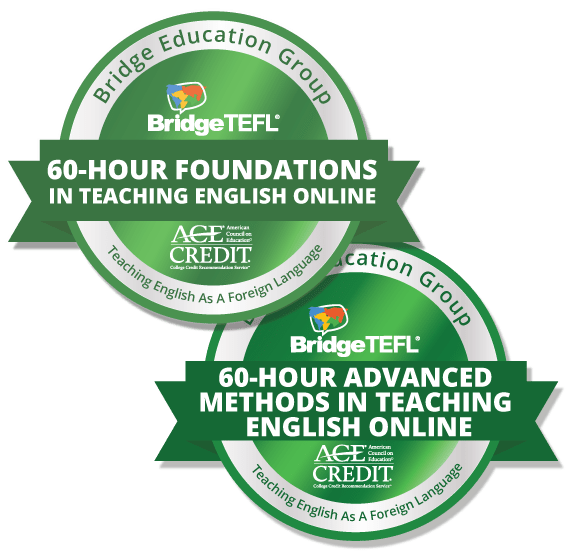 I plan to use them on my LinkedIn profile and my resume.
What are your future travel and teaching plans after the dive industry rebounds?
I have been in Nicaragua since January and was hoping to be in Mexico by now. But with the current situation, it is better for me to stay put until everything calms down. I will be in Nicaragua until the beginning of June, as that is when the airport and airlines are supposed to open up again. If all goes well and the airport reopens, I will leave here around that time, as my visa will be expiring.
I plan to continue teaching English online. It is a stable way for me to have a steady income while still giving me the freedom to do the other things in life I enjoy.
Do you have any advice for people who have never taught before, who are now looking at teaching English online as a possible job option?
Make sure you are enthusiastic in your classroom and understanding of your student's needs. Every person learns differently. Also, try to put yourself in the shoes of your student. What would it be like if you were trying to learn a new language, and what challenges would you face?
Wondering how to get an online teaching job, like Allie? A few simple steps can easily get you started in teaching English anywhere in the world!