Using Props to Teach English Online
By Johanna Kawasaki
April 8, 2020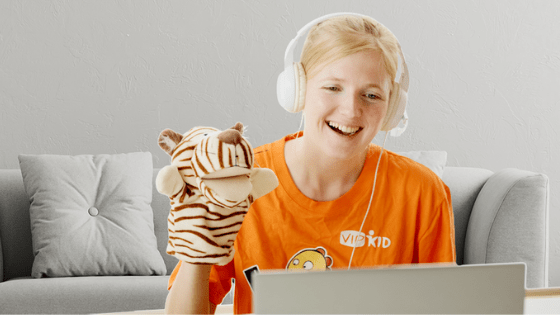 The recent trend among global teachers to transition from the classroom to teaching English online still leaves a lot of questions open, especially among new teachers. We see an increasing need to share innovative ideas and methods within the global TEFL/TESOL community in order to keep doing what we do best!
In this article, we'll shed some light on using props to teach English online. We explore the many different ways the usage of realia, and other props can enhance the learning experience. We also provide suggestions on how to create, use, buy, or make good props to ensure your online classes will be a success.
If you're new to teaching, you'll want to get initial training and qualification with a TEFL certificate. You can explore our online TEFL courses to get started!
What are realia and props for teaching English?
First, let's clarify what we are talking about. Realia are items from everyday life, such as an umbrella or an apple, which teachers use as teaching aids. In online teaching, realia are often used as props. Props also include educational materials such as flashcards, storybooks or maps.
What makes a good prop?
A good prop for teaching online serves as a visual aid in order to teach learning content. However, props are not only for your students' benefit. They are also tremendously helpful for getting your point across. When you want to teach the word "pencil" to a low-level student, you could spend the next five minutes of your valuable lesson time describing it, and still not get any response. Or, you could simply hold up a pencil into the webcam saying "This is a pencil" and your student will understand immediately.
When you're teaching children
When teaching children, you want your props to be colorful, fun, and engaging, in order to keep your four-year-old student happy in front of the computer screen. Online teaching props should make the room behind you look fun without being distracting and they should vary in shape, form, and color.
When you're teaching adults
When teaching adults, your props should be relevant to the topic and support your delivery of the lesson content in a professional manner. You probably want to use fewer realia than when teaching children. However, a good prop will save your students time in understanding the content and add a clean visual aid to your lesson.
What are some examples of props for teaching kids English online?
Now, let's take a look at some examples frequently used by experienced online teachers across the globe.
Props from everyday life (realia)
This is your chance to get creative. Depending on what you are planning to teach, you can prepare an umbrella, a pencil, a book, clothing, food, or point to some furniture in your home office space.
Let's assume you want to teach clothing vocabulary to your student. You can prepare one clothing item per word. Just wait for your five-year-old student to burst out laughing when you put on a goofy hat!
Or, when teaching food items, you can hold up an apple and ask your student to bring a fruit of his choice to the table as well! You can eat them together, describing the taste of the fruits.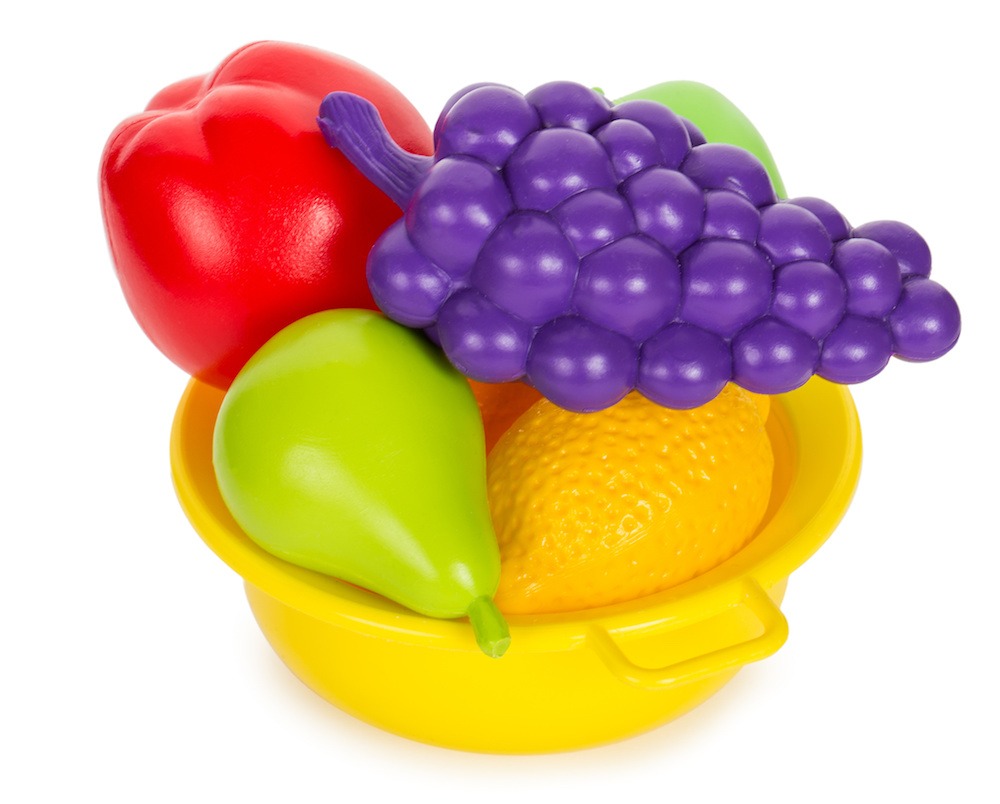 Props you can make
Making props is especially fun if you want to release the artist within you. You can draw your own posters, maps, and flags. Some veteran TEFL/TESOL teachers even create and use their own flashcard sets.
With younger children, it's always a great idea to tape your flashcards on a stick and make them move or dance. This works especially well when teaching topics like emotions or animals.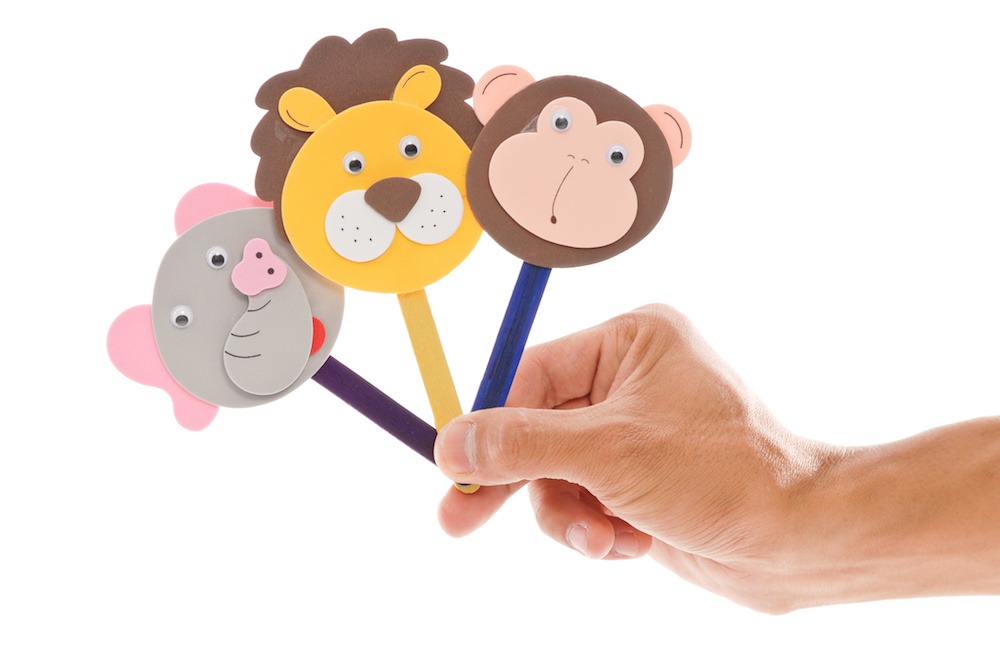 If your budget doesn't allow for a fancy plush toy or store-bought hand puppet, you can make plenty of DIY teaching aids at home. If you need inspiration, you will find great ideas for homemade props on sites like Pinterest.
When making your own props, the sky is the limit if you are a little crafty and creative. How about designing your own classroom mascot? Your students will love it and you can build a reward system around it, such as virtual hugs or high-fives, singing a song with it or having it read your student's choice of storybook.
Props you should buy, if possible
When setting up your online teaching workspace, there are some items that you don't get around buying and some things that we recommend to buy if you can.
Must-haves
Headset with microphone
Webcam
Computer or laptop
High-speed Internet connection
Optional purchases
Sets of basic flashcards (phonetic alphabet, numbers, shapes, first words)
Story picture books
Stuffed toys or finger puppets
Masks, silly hats
CD player
Dry erase board and markers
A whiteboard for your background

Props for teachers who travel
If you are teaching English online as a digital nomad, or you are planning on moving abroad, your luggage limitations will have you think about the bare necessities of the job. Here is a checklist that will keep you going when traveling:
Laptop (most laptops have a built-in webcam) and headset for conducting your online lessons from anywhere across the globe
Tablet you can use as a digital substitute for flashcards, storybooks, pictures, songs, videos, and as a whiteboard.
One signature plush toy or puppet (Children love them and it will be worth the trouble of carrying it with you.)
Teaching children English online is a lot of fun, especially with the right props and the right skills! You can combine your Teaching English Online certification with Specialized Certificate in Teaching English to Young Learners to establish your teaching skills and boost your confidence to work with large online companies catering to young learners, like VIPKid and DaDa.
What about props for teaching adults online?
As mentioned earlier, you don't want to overdo it with props when teaching adult students. However, a few simple teaching aids might help you with your online classes and maintain your student's attention. Some examples of props for teaching adults online are:
World map
Whiteboard
Samples and study books of the exams your students are studying for
Books or magazines on topics of specific purpose, for example, if you're teaching doctors, nurses, hospitality professionals, or pilots.
If you want to find your own niche in teaching English online to adults by teaching Business English or by offering customized courses for business professionals, you can consider Bridge's Specialized Certificate in Teaching Business English or Designing Custom Courses.
Props are effective teaching aids for students of all ages and language proficiency levels. They add visual variety to your online English classroom and keep your students' attention on you.
For further reading, learn how to invest in your teaching space by going beyond the basics.