I Have No Experience Teaching English Online! Do My Non-Teaching Skills Apply?
By Maricela Breedlove
November 4, 2021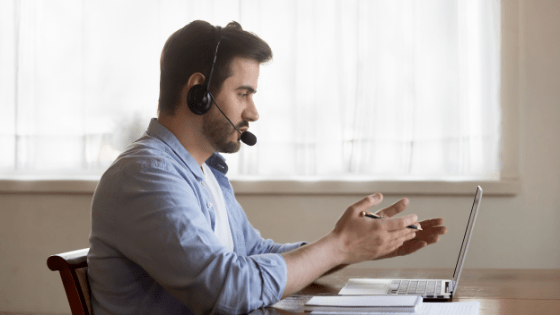 Online teaching has become very popular across the globe, and the number of virtual teaching positions has skyrocketed recently. Considering becoming an online English teacher? It's easier than you think, even if you have no experience teaching English online. In fact, many of the skills you've honed in previous jobs, such as time management, organization, and creativity, will help you land online teaching jobs and be an effective teacher.
What skills do I need to teach online that I might already have?
Without realizing it, you have probably acquired many useful skills in past employment roles that will be very beneficial to you when switching to teaching English online. Some of these include:
Being good with people/communication
Roles in customer service, retail, management, or any job where you deal with people in a face-to-face role will prepare you for teaching English online to many different personalities. The central part of teaching English online is communicating information to people of all ages.
Here's how to build rapport with online students.
Effective time management
Do you have experience managing a busy calendar, scheduling/attending frequent meetings, or multitasking? These time management skills are essential to teaching English online. Classes usually have a strict start and end time, in between which a certain number of learning objectives must be met, and often you'll teach students back-to-back.
Comfortable with technology
If you have experience doing things like sending and receiving emails, communicating via a messenger app, downloading and troubleshooting software, and using a camera on a computer, you will be more than prepared for teaching English online.
Creativity
Have past jobs required you to think outside the box, use design skills, or craft a compelling story? You'll use these skills when teaching English online, especially if you teach children, who enjoy being taught with colorful visual aids, props, stories, and other creative approaches to lessons.
Patience
This is a skill people use at work across various fields, such as the hospitality industry, customer service, or any job working with kids. When teaching English, students learn at all different rates, and you may have to explain the same concepts many times before it's understood. Some students will also be challenging, and you'll have to stay calm and patient.
Public speaking
Have you had jobs that involved getting up and presenting in front of your colleagues, training new hires, or pitching products to potential clients? This skill will serve you well as an online English teacher since you'll need the ability to be "on" whether you're teaching one-on-one classes or groups.
Sales and marketing
You may not think of teaching English online as a job that would put your sales and marketing skills to use, but this kind of experience is extremely useful. You'll not only pitch yourself to online teaching companies when you apply, but oftentimes the way you present and market yourself to students – such as by being cheerful and professional, or even by having a good teaching backdrop – can lead to better reviews, more students, and potentially higher pay or bonuses when teaching online.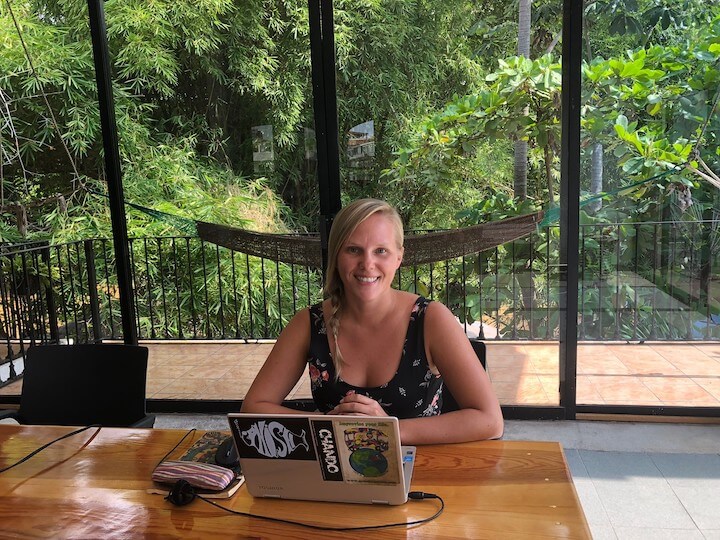 What are online teaching jobs all about?
So, now you know you've got the transferrable skills, but what exactly does it mean to teach English online? You probably have questions about the students you'll teach, the hours you'll work, and how much you can get paid. Let's take a look.
What will you do?
Most online English teachers work with companies, often as independent contractors. Depending on which company you choose to work with, you will typically follow a prepared curriculum on an interactive platform. This means you will not have to create any lessons yourself, and aside from taking some time to review the lesson content you will be teaching that day and gather any props you think may be helpful in the lesson, your preparation time will be minimal. You will be responsible for delivering the content to your students in a clear, enthusiastic, and engaging manner.
When teaching English online, should you work with a company or for yourself? Find out!
Who will you be teaching?
You will be teaching students who are learning English as their second language. Some will have a good foundation of the language while others are just getting started. The typical age of students on the most popular platforms is between 4 and 15 years old, but positions also exist to teach English online to adults. You could be teaching students of all ages depending on the company you choose to work with. It's also possible to teach students in just about any part of the world, which is one of the most exciting parts of the job!
Read about teaching English to adults vs. kids.
When will you teach?
When you teach depends largely on where in the world your students are located. If, for example, your students are in South Korea and you live in Denver, Colorado, the time difference is around 16 hours (depending on the time of year). That means you would likely end up teaching classes in the afternoons or evenings, rather than mornings, to align with the times students are available in South Korea.
While these times may not be ideal for people in some time zones, keep in mind that some students will require instruction at varying times of the day, so don't be discouraged! You will be able to set your schedule by making yourself available only at times that fit in your day. Also, bear in mind that you can choose a company based in a time zone that works for you, such as South America (if you're in the U.S., for example).
Here's how to create an ideal schedule for teaching online.
What is the typical pay for an online English teacher?
The pay range for online English teaching varies based on a few factors. You could find yourself earning anywhere from $10-$25 an hour depending on the company you teach with. How much you're paid also depends on your qualifications, such as if you have previous teaching experience, TEFL/TESOL certification, or a university degree. It's important to note that some companies also offer performance incentives for top teachers, higher pay during peak teaching hours, or increased rates when you stay with the company for a longer time.
Learn more about online English teacher salaries.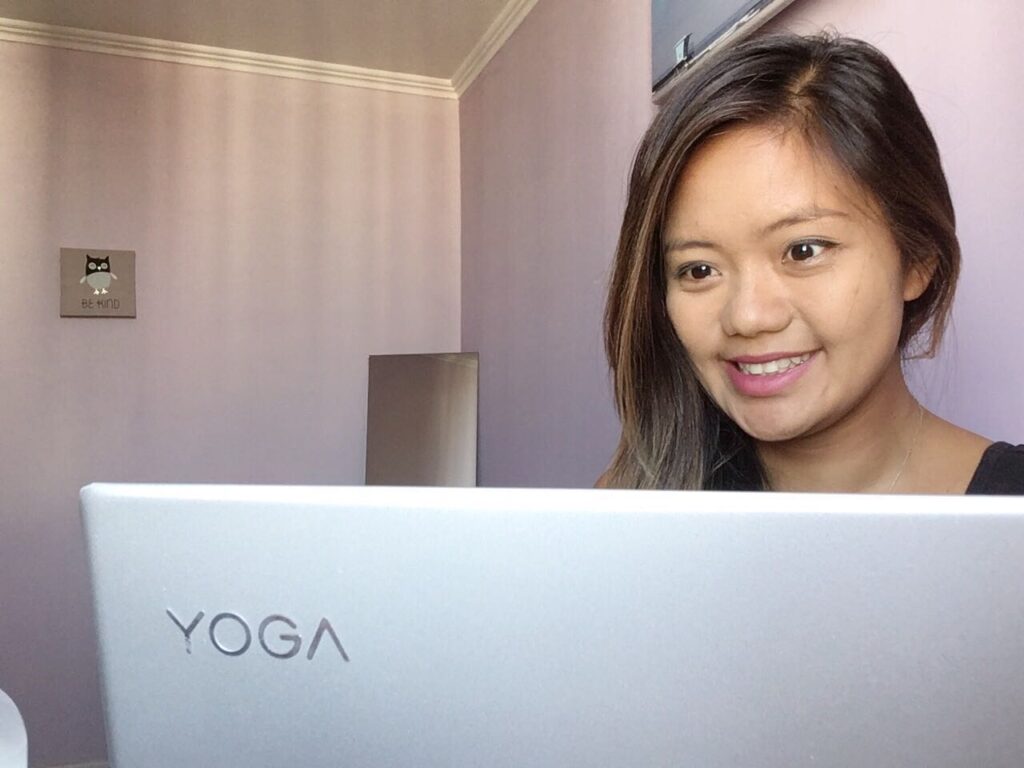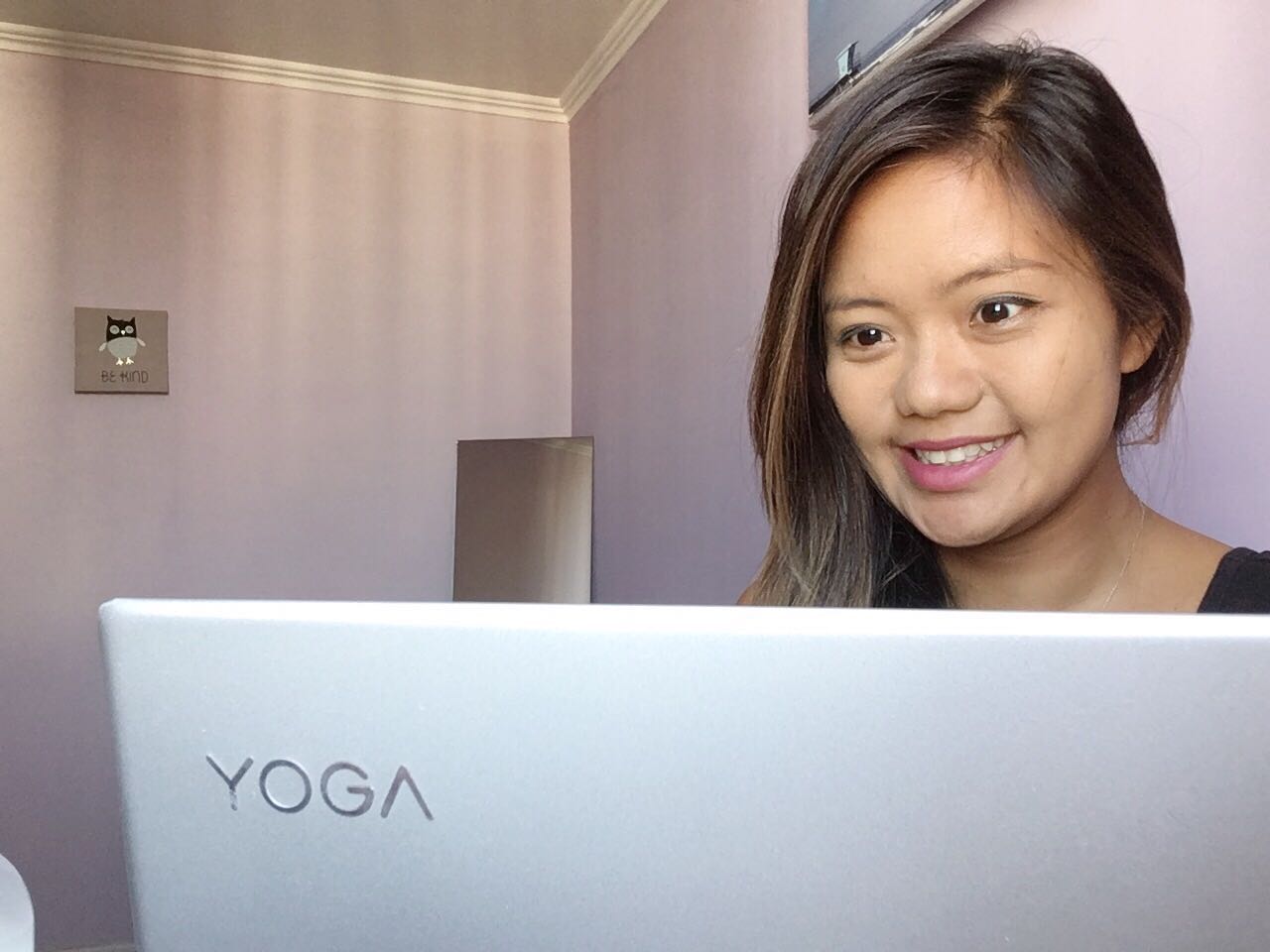 What is generally required to teach online?
Every company will have its own hiring requirements for teachers, and the more qualified you are, the more jobs will be available to you.
TEFL/TESOL certification
Accredited TEFL certification online or in person, of at least 120 hours, is required by most online teaching companies. Earning TEFL certification specific to teaching English online, such as the Bridge Specialized TEFL/TESOL Certificate in Teaching English Online, is an even better option, as it will fully prepare you for the virtual classroom and show employers that you are serious about entering this competitive field – even if you lack experience.
Other qualifications sometimes needed
The other qualifications vary from company to company and can include a university degree, a high level of English proficiency, and prior experience either teaching, tutoring, or working with kids. You'll also need the right equipment, such as a laptop or desktop computer, a headset, and a webcam, as well as a quiet space in which to teach in order to give your students the best experience possible.
Learn more about the requirements to teach online.
How do I get started teaching English online?
Step 1: Assess your skills and qualifications.
Do you have a TEFL/TESOL certificate, a degree, experience with kids, or any of the above skills mentioned? You probably do, but don't worry if you don't meet all the qualifications. For example, it's not required to have a college degree or experience to teach online with all companies; however, it may make you more marketable and allow you to charge higher rates. Many of the skills you already have can make you a strong candidate for online teaching jobs.
Step 2: Contact a Bridge Advisor.
A Bridge advisor will ask you some questions to assess your current qualifications and guide you toward getting any you may be missing, like TEFL/TESOL certification in teaching English online. Even before you finish your TEFL/TESOL course, a Bridge Advisor can also help connect you with Preferred Employment Partners in the Bridge network who are looking for online English teachers who match your qualifications.
Step 3: Search for jobs and apply.
Whether or not an advisor is assisting you with your online teaching job search, you can also check out the Bridge Job Board for the latest opportunities from companies hiring online teachers. On the Job Board, you can search for diverse opportunities all over the world.
Step 4: Set up your teaching space.
Before interviewing or beginning your teaching job, you need to make sure your teaching space is looking organized, fun, and engaging. Your teaching background, props, and digital tools used during teaching sessions elevate your effectiveness in teaching anyone online, and these features will also make you impress and stand out to employers. Other necessary equipment includes a reliable and fast internet connection, as well as a good webcam, mic, and headset.
Step 5: Prepare to interview.
Beyond setting up your teaching space, there are many things you can do to prepare for your job interview. Do your research to make sure the company you are in communication with is credible. You should also check out their reviews from current and previous employees and see what their experiences were like. (Or, connect with our Preferred Employment Partners to let us take care of the vetting for you!)
You will likely have to prepare a demo lesson for your interview (the demo is either pre-recorded or conducted during the interview). One component of the Bridge Specialized Certificate in Teaching English Online is the Virtual Practicum, which allows you to practice teaching on a real learning platform, record your sessions, and share a portfolio of demos with employers.