This guest article was written by Pearson, a leading global publisher of English language curricula and resources, courseware, and assessments.
The Pearson Test of English, or PTE, is quickly becoming a global leader in language proficiency testing. Now accepted for Canadian immigration, as well as in Australia, New Zealand, and the UK, PTE tests are also trusted by more than 3,000 universities and colleges. With both online and test center delivery options, the demand for PTE test preparation guidance has never been greater. Pearson and Bridge have partnered to provide access to the resources English teachers need to be well-equipped to prepare their students for a passing score.
Check out this list of resources teachers can use to teach PTE test preparation.
1. Pearson's Official Practice App
Pearson has developed a free mobile app for Apple and Android users as a resource for students; however, teachers can also benefit from downloading the app and familiarizing themselves with navigation and the content.
The app is interactive and shows what to expect on the test, with detailed information about the test format and 20 question types. Students can also track their progress on the study planner and receive daily practice suggestions based on their given test date. It could prove very advantageous for teachers to work with this app as it's the perfect resource to keep learners motivated.
2. Bridge's Teaching PTE Test Prep Micro-credential
Bridge offers the 20-hour Teaching PTE Test Prep Micro-credential course, which was developed collaboratively with Pearson to prepare teachers to offer effective PTE test prep courses. The course, self-paced and 100 percent online, covers all components of the PTE.
The three modules of the course take a deep dive into understanding the purpose, skills, and scoring of the PTE, developing a PTE course based on students' needs, and teaching the specific tasks of the PTE. Included within the modules is the important task of assessing students' English levels using Pearson's Global Scale of English (GSE) and developing targeted instructional plans to meet identified goals.
Each Micro-credential course trainee is assigned a tutor who grades and provides feedback on assignments. Tutors are also available to answer questions throughout the course. Upon course completion, students receive a digital badge and certificate.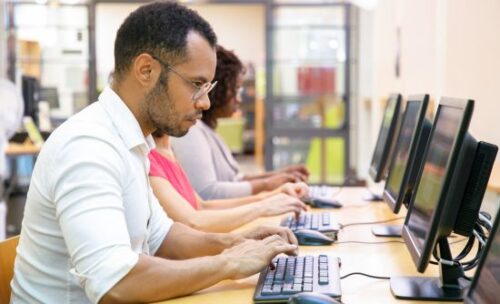 3. Pearson Webinars
Throughout the year, Pearson holds free webinars for teachers who teach or who are planning to teach PTE test prep. In these webinars, English language professionals take an hour to explore different subjects in the exam. Some themes include how to overcome common challenges faced by learners taking the PTE Academic and tips and techniques to build students' confidence and increase their chances of success.
4. Pearson's Lesson Plans
Pearson also offers teacher access to free lesson plans, which are designed for teachers to develop test-taking strategies to share with students. Each lesson takes a five-step approach to introducing and practicing strategies for the item type (e.g., writing essays, fill-in-the-blank listening activities, etc.):
Step 1: Introduces the item type and provides an example screenshot.
Step 2: Lists the three strategies for the item type.
Step 3: Provides a detailed explanation of each strategy and opportunities for students to practice them in guided individual, pair, or group activities.
Step 4: Students respond to an item simulating the test conditions; they will give their response within a time limit.
Step 5: Students compare their responses and discuss authentic sample responses and explanations.
The series of lessons follow the order of the actual test so that students will not be surprised when they take the PTE.
5. Pearson's PTE Academic for Teachers
Pearson offers the PTE Academic for Teachers, which consists of short, online trainings for busy teachers who want to dive right into the PTE. It's practical, 100 percent online, and self-paced. Most courses are one to three hours in length.
The courses include:
PTE Academic for Teachers: Introduction to PTE Academic & Automated Scoring
PTE Academic for Teachers: Scoring Speaking and Writing Items
PTE Academic for Teachers: Speaking
PTE Academic for Teachers: Writing
PTE Academic for Teachers: Reading
PTE Academic for Teachers: Listening
The first course tackles key features of the test and how it's scored. The second course covers scoring speaking and writing question types and includes opportunities to practice grading sample speaking and writing responses. The other four courses dive into the details of each section of the test.
To give learners the best preparation for the exam, Pearson recommends taking all six courses, which are available for free.
6. Pearson's Official Coursebooks
Pearson products include official coursebooks for students planning to take the PTE and for teachers who want to train these students. To date, there are three coursebooks that are excellent resources to conquer the PTE.
Official Guide to PTE Academic: This coursebook includes everything teachers need to know to become familiar with the test structure and task types, manage a computer-based test, and develop preparation strategies.
Practice Tests Plus: Directed at students but useful for teachers, this coursebook offers guidance and strategies for every task in the test.
Expert PTE Academic: A step-by-step approach to preparing learners for the PTE Academic by developing their language awareness and understanding of the exam.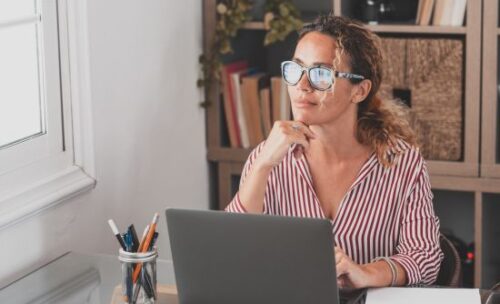 7. The Academic Collocation List
Another great resource is Pearson's Academic Collocation List. Collocations refer to pairs of words that regularly go together (e.g., "to do homework" or "pay attention"). Understanding them shows a level of English proficiency that PTE test-takers are encouraged to have.
The Academic Collocation List (ACL), created by Pearson, contains 2,469 of the most frequent and pedagogically relevant lexical collocations in written academic English. Students who study this list will be better off when they take the PTE. The ACL can be downloaded as a PDF for easy reference.
8. Teacher Preparation Pathway
The Teacher Preparation Pathway is a resource Pearson developed so teachers can map out their goals in the classroom. The pathway helps teachers familiarize themselves with the PTE, learn about scoring practices, and prepare to deliver a PTE course in the classroom.
The Teacher Preparation Pathway is a PDF resource with clickable links to more in-depth instruction on many topics related to teacher preparation for teaching the PTE. Resources are categorized under the titles "Familiarize," "Learn," and "Prepare." Each section creates a pathway for teachers to click through in a sequential fashion from start to finish.
There is also a link to FAQs videos, which teachers can refer to if they have further questions, and a link to Pearson's Teacher Community.
Bridge's PTE test prep certification coupled with the incredible resources provided by Pearson will empower English teachers to efficiently and effectively prepare students for a successful test day. As the PTE becomes increasingly popular, both organizations are working to meet the global demand for resources.
At Pearson, our purpose is simple: to add life to a lifetime of learning.
We believe that every learning opportunity is a chance for a personal breakthrough. That's why our c.20,000 Pearson employees are committed to creating vibrant and enriching learning experiences designed for real-life impact.
English language learning happens in everyday life and we want to get real about it. Confidence in a new language is everything and we want to empower everyone to be themselves – because when you can be yourself, you can do anything!
#BeYourselfInEnglish