Testing in English Language Learning
Take a deep dive into the spectrum of English language exams as well as the most dynamic and effective English language test prep resources that exist. Take advantage of these resources and strategies to ensure students are successful in the classroom and on exam day!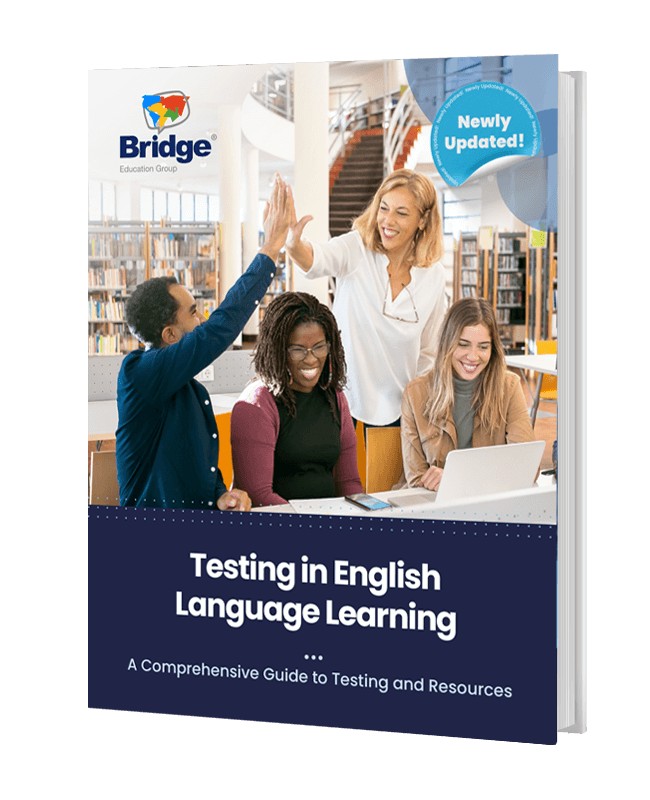 English proficiency tests serve many purposes for students, educators, and employers. Explore testing options, insights from test providers, and the many resources available for today's test takers, teachers, and employers. This guide includes:
A close look at test providers and the types of tests that they offer.
Free and for-purchase test prep resources and strategies for teachers.
Information on test prep training courses for teachers.
Test prep courses and resources for students.
Information on tests for classrooms and careers.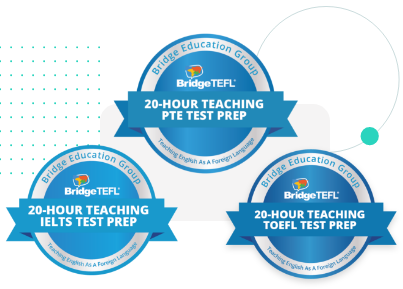 Master the niche of test preparation for your English language learners with Bridge's Micro-credential series designed for teaching TOEFL, IELTS, and PTE Test Prep.
Download free TEFL/TESOL eBooks to inform and inspire you! Bridge experts and experienced English teachers around the world share insights in these practical guides.