Teaching the Way I Learned: Strategies of Non-Native English Speaking Teachers
By Krzl Light Nuñes
March 12, 2018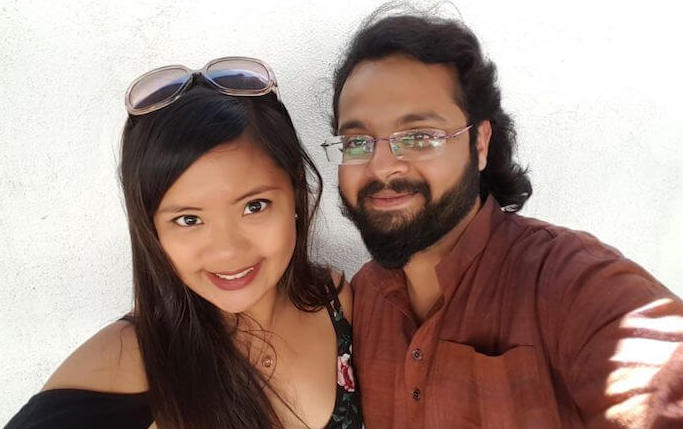 English teachers Krzl, from the Philippines, and Siddhartha, from India.
Growing up, English had always been a required subject every year in my schools. We used to do many language-learning activities, from playing Hangman, to analyzing novels and having spelling contests. Yes, they immensely helped me improve in English in due course, but I had never really seen why these mattered until I started teaching and incorporated some similar activities in my classes.
We tackled the advantages of non-native English Speaking teachers (NNESTs) in the classroom before, one of those advantages being the teachers' ability to put themselves in their students' shoes. While everyone who learned English probably had different experiences and motivation levels when they acquired English as a second language, can we use common aspects of our learning process, as NNESTs, to our benefit in the classroom? I believe we can, and here's how.
If you're new to teaching, you'll want to get initial training and qualification with a TEFL certificate. You can explore our online TEFL courses to get started!
Applying the Strategies We Used as English Learners
At a young age, Victor Gómez, a Chilean English teacher, was already driven by learning English. He lives in a country where only a small portion of the population speaks English, however, so it has always been challenging to practice it. His secret? "I've always been fond of music," he shares. Listening to music by Chicago, Air Supply, and many other 80s bands, he learned English pronunciation and even transcribed them to learn vocabulary and grammar. Now, it's the same strategy he uses for his students. One of his top tips for them is: "There are always one or two songs that you're always listening to in English, whether you like it or not. So, take advantage of that and profit from it."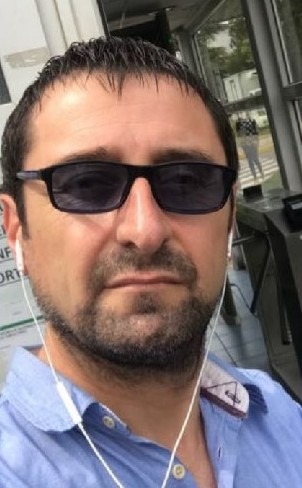 Victor, English teacher from Chile.
Another English teacher, Vera Baranovskaya, from Russia, has a similar background. She was a student who strived hard to be fluent in English and studied a lot. "I never gave up," she recalls. "I asked questions about everything. I tried to understand, memorize, and use what I learned." Having had constant English classes from primary school until she graduated from a linguistic university, she eventually came up with teaching techniques that she thought would work best for her students. "I just take something from my own experience of learning and I know exactly how to explain concepts to elementary-level students."
One instance of her doing this is when she discovered that signal words make the practice of tenses easier. "For example," she says, "the word 'everyday' is the signal word for present simple. So, if you want to use 'everyday,´ you have to use this tense." She imparted this technique, which she first used to her own learning, to her own students later. "After they have understood this, I then explain the structure."
Reducing the Use of Students' Mother Tongue
While ESL teachers push to make students use as little of their native language as possible, sometimes it's not as easy as it seems. For instance, in Spanish-speaking countries, it is not uncommon for children to learn English from teachers who explain through translation, in the student's native language. Later, when these same students take classes in language institutes, however, they are suddenly immersed in a completely English environment, which can be a shock. Bernardita Muñoz, a Chilean English teacher, relates: "Beginners want to hear everything in Spanish."
NNESTs, in general, know the importance of understanding English by heart, and that there are many different ways to understand things, aside from translation. Victor points out, "English is 50 percent translatable, 50 percent adaptable."
For Indian English teacher, Siddhartha Bhattacharya, modeling is one way to avoid resorting to his students' first language. "For instance, I say to beginners 'My name is Sid. And your name is…?' I give them examples of the answer I'm looking for from them."
Maria Gabriela Borges, a Venezuelan English teacher, tries to maximize this resource too. "I like using memorization games and pictures," she says. "I check web pages, for example, to look for a picture of a fridge with different kinds of food to teach countable and uncountable quantifiers."
Pictures have helped Vera a lot as well. Recalling her past teaching stint with kids, she shares: "I tried to show them everything with visuals– not translation." Afterward, they repeated the new vocabulary and used the words little by little so they could communicate with her in the same language.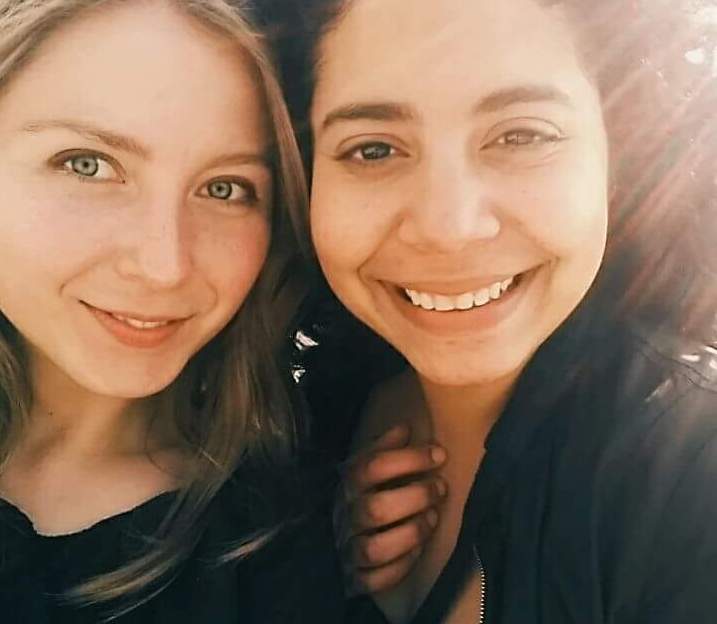 English teachers Vera, from Russia, and Gabriela, from Venezuela.
For Siddhartha, the Internet has also always been a great source of activities, especially for practicing past lessons in a fun way—100% in English, without translation. "I use websites such aswww.eslgamesworld.com and www.islcollective.com, which have lots of interesting, interactive games like Snakes and Ladders and Hangman," he says.
Whether it's through songs, photos, or hands-on activities, NNESTs´ teaching strategies are deeply rooted in their own learning processes, training, and their personal success stories. As linguist Steve Kaufmann said about language learning, "Your experiences as a learner will teach you everything you need to know." Not to mention, as teachers.