You don't have to wait until National Volunteer Month – it's April, by the way! – to contemplate how you can be a force for positive change in society. Thanks to the advent of virtual education, you can now volunteer to teach English online anytime and from anywhere, and you can have a powerful impact on people and communities all around the world. Let's take a look at how you can reach ambitious students thousands of miles away.
If you're new to teaching, you'll want to get initial training and qualification with a TEFL certificate. You can explore our online TEFL courses to get started!
Why should I volunteer to teach English online?
It's rewarding to give back. We've all had teachers who've shaped our lives in ways that we can't immediately recognize. Regardless of your salary, few jobs are as rewarding as the opportunity to inspire and guide a fellow human towards achieving their goals and dreams.
It counts as TEFL/TESOL experience and can qualify you for jobs. If you're interested in becoming a full-time salaried ESL teacher, volunteering to teach English online is a great way to get started. You can get tons of valuable experience that will help you qualify for your dream job.
It looks good on your resume and helps you stand out to employers. Volunteer teaching someone a new language online is a lofty feat. It shows employers that you're passionate about service, open to multicultural experiences, and have advanced communication skills.
Volunteer teaching online may be easier right now than going abroad due to the pandemic. With new variants popping up left and right and constantly evolving travel restrictions, it can be dizzying to physically navigate the world right now. Thankfully, one of the few places you can't catch the virus is the internet. You don't even have to wear a mask!
Explore other reasons to volunteer to teach English.
Where can I volunteer to teach online?
Here are a few of the top websites where you can volunteer to teach English online:
Paper Airplanes began in 2014. It was started when a Carleton College student volunteering in southeastern Turkey decided to help local college students affected by the Syrian crisis by practicing English with them over Skype. She invited more volunteers to join her team, and Paper Airplanes grew into an official non-profit with over 20 staff members.
To join the team at Paper Airplanes, volunteers are asked to commit to at least one full semester of classes. The spring semester runs from January to May, and the fall semester runs from September to December. Volunteers dedicate 3-6 hours a week. The hours are flexible and personally coordinated between teachers and students. All teaching materials and curriculum are provided. Upon successful completion of the program, volunteers receive a certificate and reference letter.
After completing her TEFL/TESOL certification, Cheryl Evans became a volunteer online ESL teacher for Paper Airplanes. She remarked:
"My student was a young, 19-year-old college student who was studying engineering. She's from a family of six. She was an upper-intermediate student who was learning English. That was her first time actually connecting with somebody outside of her world in the Middle East, and it was my first time connecting with somebody from that part of the world. I have to say that my experiences teaching a refugee student in the Middle East and then now teaching Business English to professionals in Chile have just really been beyond my expectations."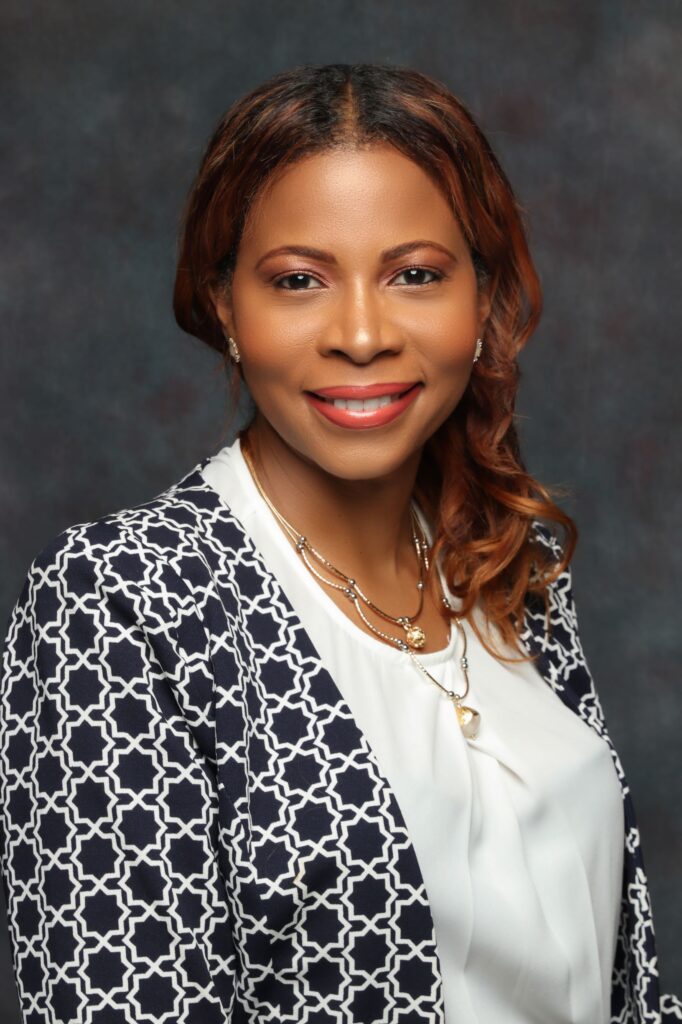 RefuNet was also founded by a college student and was started in 2018. After working as a volunteer teacher for a Yemeni refugee family in the UK, they decided to help more volunteers connect online with refugees. At RefuNet, you can work with refugees by teaching English conversation skills to adults or helping children with various schoolwork.
The application process is simple. Fill out a form on their website to be matched with a student. You will need to commit to 1-3 hours a week and coordinate the scheduling directly with your student. This program is less structured in regards to lesson planning, however, you do have resources and worksheets at your disposal on the RefuNet website.
Take a Micro-credential course in Teaching English as a Volunteer to develop the skills needed to make a positive impact in communities around the globe.
English Online is a non-profit organization, founded in 2008 in Manitoba, Canada, with the mission to serve an increasing number of immigrants in the area.
At English Online, volunteer teachers provide English lessons to adult learners while developing intercultural awareness and building worldwide connections. Volunteer teachers are asked to commit to 1-2 hours a week over the course of 5-10 weeks. Interested teachers are asked to apply via email.
CC English is a nonprofit organization that was founded in 2020 as a way for online volunteer English teachers to connect with students currently residing in the US. With a focus on forging cross-cultural connections, CC English has developed a specific curriculum to help over 10,000 adult English learners and over 5,000 volunteer teachers connect in a meaningful way.
Interested teachers create an account on their website, watch a training video, and are then connected with students. You do not need prior teaching experience, so this is a great option for complete beginners. You will receive a curriculum you can follow, and it is recommended that you meet twice per week for 90-minute sessions.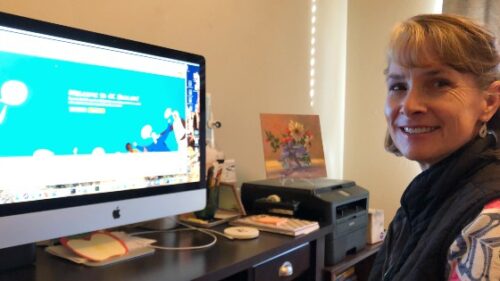 OpenMind Projects is another one of the great online ESL volunteer opportunities available today. They are a non-profit NGO that helps fight poverty using innovative education techniques. They connect online ESL volunteer teachers with village and migrant children living in Southeast Asia.
They offer both online classes as well as in-person programs in Southeast Asia. Apply online for more information.
Where else can I find online ESL volunteer opportunities?
If none of the above online English organizations work for you, explore the following resources for more volunteer opportunities:
The Bridge Job Board: Here, you can connect with our Preferred Employment Partners!
Local organizations: You may also find great online opportunities with organizations right in your city! For example, World Relief (Seattle) and Intercambio (multiple cities in Colorado) offer online volunteer positions for locals (you have to complete in-person training first). You can also ask local churches or non-profit organizations if they know of online ESL tutoring opportunities or individuals wanting to learn English.
Social media: Social media is a great place to market yourself and your teaching abilities. You can find Facebook groups for online English teachers (for example, the Bridge Teaching English Online Facebook Group) or connect with your local immigration office via social media to stay up to date on their latest news and openings.
Becoming an online ESL volunteer teacher is a great way to gain valuable teaching experience, connect with people from different backgrounds, and have a lot of fun in the process. There are so many resources and opportunities to help you get started so you can go forward and have a positive impact on communities throughout the world.
Kim Elliott, a volunteer online ESL teacher at CC English, sums it up pretty well:
"It is one of the best volunteer gigs ever. I learn something new – about the world, about others, about myself – every time I teach. There has been so much division in society lately. But each time a student and I have a thoughtful conversation, the result is a building of connections. It's a positive and hopeful thing."