Cheryl Evans, From Jamaica, Teaching Business English Online
By Krzl Light Nuñes
August 18, 2021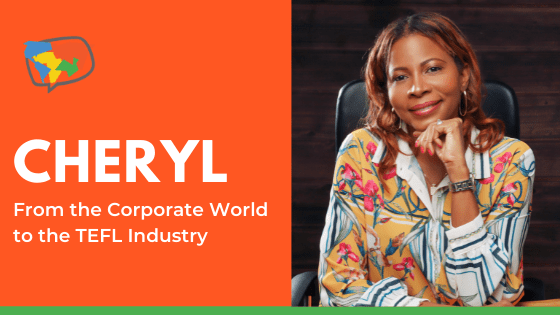 Since switching to teaching English online in the midst of the pandemic last year, Bridge student Cheryl Evans Lym, in Jamaica, has made use of her background in the corporate world to thrive as an online Business English teacher. She talks about the impact of her first teaching experience with a student in the Middle East, the rewards she has found in teaching English, and her plans to level up in her newfound career.
Hi, Cheryl! Can you share a bit about yourself?
I'm from the beautiful island of Jamaica, and I have been teaching with BridgeEnglish Chile for almost a year. It has been a fantastic experience. I am a certified TEFL instructor. I have a background in business, and I have more than 20 years of experience in the corporate world. I've worked in four different industries, including airline, pharmaceutical, and food distribution. So, working with Bridge and actually having a marketing degree and a master's in business and now being a Business English teacher is really a surreal experience for me.
Two years ago, I didn't think I would be on this path, but I had experience in training and coaching when I was in management, so teaching has been something that friends and family have always seen me doing. And so, when the opportunity came during COVID-19 for me to explore another skill, teaching became that call, and Bridge happened to be the company where I started as a Business English teacher, which has been a great experience.
You taught English as a volunteer before pursuing a career as an English teacher. Can you tell us about your experience?
That was a fantastic experience. Right after getting my TEFL certificate, I decided to volunteer, and I joined Paper Airplanes in August of 2020. That experience was like no other. Paper Airplanes is a nonprofit that facilitates volunteering and teaching English to adults — young adults and older adults up to the age of maybe 35. More than 75% of them are Syrian refugees.
My student was a young, 19-year-old college student who was studying engineering. She's from a family of six. She was an upper-intermediate student who was learning English. That was her first time actually connecting with somebody outside of her world in the Middle East, and it was my first time connecting with somebody from that part of the world. I have to say that my experiences teaching a refugee student in the Middle East and then now teaching Business English to professionals in Chile have just really been beyond my expectations.
Discover other ways to gain English teaching experience.
How has your experience in the corporate world helped you as an English teacher?
It does help tremendously because Business English is English for specific purposes. It requires a different approach than teaching general English. It requires helping my students to be familiar with the vocabulary that is going to be most useful for their particular profession, work environment, customer profile, and needs. So, having more than half of my students in the mining industry would require a different kind of vocabulary.
Being in the business world is challenging. It requires good communication skills right across the border, regardless of your profession. It requires you to be able to look at team building and at how we negotiate or build the best kind of relationship with international partners. There are lots of opportunities as a teacher with such a strong business background to be able to help my students to achieve their goals to be better business people in the English-speaking world.
How did you land your online teaching job at BridgeEnglish Chile?
My being connected with Bridge and being a teacher there actually came out of my fascination with their website. I subscribed to the website and started reading the articles. I was really interested in some of the Micro-credential courses that Bridge offered, and I thought that what Bridge offered in terms of teacher professional development was different — I didn't see any other language company offering that.
In the midst of reading an article and browsing the website, I came across a job opening. And out of curiosity, I decided I would try to apply. I guess based on my business experience and what Bridge thought might be a good match for their team, I was interviewed and I was offered the job in less than two weeks.
I started during the summer in Chile, in October of last year. It was a little slow at first because that's when most of the Chileans are on summer break, but as we got into the new year of 2021, my student list increased and I now have a full complement of students that I actively teach.
How's your experience teaching ESL online with this company been so far?
I absolutely love my job at Bridge, and it's a fantastic experience. Bridge is one of the leaders in the language teaching industry. BridgeEnglish Chile has been an even more unique experience.
Tell us about some of your Business English students' profiles.
I have students that are with Ernst and Young (EY), Komatsu, and privately-owned construction companies. I had several students that are with the mining industry, which is a big industry in Chile and the main contributor to their GDP. It has been a really exciting and interesting experience to be able to work with all of these really interesting people.
Learn more about the basics of teaching Business English.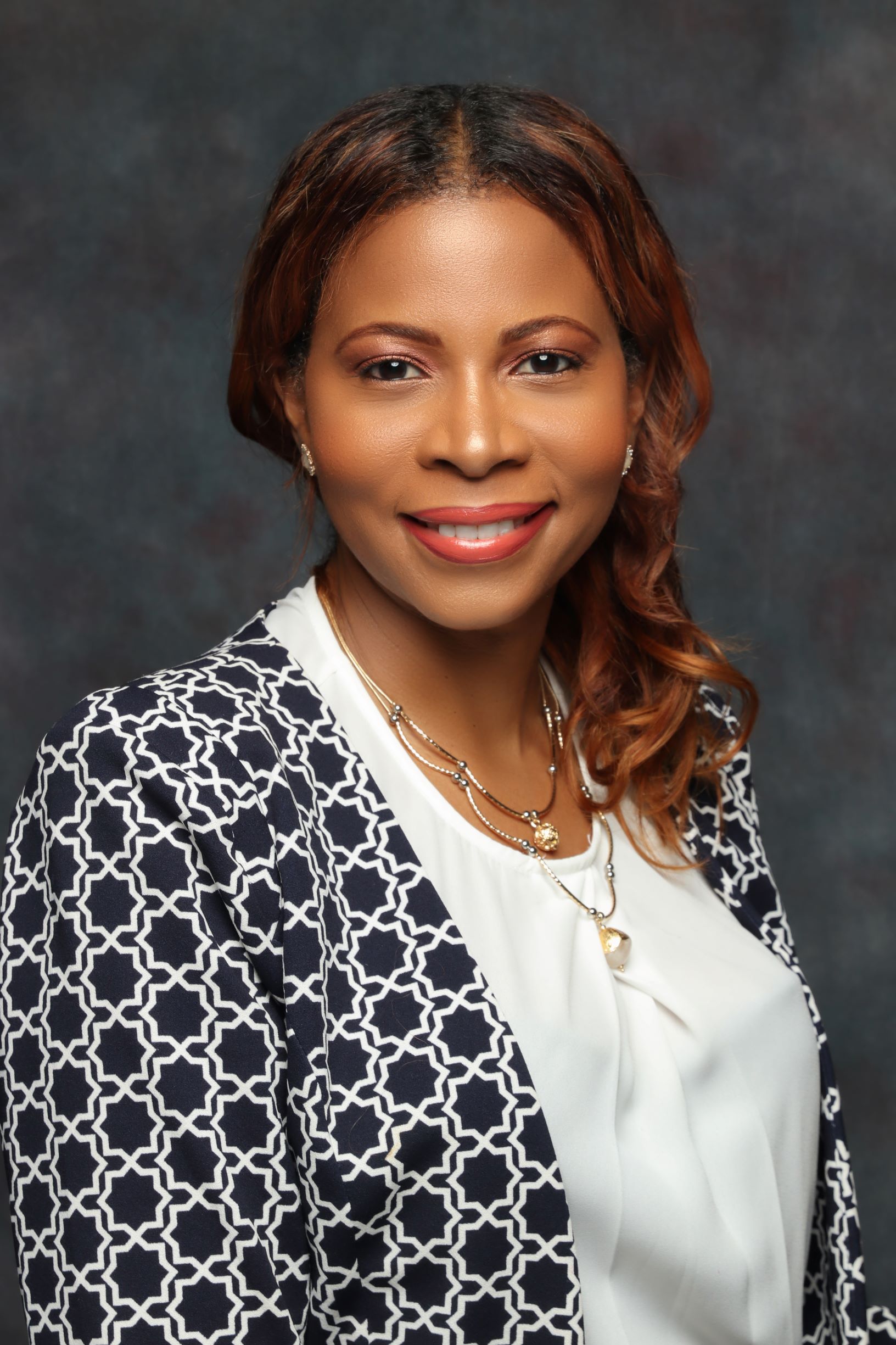 I wanted to not just be a Business English teacher — I wanted to be a certified Business English teacher. I think after the first six months of working with professionals, it became very clear that this is where my strength is and I really wanted to continue in this area. I wanted to not just rely on my business background, my degree, nor my Master's in Business. I really wanted to solidify all of the strategies and techniques that will help me become a better teacher. The course has proven that so far — that we know so much but we still need to learn.
Take stock of your own strengths to determine which TEFL niche you should target.
What is one Business English teaching strategy that you've learned from this course?
One of the main strategies that I have put into practice and that has been reinforced since doing the course is to really take the time to understand each student's unique reason for wanting to learn English. Sometimes, if we're not careful as teachers, we assume that they just want to be better communicators in English — for example, they may be talking to an English-speaking partner in Australia or in the U.S. or wherever in the world. But sometimes, there are other specific goals that the student may have, and it's very important for a Business English teacher to learn those from very early on in the relationship.
Get engaging games and activity ideas for your Business English classes.
How have you applied that strategy to your own online English classes?
I had an EY student who is a lawyer, and it could be assumed that she just wanted to know how to use the language for her meetings, etc. But one of the things that she wanted to do more specifically was to build her confidence in presenting herself. She has been working with her team members, and her lessons became more than just learning about vocabulary or idioms and phrases; they became really about tapping into what the student wanted as a result of her personal goals in learning English.
What was the result of that?
What became evident very quickly was her confidence. That reduced her anxiety too quite a bit when she realized that I understood exactly what her mission was outside of just being fluent. Being fluent is great, but that is a journey, and it may take some people a while, maybe more than two years, to really get to the level that they want to be at. But what is it that they really want to accomplish in the meantime?
I love it when I can see the personal pride in my students and when they feel like they've accomplished something great. Learning is always possible. The timeline is different for everybody, and it's important to maintain that confidence and feel open to expressing yourself and not feel that if you make a mistake you're not progressing.
Some students feel like if they make mistakes in class or if they are not getting all As in a subject, they're not doing so well. I like to remind my students not to look at being the brightest at everything but rather look at their accomplishments, the baby steps. Look at where you started out and look at where you are now. I tend to ask them, "Remember when we started out? How do you feel about where you are now?" And then they're like, "Oh, I'm really doing well."
What's next for you?
I certainly intend to continue at BridgeEnglish, but I think if you're asking me about my long-term ambitions, I really would like to not just be a Business English tutor but also a business coach. I feel like the two things complement each other. I think it's a strength I have — not just to teach English but also to help people develop themselves personally and professionally. So, I think over the long term, that's where I'd like to venture.
For now, I'm just weeks away from finishing my Business English course. I'm looking forward to a successful end to that course — I'm sure it will be. And I'm looking to use all of what I'm learning from that course to be even better at what I do every day.