4 Great TEFL Blogs that We Love to Read (For Women Only)
By Kelly Poindexter
May 13, 2011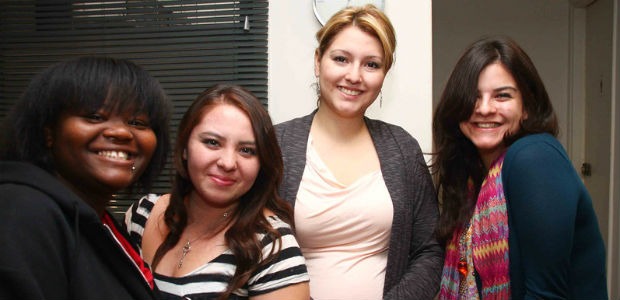 My job is great. Mostly because one of my duties is to find blogs written by English teachers living abroad and share them with our followers on BridgeTEFL twitter. These blogs are insightful, reveal surprising cultural details that you would never learn unless going to that country, and often share teaching tips. Best of all, many of these blogs are written by women, and as a woman who has lived (and is still living) abroad, I find them comforting and surprisingly similar to some of the experiences I've had.
It can be a scary thing to live abroad as a single woman, and it can also be an interesting thing (think lots of foreign men with to-die-for-accents all wanting to practice their English with you). But, if these women bloggers have done it, so can you!
So, to pay hommage to these great women bloggers, I've compiled a list of my top 4 favorites. Hope you enjoy!
This blog is written by 26 year old Idaho-native, Kimberly, who moved to Russia after college to teach English. Two years later, and still sick with the travel bug, she took another leap and moved to Korea, where she is currently stationed. Kimberly's posts are personal and funny and make you feel like you are listening to a good friend telling silly living abroad anecdotes.
Filled with amazing pics and lots of wonderful cat stories (I'm a little cat obsessed), Abby blogs to us from her new home in Chile. She shares quirky stories about living in Chile and speaking "Chileno". This blog is always good for a laugh!
Angela's blog is truly inspirational. She has a way of explaining everything in such an excited and amazed way that I feel like I'm discovering Korea for the first time as well! She's not the typical fresh-out-of-college English teacher, she actually has two grown kids in the USA and her mature perspective is easy to appreciate and admire.
Kylie Liz and I have too much in common (living abroad with our husbands, both went to U of Wisconsin, amazing lesson plan creaters…c'mon stop copying me!), but this is why I love the blog so much. Although I no longer teach English (except those difficult moments with my husband "You like to go to the BEEEEEECH, ok? It's pronounced B-EEEEEEEEEEE-CH, not with a lax 'ih' sound."), I really dig her creative and fun lesson plans.
Do you know of any amazing women living abroad and blogging about it? Maybe you are one! Please comment and tell us about your blog, we'd love to read it!