A carefully structured TEF/TESOL lesson plan guides your curriculum as a teacher and provides measurable objectives for students. However, even the best teachers don't always have time to write their plans from scratch! Fortunately, there are some great websites, like Lanternfish ESL and Off2Class, where you can find high-quality free ESL lesson plans. Let's take a look at why it's necessary to plan lessons for teaching English online and in person, how to write your own plans, and top sites for finding free ESL lesson plans.
First, what are ESL lesson plans and why do I need them?
ESL lesson plans provide a structured breakdown of what you intend to do during class time. They require careful planning in advance and ensure that each lesson you teach has a purpose and advances the overall curriculum and class goals.
ESL lesson plans keep you on track when teaching and help you fill class time with relevant and appropriate activities. Without a lesson plan, you may find yourself unsure of how to fill leftover time in class, repeating the same activities until students lose interest or not meeting investor expectations.
Teachers also rely on lesson plans to guide their class pacing. This is perhaps even more important when teaching English online, as many virtual platforms will end automatically at a designated time, so it is essential that teachers begin and end class on time.
These last-minute ESL lesson plans can be adapted for any class.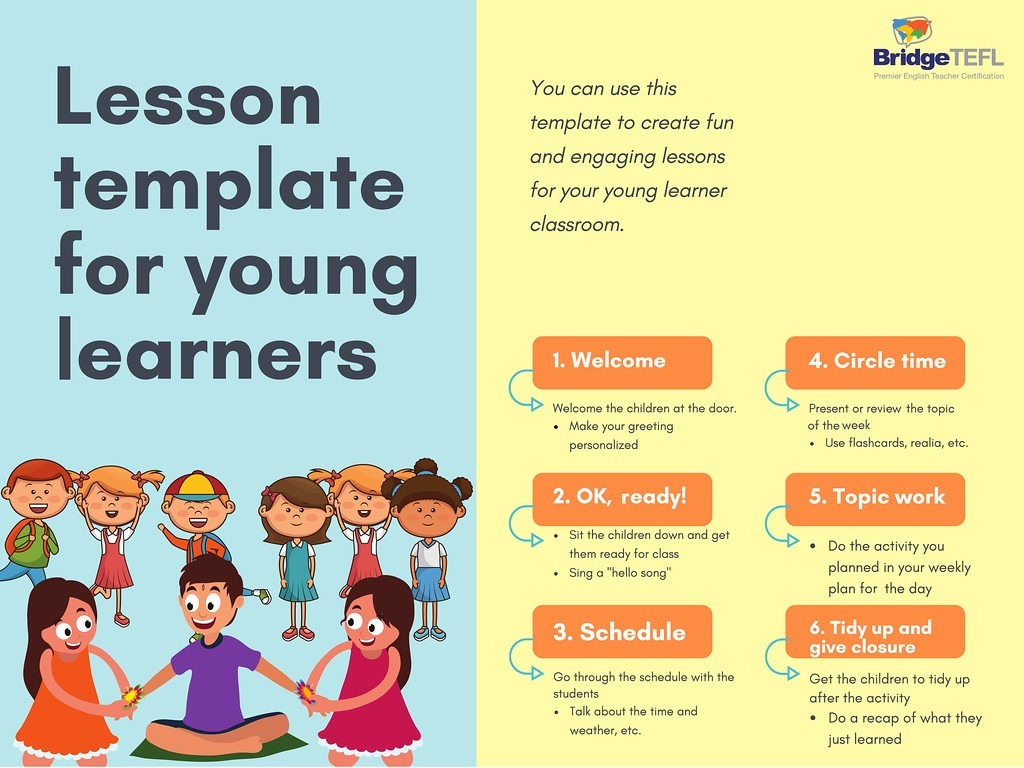 How do you structure a lesson? What should I consider?
In your online TEFL course, you'll learn that there are many things to consider when structuring a lesson plan. Below are just some of the essential points to include in your plan and to factor in when deciding what concepts to cover and which activities to conduct.
Objectives
When creating a lesson plan or deciding which pre-made resource to use, it's important to take into account what your objectives are for the lesson. In other words, what is the target language you want to teach and what do you hope your students will be able to do by the end of the lesson? Defining your teaching objectives will help you achieve overarching goals for your curriculum, create focused lessons that have a purpose, and measure specific outcomes for each individual class.
Required materials
With any lesson, there'll be certain materials you'll need, such as paper, markers, handouts, a projector, or access to certain digital tools. A lesson plan is a great place to note all of the required materials for a lesson so you don't forget to prepare the necessary supplies for class. It's also important to consider what resources the school or language institute where you teach is capable of providing and reform your lesson plans to meet possible restrictions. Online English teachers will need to make sure that the materials they choose to use are suitable for the digital classroom as well.
Pro Tip: You can use the resources you have to conduct ESL "investigation tables" for young learners. Read about investigation tables and more creative activities for children in this interview with Bridge alumna Juliana. 
Check out the following clip from a BridgeUniverse Expert Series webinar for advice on developing dynamic materials for the ESL/EFL classroom:
Timing
It's crucial to plan how much time you think each part of your lesson plan will take so that you have enough material (but not too much) to teach the lesson well within the allotted class time. Try including one optional activity at the end of class to anticipate any leftover time you might have.
For days when your students breeze through the lesson plan quicker than you expect, check out these 10 no-prep ESL activities for the last 10 minutes of class with kids!
Class age, level, and size
When creating a lesson plan, you must take into account how many students you have and their age and English level. These factors will shape your entire lesson, and noting these details on your lesson plan will make it easier to reuse the plan for future classes.
It's no secret that teenage students like to talk! One solution to this is to allow more group work. Check out more tips and techniques to effectively teach teens ESL.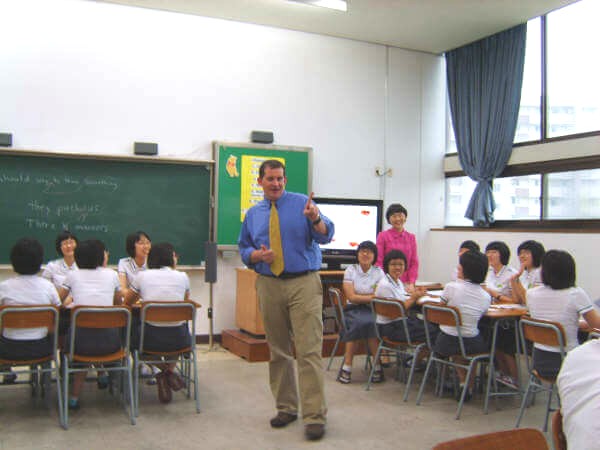 Anticipated problems
A lesson plan is a great place to note any potential problems you anticipate and how you plan to solve them. This could include providing fast finisher activities, filling leftover time, reducing side conversations during group work, or dealing with a technological issue. Having a plan in place ahead of time to deal with these types of problems will allow you to remain calm and in control during the class and reduce wasted time.
Take a look at these classroom management strategies for teaching groups online.
Teaching method
Many teachers have preferred ESL teaching methods that they use to plan their lessons. An example of a teaching method is Task-Based Learning (TBL), which uses real-life scenarios to practice the language. If you subscribe to this method of teaching, you'll want to cater your lesson plan to activities that prioritize real-world language practice. Keeping a teaching method in mind can be helpful for organizing information and activities during the lesson planning stage.
How do you write ESL lesson plans?
If you choose to create your own lesson plans from scratch, you don't need to reinvent the wheel! You aren't the very first teacher who ever tried to get a room of young learners to understand a concept, and you won't be the last.
Use a variety of frameworks for your lesson plans and research the ways that experts consider to be most effective for different levels, learners, and situations. You probably touched on these in your TEFL course, so think back to when you initially got certified. We've outlined the most common teaching methods below, but this is by no means an exhaustive list.
PPP method (Present, Practice, Produce) – A classic method, with higher teacher input at the beginning, moving students toward independent use of new concepts by the end.
TTT method (Test, Teach, Test) – Drop students into a task that has new concepts, check what they already know and give feedback, and then repeat the task to demonstrate progress made.
TBL (Task-Based Learning) – Put the new concepts into actual practice by simulating real-life situations and identifying a goal to be accomplished using the language learned.
Growth Mindset Learning – Explicitly persuading students of their own ability to learn new things and apply them, with space to make mistakes.
In all honesty, the best teachers synthesize these methods into their own unique personalities and build on them over time. If you are a newbie, practice using them on their own for a whole lesson to get a feel for what could be useful for your own circumstances.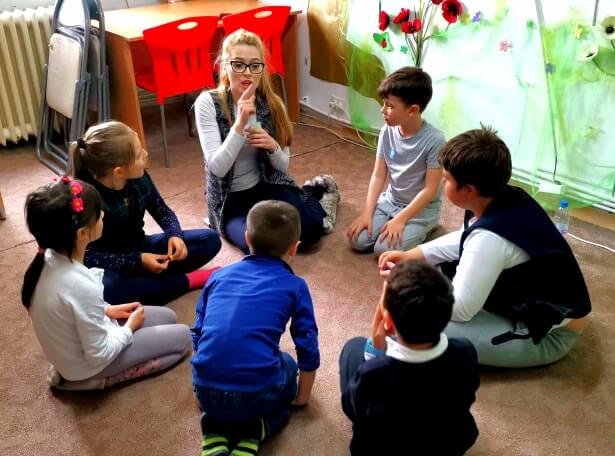 Where can I find free ESL lesson plans?
Even if you know how to write lesson plans, that doesn't mean you don't want access to free, pre-made plans to mix it up in class and also save time. They can be especially helpful for freelance teachers who start their own business, as creating an entire curriculum plus hundreds of lesson plans from scratch is very time-consuming.
Plus, all teachers can benefit from seeing what others are doing in their classrooms. Here are some useful websites that offer free ESL lesson plans as well as activity ideas and printable materials to go with them.
This site has over 1,000 free ESL lesson plans available for download in PDF format. You can browse lessons by grammar topic, language level, or theme. Many of the lessons include worksheets, games, or other activities to ensure that your students have a lot of fun during class.
Connected to Bridge's Micro-credential courses on Games and Activities for the Online Classroom, which are broken up by student age, you can download these eBooks for free. Each eBook offers detailed lesson plans for teaching very young learners, young learners, teens, or adults in the virtual classroom.
In addition to detailed lesson plans divided into talking point lessons and topic-based lessons, this site offers teaching tips and ideas to incorporate into each class. For example, browse through their vocabulary section to discover new words and phrases to use in each lesson plan.
The British Council's TeachingEnglish site offers some of the best free ESL lesson plans available online. You can break down lesson plans by age group (primary, secondary, and adults) and then further by level. Each lesson defines the plan's aims, duration, and materials needed. Lesson plans are accompanied by plenty of downloadable worksheets and activities.
Lanternfish ESL provides a collection of free lesson plans that include worksheets, game boards, role-play dialogues, flashcards, and more. Browse through lesson plans covering topics as diverse as relative clauses, giving directions, shopping vocabulary, and job interviews.
ThoughtCo offers a variety of teaching resources, including lesson plans, articles on teaching theory, and guidance on teaching specific English skills. A quick glance through their article lists will reveal diverse lesson plans on a variety of topics. Or, simply type in the kind of lesson plan you're looking for in their search bar. Each lesson plan comes with defined lesson aims, the appropriate student level, teacher instructions, worksheets, and more.
This site boasts more than 17,000 free printable ESL lesson plans and worksheets on just about any topic you can think of. Filter lesson plans and activities by category, such as grammar, listening, pronunciation, or vocabulary, or conduct a full database search for specific themes. You can also break down lessons further by language level.
Get more tips and methods for teaching ESL vocabulary.
This is a wonderful site that features free lesson plans broken down into reading, listening, grammar, vocabulary, pronunciation, and business lessons. Lesson plans can be downloaded in PDF format and include warm-up exercises, worksheets, pre-teaching suggestions, and follow-up activities.
The Internet TESL Journal is a site with articles, lesson plans, activities, and other helpful free resources for teachers. Lesson plans tackle a wide variety of topics and include easy-to-follow instructions, activities, and teacher worksheet keys. Lesson plans cover grammatical themes, conversation classes, cultural topics, and more.
This site includes lesson plans, worksheets, PowerPoints, and video lessons to incorporate into your classroom. Browse lessons by grammar or vocabulary topic, student type (age or goal), level, or even material type (group work, communicative language teaching, etc.). Their materials are typically high-quality downloads featuring interesting activities and ideas for lessons.
Online English Expert offers lesson plans divided into A1, A2, B1, and B2 levels or grammar topics. Lesson plans include goals, target language, activities, and sometimes even audio files. They do sometimes offer paid options for additional activities to go with lesson plans, but the free options work just as well.
Fluentize isn't entirely free, but they have quite a few free sample plans on their site that you can use, whether you choose to buy future lessons or not. Fluentize's lessons are video-based, and the fun, current topics work well for teens and adults (you can filter by level). Fluentize provides all of the supporting resources you'll need for a comprehensive lesson (either online or as a download), such as a video clip, lesson plan, and teacher's guide.
Off2Class is a teacher toolkit that provides lesson plans, homework, assessments, and placement tests for teachers. The resources work for both virtual and physical classrooms. They have a free version and paid versions that differ by how many resources are included and how many students you can use the platform with. However, they also have tons of free ESL lesson plan downloads available on their website. These range from grammar lesson plans to IELTS exam prep lessons to Business English lessons!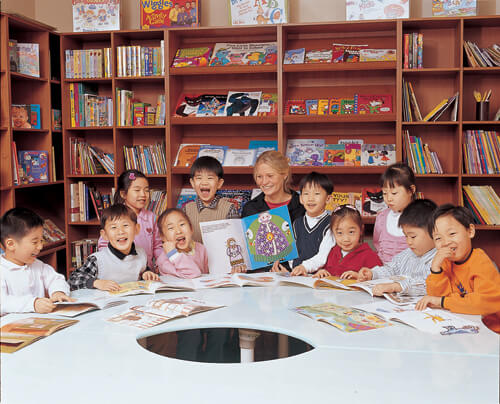 This one is listed as a bonus because it's technically not free – though some TEFL/TESOL certification courses do include access to it when you enroll in the course. Whether you access it through a TEFL course or purchase a subscription on your own, the amount of great ESL content – like lesson plans, flashcards, discussion starters, role-plays, and project ideas – you'll have access to is well worth it!
Watch a BridgeUniverse Expert Series webinar: Tips for Finding Engaging Materials from Ellii (Formerly ESL Library) and Beyond!
Unlimited inspiration for your classroom
Now that you know where to find great free ESL lesson plans, you'll never have to worry about time constraints or a lack of inspiration again when it comes to classroom planning. Whether you plan to use these pre-made lesson plans as-is, tweak them to fit your own teaching style, or simply get ideas for cool lesson plan structures to make your own, they will make your life as a teacher so much easier!
Get TEFL/TESOL certified with the Bridge 120-Hour Master Certificate course to learn strategies for effective lesson planning and much more.