There is a whole world of information on the Internet about how to become an English language teacher or how to get better at it once you become one. A quick Google search will bring up a multitude of web pages jockeying for a readership, and through all that online 'noise' it can be difficult to figure out which are worth a closer look.
Many English as a foreign language (EFL) teachers blog about their experiences to share tips and tricks with other teachers or to speak directly to current and potential students. There is a lot that other EFL teachers can learn from reading the good blogs, but which ones are worth your time?
To draw up a list, BridgeUniverse spoke to seasoned EFL teachers to ask them about their favorite ELT blogs and looked at blogs that already have a big audience as well as other more recent ELT blogs that are still growing. From those, we selected six best EFL blogs that we think teachers should check out. We interviewed the teacher-bloggers responsible for writing them to give you a rundown of what their blogs are focused on, what kind of EFL teachers should read them, and why.
If you're new to teaching, you'll want to get initial training and qualification with a TEFL certificate. You can explore our online TEFL courses to get started!
Best EFL blog for teachers who are starting out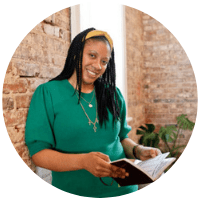 Who should read it? Recently qualified ESL teachers who want to challenge their students to become more efficient learners and themselves to become better educators.
Tennessee-based teacher blogger and podcaster Millie Williams has been teaching for seven years and mostly focuses on middle school English language learners (ELLs) who have English as a second language. However, many of her blog posts and related podcasts provide solid advice for teachers who have recently started their careers in TEFL/TESOL.
"My Adventures in ESL is a blog for educators who truly believe that their ELLs can access a rigorous curriculum," says Williams on her website. "If you believe that something is 'too hard' or 'they can't do it,' then this is not the blog for you. We should all believe that our ELLs can achieve!" she says.
The focus of the blog is not just on challenging students, however. Williams also makes a point of challenging teachers to be the best possible version of themselves, through posts focused on teacher development, gaining confidence, tips on how to reflect on teaching practices, and learning from more senior professionals.
Williams, who only started blogging two years ago but has a prolific output, writes with a warm tone and offers practical tips that make it feel like she is a more experienced teacher that is talking directly to you.
Her post and podcast "How to Prepare for Your Teacher Interview," for example, gives some great personal insights into what it feels like to be interviewed by a teacher panel and goes into detail about each of the panel interviews she had and the mistakes she made before getting hired. It is exactly the kind of detailed advice about making the best first impression that you would expect to get from a good and very knowledgeable friend. Other posts and podcasts in a similar tone include "The New School Year Is Approaching (What You Can Do to Prepare)," and "Developing Confidence as an Educator."
The blog is updated on a weekly basis, and for any teacher looking for help with teaching 6th to 9th grade ESL students, Williams also provides lots of tips and resources. The blog, podcast, and associated Facebook community of approximately 2,000 teachers also support her self-authored curriculum materials, which she sells in digital format on a site called Teachers Pay Teachers.
"The blog has opened doors, and maybe the podcast will too," Williams told BridgeUniverse. "It's taken some time to then make Teachers Pay Teachers work, as there are so many ESL resources online, but finding high quality and relevant ones for this age group is more niche," she said.
Best blog for ELT thought leadership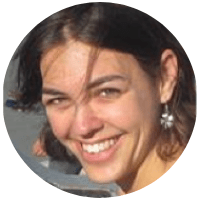 Who should read it? ESL teachers interested in keeping up with the latest conversations happening in ELT, including information about using technological resources, book reviews, Delta resources, news about conferences, and more.
Sandy Millin is currently the Director of Studies of an English academy in Poland but has taught English all over the world, including in Borneo, Paraguay, Czech Republic, Crimea, and the UK. On top of that, she has trained teachers all over the world, spoken at numerous international TEFL conferences, and is the author of several TEFL/TESOL books. All of this makes for a very experienced teacher with a lot to pass on to others in the profession.
Millin's blog covers a wide variety of topics. "The blog has evolved over time, but it is mostly activities I have tried out in my lessons [and] thoughts on teaching, training, or management. I have also had reviews of books I've read and other materials or tools I've tried out," she told BridgeUniverse, adding, "There is a lot of content related to the Cambridge Delta, too." Millin also shares content related to her life as a foreigner and a language learner and occasionally has guest posts and interviews with other teachers.
All in all, Millin's blog is a great stop for anyone looking to keep on top of what is happening in the world of EFL. The more personal content, such as "A Long Time Ago, in a Country Far, Far Away," also provides an insight into life as a teacher working in a foreign country and the challenges and benefits that it brings. Her tone ranges from friendly and approachable when she is writing about her own life to deeply insightful and academic when touching on educational theory (read "Group Dynamics," for example). Her blog is regularly updated, usually once a week but occasionally more.
The blog, as well as being a repository of information for other EFL teachers, has had a big effect on Millin's career by giving her greater visibility in the EFL world. "It's helped me hugely," she said. "It's created an outlet for my reflection and helped me to start and participate in discussions about many different aspects of teaching, training, and management." She added that she has been invited to take part in webinars and workshops and to be involved in writing projects as a direct result of her blog.
"It's also led me to start out with self-publishing," she explained, and is a great conversation starter at conferences because people often come up and introduce themselves because they have read her blog. "I can't imagine my life without it," she said. "I will be going fully freelance in October 2021, partly thanks to the opportunities my blog has brought my way and the way it has raised my profile in ELT."
Best blog for a refreshing approach to business English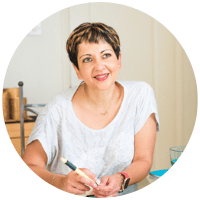 Who should read it? Business English teachers interested in a different approach to teaching and talking to business English students.
When she first started blogging in 2013, Shanthi Cumaraswamy Streat's blog posts focused on a more conventional style of posts about English language teaching (ELT). Her ELT niche is business professionals and she regularly posted the usual tips about phrasal verbs, business idioms, and providing free resources for other language teachers. The blog quickly became popular with other teachers, but this did not get her many more students for her fledgling business.
"Traffic was phenomenal," she told BridgeUniverse, "But it never actually brought me any money in terms of my business." She then decided to change her focus. "I have always worked with business professionals because of my business background," she explained. "It's allowed me to narrow my target audience, identify my ideal client and their pain points, and offer them solutions through my content. You have to niche down if you're to thrive in the online world and help people find you."
This new approach led her to start the English With a Twist blog, focusing on speaking directly to her ideal students and discussing the specific difficulties they face with speaking English in a professional context.
Traditional grammar and vocabulary tips have made way for twice-monthly posts focused on changing business ESL speakers' mindsets and boosting their confidence about the skills they already have. These include, "Why You Should Stop Apologizing for Your Poor English (and What to do Instead)," "5 Simple Tricks That Will Transform You From Grammar-Obsessed to Confident Business Communicator in English," and "How to Pitch Your Proposal Confidently in English (Even if You're Terrified)."
Streat's approach to teaching is unique because rather than trying to get her students to speak 'perfect English,' she focuses on building their confidence about the English they already have and improving their communication skills in English. "I moved away from being an English teacher to becoming a business communications coach," she said, "because that's what my clients needed to become confident communicators. They didn't need more English, and with this new approach I've seen my clients thrive."
The English With a Twist blog posts reflect the new methodology so that potential students can get a taste of how Streat works in her classes, and her tone is exactly like that of a professional coach. "The consistent message in my blog helps people build a picture, trust, and awareness of the change I seek to make," Streat said. "Blogging is a platform to showcase your message and expertise. You need to share your posts on social media and above all, use your blog to encourage people to join your email community.
Streat now has around 100,000 followers on Facebook, sends out a monthly newsletter, and writes what she calls "micro-posts" on LinkedIn.
This non-traditional approach to teaching business English and Streat's blogging about it has also seen positive reactions from other teachers, and she now runs masterclasses on how to implement her method.
"It was much easier to write language tips but that wasn't going to inspire change in anyone," Streat said. "I could have lost a lot of readers by changing the approach, but I think the less is more concept has brought me a much more meaningful community."
Best EFL blog for classroom tips and digital tools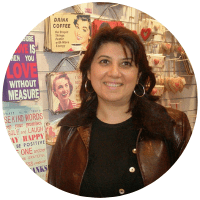 Who should read it: Prospective and early career EFL teachers seeking classroom resources and tips on how to use digital tools.
Eva Buyuksimkesyan, an Istanbul-based English language teacher who has been teaching English for 32 years, started blogging as a way of reflecting on her teaching practice and sharing tips and resources with less experienced teachers.
She attended a course in digital storytelling in 2009, started her A Journey in TEFL blog soon after, and learned about several digital tools she could use in the classroom. "At that time, Twitter started to be popular among educators using those tools," she told BridgeUniverse in an interview, "And there were teachers blogging about their experiences, and I also started my blog to learn, share, and grow then. Since then, I've been writing about my journey of lesson plans, ideas, and tools."
Buyuksimkesyan's approach to blogging is very practical, and her posts focus on useful resources and tools that her teacher readers can implement immediately. "My main audience is teachers around the world," she said. "I also know from the comments that my blog is listed as a resource for student teachers by their instructors at university, and this also encourages me to keep going."
Although she covers a range of topics of interest to teachers, more recently, Buyuksimkesyan's blog posts have provided specific activities for teachers to help students practice grammar points, such as "Songs to Teach and Revise Present Simple Tense" and "Two Past Simple Activities." Her other focus is to introduce teachers to useful digital tools and give tips on how to use them in the classroom and online. Examples of posts like this include "Error Correction on Jamboard," "A Tool You'll Use A Lot: Thinkio," and a post on using Blooket for revision with young learners.
The blog is not monetized despite Buyuksimkesyan having received several offers to advertise on it. The exposure her blog has given her has, however, resulted in opportunities to speak at conferences and build her reputation as an expert in the EFL field. "Blogging is a way of continuous professional development for me," she explained. "I have met great educators; I became friends with them online, and then I even met them in real life at conferences. Blogging has opened some other doors, and since 2010 I've been presenting at conferences both in Turkey and abroad."
Her current classes and students are most often Buyuksimkesyan's source of inspiration for blog posts she told BridgeUniverse, although she has no regular publishing schedule. "Usually, it's my students who give me ideas for the content I'm sharing," she said. "When I create something interesting for them, I also write about it. If I have a group of students who challenge me more, I write more often, or if I come across a new tool and find it useful, I write a post. If not, I try to update the blog at least once a month."
Best EFL blog for lesson plans and pronunciation tips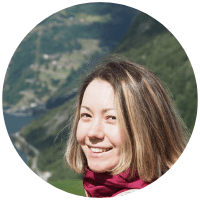 Who should read it? EFL teachers looking for ready-made lesson plans and tips on teaching pronunciation to intermediate-level students.
Oslo-based freelance EFL teacher Lina Gordyshevskaya has been teaching and blogging since 2015 and in her own words mostly shares, "reflections, lesson plans, and brief overviews of some teaching tools." More recently, she has been posting about teaching pronunciation, which is her area of specialization.
Gordyshevskaya's blog posts come across as practical and sincere. She lays out her lesson planning process and fully discloses any difficulties she faced when trying to implement those plans.
"I never write about something I have not tried myself when it comes to tools, so all my recommendations are genuine," she told BridgeUniverse in an interview. "All the lesson plans I publish are those I have used with students, and I always add some notes on how these lessons went so that teachers can adjust accordingly."
Many of the lesson plans provided are based on Gordyshevskaya's preferred method of using authentic materials in her classes. Some examples include "Teaching Reading: Lesson Plan," "Travel Guide: What to Do In…," and "What's in Your Kitchen? TPR for Adult Learners." All of them focus on using real-world vocabulary and scenarios that are part of each student's actual experiences.
Pronunciation posts include "My Top 10 Resources for Teaching Pronunciation Physically and Visually" and "Banana? Banana!" which is a fun lesson to raise students' awareness of intonation by asking them to identify the emotions behind different ways of saying the word 'banana.'
Despite the main focus of the blog being lesson plans and pronunciation tips, Gordyshevskaya admits, "My most popular posts are those on Delta modules 1 and 3." She received a pass with merit for both modules, and the posts share what teachers should expect when taking the Delta exams and a list of tips on how to prepare for them. "Many teachers find them extremely helpful, and one teacher recently messaged me saying they were a goldmine, and I think that's just wonderful," she said. 
Best blog for teachers with migrant ESL students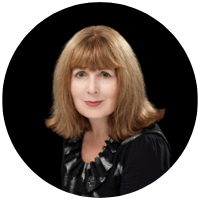 Who should read it? EFL teachers looking for ESL resources to use with immigrant and refugee ESL students as well as reflection on how to better understand the unique needs of these students.
Clare Harris, a Perth, Australia-based teacher and author, mainly uses her Englishy Things blog to write about ESL books and other teaching materials, whilst occasionally also promoting her own books and publications.
Harris' teaching work focuses on teaching English to adult immigrants and refugees, and the books she writes, including ESL graded readers, have the unique needs of these students in mind. Her reviews of books and interviews with other Australian ESL authors often focus on the specific needs of migrants learning English as a foreign language.
Early in her career, Harris spent three years in Thailand working in refugee camps but admits on her website that she "never managed to learn to read or write Thai. It all seemed too hard, and I felt like a child again when I had to ask for help with street signs or get a bank clerk to fill in forms for me." This experience informed her understanding of what it is like to be immersed in a different language and culture and drove her to teach beginner-level English to newcomers in Australia. "I'm always interested in English for beginners," she said, "or ways to help people learn to read."
In 2018, Harris spent time as a volunteer teaching English to refugees and displaced people in Athens, Greece. Some of Harris' subsequent posts, including "Reflections on Being a Language Learner," are eye-opening accounts of the unique experiences of learning a language as a refugee, which anyone teaching English to people with a similar profile can learn from.
It is clear from her blog posts that Harris has an in-depth understanding of what needs to be considered when teaching migrant and refugee students. One blog post, in particular, "Trauma-Informed Adult TESOL," based on an interview with the head of a TESOL International Special Interest Group highlights how past, recent, or even ongoing trauma can affect adult students' ability to learn and process a new language. It also points out how activities and resources in the EFL classroom need to be chosen carefully so as not to "inadvertently distress students."
A regular category of posts features interviews with other authors. For example, the post "New Australian EAL Readers!" highlights the author of readers for young learners telling stories based on the real-life experiences of immigrants to Australia and their families. Another post entitled "The Sea, the Sea! A new Australian ESOL Resource" interviews co-author Hazel Davidson about her book to teach what to expect from a day at the beach in Australia, with a focus on sea and beach safety for people not used to swimming in Australian waters.
"We do it mostly for love because it's not a great commercial proposition," Harris told BridgeUniverse about why she and the other authors featured on her blog write their ESL books. "I think the writing led to the blogging, rather than the other way around, but then people did respond to me with suggestions and ideas," she said, adding that she enjoys the feedback that the blog brings as well as the support it has raised from the wider teaching community.