Brenda, From the US, Weathering the Global Crisis as a Teacher in Chile
By Krzl Light Nuñes
June 22, 2020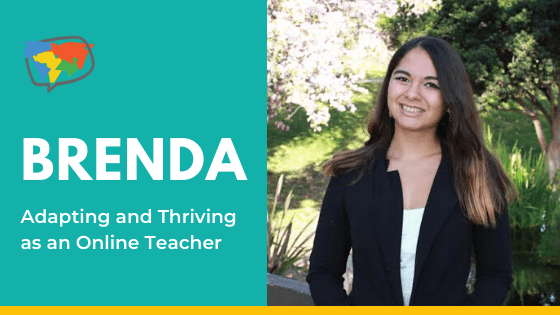 Like many English teachers abroad, Bridge graduate, Brenda Arellano, was caught by surprise when the pandemic pushed the government to impose stay-at-home protocols, pausing her role with the organization in Chile where she taught. Luckily, she found online English teaching jobs through the Bridge Job Board, which have allowed her to remain in the country and continue teaching. We caught up with her to learn more about her experiences abroad and how her virtual teaching has helped her adjust and cope.
Hi Brenda! Can you tell us a bit about yourself?
I am a U.S. citizen, born and raised in California. I got a B.A. in Communication and two minors in Leadership & International Studies.
How did you get started in the teaching field?
I was unsure of what I wanted to do straight out of college. I found my passion for teaching ESL when I started working for my university's study abroad office and was presented with the opportunity to volunteer abroad in Thailand over winter break, teaching ESL (junior year).
My first full-time job out of college was working as an English teacher at Help! Heslington Language Program in Tehuacán Mexico, and then volunteering 40+ hours a week for Valpo Surf Project, a non-profit in Chile.
Chile started to take lockdown measures four months ago. What were you doing before the onset of the pandemic in this country?
Before the COVID-19 crisis, I was teaching English at Valpo Surf Project. I moved here with a one-year visa and was four months into the job when the pandemic hit. Everything closed and they advised the interns to return to their countries. However, borders, regions, and international flights closed the weekend of my flight and I got stranded in Chile.
How did you adapt to being stranded in Chile?
I did not want this to hinder my career as an English teacher. I browsed online jobs on the Internet as well as on the Bridge job board and ended up getting three part-time jobs. I am currently working for a platform for children, Zebra English, and two for adults, Preply and Cambly. I am thankful to have found these online jobs because it allows me to financially support myself, being stranded in a foreign country. However, I am most grateful for being able to stay busy while loving the work that I do.
I have managed to work these three online jobs by always being organized on my calendar and developing great time management skills. My students are focused and managing their time well, as some take online classes or work online, on top of taking English classes. They are very motivated to take this social distancing time to learn English more than they have in the past.
How did you connect with your previous teaching jobs?
Aside from these, I also found Help! Heslington Language Program through the Bridge Job Board. Then, I volunteered at Valpo Surf Project, which I heard about when I studied abroad in Chile in 2018. It's interesting because a Valpo Surf Project intern was the one who told me about the Bridge TEFL course.
What's the biggest challenge about teaching online, especially in the current situation?
Creating meaningful relationships with my students by having fun and bonding is one of the biggest challenges of transitioning to online teaching. I have worked on improving my Total Physical Response (TPR) and creative prop-making skills to keep my younger students engaged. I play whiteboard games and talking games to bond with them. As for my adult students, I have made a long list of fun conversation topics that I can use to connect with them.
Which types of students do you teach?
I teach students of all ages, levels, and cultural backgrounds. I teach toddlers and young children from China and I also work with adults from Asia, Africa, Europe, Latin America, and the Middle East. I love this because it allows me to learn about all types of cultures.
What's your online teaching schedule like?
I love teaching online because I get to make my own hours. I try to keep my schedule consistent and make sure that I do not overlap my availability in each of my three jobs so that I do not accidentally double-book myself. The flexible schedule is one of the best parts about online teaching!
How have you been able to get more online English students?
I try to market myself by smiling and showing my excitement to teach in my introduction video. Having a welcoming appearance helps increase my bookings. I spend time outside of class lesson planning and creating homework assignments that are personalized to each students' needs.
Where else have you worked as a TEFL teacher?
When I started my career in teaching English in December 2017, I was mostly taking volunteer opportunities to gain experience at first, and I have continued in that career path since. I have taught English in Thailand, Uganda, Mexico, Chile, online, and in the United States.
Can you share a memorable experience you've had teaching abroad?
Thailand holds a special place in my heart because it was the first place I taught English. My favorite memory with the children there was always hanging out with them after class. I could be silly with them, making mustaches out of black duct tape, having them teach me new dances, and playing tag as we swam in the canal between the rice fields by the school. I have visited Thailand twice since my first teaching experience and it's always such a nice feeling to have my students run to greet me with huge hugs every time I return.
Through traveling to different countries, I have improved my ability to adapt my teaching style to the students' age, level, and culture. For example, when I played duck-duck-goose with the kids in Thailand, I was aware that they view the head is considered holy and an inappropriate place to touch, so I taught the kids to tap each other on the shoulders instead.
I decided to take this course because I had always liked the idea of having the freedom of working from wherever I was and wanted to know what online teaching was about. However, I did not realize how important this certificate would be until the current pandemic made it essential to transition to online teaching.
How did this specialized course prepare you for the virtual classroom?
It helped me gain confidence when applying to jobs and get more individualized lesson-planning experience. It also gave me advice on how to search and select an online teaching job to apply to.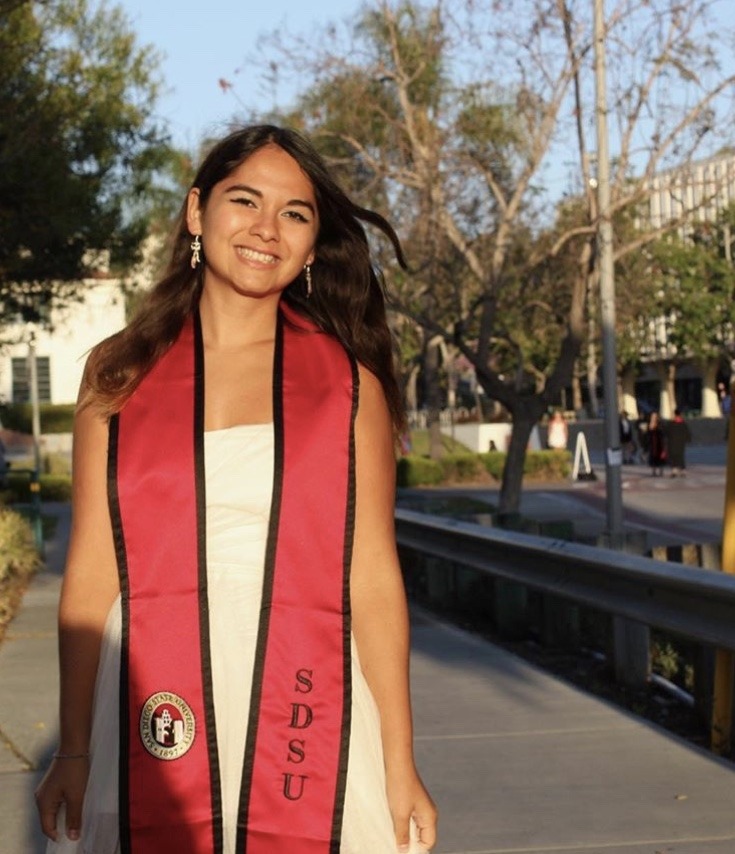 What are your plans for the next weeks or months as the world deals with the global pandemic?
It is hard to have a plan with this pandemic, but for the next couple of months, I plan to continue teaching for all three platforms that I currently teach in. I have also created a student account in one of the platforms that I work for, and I have started taking Portuguese courses in the hope of becoming trilingual in English, Spanish, and Portuguese. A dream of mine is to teach English in Brazil once everything gets better.
Do you have any advice for people new to teaching, who are now looking at teaching English online as a possible job option?
My best advice is to look at your options when selecting an online ESL job and try to find a company that best fits your interest. Smile, use TPR, and have confidence when doing your demo lesson and when teaching overall. Help radiate positive energy to your students. Positivity is something that always helps keep us together during a global crisis.