The coronavirus shut down schools and businesses, sending employees to work from home; however, this hasn't stopped many English teachers from working, since they have the tools to shift their classes online. One of these teachers is a Bridge graduate from Venezuela, Jhonny Ayrout, who had been teaching both in-person and online classes in Santigo, Chile before the crisis. When a quarantine was imposed in his city, his small company, where he also does coaching and content creation, immediately transitioned all classes 100% online. He tells us about this change and how it's had surprising benefits for him and for his students.
Where do you work?
I've been working in an institute named Cognitive English in Santiago since December 2019.
Right now, we're a small team of six people who are all working both in the administrative areas and coaching. For example, in my case, I'm an English coach but I also do content creation and coach training. Meanwhile, my friend is also an English coach as well as the operations manager and the company CEO.
Who are your students?
We teach English to adults, so most of our students are professionals between 20 and 30 years old. They range all the way from beginners (A1 level), to those at higher levels (C1 or C2), who are mostly training their English and just perfecting fluency.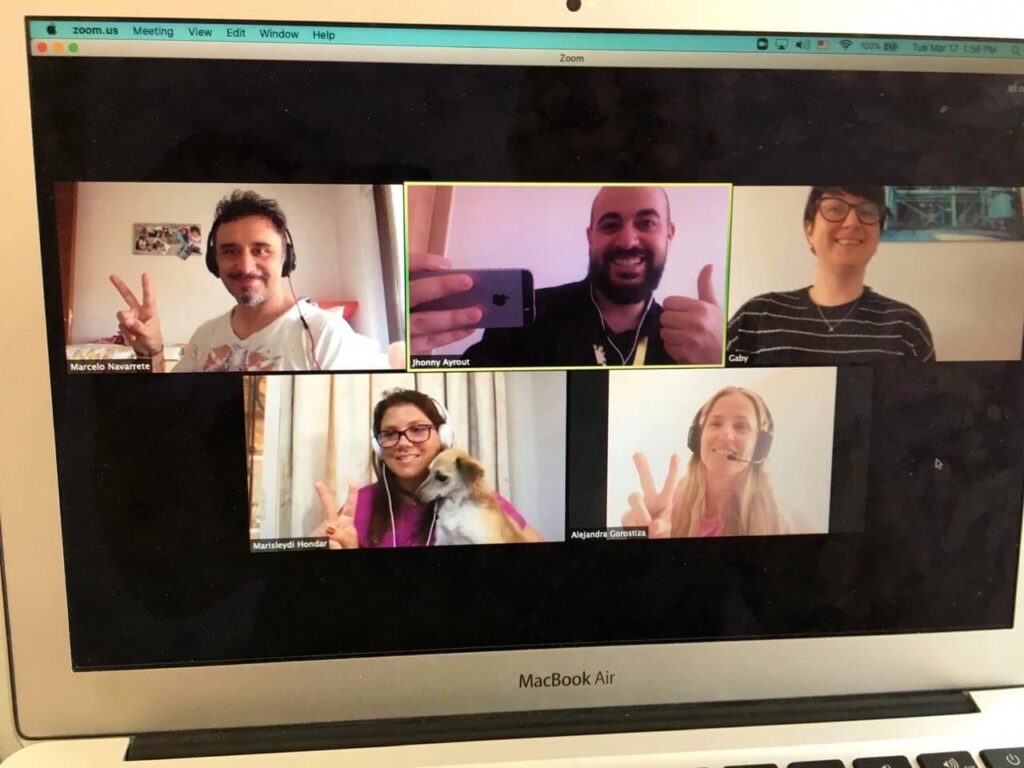 How have you shifted from classroom to online teaching since the coronavirus crisis started?
As most of my students had already been given the home office option, and I have always been able to work from home as well, we were able to change from onsite to online classes using Zoom. I usually do group classes and the number of students in each class varies from one person to around 10 people.
The students already know it's not the normal class setting so they really understand if we get into technical difficulties or anything.
What are the things that your students liked or disliked about learning online?
While some of our students have told us that having the classes online is very difficult, some of them have also pointed out its pros. For instance, they can be ready for a class even if they haven't showered yet or if they're just sitting in their pajamas. They save time not having to travel back and forth – because they'd have to take the subway to class, otherwise.
Another thing they like about learning online is being able to do it in the comfort of their houses. The downside of this, however, is that some students find it a bit embarrassing to be surrounded by their family members or their children.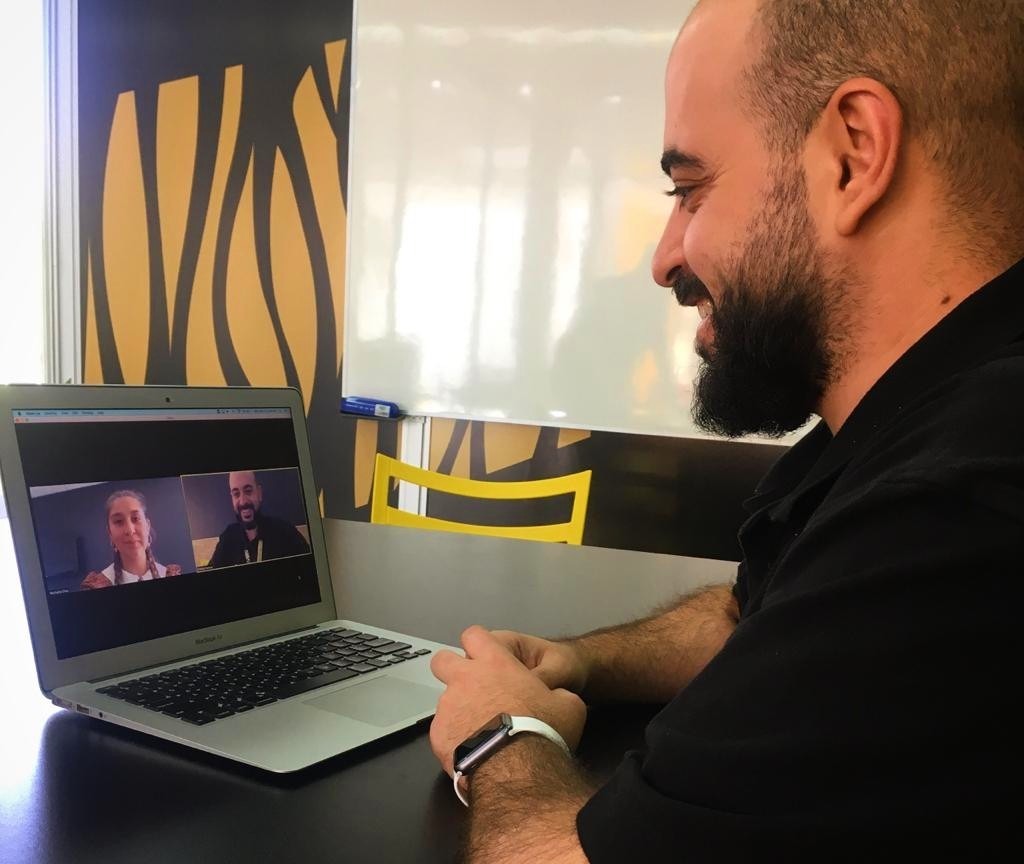 So, how do you adapt to your students' different situations, such as having their families around?
People are going to be surrounded by family members, so you either integrate them or ignore them, even if it's going to be awkward. For instance, I have this student, a woman with three sons. The youngest one, a seven-year-old, was running around and asking things from her at the start of the class.
So, I asked her for his name and then asked him to come over. He wasn't expecting it. And then I said, "Hello, how are you?" He was a bit shy at first but then I told him, "Okay, I'm going to do an exercise with your mom. We will have a conversation and I want you to tell me how good or bad your mom is doing." He was fine with it, so we proceeded to have a serious conversation. A moment later, he got bored and just went off.
How do you make your classes timely to the current situation?
We do conversation classes, so I throw in a topic about current events. For instance, "What are you doing to stay healthy these days?" We also have different topics like giving advice. Any kind of topic works, actually. So, they just start to discuss the topics and ask each other questions.
What are some of the challenges you've faced since you've shifted to online teaching?
I would say one challenge is when some students do not show up for the online classes. Of the 50 students we have, I think around six or seven are not even showing up. We've tried contacting them but one or two told us they don't feel comfortable in online classes; they like face-to-face classes and being in a class with a whiteboard.
But the rest, the other 40 students, are showing up. Actually, we have more people showing up because they're at home, which is good.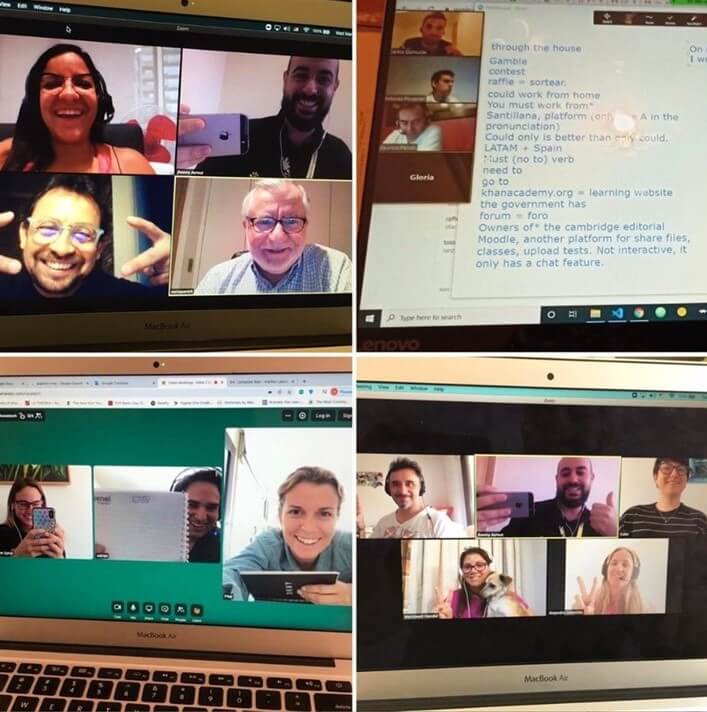 I did it because all I had before starting to work for an institute was the TOEFL (Test of English as a Foreign Language) and those basic certificates, but not the ones for teachers. I used to give private, one-on-one classes when I moved to Santiago three years ago. Then I applied at eClass and they required at least a basic TEFL certificate and, at the time, I had already heard about the TEFL so I found this to be very helpful.
I took the most basic certification course because I wanted to quickly be able to start working at the institute. So, I took the shortest one with an idea that I would like to do the most advanced one at a later time.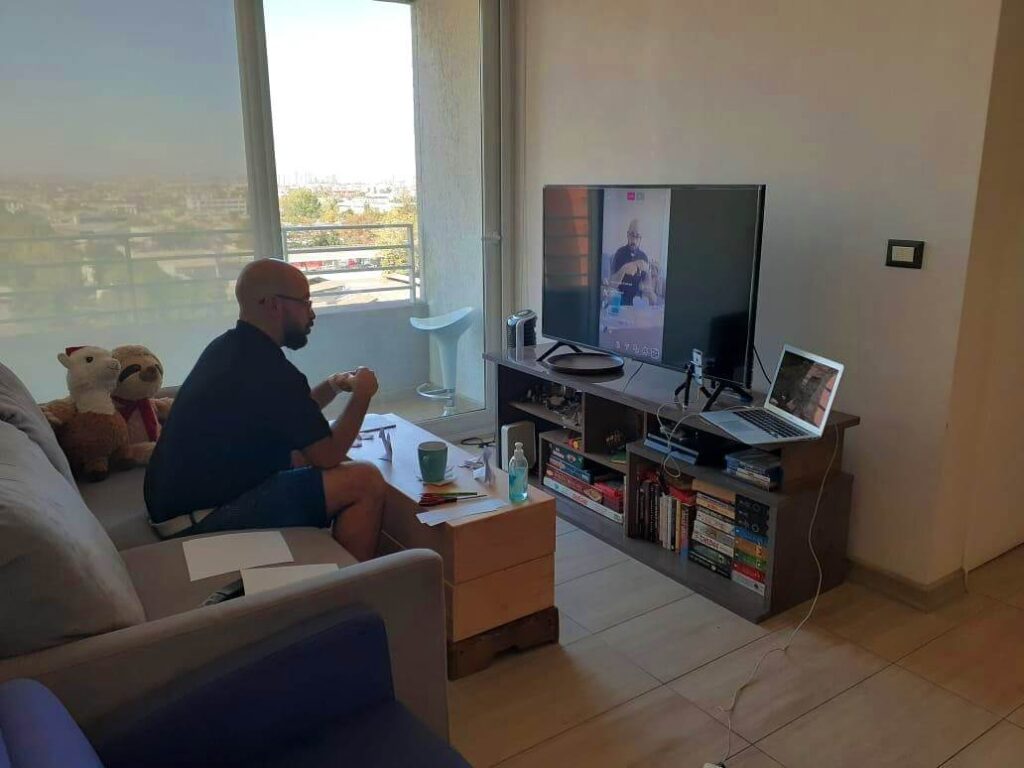 What are your future plans?
For the time being, between the political situation here in Chile and the coronavirus crisis, I don't know yet. But disregarding that, I don't think Chile is my long-term home, even though I like the country, teaching here, and its culture.
Professionally, although I have enough experience, I would like to complete either a 120-hour TEFL certificate or the CELTA. Those certifications are something that I have to do. I also think the TEFL certificate I have now actually helped me a lot more in my career area than a university degree.
Meet another teacher shifting to her classes online during the coronavirus pandemic: Bridge grad, Krzl.