After a decade of helping newcomers in Canada as a Literacy and Basic Skills Instructor, Bridge alum D. Purohit, from India, has struck out on a new English teaching path. As she transitions to teaching English as a foreign language, she shares her past experiences teaching immigrants, teaching tips, and some of the rewarding moments she's had with her students.
Hi, D! Could you start by sharing a bit about yourself?
I was born and grew up in India, and now I'm living in Canada. I moved here about 10 years ago. I call myself a late learner. I came to the U.S. and enrolled in a master's program in Elementary and Special Education. Then, I had a chance to immigrate to Canada where I became a Literacy and Basic Skills Instructor.
Can you tell us more about your experience as a Literacy and Basic Skills Instructor?
Canada has programs designed for newcomers and immigrants to the country whose first language is not English. We help them integrate into Canadian society, and we help them with the skills they need, especially language skills. Now, when I'm talking about language, it could be math, computers, or the English language. We do reading, writing, and speaking components, helping them become confident enough to move on to the next level, whether it means going to higher education or employment.
This program, which is meant for anyone aged 18 and older, is free of cost; the funding is provided by the government.
Being a Literacy and Basic Skills Instructor is a great experience and it teaches you a lot. There are some things you don't learn as part of your curriculum; you learn them in the hands-on training. I've always said my students are my biggest teachers. When you go into a classroom, you know, you have all this knowledge about the instructional materials. Then, you have to kind of take two steps back and realize you have to pay attention to what they want. So, you listen and you tailor your instruction.
Learn about five popular ESL teaching methods every teacher should know.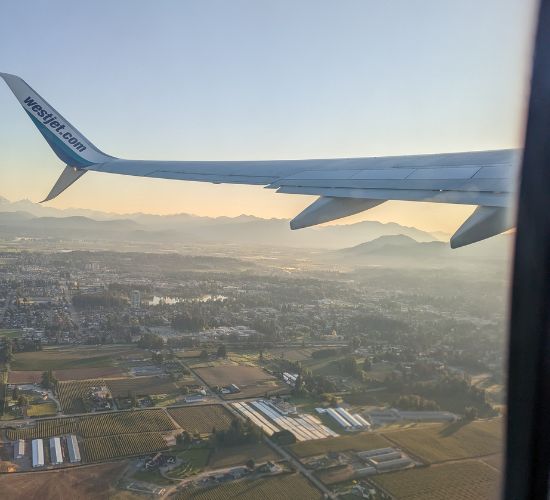 Aside from the Literacy and Basic Skills program, where have you taught English?
When I was in the US, I had to do a practicum as part of my master's program. There was a program on curriculum instruction and assessment, and for that particular class, you were required to do a 40-hour practicum for the semester. There were different components and topics that we had in the master's program, which required us to actually work in schools and work with the teachers. And I had amazing teachers, some of whom had almost 20 years of experience working in schools. With the techniques they would use and their lesson plans, it was wonderful working with them.
Once I graduated, I had the opportunity to work with an after-school program in Philadelphia. I accepted and worked there for some time.
In Canada, I also worked for a nonprofit organization that was funded by the government, which had a program teaching English to adult learners. The speaking and listening components focused on phonological awareness and letter-sound association, and reading and writing components were also taught.
Looking for tips to teach pronunciation? Learn about teaching suprasegmentals in the ESL classroom.
What are some of your strategies for teaching adult students?
First, you have to look at your students and speak with them. You have to make sure the first thing you do is make them feel comfortable and create an environment where they feel at ease. Once you know that the students enjoy coming, they look forward to learning, and that's half the battle won. But that also takes time.
I would also sit down with some of the students who came in before class. If the class started at, let's say, 9 o'clock, I'd be in the classroom by about 8:40. They enjoyed sharing stories about their families or about their experiences. So, making time for your students and helping them understand class concepts sometimes takes time. It takes effort, but investing that time in your students is the priority.
Finally, I think the most important thing is that you have to enjoy teaching because if you don't, it's going to come across to the students right away that you're not interested in doing it and it's just a job for you. Teaching isn't a job that's going to make you a millionaire. You have to have passion for what you do, and then give it 100 percent. It will work out. It takes time. It doesn't happen overnight, but if you are passionate about the work and helping people, it's worth it.
Need more tips for building rapport with ESL students? Read about eight strategies for fostering good relationships with your students.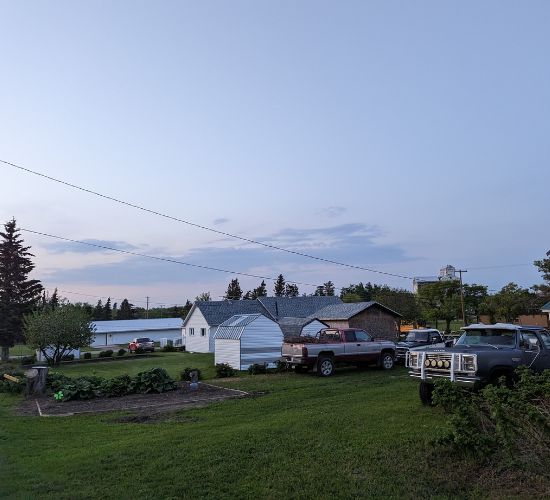 Do you have a teaching philosophy?
I always believe my students are my biggest teachers. Sometimes, no matter how much planning you do, lessons fall apart because they're just not in the right frame of mind. So, be prepared to make changes and be adaptable.
If they're not interested in learning something, that's fine; we can also talk about ourselves – talking also is part of learning to communicate in a new language. Especially as newcomers, students very often don't have the opportunity to share some of the experiences and challenges they have had. So, make that your class. Go with the flow and think on your feet. At the end of the day, you just want the students to learn. Reading, speaking, and conversation – all of them are components of English language learning.
Learn 10 tips for teaching conversational English like a pro.
What are some of the unforgettable moments you've had as a teacher?
It's difficult to pinpoint a single one, but when students have shared with me that they were able to help their children read their homework, that's been wonderful. Not only are they coming to school and learning, but they're also learning enough to help their own children learn.
Also, in the program's center, some students in the evening classes would come together during holidays like Thanksgiving, and we celebrated with the students. During the Christmas holidays, with joy and enthusiasm, students would plan and cook and we would all come together. Those were memorable moments for me.
What do you do when you're not teaching?
Before I developed some joint issues, I absolutely loved dancing! I'm not saying I'm a good dancer, but I had a sense of rhythm. I can't do that now, but I go for walks because the place where I live has a lot of walking trails. I also like reading a lot – the libraries here are stacked with books. I love watching movies too.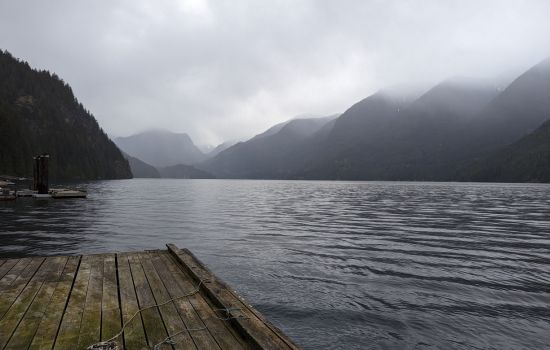 As I mentioned, I was teaching literacy skills to newcomers, and I thought having a degree in TESOL would really be helpful. Then, when I resigned from the place where I was working and I had some free time, I thought that if I could get better qualified, teaching English as a foreign language would be one more qualification that would tremendously help me to get more jobs. Also, many English teaching jobs require you to be TEFL/TESOL certified.
Find out how to use digital badges to get a TEFL/TESOL job.
How was your experience in this course?
The program worked well because it was online and gave me a flexible schedule. It was so nice to know that I had a three-month window to complete the course. That was plenty of time, but also set a deadline for me to complete it. You know you have to get done in that time frame, so you finish it. So, it motivated me to do the work.
I also want to mention that the tutors are amazing. They do a fantastic job in the way they take the time and effort to answer questions and give feedback. So, a big thank you to them! I also loved the feedback! I always looked forward to the feedback from my tutor because it was so valuable. It taught me what I needed to change or how I could do things differently.
Looking for tips on giving feedback to your students? Read about mastering the art of feedback for ESL students.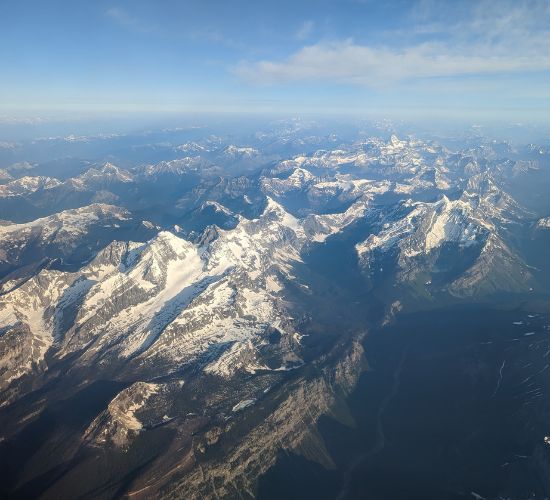 What were your major takeaways from this course?
Even though I had been teaching for such a long time, I learned through the program that there were so many aspects of how to teach English to non-native English speakers, like breaking down all the concepts into small parts. I also learned a lot from assignments in which I had to read a story and prepare a lesson plan based on the reading. Everything I learned through the course was very helpful.
I also can't stress enough the importance of the assignments we were given and how much effort the tutors took to grade them and provide feedback. That feedback let me know if I was on the right track.
As you're looking to focus on TEFL, where would you like to work next?
I'm keeping an open mind, but I'll see whether I'll get a job in the city where I am or somewhere further away. But I'd like to teach in Canada. I haven't explored teaching English online yet; I still like that face-to-face interaction with my students. So, I'm giving myself some time and if not, I'll look into online English teaching opportunities.