Evgenii, From Russia, on Teaching in Kuwait and Starting His Own TEFL Business
By Bridge
May 4, 2020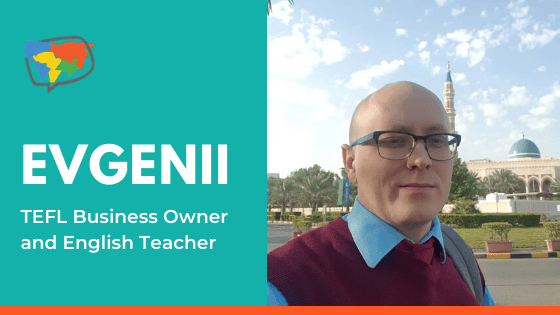 Evgenii is an IDELTOnline grad, elementary school teacher, online teacher, and business owner, currently living in Kuwait. He began his TEFL/TESOL career in his home country, Russia, but eventually decided to broaden his horizons to teach abroad, getting his start teaching in Thailand. Alongside teaching, he has also developed his own online language school through mobile messaging, called ChatEDU. He shares his interesting career path.
Could you start by telling us a bit about yourself?
My name is Evgenii. I am 36 years old and a non-native English teacher.  I was born in the Russian Far East on the border with China. Currently, I am an elementary ELL teacher at a top-tier international school in Kuwait. Prior to that, I taught in Bangkok, Thailand at British Curriculum, American Curriculum, and International Baccalaureate Schools. Before relocating to Thailand, I taught EFL in Russia.
After teaching in your home country of Russia, what inspired you to teach abroad?
Teachers in Russia at state schools have been underpaid for quite a long time. I thought their lives would change for the better. Also, when I was a kid, I always dreamt of traveling. I realized at some point that it was time I started traveling. It's just that I do have a traveler's or nomad's soul and spirit. Teaching in Thailand was good; the country is indescribably beautiful, but I didn't like the idea of being paid less because I was a non-native English teacher. A top-tier international school in Kuwait offered me the same salary and package as qualified native English teachers always get offered. I dreamt of teaching in Japan but I found myself in Thailand and now Kuwait.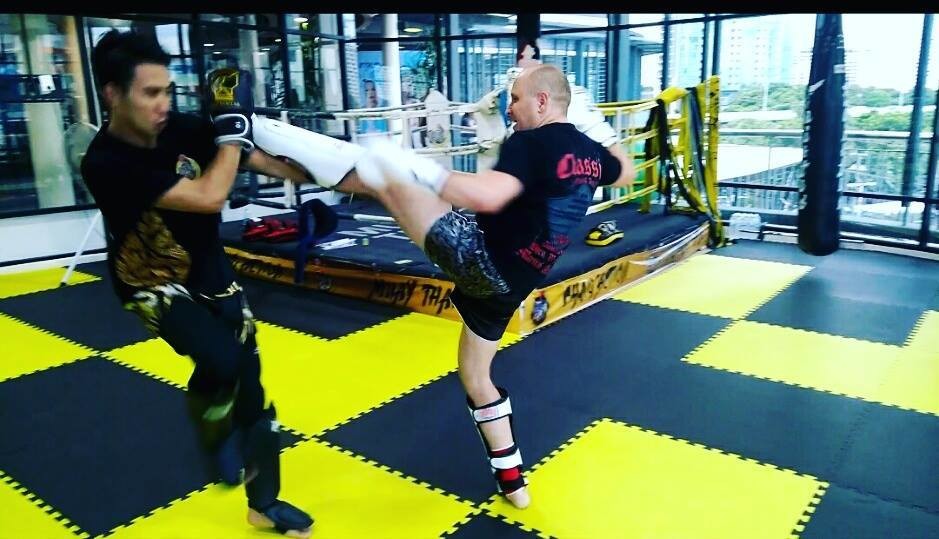 What is your current teaching job? What would a typical day look like?
I am teaching at a top-tier international school in Kuwait. It is the American Curriculum school, a WIDA school, (which stands for World-class Instructional Design and Assessment).
My typical day starts quite early. For the last 3 months, because I was doing my IDELTOnline course, I would wake up at 2:30 a.m. to work on it. But as a rule, I wake up around, 3 or 4 a.m., have my early snacks, and get ready for this new school day. We have to be at school at 6:45 a.m. So, when I wake up early, I want to make sure that I am not late, watch something useful in terms of teaching, learn something new regarding my job. I always ensure that I keep up with the world. Our school working hours are until 3:30 p.m. and then I do my extra classes: I teach students online from all over the world.
You own a business called ChatEDU. Tell us more about that.
I have been running my successful business for over 3 years now. I have two websites: www.chatedu.ru and www.chatedu.net. We are partnering with many different educational organizations from Great Britain, the USA, and Russia. Now I am starting to do partnerships with some universities in Russia and am willing to see any opportunities to start partnering with other universities in different parts of the world.
I am teaching English and Russian through mobile messengers and have been doing this since 2015. Computer Assisted and Language Learning and Mobile Assisted Language Learning have been trendy for quite a while. I am creating an Uber for teaching languages. My websites are being upgraded now. Then, I will launch mobile applications.
I am also doing a lot of charity. I have been running my own Facebook group for over 6 years (6,800 members). We are helping all Russian-speaking people from ex-USSR countries who find themselves in trouble in Thailand. A non-native English teacher is able to find a decent highly-paid ESL job with all the benefits.
Why did you choose to take Bridge's IDELTOnline course?
The reason why I took the IDELT is because I am willing to challenge myself, grow professionally, and become recognized and appreciated as a non-native English teacher. I am doing a partnership with Bridge now because I want to help people choose decent TEFL courses over trash. There are many TEFL companies out there that aren't worthy of dealing with because they are unreliable or their reputation is shabby. Bridge is a reliable TEFL company who I fully trust and like. The courses provided by Bridge are informative and the instructors are real experts in their field; they know what they are doing and how to best deliver the course! I love their courses! I got some missing pieces of the puzzle that I needed. For example, I lacked in the theory; I needed to refresh my knowledge in terms of teaching languages.
Did you earn your digital badge for your IDELTOnline Course, and if so, do you use it anywhere?
I did earn my digital badge and I would like to say thanks to the Bridge team for that. I do display it on my Facebook page and LinkedIn.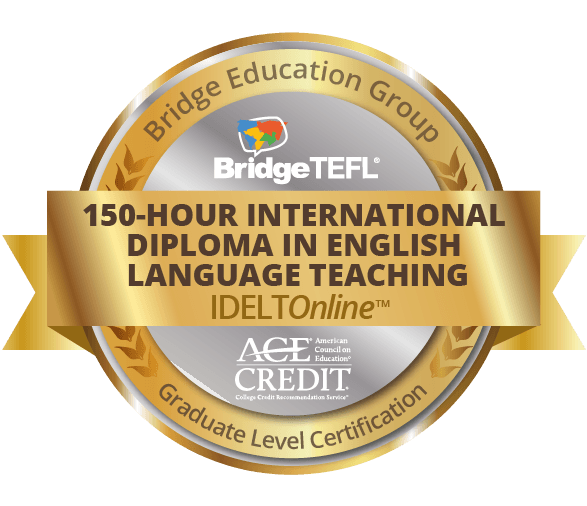 What motivated you to start your own business?
I have always been a self-motivated person, ambitious and single-minded in pursuit of my dream. When living in Bangkok, I felt annoyed by the traffic jams and started thinking of my own business that would be online-related. Now it's been 6 years that I am working on it.
Is the IDELTOnline course right for you? Browse TEFL online certification options to find out which course you should take.