Graham, From England, Teaching Business English in Colombia
By Jennifer Maguire
September 4, 2023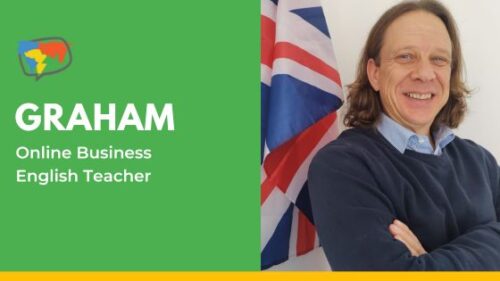 Leveraging his experience in the tourism industry, Graham Sadler teaches Business English to professionals with Bridge's corporate language program. Originally from England, he recently moved to Colombia where he has taught in a school, a language institute, privately, and now with BridgeEnglish. After years of travel as a tour leader in South America, the Middle East, and North Africa, Graham enjoys talking to students about different cultures and sharing anecdotes about his travel experiences.
How long have you been teaching English and what inspired you to become a language teacher?
I have been teaching English for over four years now and I was inspired to become a language teacher after helping my Colombian wife with her English and seeing her gain more knowledge and confidence in her ability to communicate effectively. I would like to make a positive impact on many more lives.
Interested in a career in TEFL? Bridge's 120-hour Master TEFL certificate provides the training and qualifications needed for EFL/ESL teaching jobs worldwide.
How did you prepare for a career teaching English?
I am from England and I have spent most of my professional life working in the tourism industry. I have a bachelor's degree in International Hospitality and Tourism Management and have worked in various hotels, restaurants, and holiday resorts, and as a tour leader in South America, the Middle East, and North Africa.
In 2018, I earned my CELTA and taught English voluntarily while working as a customer service representative for a multinational company. I am also completing Bridge's 60-hour Specialized Certificate Teaching Business English
I recently moved to Bogota, Colombia and since arriving here I have taught English in a school, a language institute, and one-to-one with working professionals. Now I am working online teaching Business English with Bridge.
Learn about the essentials of teaching Business English online and in person.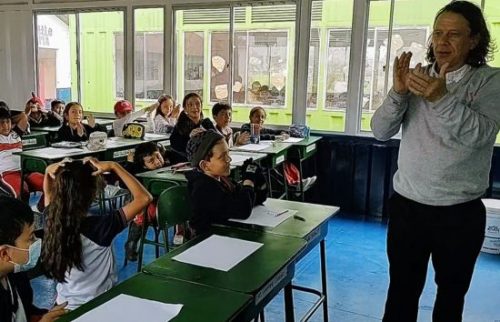 You enjoy talking about different cultures. How do you incorporate that into your language lessons?
I sometimes talk about what it is like being English and growing up in England, sharing stories from my school life and my working life. I try to open up students' minds about the stereotypes they might have about England, and I talk about lifestyle, music, food, film, literature, traditions, and customs in England. I like to talk to my students, comparing and contrasting our different cultures and backgrounds. Sometimes I use anecdotes about my time living abroad which incorporate the cultures I encountered, describing how they differ from England.
Interested in new approaches and activities for your global English students? Explore Bridge's 20-hour Micro-credential Certificate in Teaching English as a Global Language.
You've taught a variety of students. How do you adapt your teaching style to meet the needs of different students?
To meet the needs of my students, I adapt the lessons to incorporate the student's interests and work environment. Since my students are working professionals, I use language the student actually needs for their work or business that will enhance their understanding. For example, I use a direct style if I want to concentrate on their target language, relying on authentic speech, rather than grammar.
I also like to get to know students' personalities and what they enjoy so I can incorporate that into lessons. Some students respond better to visual instruction, so I'll also use pictures, posters, or charts.
Find out how to tailor instruction to meet the needs of your students in Debunking the Methodology Myth: Effective Business English Learning Practices.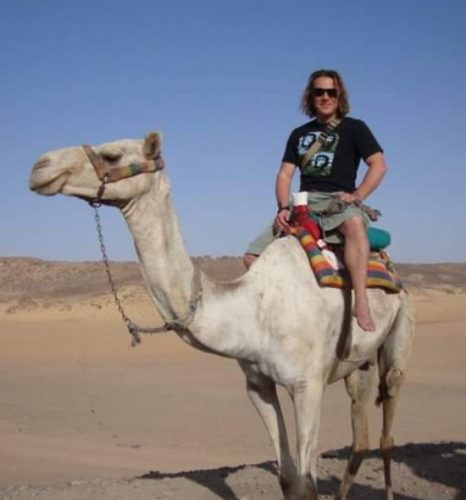 What do you believe are the key skills students should focus on when learning Business English?
The key skills to focus on in business English are listening, speaking, reading, and writing. Listening is important for meetings and presentations, as students will have to listen to multiple people and presentations may be proposals, analyses, or informational-based. Speaking with improved pronunciation and a reduced accent will give students more confidence, especially with presentations, talking with co-workers, or even discussions with the boss.
With regard to reading and writing emails and business letters, it is important to understand formal vocabulary and become familiar with layouts and formats, recognizing how they differ from personal emails or letters.
Learn how to prepare your Business English students for career success and employability with 21st-century skills.
Do you incorporate real-world business scenarios or industry-specific vocabulary into your lessons?
I have incorporated business scenarios through role-play activities in which students practice for job interviews, phone conversations, and booking a hotel. I have also used digital whiteboards and PowerPoint slides for presentations and activities to teach students reading and writing skills related to spreadsheets, charts, and emails. I also teach job-specific vocabulary through role-play, videos, and worksheets.
Learn about some of the best digital tools for teaching English online.
What do you like about working with Bridge?
I think Bridge is committed to ensuring the very best service for their students by using the latest technology and materials, and by investing in the continual professional development of their multicultural teachers.