The Essentials of Teaching Business English Online and In Person
By Camille Turner
June 24, 2023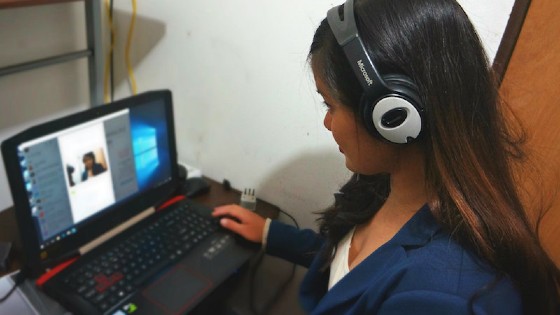 Teaching Business English is an ESL niche that focuses on business terminology and related topics as well as corporate culture. It is sometimes taught onsite to employees of large companies, but you can also teach private English classes or teach Business English online. Here, we'll delve into the basics of teaching Business English, including where it's taught, what activities to use in these types of classes, and some general tips to make your experience a positive one.
Raise your level of professionalism – and your students' – with Specialized Certification in Teaching Business English.
What does it mean to teach Business English?
Teaching Business English is quite different from teaching other types of ESL classes. Here are some of the main differences.
Want a quick summary of what teaching Business English is all about? The following infographic, from Bridge's Specialized Certification in Teaching Business English course, provides a breakdown for you:
The students and their goals
For starters, your students will always be adults. In fact, sometimes Business English is used as a term to simply refer to teaching adults rather than businesspeople, specifically. As you can imagine, teaching English to adults vs. kids is quite different. Your adult students will typically have different motivations in a Business English class than in other classes. They usually have a specific, career-oriented goal in mind and, generally, the company where they work will be paying for their classes. This means that students will be highly motivated to succeed in a shorter amount of time.
Cristina, a Bridge grad and experienced Business English teacher in Buenos Aires, says, "I have never taught children. I'm not the type of teacher for a school class setting; I feel much more comfortable with adults who have clear and specific needs regarding their language learning. I like to have a leveled relationship with my students, and watching them enjoy our classes is a great incentive for me. Moreover, adults appreciate the help I can give them and are very grateful."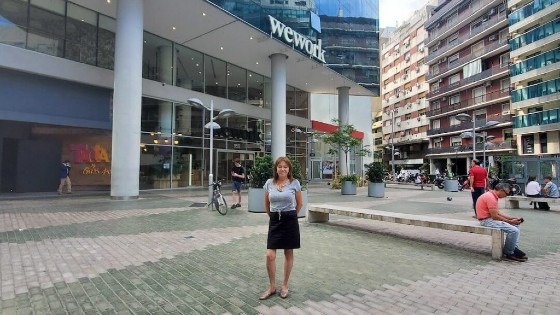 The stakeholders in students' learning
Companies will often pay for Business English classes to help an employee gain a promotion, begin a new position that deals with international travel or communication, or better assist international customers or clients. As key ESL stakeholders in the success of their students, company managers may expect you to report to them every so often to check in and update them on the students' progress. Business English classes are oftentimes more costly than regular English courses, too, which means that these stakeholders will be eager to see real, documented results. This is the case for both in-person and online Business English classes.
The classroom (Hint: not always a school!)
Apart from the stakeholder and student profile, Business English classes can differ from others in regard to location. If you teach in person, it's typical to meet Business English students onsite where they work. This means you could be working in a large corporate building, a conference room, or other meeting space. As such, you'll want to dress even more professionally than you would when teaching a regular English class at a language institute, and you'll need to be prepared with materials and be flexible.
Even if you're teaching English online, your students may still be located in their offices. You might teach each of them at their own desks, or they may be gathered together in a conference room. Whether teaching online or in person, it's important to dress professionally.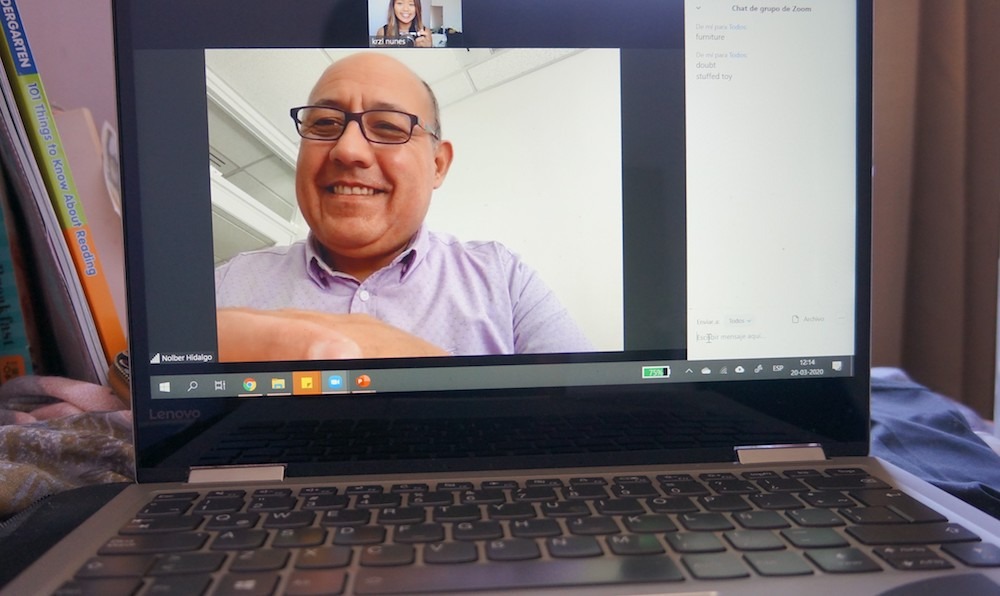 The content you'll teach
Finally, it's no surprise that the content you'll teach will generally be related to the business world. This could encompass how to speak with clients, marketing vocabulary, phone etiquette, building relationships with colleagues, or giving formal presentations. While most of these topics are applicable to any company, be sure to speak with the company stakeholders to find out exactly what they expect you to teach so you can deliver the best results.
Download a free eBook: Teaching English to Adults.
How can I become a Business English teacher?
Before applying to online and in-person Business English teaching jobs, make sure that you get TEFL certified, as pretty much all positions in this niche will require you to have a professional TEFL/TESOL certificate of at least 120 hours.
Once you finish your initial TEFL course online, it's even better if you can also earn Specialized Certification in Teaching Business English, as this can be a competitive field and you can earn more if you have specialized training. This 60-hour certification covers everything from conducting needs analyses and considering stakeholder expectations to teaching English as a global language and using authentic materials.
Among other features, the Specialized Certification in Teaching Business English course includes:
Interactive exercises and practice activities
Teaching demos
Downloadable resources like infographics
Tutor and peer feedback via discussion boards
Here's a sample video from the Bridge Specialized Certification in Teaching Business English course that demonstrates how to encourage student interaction:
Upon completion of the course, you'll get:
Specialized training will help you set yourself apart from other teachers, qualify for more jobs, attract more students as a teacherpreneur, earn more money, feel confident in the Business English classroom, and better assist your students in meeting their professional language goals.
Learn more about Specialized Certification in Teaching Business English.
Where is it common to teach Business English?
Teaching Business English overseas
Business English is taught all around the world wherever adults have the desire to learn it. For example, Niels, a teacher from Peru, teaches technical English and specializes in the petroleum industry. While it is quite common to teach adult professionals in Latin America, demand for Business English teachers also exists in Asia and Europe. Regardless of the region, oftentimes, bigger companies with international clients can be found in larger cities. Therefore, you will see more positions advertised for Business English teachers in places like Beijing, China or São Paulo, Brazil than in smaller towns.
Teaching Business English online
There are many companies where it's possible to teach English online to adults. For example, BridgeEnglish provides tailored language learning programs to international companies of all sizes. From personalized private classes to small group training, corporations can choose the best fit for their employees' needs. BridgeEnglish teachers come from all over the globe and enjoy perks like flexible working hours and free access to ongoing certification and professional development. Learn more about joining BridgeEnglish's multicultural team by visiting the Bridge Job Board.
If you don't want to work with a company, you can also teach Business English online as a teacherpreneur. There's a specific TEFL/TESOL niche for private online teachers specializing in Business English. If you market yourself correctly, you can find plenty of interested individuals, as well as companies who want someone to teach their employees English. If being your own boss and setting your own rates interests you, then you can start by checking out this Succeeding as an English Teacherpreneur course. You can also read about other teachers, like Carla, in the U.S., who are starting out as teacherpreneurs.
How much can you make teaching Business English?
Like all English teaching positions, your salary depends on your qualifications, experience, whether you teach English online or in person, and other factors. Generally, you can make more as an ESL instructor if you specialize in a teaching niche, like Business English, since students and companies are usually willing to pay more for teachers who have highly-developed skills in the specific type of English they need to learn.
If you're looking for the average Business English teaching salary, however, ZipRecruiter indicates that the national U.S. average is around $53,000/year (i.e., just over $4,400/month or about $26/hour) while Glassdoor lists it as just over $55,000/year.
Keep in mind, too, that you can charge as much as you want when you're a teacherpreneur with your own business. Some U.S.-based teachers offer their services at a rate as high as $40 or more hourly. And, since Business English is in such high demand, finding your own private students is feasible.
Vesela, a freelance Business English teacher in Chile, says, "I was lucky enough to get most of my students through good old word of mouth. Friends or former students have been kind enough to recommend me. Flyers work as well! I found a student who contacted me after seeing a flyer I posted on the noticeboard in the building where I live in Santiago."
Remember that regardless of whether you teach with a company or on your own as a teacherpreneur, your salary greatly depends on where you live and the local cost of living.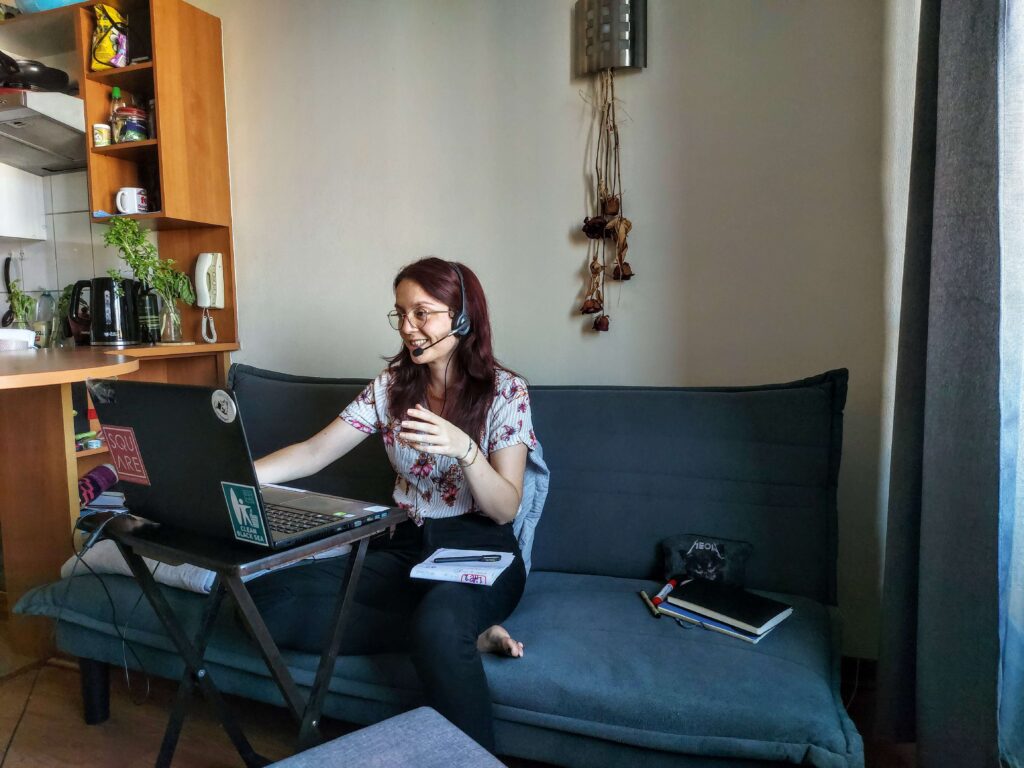 What are some general pointers for first-time Business English teachers?
Find out what your students and the stakeholders expect.
Just like with any class, you need to find out what outcomes your stakeholders want to achieve. This will not only help you know what material to cover and how to assess student progress, but it will allow you to manage your students' and investors' expectations from the very beginning, leading to an amicable and successful relationship between you and them.
Be professional without becoming boring.
While you should strive for professionalism and always keep in mind that your students come from a business environment, this doesn't mean that classes need to be boring. You may not pull out all the same stops, such as using puppets, that you would with other classes, but your adult students will still appreciate you keeping things lively with Business English games and other activities.
Try to bring in interesting resources, such as current business magazines, podcasts about industry topics, or videos of market news reports, in order to diversify your activities. If teaching online, you can easily screen share things like news articles and videos with your students.
Business English teacher Cristina notes, "When my students have a very strong level of English, I often try to teach them something other than just English. For example, I had a student whose English was very advanced, so instead of giving her a vocabulary or grammar lesson, I created a lesson around the artist Frida Kahlo and her life. Not only was she learning English, but she was learning about art and history!"
Learn how to use podcasts and videos in the ESL classroom with Bridge's Micro-credential courses.
Understand your students' lifestyles.
Unlike students in other ESL classes, Business English students are probably attending class just before or after work, and your hours may be either very early or late. Additionally, your students' busy lives may prompt them to cancel or change their class hours at the last minute due to work-related problems that arise. Be understanding and flexible if you can, and remember that the higher pay usually makes up for any scheduling issues.
Find out who should be receiving your progress reports.
From the beginning of the course, it's important to identify who will be able to answer any questions you may have and who would like to see your students' progress, and how often. Find out if you should be contacting your supervisor at your language institute or the students' supervisor for this. If your point of contact is the students' supervisor, you don't want to inundate him or her with too many reports, but you do want to keep them in the loop with progress updates. Agree upon a schedule of reporting.
What are some activities that work well with Business English students?
Practicing presentations
Almost any businessperson needs to be able to deliver presentations effectively. Go over the different terminology associated with reading graphs and charts and giving information effectively. Then, hand out actual chart samples and have students practice presenting them to the class. Or, they can create their own. If you're teaching online, email the samples ahead of time, so students can review them before class. Students can even screen share PowerPoints or spreadsheets in order to practice giving their own presentations.
Drafting emails
Have your students read several sample business emails and discuss the important components of them (such as the greeting, subject line, or sign-off). Then, provide your students with a scenario and have them draft emails to a boss, colleague, or client. This will expand their business vocabulary and improve their writing skills through an activity they can immediately apply to their careers. Online students can work on this either in class or before class and take turns reading their emails out loud.
Learn more about how to teach students to write business emails in this clip from a Bridge Expert Series webinar: Teaching Business English in the Ever-Changing 21st Century.
Doing mock phone conversations
Model good phone etiquette through a listening activity and discussion. Then, have students practice in pairs or take turns role-playing with you. You can provide them with scripts or have them create their own based on a scenario you provide. Scenarios could include phone calls between coworkers, an employee and their boss, a manager and someone they supervise, or a client and an employee. This activity works well for the virtual classroom as well. Students can take turns practicing a mock call with the teacher, or the teacher can have two students practice together in front of the rest of the class.
Learn more about teaching Business English and get ideas for your classes by visiting the BridgeEnglish blog.
Conducting job interviews
Whether teaching English online or in person, take turns interviewing students and asking about their job skills or other qualifications. You can also have students interview each other. If you're teaching in a physical classroom, you can put them into pairs to do this simultaneously, or if you're teaching online, you can pair them up but have them take turns interviewing each other in front of the other students.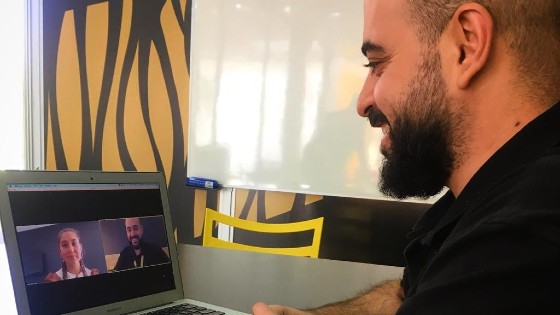 Practicing how to express opinions
A great way to get Business English students to practice expressing opinions is to open the class with a news article. Teachers can bring one in themselves or get students to bring in their own. Use the article to start a conversation, and get students to share their thoughts and opinions with the rest of the class. This activity works particularly well in an online classroom, as you can screen share the article and read it together.
Teaching Business English differs in many ways from other ESL teaching positions. Keeping stakeholders' and your students' goals in mind and incorporating relevant activities into your lessons can help you succeed in this rewarding EFL niche!