Meet Our Newest Bridge IDELTOnline™ Instructor, Katrina Schmidt
By Maggie Palmer
May 15, 2020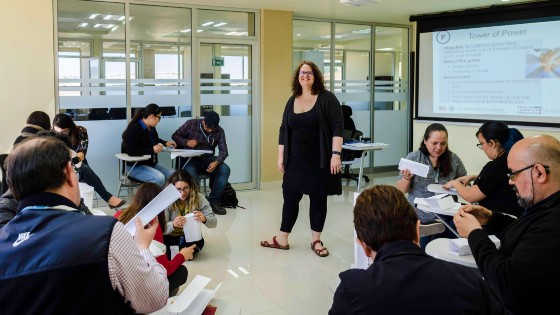 Katrina is a seasoned English teacher and teacher trainer with a Master's in TESOL who has taught in universities in the United States, Colombia, Mexico, and China.  She shares how her professional journey has led to her current position as an instructor for Bridge's graduate-level TEFL/TESOL course, the IDELTOnline™, and her inside advice for anyone considering taking the course. 
You got your start as a volunteer teacher in New Orleans during Hurricane Katrina. Tell us more about that. 
I had been volunteering during the hurricane and I wanted to continue to do volunteer work afterward. I was looking for a position to help with adult literacy, but then I came across positions to tutor adults in ESL and decided to give that a try. There was a large influx of Latinos in New Orleans who came to rebuild the city and there weren't many services for them. I volunteered for about a year and a half, both tutoring and teaching, until I got a position at a non-profit I was volunteering at and the rest is history! I later left that job to pursue my master's degree in TESOL. 
What made you decide to earn a Master's in TESOL?
I realized I liked teaching and I was good at it. Teaching is also rooted in my commitment to social justice. I knew that I would need to get a master's degree to be able to get the types of jobs I wanted, and I learned a lot in my degree program. However, I do wish I had gone abroad to teach for a while before getting my master's degree.  
Where did you teach English after earning your master's degree and how did you choose those locations?
I started teaching at the Intensive English Language Program at the University of New Orleans while getting my master's degree. I continued to work there after obtaining my degree. Later, I moved to Barranquilla, Colombia to work at a university for a couple of years until I moved to teach at another university in Bogotá.
When I moved to Colombia initially, I did a lot of research on teaching in Latin America. I already spoke Spanish (although not as good as I thought!), so I thought Latin America would be an easier transition for me. Colombia paid more than many other Latin American countries and I could also bring my cats there without a quarantine. I did a lot of research on universities and I found one that had good reviews for pay and helped foreigners get set up once they arrived.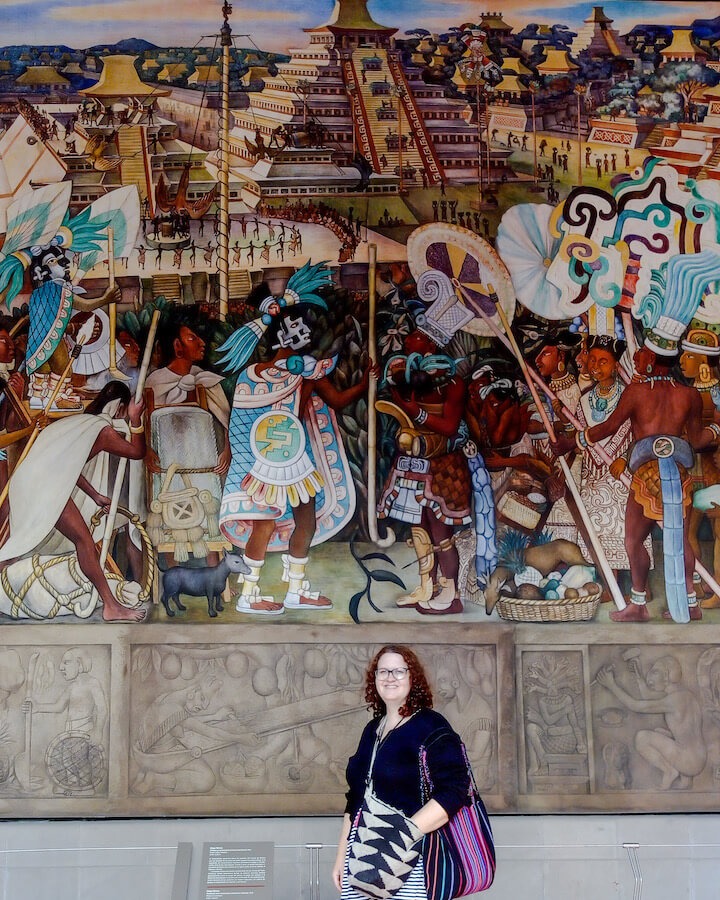 Tell us more about training teachers as an English Language Fellow in Mexico. What did you learn from the experience and the teachers?
I loved training English teachers in Mexico. My biggest lesson was that teachers in Mexico need activities that are low-prep, practical, and that they can easily implement in their classrooms. I worked with a range of teachers in Mexico from K-12 to university instructors as well as students majoring in Education who were doing their practicums. I worked with brand new teachers and language teachers who had been in the classroom for over thirty years. The most important thing I learned was to listen to their needs and try to create workshops that were interesting and useful for them.
Meet another English language fellow, Loren in Myanmar.
You've presented at language teaching conferences across the US and Latin America. What are your interests or areas of specialty in the ELT field?
Most of my presentations have been about using technology in the classroom, teacher professional development, and also practical activities teachers can use in their classes.
You teach the IDELTOnline, the most advanced online 
TEFL/TESOL
Bridge offers. What sets this course apart?
The IDELTOnline is a graduate-level training with university affiliation. It's been recommended for up to 9 undergraduate university credits, which you can transfer to an eligible university if you pursue further studies, or you can take the course as a pathway toward an MA TESOL with one of Bridge's university partners. As such, the IDELTOnline is an academic course that takes time and preparation to complete. The texts assigned are texts that students would read in a master's program. The projects are very practical in nature. They will be very useful when the students begin looking for jobs and teaching.
The course is also more interactive than other online TEFL/TESOL courses. When you enroll in the IDELTOnline, you become part of a cohort of international trainees who start on the same date and work through the course together, week by week. We communicate and share ideas with each other via the course discussion boards, and we also have live sessions throughout the course. During these live sessions (which are also recorded in case anyone can't attend), I lead a discussion of the content covered so far and trainees have the opportunity to ask questions or bring up topics with the group.
As a university teacher abroad and teacher trainer, what skills do you bring as an IDELTOnline instructor?
First, I think I can share my own experiences teaching English abroad with students who want to do the same. I also think some of the skills I have picked up along the way include a broader understanding of cultural learning, adaptability and intercultural communication, patience, and teaching skills for a myriad of different levels and contexts.
The IDELTOnline can be taken for graduate credit toward a Master's in TESOL. As someone who has earned this degree, for whom would you recommend this educational path?  
Getting my MA in TESOL has allowed me to have some incredible professional opportunities. It has allowed me to meet and work alongside intelligent and inspiring people, as well as live and travel to different countries. It also deepened my knowledge of the TEFL/TESOL profession, the latest research in language teaching, and has helped me become a much better teacher.
However, I don't think the MA in TESOL path is right for everyone. Before embarking on any master's program, a person should have a clear idea of what their professional goals are and if that particular master's program will get them there. If you would like to teach in universities around the world, further your understanding of TESOL as a K-12 teacher, or perhaps someday get a Ph.D. in a related field, an MA in TESOL could be a good decision. If you want to live abroad for a few years and teach English, an MA in TESOL is not necessary.
Want to learn more? Read this next: Is a Master's in TESOL Worth It?