Mathews, From Brazil, Shifted From Engineering to ESL Teaching
By Krzl Light Nuñes
June 15, 2021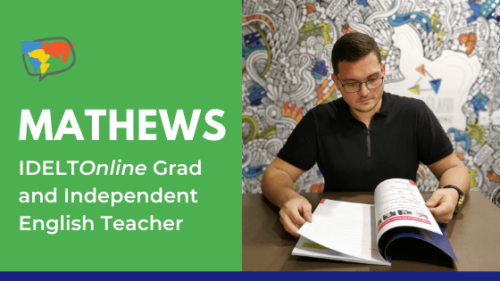 Diverting from the engineering field led IDELTOnline graduate Mathews Lins, from Brazil, back to his passion for teaching English. Now an independent online ESL teacher, he has obtained most of his students through social media. In our recent interview with Mathews, he details how he made the leap to freelancing and gives tips on how teachers can successfully grow their own online English teaching ventures.
Hi Mathews! Can you share a bit about yourself?
Hello! My name is Mathews Lins. I am 29 years old. I'm from Campos dos Goytacazes, Rio de Janeiro, in the southeast part of Brazil. It's not like what people imagine when they first think about Rio because it's in the state of Rio but not the capital city. Probably the image that you have in your mind right now is not the place I live because every time I say Rio de Janeiro people instantly think about beaches and think that it's sunny all the time. It's a bit different. It's a smaller city.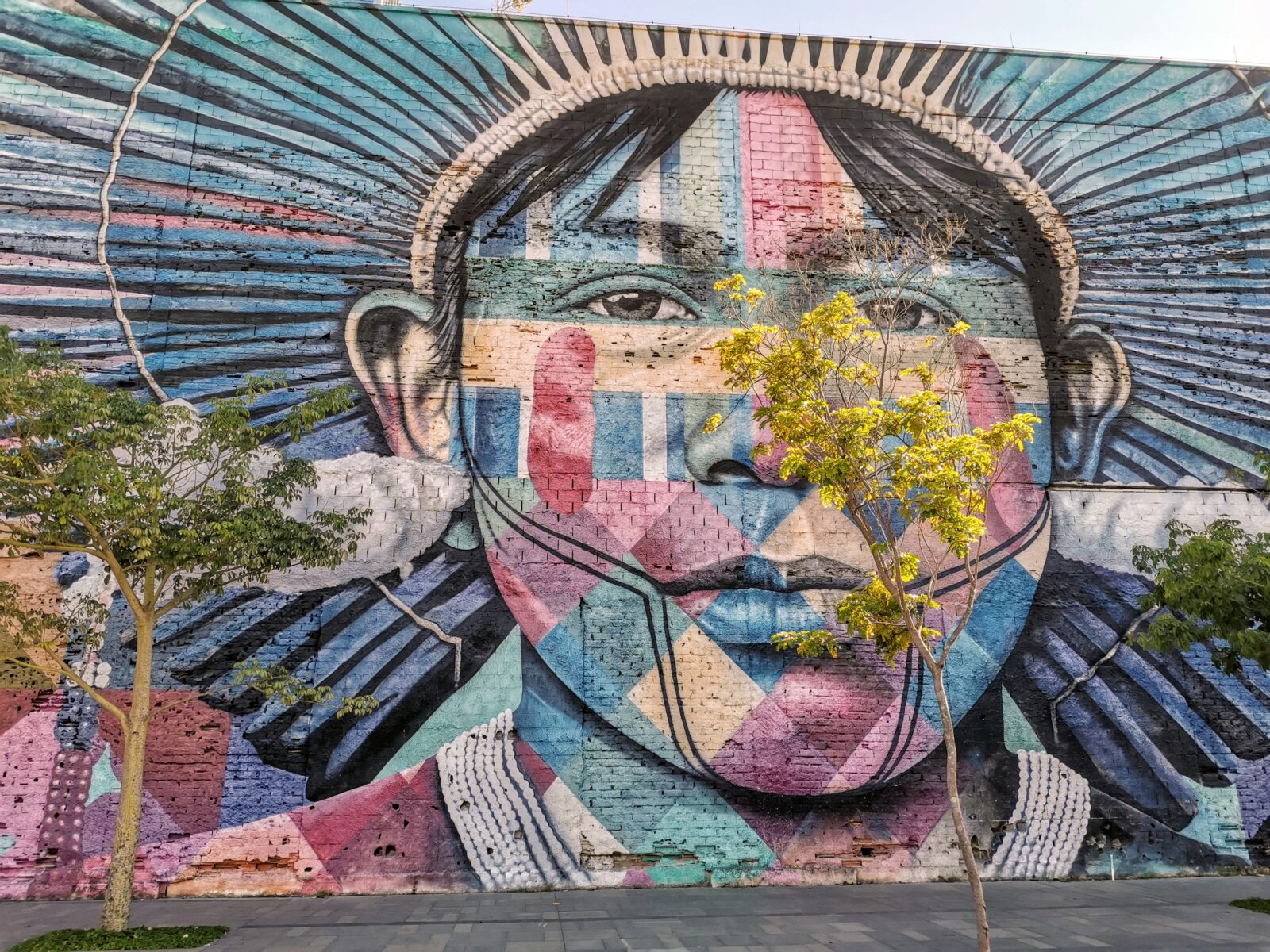 What inspired you to teach English?
What inspired me was transforming people's lives, because back then when I was 15 years old, I used to study English at school and it was easy for me to understand what I read and heard in English. Some of my classmates back then had a hard time during English classes, so I started by teaching them whatever we were studying at school. I think the spark appeared there — this spark of teaching people. I thought, "Well, maybe this is what I'm good at and maybe this is what I was meant to do."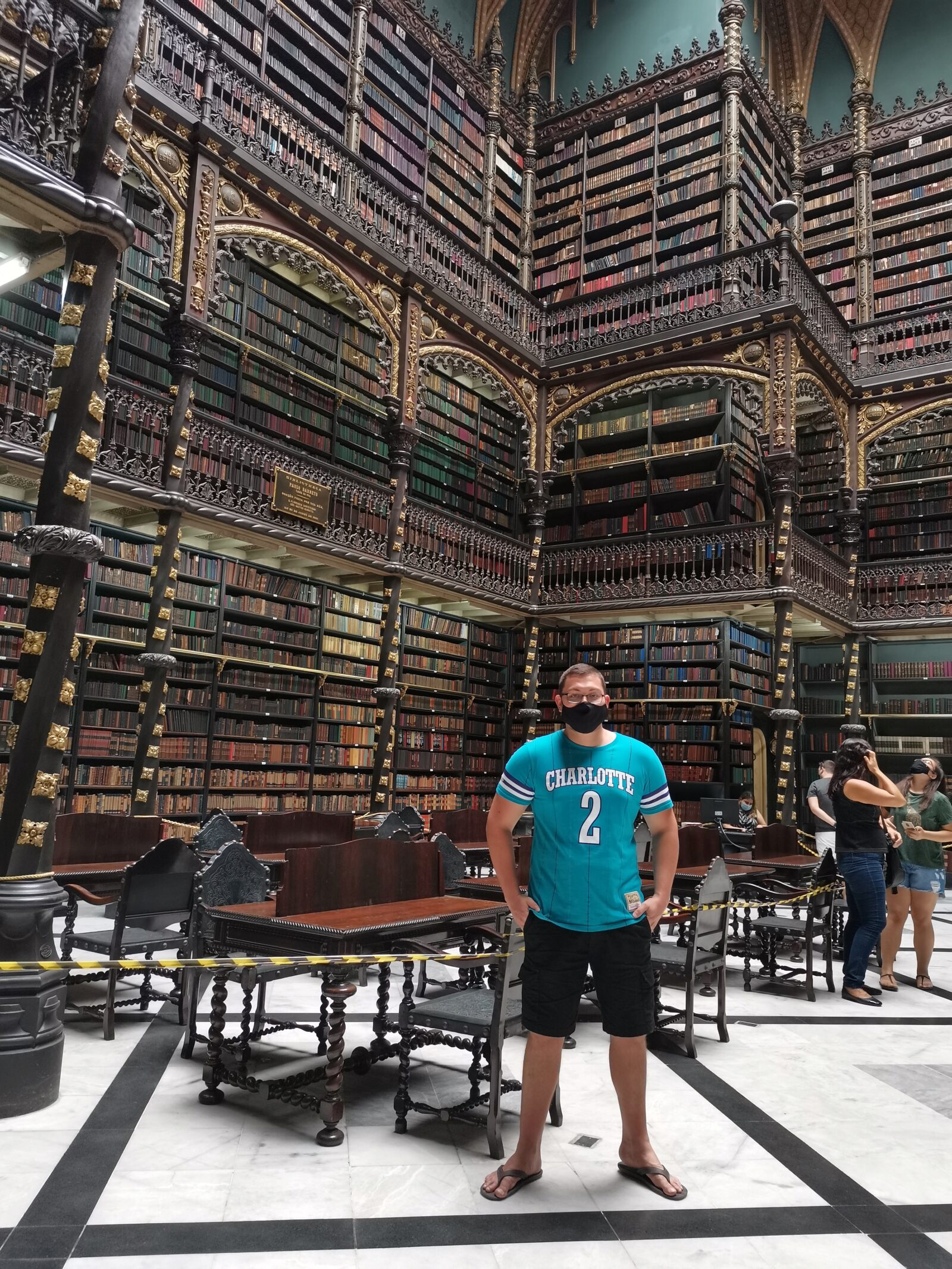 You initially studied to be an engineer. How did you shift to the English teaching field?
When I started college, I was kind of lost (I think we all have been in this moment in our lives), and I decided to study engineering. But something happened. I started studying engineering and at the same time, I was hired to teach English at a language course here. So, I did both; I studied engineering at university and taught English in a language course. I'd been doing this for quite a while and when I finished college, we were in the middle of a crisis here in Brazil, and it was not easy finding jobs in the engineering field. So, I decided to prioritize teaching English.
Even though I'd been teaching in this language course, I also had some private students, and I decided to prioritize those students. They told me, "I like the way that you teach. It's different from others." And then one student told me to start using social networks and teaching people this way, so, I did, and since then, I don't see myself doing anything different from teaching.
How did you grow your freelance ESL teaching business?
I decided to quit the language institute I was working for and start working for myself. When that happened, one of my students told me, "You have to open an Instagram account. You have to start posting videos or written posts because the way that you speak, the way that you teach things to people, is different."
When I was younger, I didn't have the chance to study at a language institute. So basically, I learned by myself most of my life. And then this student told me, "The way that you explain things makes it easy for me to learn by myself, too. This is an ability you have that you should tell more people about." I said, "Well, why not?"
In the beginning, I was quite shy to share things on Instagram because I'm a shy person. It was hard, but with time, I was getting better at developing my communication skills.
Trying to find more private online English students? Here are more tips.
How powerful is social media in growing your client base?
Very powerful. When you speak on social media, when you share content, when you create content within the world, you help so many people that the world gives you something back. Right now, all the students I have were found through those channels.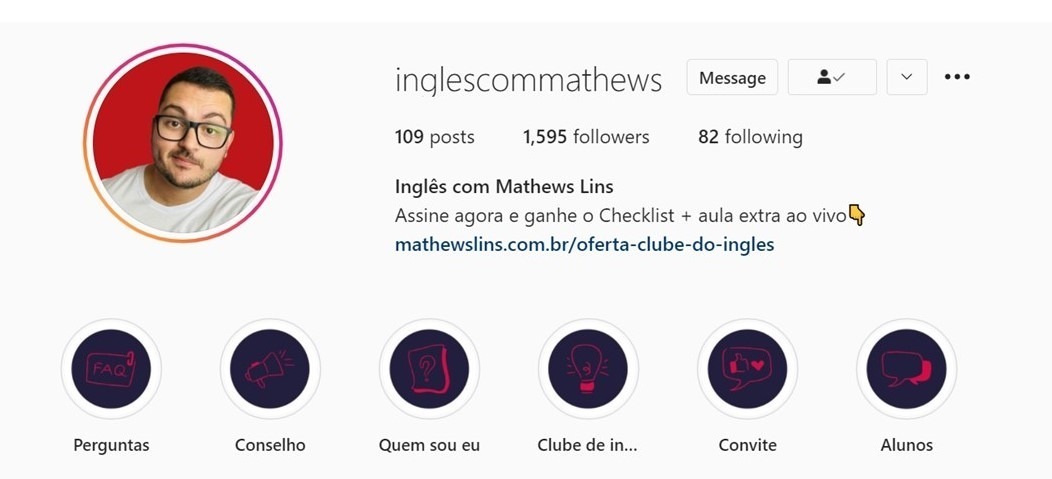 What's one of your tips for marketing yourself as a freelancer on social media?
The tip that I have is very simple. It's one sentence that everyone who wants to succeed in social media should have, which is to solve people's problems.
When you solve people's problems, you will definitely be retributed. I can tell by experience because this is what is happening right now. I do not randomly create content. I create content that people need. I think that different people will have different problems based on where they live and how much time they study. So, think about those problems, put yourself in the students' shoes, and imagine what you would like to be taught if you were a student. Put yourself in your students' shoes and make their lives easier.
It doesn't matter the format that you're going to do it: it could be a video, it could be a written social post, it could be a blog article. Whatever format you choose, solve people's problems. If you do this, you're going to succeed.
Learn more about using social media for marketing your own ESL business.
What do you like best about teaching in your home country?
The best thing about teaching here is that I know people very well and their difficulties. I know all the problems that people might have while learning English because I have been there. Our educational system, unfortunately, does not teach English nor make us proficient in English when we finish our studies. So, I think that the most amazing thing about teaching Brazilian people is that I know what they feel. I know exactly their pain and how to overcome those problems/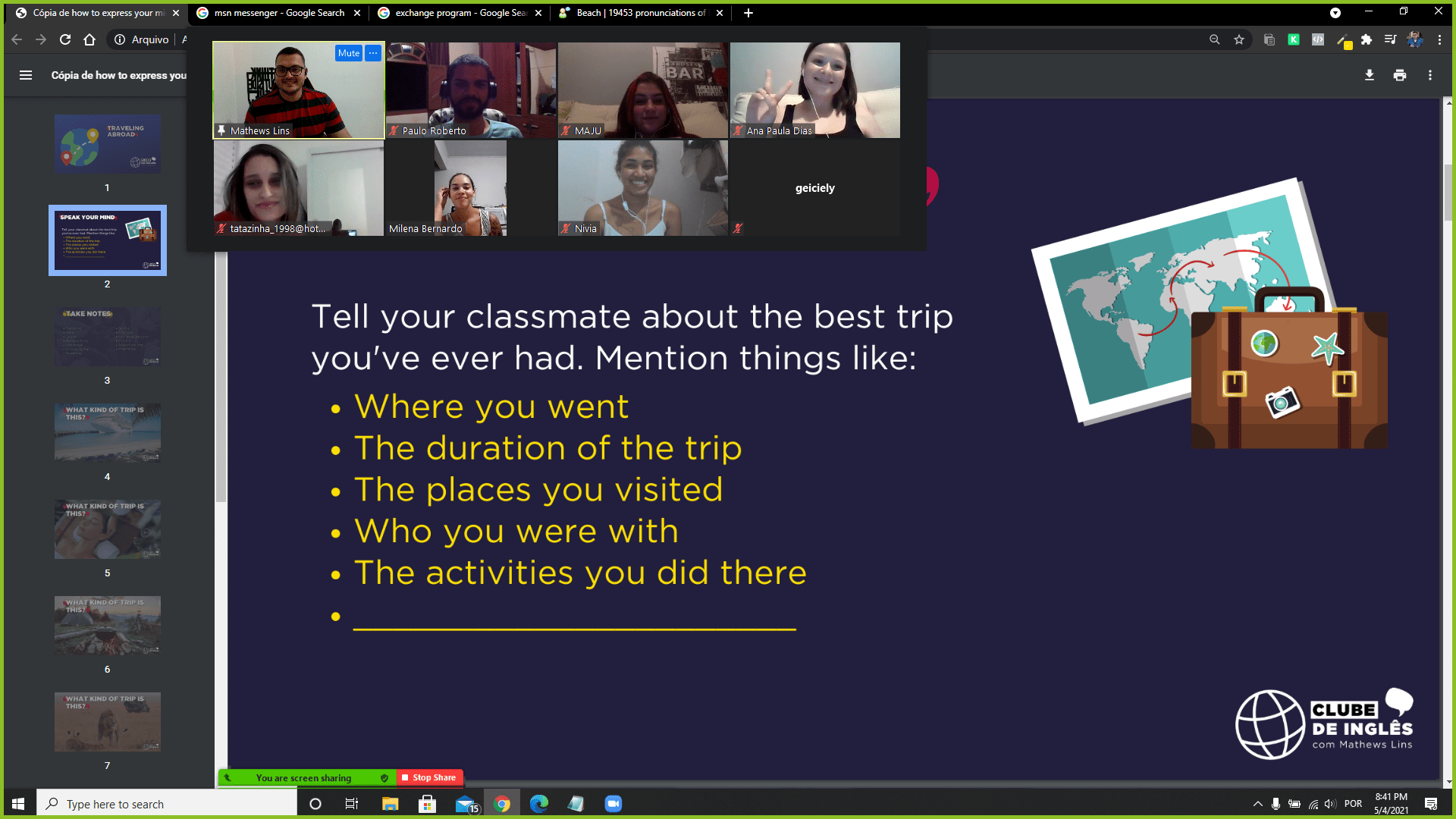 Can you share a memorable experience you've had as an English teacher?
Do you remember when I told you that I started explaining English when I was 15 years old? So, one of my classmates that I helped back then is my student nowadays because he's getting married and he's going to have a honeymoon. He came to me and said, "Can you teach me English again because I and my soon-to-be wife are going to spend some time in New York by the end of the year?" I said, "Yes." That was great because he was the person who first showed me how good it is teaching, and he came back to me after 14 years, so it's amazing.
One day, I was browsing YouTube and a person appeared showing me the advantages of teaching English abroad, and then I started looking for institutes that could give me this certification. And from all of the options that I could find on Google, Bridge was the best one because of the way that they presented all the advantages as well as the syllabus, and I decided to invest my time and money in it. I'm fully satisfied. Terry, my tutor, was amazing. She's a terrific person and I really enjoyed every single minute of it.
If you're new to teaching, you'll want to get initial training and qualification with a TEFL certificate. You can explore our online TEFL courses to get started!
What was your favorite part of the course?
My favorite part was definitely having the chance to deal with other teachers from all over the world, so I could learn a little bit from each of them. We are teachers, but as students, we are also teaching other people with our experience. Although it is fully online – we have never met personally — I've learned a lot from them.
How did this course help develop your teaching skills?
Basically, this course gave me a lot of different insights and something that was actually lacking, which was how to evaluate students and how to make them perceive that they are learning. This was something very important that I learned from this course, among other things.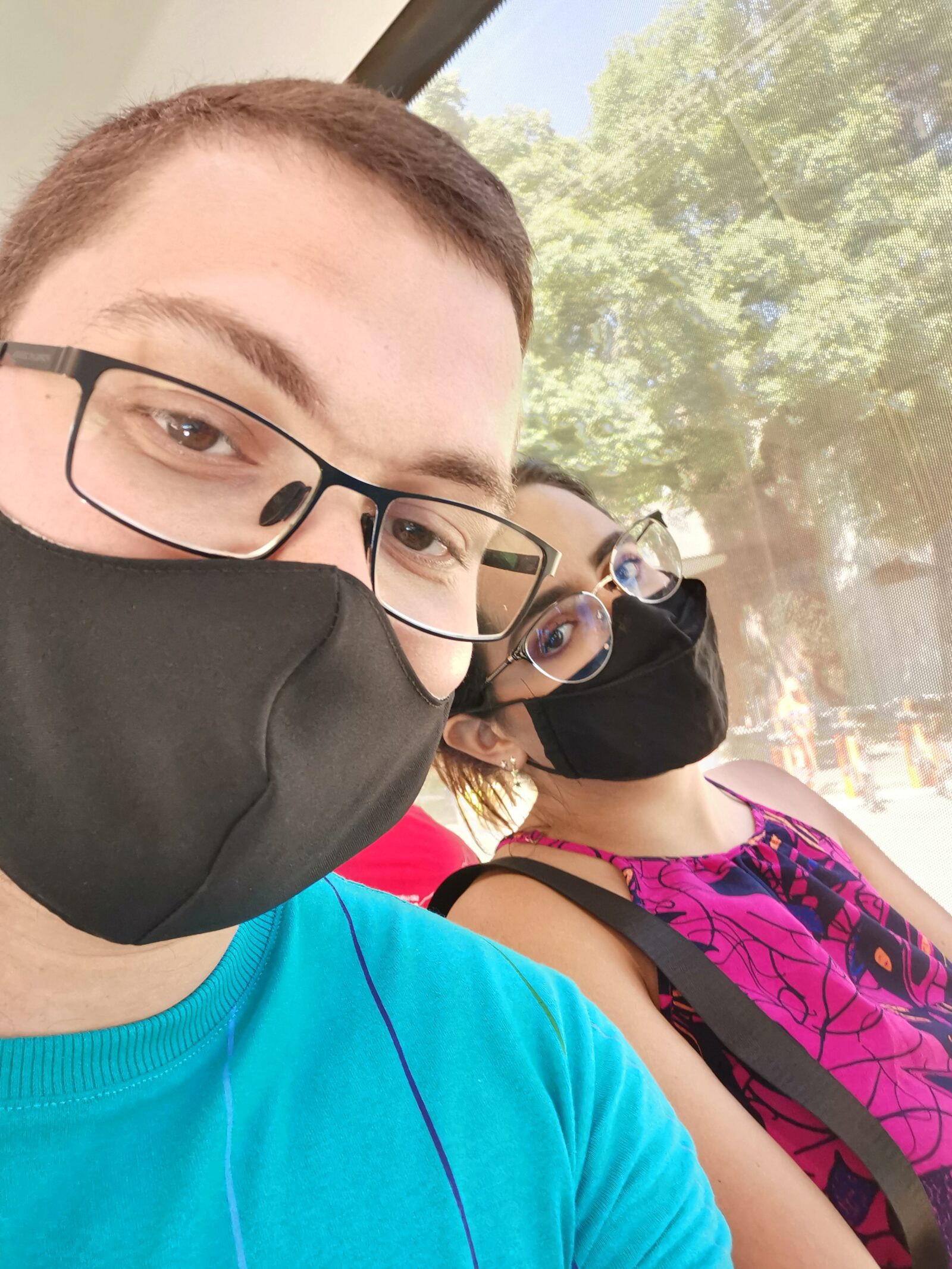 What's next for you?
My career plans and goals are to be the best teacher I can. I will develop myself and my skills. I will do everything that I can to be a better English teacher. If it includes taking a master's degree, I'll do it. If it includes getting more experienced by teaching in different countries or at different institutes, I'll do it. Right now, I'm engaged in doing whatever is necessary to become a better teacher.