Program Spotlight: Specialized Certificate in Teaching English Grammar
By Jennifer Collis
September 15, 2016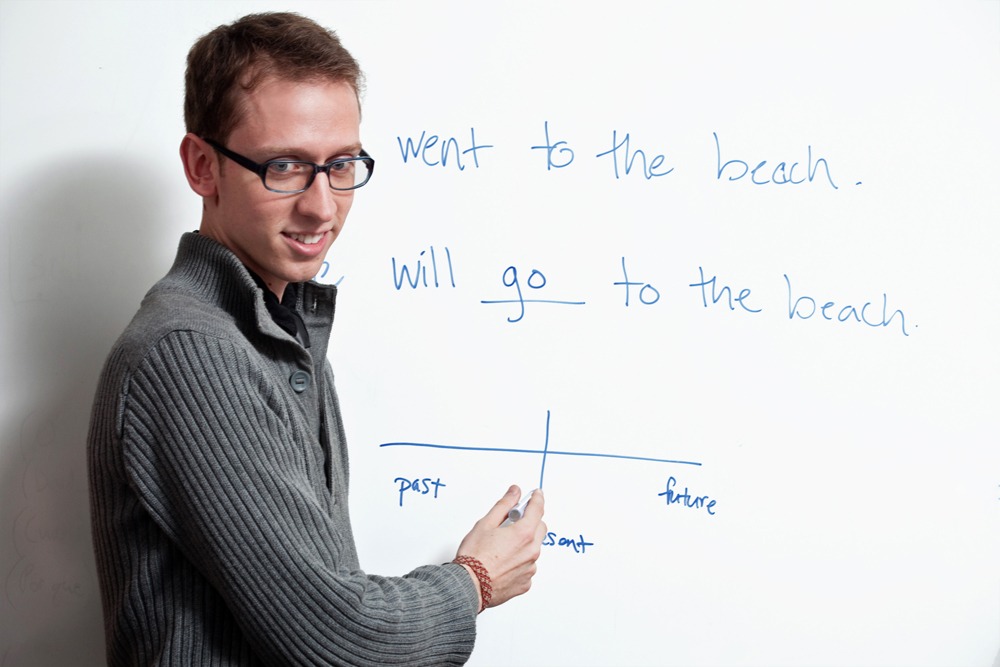 Program at a Glance:
Course:  40-hour Specialized Certificate in Teaching English Grammar (called "Grammar Advisor")
Format: 100% online
Features: comprehensive content, practice quizzes, videos, and "Ask the Grammar Advisor" feature
Duration: 1-year subscription
Requirements: No prerequisites required, although many students take this training during or after a general online TEFL course.
What is the Specialized Certificate in Teaching English Grammar ("Grammar Advisor")? 
Grammar Advisor is one of 6 specialized certificates offered by Bridge TEFL. This self-study, online course provides teachers with comprehensive training in all the various facets of English grammar and best practices for its instruction. You'll work through the different topics at your own pace, taking practice quizzes after each one to test your understanding. Short, animated videos featuring Miss Takes and The Grammar Pro, help further explain concepts. Earn the 40-hour certification by passing the final exam with a 70% or higher (the exam can be attempted up to 3 times).
Do I really need a grammar course if I'm a native English speaker? 
For those of us whose first language is English, the rules of grammar are not something we think about; we use them instinctively! However, when teaching English as a foreign language, you'll be called upon to have knowledge of, answer questions about and be able to clearly explain the rules of grammar on a daily basis! That includes topics like verb tenses, parts of speech, and sentence structure.
Can I take this course if I'm not a native English speaker?
Absolutely! As someone who studied and learned English as a second (or even third or fourth!) language, your understanding of English grammar is probably better than most native speakers! Yet when it comes to mastering English grammar, most everyone could benefit from a refresher course. Many teachers also find the "Ask the Grammar Advisor" feature particularly helpful well after they have completed the certification, and are teaching in their own classrooms, to tackle tricky questions that students can raise.
Why is Grammar Advisor a 1-year subscription? 
It won't take you a year to complete the course (more like a month), but we give you a full year's access, nonetheless. Why? Because Grammar Advisor is not just a TEFL certification course – it's also a reference tool. Think of it as a virtual grammar book you can access from anywhere. We designed this course to be used after completion, when you're teaching English at home or abroad. Just log into the online platform and look up any grammar terms or concepts you're unsure of by using the search feature. You can also submit grammar questions to an expert by using the "Ask the Grammar Advisor" feature (you'll get a response within 24 business hours).
Enroll in this course along with your TEFL certification, or to complement certification you already have, in order to master the essentials of teaching English grammar.