Teaching English in Argentina: The Inside Scoop with Lauren Davis
By Jennifer Collis
August 5, 2013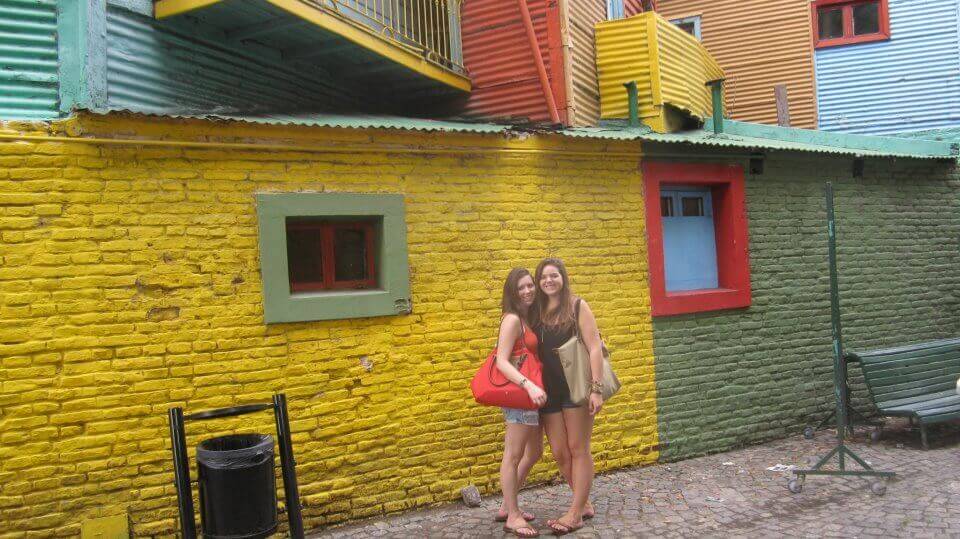 Lauren could be described as a typical EFL teacher in many ways, yet the route she took led her to places she might not have anticipated!  After she graduated college, she left Boulder, Colorado, to teach English abroad.  After completing a year-long teaching contract in Buenos Aires, Argentina, she moved to New Orleans for a while, and has now come full circle back to Colorado!  Read on to find out more about Lauren's experience abroad, and how she made it happen.
What made you want to teach English abroad, and why in Argentina? 
I chose to go abroad to put my degree in international affairs degree to use, while learning about another culture.  Argentina was actually my second choice location; Brazil was number one. However, after researching more about teaching Brazil, and realizing that six-month contracts are the norm there, I decided to choose Argentina so I could stay a full year.
Did you speak Spanish before you went? 
I studied French in college, not Spanish, so I was at the beginner level in Spanish before going to Argentina. I picked it up fast though, since in Argentina, unlike countries in Europe, most people don't speak English. So I was in a true Spanish immersion environment. That ended up being a major benefit in the end, because I would now say I'm at a conversational level in Spanish.
How did you choose your TEFL course?
Friends of mine went through another Bridge program (the Cambridge CELTA in Barcelona). They had a great experience and recommended Bridge to me.
What kind of job did you get after completing the IDELT certification course?
After taking the Bridge IDELT certification course in Buenos Aires, I got a job with an international advertising and marketing firm as their in-house English teacher. I worked about five hours a day, teaching staff of all English levels at the firm. This was kind of an unusual job to get in Argentina, since most people work for a language institute, or sometimes two different language institutes, and those institutes would contract you out to different companies.
Need a more flexible certification option? Browse online TEFL courses.
How did you find that TEFL job?
It's not hard to find a job teaching in Argentina! I had other offers, but ended up at the ad agency because one of the staff members at Bridge actually recommended me for the job.
What are you doing now?
I just got the job here at Bridge as the Admissions Coordinator, so I help people with all steps in the registration process for TEFL courses like the IDELT, or our Teach Abroad Internships and other programs.
Do you think you'll teach abroad again? Why or why not? 
Yes, I would like to someday, but maybe in a different environment, like teaching kids. I would be interested in somewhere like Vietnam, or another country in Asia.
Take the IDELT in Argentina yourself and have an international adventure! Learn more here.