TEFL Certification Courses: What to Expect?
By Scott Beckman
September 4, 2013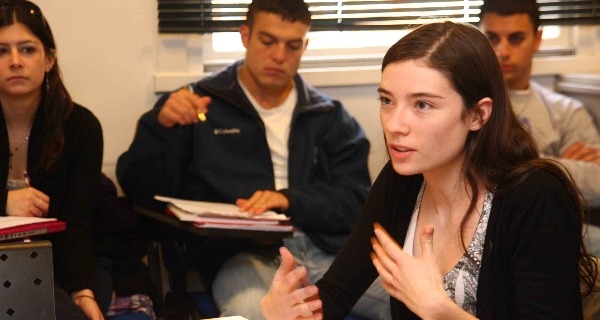 TEFL certification courses, whether online or in a classroom, seek to train students to be effective teachers, familiar with modern methodologies in ESL teaching and proficient in the necessary skills. But what are those skills? What is covered in a TEFL course really?
Each TEFL course's curriculum is different, so there are a variety of other subjects that are likely to be covered. The following list is not intended to be comprehensive, but it will give you a good idea of the interesting topics that you can expect to be covered in your TEFL certification course!
Some of the basic topics that you can expect to be covered in your TEFL course are:
The Role of the Teacher: What is an English teacher's objective, and what is the best way to go about achieving it? Should they lecture to their students or facilitate conversation? Should errors be corrected immediately or at the end of class? These questions and many more like them are answered in TEFL certification courses.
Classroom Management: Have you considered that the way desks are arranged in a classroom can affect learning? Or how challenging it must be for teachers to assess their students' levels when it comes to multi-faceted subjects like foreign language fluency? Learn more about how TEFL teachers manage their classrooms to increase their students' opportunities for success.
Lesson Planning: Like everything else in life, ESL classes go more smoothly when they're effectively and efficiently planned. But nothing in life always goes according to plan so TEFL teachers are also trained to think ahead about the obstacles their lesson plans may have to overcome and consider their own assumptions about their students, which may not always be accurate.
Teaching Strategies: Teaching a language is unique because of its multiple facets; TEFL teachers must construct lessons that improve speaking, writing, reading, and listening comprehension. The most effective strategies for teaching one facet of English are unlikely to have much bearing on teaching another so TEFL teachers must learn to think holistically about their approach and be able to adapt based on their students' specific needs and levels.
Pronunciation: Students from different linguistic backgrounds tend to face unique challenges when it comes to pronouncing English words. TEFL teachers are trained to anticipate these struggles and prepare activities to overcome them.
Testing: Ever an academic challenge, testing students for their level and progress can require significant consideration. Wording questions and answers, and presenting them in the most appropriate way, are key to tracking ESL students' progress over time.
No matter which TEFL course you choose, you'll be on the right track to learning everything you need to know to succeed in the TEFL classroom!