3 Insider Tips for Success as an Online Teacherpreneur
By Bryn Bonino
May 5, 2020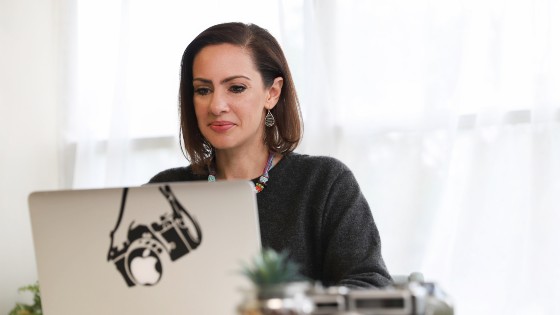 Guest author, Bryn Bonino, is a former teacher and EdTech trainer who currently works as a branding strategist, helping ambitious solopreneurs build the businesses they dream of and helping TEFL teachers find work in Rome. We asked her to share a few of the best tips she's learned over the years from her own experience as a teacherpreneur.
You may have already figured out that a lot of TEFL/TESOL teachers venture into business for themselves soon into their international teaching careers. Why is that? On one hand, teaching for a school may be comfortable because they set you up with students. They often give you teaching supplies. And there's a built-in community of teachers you can connect with. However, schools often don't pay well. And in many cases, they close for winter and summer break. This puts you in a difficult position. You feel like you deserve more pay because (1) you're good at your job, and (2) you need to pay the bills.
If you're new to teaching, you'll want to get initial training and qualification with a TEFL certificate. You can explore our online TEFL courses to get started!
Introducing the Teacherpreneur
When you work for yourself as a freelance teacher, on the other hand, you get to take all of the revenue for yourself. So, if your classes are $40 each, you get $40 (not $10). But you also have to find your own students who are willing to pay you. When you teach online, your market is broadened. But there are a number of challenges you may run into along the way.
In this article, I'll share 3 tips I've learned as an online English teacherpreneur. I'll also tell you how you can put these tips into action. This way you'll likely be more successful than I was in my early days.
Tip #1: Motivate Your Students to Connect and Communicate
Language learning is inherently social. The whole point of learning a language is to be able to communicate with more people. But if you teach online, there is a downgrade in human interaction. You're less likely to build a lasting relationship with your students. Your students are also less likely to build a relationship with each other. This may lessen the likelihood of your students becoming your fans and repeat customers. Therefore, it's important to motivate your students to connect and communicate.
How? Leverage Authentic Visual Communication
It's interesting how visual communication works. Studies have shown that even if you don't know a person, if you see enough photos of them, you feel like you do. To make students feel more connected to a community, you can create content that is visually rich with authentic photos of you and your other students. An example of this is Aprender Inglés Americano. Cody, the teacher, leverages videos and photos of himself which work to create a stronger connection with his online students. The reviews that his students leave on his website also have their photos, so you feel like you're part of a larger community.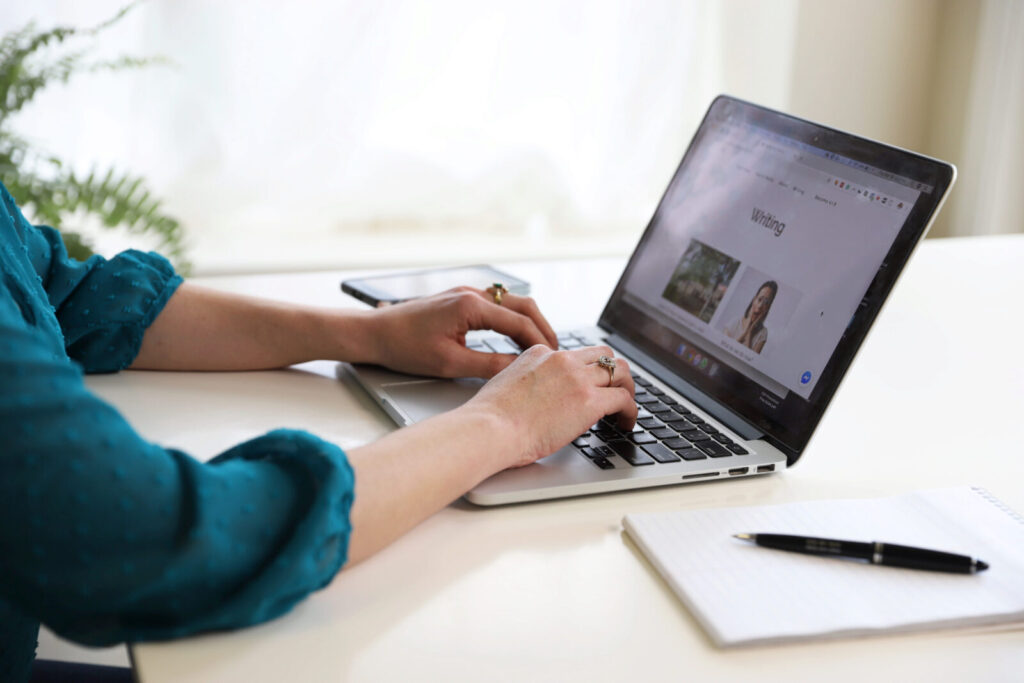 Tip #2: Plug Into a Teacher Community
I'll be honest, one of my favorite things about working at a school is happy hour on Thursday or Friday nights. When I taught English at a school in Rome, the Friday nights where we'd all go out for pizza, wine, and limoncello were unforgettable. As an online teacherpreneur, there is no inherent community to plug into but plugging into a community is a key to success as a teacherpreneur.
How? Make Your Own Community
Back in the day, this would have been a big deal. But the world is so interconnected these days. In order to build your own teacherpreneur community, I recommend that you leverage Facebook groups and LinkedIn networking. Doing those two things has helped me build a worldwide network of support and pivot my career. You may also want to search for possible connections on Twitter using popular hashtags such as #TEFLChat, #EngChat, and #EdTech.
Tip #3: Scale Your Business Without Working More Hours
It seems like the world over teachers are paid in love and not in cold hard cash. Unfortunately, you can't pay the rent in love. When running your online teacherpreneurship, you should be able to charge what you want for your teaching services. If you build your brand authority, you can scale your prices. Right? Well, yes, you can scale your prices, but there are only so many teaching hours in a day! This can make things a bit tricky. You've got to scale your business without working more hours.
How? Build Evergreen Products
You can create what marketers call "evergreen products" then sell them throughout the year. A common product is an online course that your students can go through asynchronously (meaning a course without live, real-time interaction with you, their teacher). If you go this route, go slow. Only build what you have proof that people will buy. To test ideas, you can sell a smaller version of your course on Udemy. For one example of this, check out Gabriel Burrafato's course. This helps him build up an interest list that he can later contact to sell other products. This also helps him build up a brand that makes him more recognizable.
Building an online English teacherprenuership is not easy. But with some guidance, you can be successful. In this article, I offered tips and strategies to build a profitable online business, including motivating students, plugging into a community, and scaling your profits. If you're strategic about how you build your products, services, and brand, you'll be able to make this work. Get your free TEFL teacherpreneur branding guide at https://teachenglishinrome.com/soar.
To learn more marketing and business skills to launch a successful online teaching business, get certified with the newest Bridge TEFL/TESOL course, Teaching English Online as a Freelancer.