What's it Like to Teach in Vietnam? Ella Shares Her Experience
By Jennifer Collis
April 16, 2016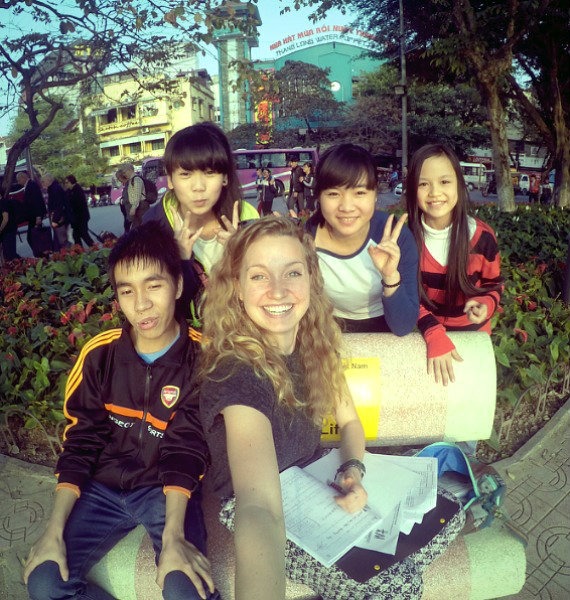 Ella took part in the Teach in Vietnam program in 2015 as a teacher in Hanoi. She shared with us some of the most enjoyable, memorable, and challenging aspects of her adventure teaching there.
Teach in Vietnam Program at a Glance:
What: Teach young learners and/or adults in Vietnam
Where: Placement cities are throughout Vietnam (Hanoi, Hai Phong, Ho Chi Minh City, and more)
Duration: 1 teaching semester (approx. 5 months)
Next Program Start Date:  August 20, 2016
Application deadline: June 30, 2016
Requirements: Native English speaker, ages 20-35, with bachelor's degree in any discipline
Ella, what have you enjoyed most about being in Vietnam?
I feel that working in Vietnam has allowed for a significantly more authentic and meaningful experience of the culture and way of life here. Living in an area where westerners receive double takes has provided an incredibly real insight into daily happenings in Hanoi, and forming our very own routine in among the smoky streets and beeping bikes has been one of the most fascinating and rewarding things I've ever done.
Beyond this, I highly value the way that teaching here has enabled me to meet so many wonderful people, not to mention the hundreds of little ones sat behind desks – I will remember some of those faces for a very long time!
How has your experience been different to that of a backpacker or tourist?
Establishing myself within a culture so vibrant and different to what I have previously known has been immensely satisfying, allowing me to grow as an individual. Arriving in a country initially unfamiliar and overwhelming, to leave feeling it is home is an experience that will stay with me for the rest of my life.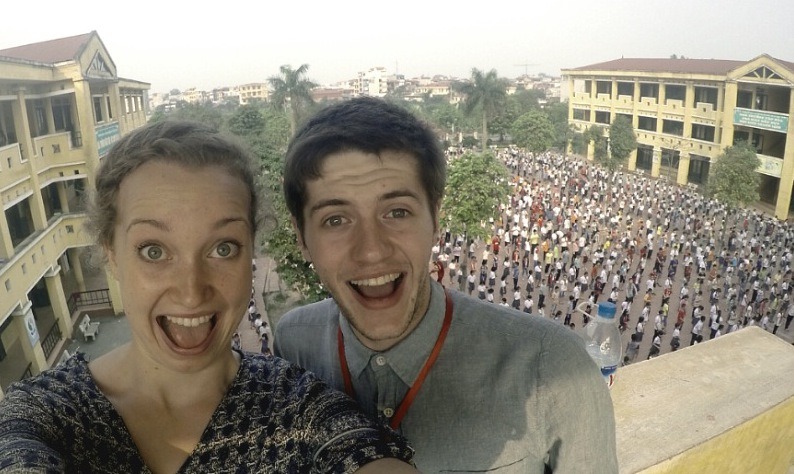 What's the most memorable thing that's happened to you?
Forming close relationships with those I have met here has been the most rewarding part of this experience for me. Getting to know my teaching assistants has allowed me a fascinating insight into the similarities and differences between our cultures; I hope to keep in touch with several of them when I return home. I also visited one family's restaurant twice a week for lunch, and came to feel very fondly of the woman and her son whom I regularly saw. The last time I ate there we shared a heartfelt goodbye, which was particularly poignant for me.
What has been the best thing about teaching and what's been most challenging?
The difference between how I felt walking into the classroom on my first and last day was significant. Growing in confidence as a performer on a stage in front of 50 eager faces has been wonderful, challenging, exhausting, and at times simply a lot of fun! Hearing an almighty roar of 'yaaaaay!' as you enter a classroom can make all the tough teaching times worthwhile.
What do you plan to do next?
After heading off for two months to experience the rest of South East Asia, I will return home to England to carry out a PGCE course in secondary art education. I expect this experience of teaching will be rather contrasting to that in Vietnam, yet I don't doubt the magnitude and transferability of what I have gained here.