Jennifer, from Chicago, had a passion for teaching before pursuing her MBA and becoming an operations specialist. Her combined interests in education and the corporate world and eventually led her to switch careers and become a Business English teacher at The Language Grid in Rome, Italy, where she's been teaching abroad for the past two years (and living for four).

Jennifer, with Language Grid teachers.
What made you want to teach Business English?
Prior to studying business, teaching had been my passion. Teaching working professionals English has given me the best of both worlds.
Why did you choose to get TEFL certified and how did you choose the 120-hour Bridge Master Certificate course?
I chose to get my TEFL certificate because I wanted to gain the knowledge and skills to be successful in teaching English as a second language. I choose the Bridge Master Certificate because I felt it covered the subjects and skills that would be important.

Jennifer, enjoying the outdoors in her off time
How did you find your job? Did you have to apply for a visa?
I found my job with The Language Grid in a classified ad in an English speaking publication. I am fortunate to be a dual citizen and did not require a visa.
Can you tell us more about your job there? What kind of school is The Language Grid?
The Language Grid (TLG) is an innovative training company that offers English language programs specifically for business and finance professionals. It operates with a blended approach to learning –  the courses combine face-to-face instruction (either in person or via video call) from qualified native English speakers with interactive content on a cutting-edge digital learning platform.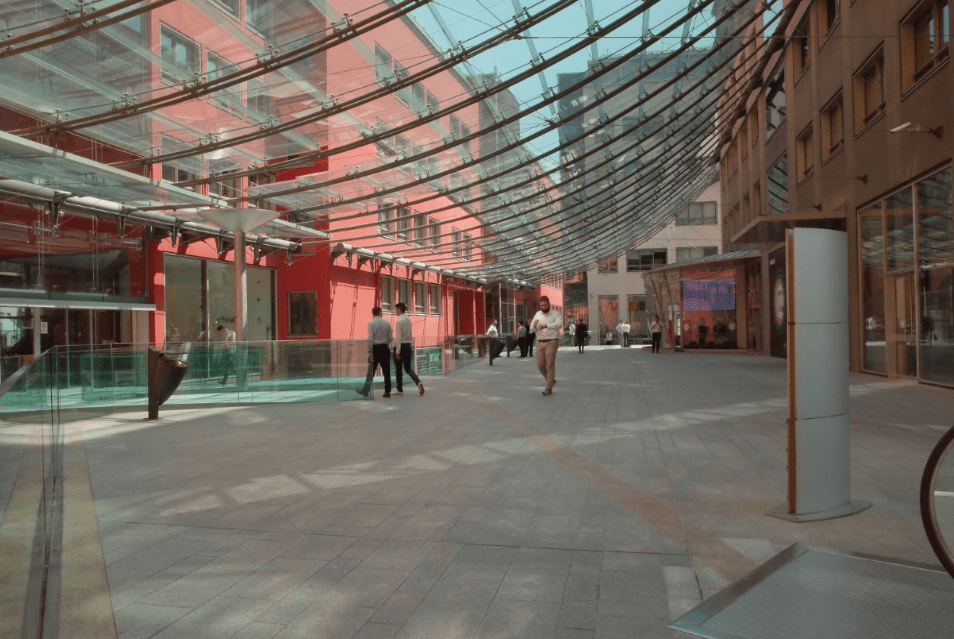 Outside of the Language Grid office in Milan, Italy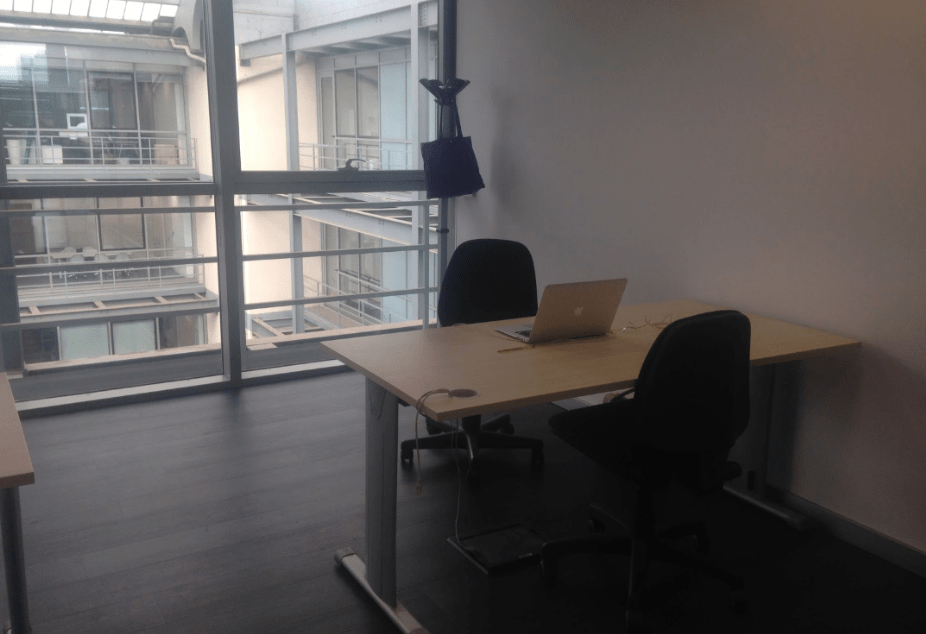 A classroom at The Language Grid, Rome
The methodology focuses on the practical English skills required to communicate effectively in cross-border business, rather than grammar and theory. Everything is orientated around helping individuals and businesses achieve the goals that matter. TLG operates in Milan, Rome, and Turin, but also has a team of trainers that work remotely elsewhere in Italy and Europe.
Learn about earning Specialized TEFL/TESOL Certification in Teaching Business English.
What's a typical workday like for you?
Students are working professionals. The primary part of my job is conducting video lessons. I have the pleasure to work from home.
Did your BridgeTEFL course prepare you to teach? If so, in what ways?
The  120-hour BridgeTEFL online course and my instructor were very helpful. I learned great methods and theory that have allowed me to be an excellent teacher.

How has your experience in Rome been outside of class?
Rome is a beautiful city and I have enjoyed living here very much. There is a large international community that has made me feel welcome and at home. I have been traveling and taking advantage of being in Europe.
What recommendation do you have for someone who wants to teach in Italy?
I would recommend learning about the different schools and the opportunities that they offer.  I have discovered that The Language Grid is one of the best. In addition, Rome is a big city so location can be key.  With The Language Grid, I have very little travel involved and there are no extensive lesson preparations or administrative tasks.

What do you think you'll do next?
For the moment, I am happy teaching with The Language Grid and do not have any plans on leaving.
Is there anything else you'd like to share about your experience as a teacher at The Language Grid in Italy?
The Language Grid is a great place to teach. They offer great benefits, teacher enrichment, and a great team environment.