A wise English teacher once said, "Why point at the right answer when you can throw a sticky ball at it?" Bridge grad, Renzo Perucca, who was an ESL teacher in China, shared this piece of teaching wisdom as well as his honest insights into the rewards and challenges he experienced as a teacher abroad. He also tells us how he incorporates his love for video games into his TEFL classroom activities!
Renzo, can you start by telling us a little about yourself?
Greetings, everyone! My name is Renzo Perucca, I am an English teacher from Chile. I graduated from Universidad Nacional Andrés Bello (UNAB) in 2012, and I have been a teacher in different settings ever since – elementary schools, university schools, as well as in language centers. I am absolutely fascinated with learning languages, and I am also a major video game nerd.
Taking the BridgeTEFL course was one of the best decisions I've made, and it was a great tool to polish my skills before I went abroad to work as a teacher in Tianjin, China. Now that I'm back from China, I'm currently working as a teacher in Santiago, Chile
Could you tell us about the school you worked for in China and your job?
A friend of mine recommended me to join him in teaching English to young learners in Tianjin, China. I taught at Sesame Street English, which is a famous language center in Asia. Originating in Japan, it has successfully expanded to neighboring countries such as Taiwan and mainland China. During my one year there, I taught students of different ages and language skills. Our main responsibility was to create engaging and meaningful classes for students. This was challenging on a cultural level as we tried to converge Chinese and Western values in order to provide students with a holistic window to the world.
The decision to move to China came from a desire to get out of my comfort zone. Truthfully, it took me time to muster the courage to apply for the position. China is a country I had never thought of visiting, but now I couldn't be more thankful for the opportunity I was given, and for taking the leap of faith.
Learn about teaching in China and apply to open TEFL job opportunities on the BridgeTEFL Jobs Board!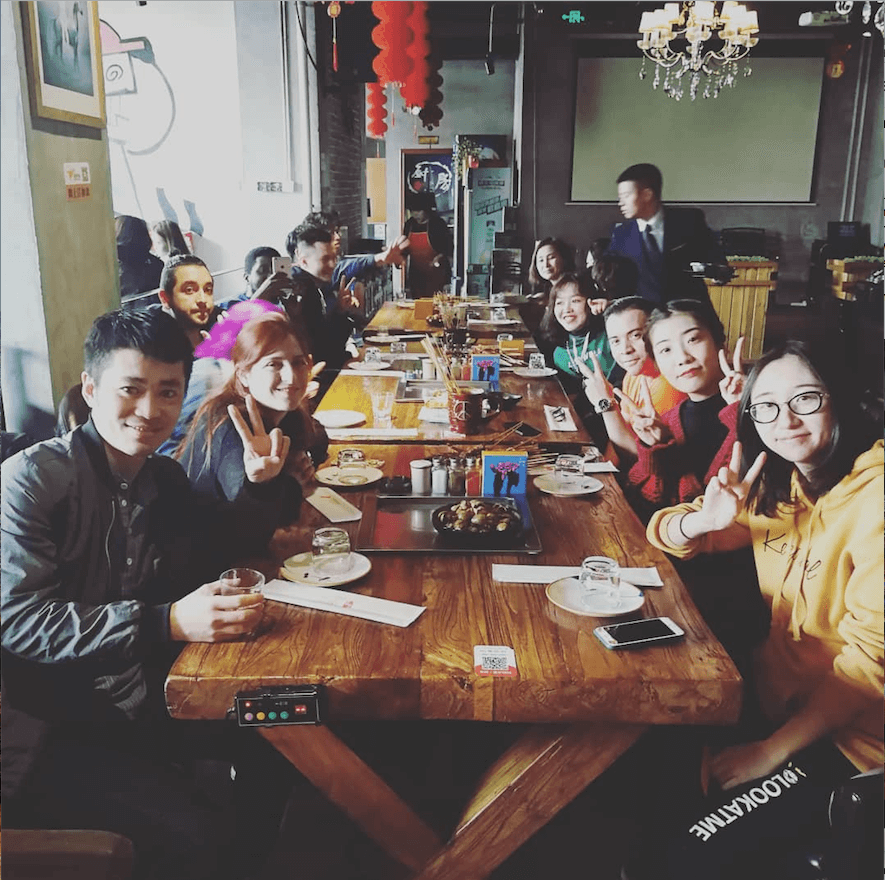 "We work really hard, so every now and then our boss takes us out for dinner."
Did your employer help you get settled?
Housing was not provided by the company, but they helped every foreigner upon arrival. This is extremely important to me, as Chinese was never a language I had planned on learning. They quite literally held my hand through the process of getting my residency card, getting a bank account and a phone number. Despite being thousands of miles away from home, I felt like I could rely on my employer to help me if I needed it.
You took the 40-Hour BridgeTEFL Basic Certificate course. Do you feel this has helped your teaching?
Taking the 40-hour BridgeTEFL Basic Certificate course was both a necessity as well as something I had wanted to do for a long time. The skills and strategies taught in the course coincided with what I was taught at UNAB, and there were also some techniques I had forgotten about or hadn't appreciated enough. The course is easy to take, yet challenging enough to give you the tools you'll need when working abroad. I'm hoping I'll be able to take the 120-hour BridgeTEFL course soon! I can't wait to learn more about how to be a better teacher.
What would you say is your favorite activity or technique to use in the TEFL classroom?
I am a major video game nerd. I learned English by myself, mainly by playing video games and watching shows. I want my students to have the same experience — playing is learning. I have grown fond of making games for my students using different software tools, as well as finding engaging videos for them to develop the curiosity towards learning. My classes are never short of Jenga blocks, hula hoops, board games, and sticky balls. Why point at the right answer when you can throw a sticky ball at it?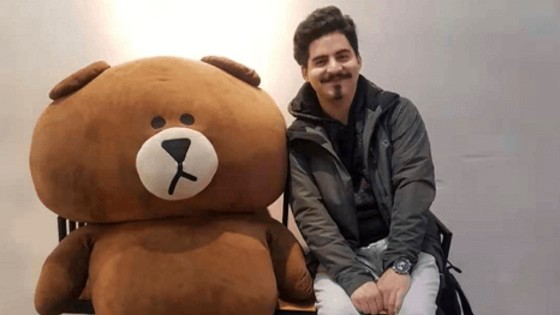 What were the difficulties you encountered while teaching English abroad in China?
Teaching new age groups
Working at Sesame Street English and particularly teaching kids of different ages was a big challenge for me at the beginning. Prior to doing this, I had been teaching university students and adults; this meant that I needed to change the way I saw my students and try to put myself in their shoes. It adds to the challenge that now you're fighting to get their attention, but that is something inherent to kids being kids. I must say, having a co-teacher who speaks Chinese makes things easier. They can help students follow class rules as well as teach you, the teacher, how they normally do things in the classroom.
Become confident in teaching kids and enhance your TEFL resume with our Specialized Certificate in Teaching English to Young Learners.
Communication
One of the challenges I faced in China once I had my visa and living situations sorted out was to not rely on WeChat Translate to communicate basic needs. Chinese is a tone language, so even when my pronunciation was good, not nailing the intonation would cause certain confusion. Fortunately, people from Tianjin are used to foreigners mispronouncing things, so they still understood my crude Mandarin Chinese.
However, on one occasion I wanted to go to the street where my gym was, and the taxi driver must have understood something else because from what I read on the street signs, he was heading towards the highway. I quickly used a combination of Google translate and WeChat to tell him where I wanted to go, and I apologized for my poor Chinese. These things are common, and wouldn't you know? Just like with English, the more you practice, the easier it gets.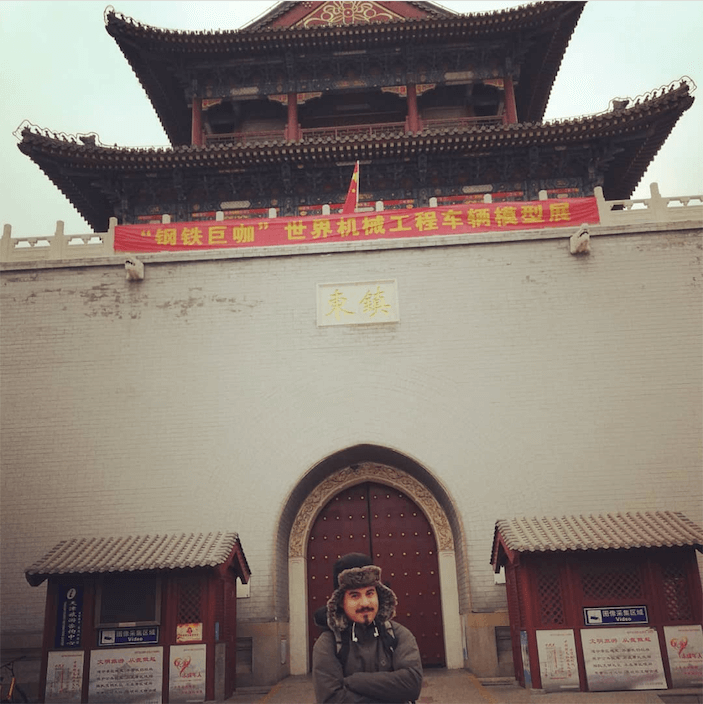 "This may not be the flashiest building in Tianjin, but I love Drum Tower and its surrounding streets."
What is your best piece of advice for someone who wants to teach English?
The best piece of advice I can give to someone who wants to teach English is to challenge themselves. To find the treasures and wonders of life outside of their comfort zones. Wherever that may be, stop thinking about it and take the leap of faith.
Where do you see yourself in 5 years? Do you plan on taking your TEFL career further?
I am currently teaching in Santiago, Chile, my home city, but I can see myself returning to Asia in the near future. I love a good challenge, but of course, that means I need to keep growing as a teacher. As I said before, I would like to continue learning with BridgeTEFL, and eventually take on the challenge of getting a masters' degree.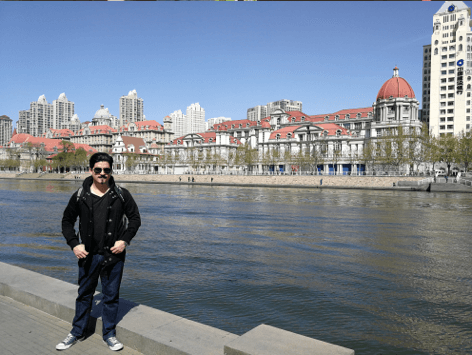 "The Heihe River is always a nice place to visit."
Is there anything else you'd like to share?
Oh yeah, and if you're Chilean and you're traveling to China, learn to ask for non-spicy food! You may think we love spicy food because our country resembles and is named after a chili pepper but a big majority of us are chickens when it comes to spicy food! Haha.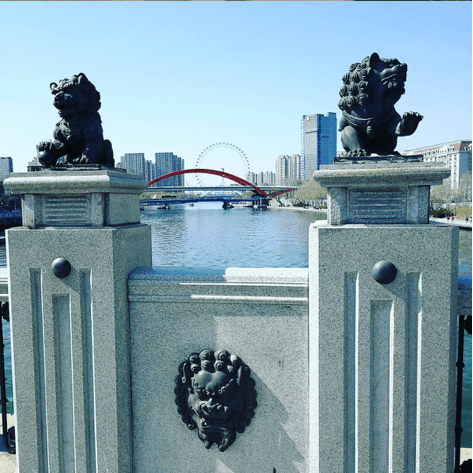 "I regret not riding the Tianjin Eye. I hope I'll be able to cross this off my bucket list one day."