Do English Language Schools Invest in Teachers' Continuing Professional Development?
By Katharina Schmidt
March 31, 2022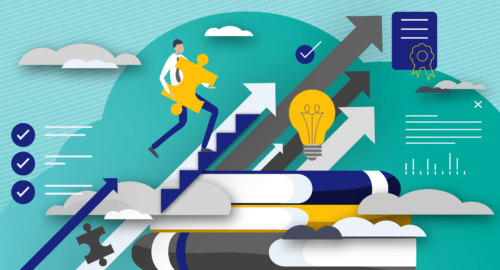 Continuing professional development is generally considered a cornerstone of education careers, yet English Language Teachers at language schools around the world often lack professional credentials and only pursue the minimum required to get hired. Some teachers believe that employers are unlikely to provide or require CPD, yet according to our sources, this isn't the case. We've spoken with five language school executives about their view on CPD and whether their schools are invested in and provide professional development to their teachers.
What is CPD?
CPD, or continuing professional development, involves improving one's skills and knowledge for career-advancing purposes. This can include taking free or paid TEFL courses, either in person or online, as well as informal learning through conferences or workshops. For ELTs, it is also often centered around earning or maintaining academic credentials, including taking specialized courses to learn a new skill like teaching English online or attending a TESOL conference to remain updated on the latest methods of teaching English.
Professional development for ELTs provides opportunities to stand out among colleagues and improve one's chances when applying for new jobs or advancing careers.
Professional development for ELTs provides opportunities to stand out among colleagues and improve one's chances when applying for new jobs or advancing careers. Especially amidst the changes brought on by the ongoing COVID-19 pandemic, CPD offers ELTs a way to pivot their professional course and ensure they can continue teaching even when in-class gatherings may be temporarily on hold. TEFL/TESOL professional development, for example, ensures that teachers stay updated on teaching methods as well as proficient in the latest technologies, in order to provide their students with the best learning experience.
As we reported in a previous article, examples of professional development for ESL teachers include earning a TEFL/TESOL certification of at least 120 hours to access more global teaching opportunities, taking specialized courses, and getting niche certificates (e.g., teaching young learners or teens) to qualify for more diverse jobs, or obtaining micro-credentials such as those offered through Bridge TEFL/TESOL Micro-credentials, which help teachers specialize in a variety of areas (e.g. "Teaching English Using Podcasts," or "Games and Activities for the Online Classroom for Very Young Learners").
Additional CPD opportunities include connecting and networking with ESL peers and influencers to learn from one another, attending or presenting workshops online or at one's school, attending virtual or in-person TEFL/TESOL conferences, applying for a TEFL/TESOL fellowship or grant, or getting a master's degree in TESOL which qualifies graduates to teach at universities and can open the door to some of the most competitive jobs in the industry.
Real-world examples
We spoke to five language school owners/directors to discuss their schools' hiring process, views on CPD, and plans for the future.
Geoff Sokol is the director of international human resources and business partner at APAX Holdings, a large education, and technology conglomerate in Vietnam which offers a wide variety of ESL products. The company has about 500 ELTs, half the number of teachers they had pre-pandemic.
Gabriel Feldman is the director of Go English Uruguay, a language school with three ELTs. Carlos Miranda is the academic director at Centro Cultural Nicaragüense Norteamericano in Managua, Nicaragua. CCNN has about 70 English teachers and serves as the Bi-National Cultural Center in Nicaragua, offering open English courses to children, teens and adults in their community.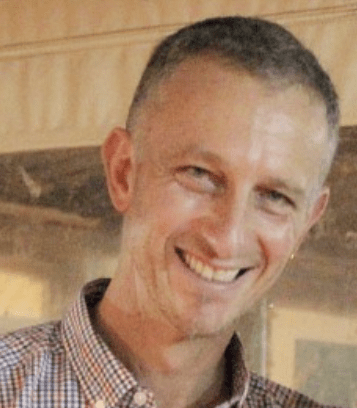 Josue Montero is the CEO of EduTech de Centroamérica in Costa Rica, which employs 20 ELTs, and Cristiane Moraes Batista is the principal/coordinator and a teacher at her own language institute, English School – Brazil, which employs six ELTs.
We spoke to all five to discuss their schools' hiring processes, views on CPD and plans for the future.
The ELT hiring process
Each school follows its own processes and requirements when hiring new teachers. At EduTech, teachers are hired based on their language skills and technical knowledge. Montero says that a large number of their teachers are women. Moraes Batista explains that her school requires teachers to have graduated in English (Letras), be proficient in English, have good teaching skills, and love being a teacher. She adds that, in her institution and country, a teacher's gender is irrelevant.
In contrast to that, Feldman says he usually hires former students whom he is familiar with as teachers. He expects them to be TESOL-certified or have an equivalent credential and says that his hiring process is mostly based on the chemistry he has with them, their level of English proficiency, and how he predicts they will perform as teachers. Gender, he says, plays no role in the hiring process.
According to Miranda, CCNN looks for teachers who check several boxes. They are hired based on the school's needs, their work experience and formal studies, and availability. The hiring process at CCNN is straightforward but rigorous and involves candidates submitting their CVs and then going through an interview round with the academic coordinators. The next round sees the prospective teachers give a demo lesson and, if approved by the academic team, they proceed to one final interview with the human resources department.
CCNN doesn't necessarily require their teachers to be certified. "Most of our teachers have a university degree in ELT, some others have a School for International Training TESOL certification, and a small group of them have other careers or professional backgrounds but have proven to be excellent teachers," Miranda explains. He adds that while CCNN follows the usual procedures when hiring teachers, the school is open to considering new or more efficient ways to find and employ the best academic staff.
Gender, Miranda says, only plays a role in the hiring process of certain jobs: "Gender does not generally play a role for our institution, it is not relevant for our teen and adult programs. However, due to cultural issues, for our children and toddler programs, we prefer to hire female teachers."
At Apax, teachers are chosen based on their 'fit'. As Sokol explains, "a good fit is likely to be engaged by the ongoing activities, events, professional development opportunities, etc. and thereby retained." He adds that his company invests in retention and tries to avoid employee turnover, which he deems costly. Their company's priorities are rapport, human connection, keeping things personal and building trust from the first impression. "We want things as simple as possible for the candidate. Tedious on-boarding procedures are to the benefit of nobody. The goal is to make things simple, engaging and time-efficient." At Apex, he says, gender does not play any role in the hiring process.
Appealing to teachers
Although CPD isn't readily available to all teachers, the ones who do have access to it aren't always interested in spending time and energy to further their skills. Because these instances aren't uncommon, language schools need to find ways to entice teachers to pursue professional development, not only for their own benefit but also for their employers by maintaining a high-quality standard of teaching at their schools.
According to a study entitled "Female English Teachers Perceptions and Experience of Continuing Professional Development in Qatar," the teachers' personal passion and commitment to the profession were found to be a driving force behind their eagerness to pursue professional development." In short, those teachers who had a stronger passion for teaching also had a more positive attitude towards CPD compared to those who were less committed to their profession.
In addition, the study found that the ability to reflect on their own performance improved their teaching as well as their perception of CPD. The article continues, explaining that teachers who appreciated CPD more also connected better with international colleagues, saying, "this is related to the teachers' personal commitment to the profession and their passion for teaching, and hence, their desire to push themselves to become better teachers. In this regard, the ability to connect with teachers from other countries and cultures and to learn from their experiences was more visible for teachers who were more appreciative of CDP in general."
In short, those teachers who had a stronger passion for teaching also had a more positive attitude towards CPD compared to those who were less committed to their profession.
Furthermore, the article points out that CPD may serve as an incentive. Qatar has certain CPD-related procedural requirements before teachers can receive a promotion or be recognized by their management, which can make professional development more attractive to them. The more they engage with CPD, the more chances for career development they have. Hence, they welcome CPD activities and engage in them enthusiastically.
According to the Edutopia article "3 Tips for Creating Effective PD," facilitators of professional development need to design learning experiences with adult needs in mind. Because educators are generally shaped by years of life experiences and used to classroom systems that work for them and their students, asking them to "shift an aspect of their system without keeping their needs in mind can feel insulting or undoable."
Moreover, teachers are busy and have their minds filled with to-do lists. Thus, CPD facilitators are advised to follow three principles of adult learning that may help educators "create the mental space to learn, reflect and shift practices." These principles include being clear on the why ("finding a way to connect to the reason teachers came to the profession in the first place, whether it be impacting lives, helping students fulfill their potential, guiding students to deeper thinking or developing future leaders"), providing voice and choice (giving participants a say in their CPD, asking them how they learn best and giving them choices how to pursue their professional development), and balancing new learning with reflection (offering clear and concise objectives on how their CPD can be immediately applied and help them further their careers).
Edutopia's article," Creating a Teacher-Driven Professional Development Program," goes further, saying that "changing the design so that instructional leaders give teachers the opportunity to self-assess and self-reflect makes professional development more useful and meaningful. A teacher-driven PD plan gets teachers excited about learning and invested in the opportunity to grow." According to the article, taking the time to create sustainable CPD plans, using real-world examples, and encouraging collaboration can maximize programs and ensure PD participants are more engaged.
Increased interest during pandemic lockdowns
According to Nord Anglia University, the organization's online professional development platform recorded a significant increase of 82% in the number of training sessions taken by teachers between September 2020 and April 2021, compared to the same period the year before. This data was based on NAU's 10,000 teachers located in 30 countries.
The University found that 51% of all online course enrollments during this time were courses on teaching skills, including online workshops and professional development courses, such as Teaching Creative Writing, Early Years Pedagogy, and Empowering Learners.
The University found that 51% of all online course enrollments during this time were courses on teaching skills, including online workshops and professional development courses, such as Teaching Creative Writing, Early Years Pedagogy, and Empowering Learners. Teachers invested significant time in advancing their teaching skills and, on average, took part in 57 training sessions. Nord Anglia's analysis further showed that 21% of the sessions involved improving digital skills through courses such as Technology for Collaborative Learning, Digital Tools for Student Engagement, and Gamification for Learning.
This increased interest can be attributed to shifts brought on by the COVID-19 pandemic. With many physical classrooms closing due to social distancing measures, teachers had to quickly adapt to online teaching and diversify their programs, which boosted teacher interest for CPD.
Investing in Continuing Professional Development
When asked whether his company provides CPD to its teachers, Sokol affirms that he does. He explains that Apax considers CPD an incentive that is "directly tied to raises, faculty appraisal scores and promotional opportunities." He adds that whatever skills the school can impart, they try to do through topic-based CPD modules. These modules may teach corporate skills, involve management workshops and other topics. Apax, he continues, offers CPD because it cares about the retention and/or promotion of its teachers. Their goal in providing continuing professional development is to "source, engage, and retain staff, build morale, build community, and create an ecosystem of people working toward common goals, with checks and balances/accountability built-in, ultimately for the benefit of the employee experience."
At Apax, CPD spending fluctuates. According to Sokol, their CPD expenses include "time, effort, staffing (building, delivering, and implementing the content), and flying people from other cities for in-person events or conferences." He estimates the money invested into CPD at Apax to be about a few hundred dollars per teacher per year. However, dealing with COVID-19 for about two years has made collecting data challenging. While he says that accepting CPD is voluntary, Sokol emphasizes that teachers who participate in advancing their skills are generally thankful for the opportunity and "end up with the right skillset for further career progression within the company."
EduTech offers CPD through Bridge Education Group and the International Society for Technology in Education with the goal to retain its teachers, keep them happy and develop their skills. While they also expect teachers to pursue CPD on their own, they substantially invest in each teacher to help them further their skills and careers. Montero says that, on average, the company spends around $500-$700 a year on CPD for existing teachers.
Moraes Batista concurs and says that she also expects teachers to pursue CPD on their own. "I have always done it myself, so I expect people to keep studying." At the same time, her company is invested in teacher retention and promotion and offers CPD as well. However, she has noticed that not everyone who gets the opportunity to further their skill will take it. "At least we try to provide CPD," she explains, "but we have gotten the feeling that teachers are not that interested in it anymore." Their goal in providing CPD is to help teachers be better professionals, which benefits their careers as well as the company they work for. The global pandemic, however, has limited the company's funds overall and, as a result, Moraes Batista's language school in Brazil offered only free online courses to their teachers for the past two years,
Because Feldman hires teachers at Go English on a part-time basis, he does not provide any CPD. He explains that the teachers "get CPD at their other jobs, which are usually at other schools." He does, however, expect them to pursue CPD on their own, just as he did when he started his career.
While Feldman says he wants to be invested in the retention and/or promotion of his teachers, he finds it increasingly difficult as there is never any certainty that there will be enough students to teach the next year.
To Miranda, CPD is essential. He explains that his company makes great efforts to provide CPD to its teachers. "Fortunately for us, the Department of State has provided some CPD through virtual training with language specialists," he says. "This is not the general case in Nicaragua where professional training in teaching is very scarce."
Because their CPD has been provided by external sources, CCNN hasn't had to spend any money on it. He believes that language institutions similar to CCNN wouldn't be able to afford to hire specialists for CPD. "With the opportunities given by the Department of State, our goal is to improve and maintain the quality in the teaching service we provide," he says. "We want to update our teaching staff on the latest trends in education and share best practices."
Miranda believes that having teachers regularly go through CPD pays off.
Miranda believes that having teachers regularly go through CPD pays off. "We do not have data regarding investment vs. benefits, however, we are sure that well-prepared teachers perform way better than those without training. The result is clearly observed in higher rates of retention, student satisfaction and better performance in students." He states that it would benefit both the teacher as well as the institution they work for to access CPD programs on their own. "The institution should pay a better wage to teachers in CPD programs," he adds.
When it comes to the retention and/or promotion of its teachers, Miranda explains that CCNN hasn't been able to do much due recently to Nicaragua's socio-political conditions. Miranda explains:
"Since 2018, Nicaragua has gone through a very difficult situation. In April of that year, protests against the government (in power since 2007) were ignited by changes in the social security policies. The government's response was so strong to the point of killing people, imprisoning many others, and closing universities — the primary centers for young people to gather and show their disagreement.
As the situation worsened, all educational institutions had to close or move into the virtual field. This affected teachers and students alike. Teacher training sessions were canceled or postponed.
Then, in 2020, when the situation seemed to calm down, the COVID-19 pandemic hit the world, and all plans regarding the retention or promotion of teachers had to be paused.
At first, it seemed to be a short-term problem. Two years passed and we are still struggling to come back to normal. Retention and promotion of teachers are usually linked to professional growth, salary expectations, or even emotional salary. Very little of these aspects are currently happening in Nicaragua nowadays."
Looking ahead
Almost two years into the COVID-19 pandemic, most ESL schools have adapted to the new circumstances and are planning ahead with distance learning in mind. Montero says that EduTech wants to focus on further growing and expanding its company, while Sokol insists that Apax strives to be "the biggest and the best" in the industry and adds that reducing overhead and being able to provide more educational opportunities at a lower cost are some of the school's top priorities.
Moraes Batista says that business has "been kind of slow" where she lives. She says that she has been losing students to bilingual schools or free online courses. In the future, her school plans to invest more in technology, marketing and CPD.
Feldman has modest plans for the future of Go English, namely to keep the company afloat and earn sufficiently to enjoy the summer with his family. He adds that the ESL industry has a lot of supply and demand for English classes in Uruguay, but that not everyone who teaches is certified, something he believes should be standardized.
For the future, Miranda plans to continue promoting CPD programs as a way to maintain quality at his school. When asked about his current assessment of the ESL industry and what changes he wishes to see, he says: "In our interconnected world, and with the demands of international communication, the ESL industry has a wide variety of areas to tackle. From resources, training, assessment tools, sharing of best practices, new teaching/learning methodologies, technologies, the inclusion of values and culture, and the application of research into education. All these elements require attention and integration to make ELT a more comprehensive process."
Our interviewees all saw the importance of professional development to help teachers maintain certain quality standards in their teaching.
While many may believe that CPD isn't offered through their employers, our interviewees all saw the importance of professional development to help teachers maintain certain quality standards in their teaching. Continuing professional development seems to be readily available to teachers, either offered through their schools or independently found online. Instead of concentrating on access, the focus should be on encouraging teachers to pursue CPD and supporting them to take the time for self-development. A new approach and framework created by their employers as outlined in the examples above may be necessary, but in the end, this time investment will be worth it, both for the language schools and their teachers.
Bridge offers a wide range of Professional Development courses for EFL teachers. Our Specialized Certificates provide in-depth, targeted training in high-demand areas, while Micro-credentials cover niche teaching topics and provide fresh ideas for the classroom. Are you seeking to support teachers at your institution with CPD? Learn how Bridge can help!

---