Get to Know Bridge Expert Series Webinar Moderator Shélynn Riel
By Savannah Potter
June 27, 2023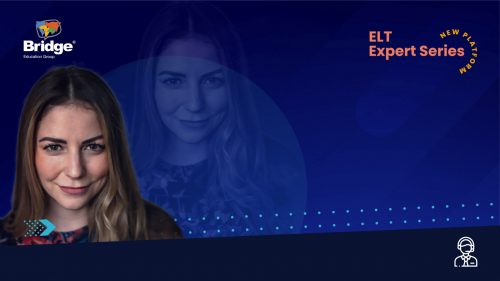 The Bridge ELT Expert Series of live monthly webinars brings together ELT experts to share insights and perspectives on the latest English language learning techniques and technologies. Each month focuses on a new aspect of the industry. Viewers can register for the monthly webinars or view the extensive library of Expert Series videos, earning Certificates of Professional Development after completing each on-demand video lecture. Moderator Shélynn Riel guides the roundtable-style discussions each month, leveraging her years of ELT experience to craft thought-provoking questions and guide the conversation between the expert panelists. Let's get to know Expert Series Moderator Shélynn Riel.
Learn more about the Expert Series and how you can certify your professional development with industry-recognized certificates with the collection of on-demand video lectures.
Hello, Shey! Can you tell us a bit about your professional background?
I've been working with learners of English for just over 15 years now, in university and community-based settings in the U.S. and abroad. I've held positions of leadership over the years, leading university-based intensive ESOL programming and bridge programs for university freshmen, and directing workforce development programming for recently-arrived refugee individuals with non-profit organizations. I've also worked in assessment and curriculum development. Most of my teaching has centered around academic English, mainly writing, along with the building of intercultural communicative competence (ICC).
In 2017, I served as an English Language Fellow with the U.S. State Department and had my first taste of creating and facilitating professional development for both pre-service and in-service teachers. Since then, most of my work has been with teachers, delivering digital exchanges around the topics of digital citizenship, global citizenship, and reflective pedagogy. A few years ago, a colleague and I started a podcast about reflective pedagogy called "The Teacher Think-Aloud Podcast."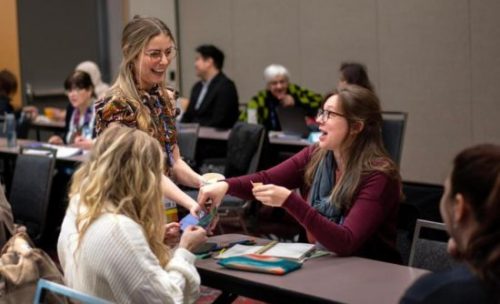 How long have you been partnering with Bridge, and how did the partnership begin?
I met Bridge Teacher and Institutional Relations Manager Maggie de Oliveira at the 2022 TESOL International Convention when I stopped at the Bridge booth in the Expo Hall. I learned about Bridge Education Group and was really impressed with how much Bridge offers teachers of English on a global scale.
I started writing articles for BridgeUniverse in June 2022, and I was asked to be a panelist in the August 2022 webinar, "Integrating Creativity and Critical Thinking Skills in ELT." I enjoyed being a panelist, and I admired former moderator Erin Hernandez's approach to facilitating the conversation. I remember thinking, "I would love to have a position like this!" The position became available at the end of last year, and I was quick to share my interest in the role. I've been Expert Series Moderator since January of this year.
What do you find most rewarding about your role as moderator?
The opportunity to bring together brilliant individuals from the ELT industry is in itself incredibly rewarding. But beyond that, knowing that everyone on the panel is united by a shared fervor for language education is something that really inspires me. Every time I see attendees reacting positively in the chat box, verbalizing their appreciation for the content, or sharing how they envision themselves adapting the content for use in their respective learning contexts, I feel proud of the valuable learning and resources being delivered in these webinars.
You've had a front-row seat to these webinars. Can you speak to the ways Expert Series content benefits the ELT community?
Our thorough preparation process makes for truly curated learning experiences for all attendees, which include teachers and other ELT industry stakeholders. Teachers benefit from exposure to up-to-date concepts explored in our webinars, of course, gleaning actionable ideas they can use in their own contexts, but also in understanding their place in this ever-evolving, global industry.
Having tangible takeaways is always useful, but it's also crucial that teachers stay abreast of current and developing trends. For example, in this month's webinar, we will be discussing the critical shift from an employee mindset to an entrepreneurial mindset for online independent English teachers. It's an incredibly interesting topic that's relevant to many teachers and others in the ELT industry as the online English language learning market is growing at an astonishing rate.
As a teacher, what are some key takeaways you found beneficial from the webinars this season?
I had to refer back to my notes for this one; there is so much I've learned from conversations this year!
In February's webinar, "Tackling Student Anxiety: Test-Taking Strategies to Help Students Succeed on High-Stakes English Exams," I appreciated the idea that teachers in test-preparation environments have the opportunity to give students a "safe place to fail." I think that's a beautiful way to describe the importance of building rapport, self-esteem, and confidence in students who are engaged in preparing for a high-stakes assessment.
In March, "Preparing the Next Generation of Global Citizens: Using 21st-Century Skills in the ESL Classroom" gave me the opportunity to talk with partners from Bridge's MA TESOL Pathway Programs about what it means to be a global citizen, and why that's a value we need to be considering as educators and conveying to our students. As I mentioned earlier, I have built and facilitated courses on the topic of Global Citizenship, so this conversation was especially meaningful for me, and I felt reinvigorated by the panelists' perspectives, and even left with a few theorists I intended to research further.
Our April webinar, "Self-Guided Professional Development in ELT," reinforced some ideas I already had about CPD, specifically that the people within our networks are often the best resources, and that micro PD is better than no PD at all. At times, I struggle in deciding what to focus on when I'm developing content for teachers, and I have a tendency to try to squeeze in too much. PD is best served strategically, in bite-size chunks that can be processed (and implemented!) with greater ease.
And our most recent webinar in May, "Focusing On Your Students: Effectively Using Ready-Made Lesson Plans," encouraged me to think about how ready-made resources can be an effective tool in my teaching practice. I was initially resistant to the idea that ready-made resources could be effective, maintaining that materials for my learners must be made by me or they would not be truly effective. But the reality is there are high-quality resources out there that are better than anything that I could create, and many are highly adaptable to fit the needs of my context.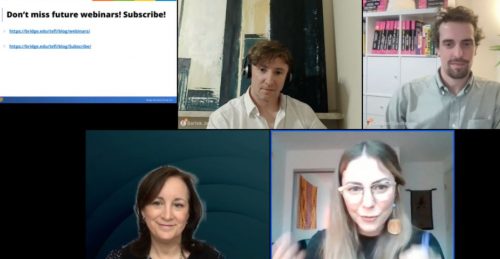 What are some topics you're looking forward to in the upcoming Expert Series webinars?
As mentioned above, I am extremely excited about "Teaching English Online: How to Embrace the Entrepreneurial Mindset" because I am certain the audience will gain so much insight from our panelists. We will explore what makes a successful teacherprenuer successful, paying special attention to qualities teachers already possess that can be built on to make the shift from employee to entrepreneur. Our panelists will share their expert teacherpreneur experience and insights, including tips teachers can use to "get out of their own way."
And I'm also looking forward to the "Business English Solutions: Combining Teacher-Powered and App-Based Learning" webinar happening in July. I'm excited to examine the benefits of teacher-centric learning that are supported by applications, language-specific and otherwise. There is incredible power to be harnessed by this model, but there's a need to be strategic. It should be an interesting (dare I say, enlightening) conversation!
What trends or innovations in the world of webinars and online events are you most excited about?
In the future, webinars and online events will continue to evolve with exciting trends and innovations. Hybrid events could become more popular, blending in-person and virtual elements to reach a broader audience and enhance engagement. Undoubtedly, webinar platforms will enhance interactive features like live polls, breakout rooms, and collaborative activities, making webinars more dynamic and immersive. Personalization and customization will continue to be prioritized, tailoring content to individual participants' needs and creating a learner-centric experience. Enhanced analytics will also provide valuable insights for optimizing webinars and measuring learning outcomes.
Webinar moderators will be able to curate personalized experiences and leverage data to enhance audience engagement. I also imagine that they'll embrace emerging technologies like virtual reality (VR) and augmented reality (AR) to create more immersive experiences. As technology advances, I think webinar moderators will adapt, using innovative tools to deliver engaging and impactful webinars that meet evolving audience expectations.
As Bridge's Expert Series Moderator, can you tell us a bit about how you develop the topics?
A lot of preparation goes into each Expert Series webinar. First, the Bridge team meets in an idea-generation session, compiling potential topics and angles for approaching each topic, eventually narrowing the focus to a single topic. During later collaborative discussions, we identify potential leading experts for the chosen webinar topic, and through relationships that have been developed among many other ELT industry partners, experts are identified as panelists.
I have an initial call with each potential panelist and identify what they have to offer our audience of English language professionals in terms of knowledge and resources. From there, I solidify the panelists and the conversation framework, ensuring the topic is covered in a comprehensive way. I spend time researching the topic in-depth to prepare to facilitate the conversation. Although I've worked in the ELT industry for many years, there's always something new to learn, and I want to make sure I'm ready to provide our audience with the support they need during the conversation.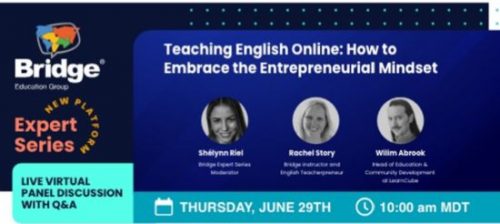 How do you work with panelists to ensure they are well-prepared for the webinar?
To ensure speakers and panelists are well-prepared for the webinar, I employ several strategies.
I establish clear expectations by communicating the webinar's goals, objectives, and format from the beginning.
I provide a detailed briefing that outlines the webinar's theme, target audience, and desired outcomes, enabling speakers and panelists to align their content and expertise accordingly.
Thorough pre-webinar discussions are conducted with each panelist. These discussions delve into their areas of expertise, allowing me to understand their key messages and assist them in refining their content to align with the webinar's theme and time constraints. It also provides an opportunity to address any concerns or questions they have.
Rehearsal sessions are scheduled prior to the webinar, enabling panelists to practice their talking points and receive feedback. This process helps them refine their delivery, ensure smooth transitions, and identify and address any technical or content-related issues. It also familiarizes them with the webinar platform and tools they will use, ensuring a seamless and confident performance.
Lastly, throughout the preparation process, I provide ongoing support and encouragement, maintaining open communication with panelists and reiterating it is truly a collaborative process.
How do you manage audience interactions, such as Q&A sessions, to ensure the discussion remains focused and relevant?
I establish clear guidelines at the beginning of the webinar about how the audience can engage with us, including where to submit questions and comments, and how to participate in polls. As questions come in, I preview and curate them to identify common themes and avoid repetition. This helps streamline the discussion and ensures a diverse range of topics and viewpoints are addressed, maintaining relevance and interest for the audience.
During the Q&A section, I strategically prioritize questions that align closely with the webinar's objectives and cater to the interests of the majority of participants. This ensures that the discussion remains focused on the core topic and delivers the most value to the audience. I do, however, make sure to address a variety of perspectives to ensure inclusivity and a well-rounded conversation.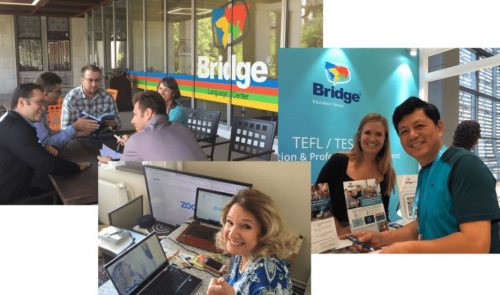 What advice do you have for aspiring webinar moderators or those looking to enhance their skills?
I think there's a lot one can do to prepare to step into a role like this or strengthen their moderator muscles.
First, see what others are doing well and emulate that. Watch webinars and listen to podcasts and note what you appreciate. Then, carve out your own style.
Second, take time to practice active moderation techniques such as asking follow-up questions, summarizing key points, and directing the flow of conversations.
Third, work on being a better listener! Figure out how you can make conversations about other people, rather than yourself.
Fourth, and most importantly, cultivate a reflective approach to engaging with others. Seek feedback from participants, speakers, and colleagues, and review webinar recordings to identify areas for growth.
Lastly, seek updates on industry trends, best practices, and emerging technologies. Stay curious!
Finally, what are your top three tips for hosting a successful and engaging webinar series that leaves a lasting impact on the audience?
My advice is the following:
Plan with purpose. Start by clearly defining your objectives and target audience, and select topics that are relevant and valuable to your audience. Craft a well-structured outline or script that guides the flow of conversation, ensuring each segment builds upon the previous one and provides a cohesive learning experience.
Engage and interact. Make audience engagement a priority throughout the series. Utilize interactive features, such as live polls, Q&A sessions, and chat discussions, to involve participants actively. Encourage questions, comments, and feedback, and take the time to acknowledge and respond to them. Challenge yourself to foster a sense of community and connection among participants, creating a collaborative and inclusive learning environment, even within the limited time you have.
Continuously improve. Seek feedback and learn from each webinar to continuously improve your series. Evaluate audience responses, review analytics, and gather insights to identify areas for growth, and then work toward that space of growth. Adapt and refine your approach as you progress, incorporating new ideas, technologies, and best practices to keep your webinar series fresh, engaging, and impactful.