JET Program: Everything You Need to Know to Teach English in Japan
By Jennifer Collis
January 14, 2023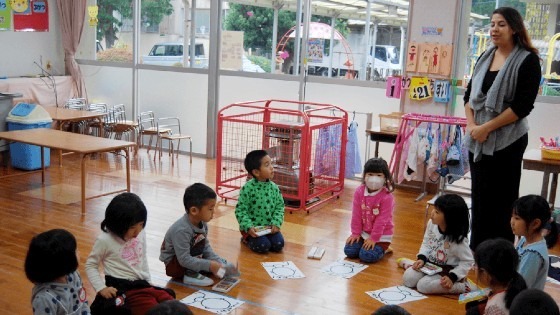 Have you heard of the JET Program in Japan? This popular Japanese teacher exchange program requires assistant teaching applicants to have a bachelor's degree and citizenship from a participating country, as well as a strong interest in Japanese culture. The salary for teachers starts at an appealing ¥3,360,000 per year (which is about $26,000 USD) with guaranteed raises for each additional year in the program. Teachers apply for the unique benefits such as airfare to and from Japan, a job lined up in advance, plenty of in-country support, and a high level of cultural immersion. Let's take a deeper look at JET and help you decide if becoming a Japanese exchange teacher makes sense for you.
Check out Bridge's guide to teaching English in Japan for more information about the country!
What is the JET Program?
JET stands for the Japan Exchange and Teaching Program. It's a structured organization that was founded in 1987 by the Japanese government. The goal of the program is to bring English-speaking teachers to work as Assistant Language Teachers (ALTs) in schools throughout Japan. JET is aimed at young professionals with an interest in Japanese culture, and you'll see the idea of being a "cultural representative" of your country is a strong program theme. Today, the program offers more than just the ALT position, including positions for regional coordinators and sports coaches. We'll be focusing on the requirements and benefits of Assistance Language Teachers, specifically.
What are the requirements for applying to the JET Program?
There are several focus requirements for applying to the JET Program. More information and contract specifics can be found on the official JET website. Make sure to read the site's information thoroughly if you're considering becoming an applicant. Here's what you need to qualify for an ALT position:
Citizenship from a participating country
Citizens of the 54 participating countries are eligible; permanent residents without citizenship are not. Visit the JET site specific to your country (i.e., the US, Canadian, or UK program site) to learn the details of your program.
Interestingly, those who possess dual citizenship with Japan and a participating country must renounce their Japanese citizenship before accepting a position in the JET Program.
Interest in Japan
This is a requirement that appears again and again in JET messaging, and it makes sense in light of the fact that JET was developed as a youth-to-youth cultural exchange program.
Bachelor's degree
A degree is not an uncommon requirement in countries throughout Asia, and Japan is no exception. This program's emphasis on professionalism and quality of education makes this requirement a non-negotiable.
TEFL certification
TEFL certification is not a requirement of JET, but in a program as competitive as this one, having qualifications above and beyond the minimum is considered an asset during the selection process. Consider taking an online TEFL course of at least 120 hours of certification since this is the international standard for most jobs online and worldwide, including in Japan.
Age
Is there an age limit to apply to the JET Program? Nope! Teachers of all ages can apply to JET. It is important to note that JET was developed as a youth-to-youth exchange program, however. Students are generally in elementary or middle school, though plenty of high schools have adopted the program as well.
Additional requirements
Some other requirements include:
Having native-level English-speaking proficiency
Being mentally and physically healthy
Not having lived in Japan for more than six years prior to applying
Having good pronunciation and language skills
Having an interest in maintaining relations with Japan after contract completion
Read all JET exchange program eligibility requirements.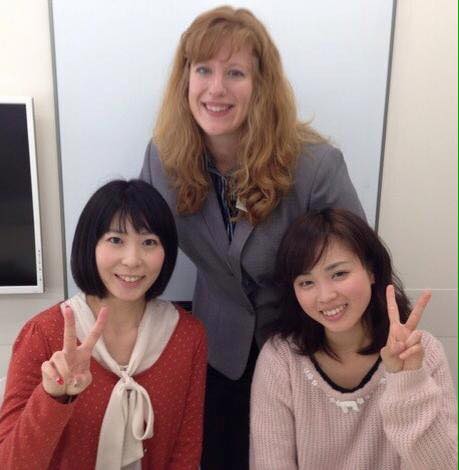 Is the Jet Program hard to get into?
As you might imagine, the JET Program is competitive. According to their website, they typically receive 4,000-5,000 applications each fall and only about 1,000 of those are selected to participate. All in all, the JET Program acceptance rate stays at about 25% each year. So, what are they looking for exactly? It is important to apply with a standout application, excellent qualifications and credentials, and a go-with-the-flow approach to assignments. We recommend the following:
How much does the JET Program pay?
Salary is very straightforward with JET; your pay depends on how many years you are in the program. The JET Program salary is a scaled operation. First-year participants receive an annual salary before taxes of ¥3,360,000 (which is about $26,000 USD). Should you decide to stay longer, your salary jumps to ¥3,600,000 in the second year and ¥3,900,000 in the third. Participants who teach for four or five years receive ¥3,960,000 annually, or about $31,000 USD per year. Keep in mind that while this may seem low for a teacher's salary in the U.S., the cost of living in Japan is on average about 12% lower overall, and rent averages in Japan are 56% lower! These figures are important to take into account in order to set your budget or to determine if the JET Program salary margins work for you.
Your next question is likely about take-home pay. Are other deductions made from JET salaries, and, if so, how much are they?
Pre-tax deductions
JET participants in Japan will see pre-tax paycheck deductions for a few things, such as health insurance (about ¥15,000/month), employment insurance (about ¥1,000/month), and contribution to the national pension fund program (about ¥25,000). These deductions come to about ¥41,000/month (around $300 USD).
As an estimate, the annual JET pay of ¥3,360,000 comes to a gross salary of ¥280,000 per month. After deductions, your monthly take-home paycheck might be around ¥239,000 per month, or about $1,800 USD. Keep in mind that you can apply to get the contributions you made to the pension back when you leave Japan.
Taxes
First and second-year ALTs from the US are usually not required to pay income tax in Japan; however, third-year and above JET participants are. The tax rate is approximately 20%. This tax is applied after deductions.
Does the Jet Program pay for flights?
Yes! This is one of the key benefits of working through the JET Program. There are some stipulations, such as requiring teachers to be in good standing with their employer prior to each flight. Assuming you meet the criteria, the flights both to and from your teaching location are 100% covered under your teaching contract.
Getting to Japan
Hiring takes place on a consistent and reliable schedule every year. Teachers offered work through the Program typically depart their home country in late July or early August. The program allows the teacher to fly from whatever international airport they requested on their original application. Upon arrival, there will be an orientation hosted by the employer to make sure new arrivals are settled in and comfortable.
Returning home
At the end of the one-year contract, two things can happen: Either you are offered another year-long extension to your contract or your contract comes to an end. If you don't continue with the Program, teachers are required to fly home within 30 days or the organization will not pay for the return flight. The JET Program keeps a tight schedule, so be sure to stay up to date on deadlines and requirements throughout your time in Japan.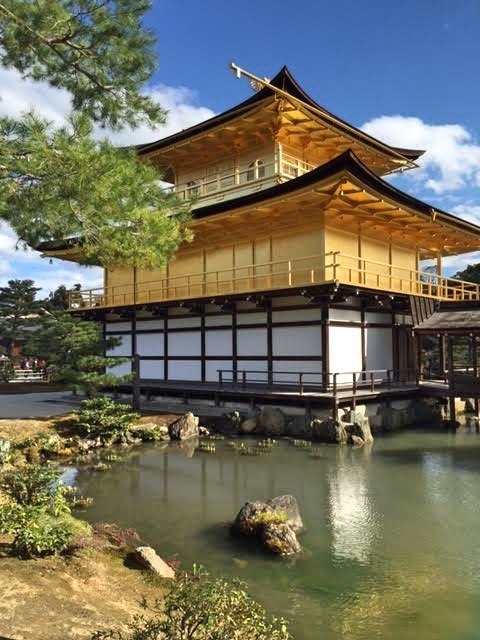 Does the JET Program pay for housing?
Housing is not included in the benefits package for JET participants, so this is paid out of the teacher's salary. However, typically teachers' furnished housing is arranged by the contracting organization that hires them (you may "inherit" it from the last participant), making the process of getting settled easier.
It's also worth noting that housing is not usually included in the benefits package of regular teaching jobs in Japan, outside of the JET Program. In this way, Japan differs from other Asian countries such as South Korea or China, which include this benefit.
Where are teachers placed in Japan in the JET Program?
The goal of JET is to increase English proficiency country-wide, so placements are not limited to big, well-known cities. On the contrary, placements are mostly in smaller to medium-sized towns, including many rural locations.
JET does its best to accommodate location requests, giving applicants a chance to request their top three location choices on their application; however, no location can be guaranteed. Applying to this program requires a willingness to "go with the flow" and teach where you're needed.
How long are JET Program contracts?
The short answer is that contracts are one year and renewable for up to five years. The longer answer is that as a JET participant, you are not actually employed by JET but by a contracting organization. Here's how it works:
Once you are shortlisted for the program, the Council for Local Authorities in International Relations (CLAIR) manages your placement and begins the process of matching you with a suitable teaching position at a contracting organization somewhere in Japan. For ALTs, the contracting organization is usually a school or local/prefecture board of education.
Each organization determines its own terms and conditions for teachers, but generally speaking, you will be offered a one-year teaching contract and will arrive in July or August to begin teaching in the fall.
What are the duties of a JET teacher?
Most JET participants work as assistant language teachers, or ALTs, at one or several local elementary, junior high, and/or high schools. They work general school hours, which are from about 8:30 a.m. to 5:00 p.m., Monday through Friday. As the name implies, ALTs assist Japanese teachers in English classes.
In this role, duties can include:
Supervising language activities
Preparing class materials
Providing information to other language teachers and teachers' consultants regarding English (such as word use and pronunciation)
Helping out in extracurricular activities and clubs, such as student council, speech contests, or school events
Engaging in local international exchange activities
Is JET better than a regular teaching job in Japan?
Not necessarily! The answer to this depends on what you're looking for. The following are some criteria to consider.
Urban vs. small-town life
As mentioned, most JET participants are placed in ALT positions in smaller towns throughout Japan, not in big cities. This can be a great way to get more involved in the local community, improve your Japanese language skills, and generally immerse yourself in Japanese culture.
Read an interview with Meredith, a teacher in rural Japan.
However, if you picture yourself in a major city like Tokyo or Kyoto, applying independently to jobs you find on job boards outside of the JET Program might be a better option for you. There are ALT positions at public and private K-12 schools as well as positions at what are called eikaiwas, which are English conversation schools (or privately-owned language institutes).
Learn more about teaching in Japan.
Vacation time
Just like a public school teacher in the U.S., a teacher at a public school in Japan will get more time off than one who works for a privately owned language institute. Therefore, you may get more time off in the JET Program than you would with a regular teaching job if you worked for an eikaiwa.
Teacher pay
You'll find that pay is about the same for ALTs in or out of the program. Teachers who work at language institutes in Japan may make a bit more money, but they typically work longer hours and have less vacation time.
Can I bring my spouse with me?
If you're married and your spouse wants to come with you as a non-participant, you'll need to secure a "dependent visa" for them through the Japanese embassy or consulate.
If you and your spouse apply together and are both accepted, efforts will be made to place you in the same school or location. Placement together is not guaranteed and may not be possible in every case.
Is the JET Program worth it?
If you love Japan and are looking for a year-long (or more!) adventure there as an assistant language teacher, the Japan Exchange Teaching program may be right for you. The application process is long and competitive but the benefits can far outweigh the time it takes to apply. From paid airfare to a secure job waiting at the end of the line, the JET Program is a fantastic way to slip into another culture and immerse yourself in a one-of-a-kind teaching experience.