Newly Certified? 7 Ways to Get TEFL/TESOL Experience
By Camille Turner
March 2, 2020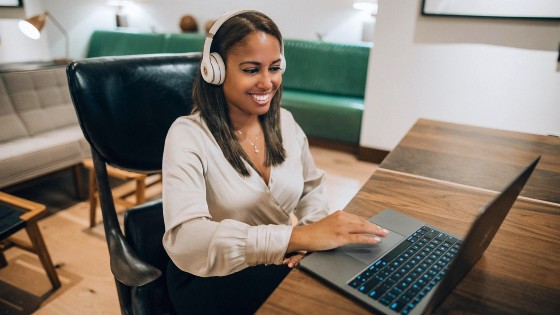 Many who get TEFL/TESOL certified and plan to teach English, whether recent college grads, career changers, or even retirees, hit the TEFL job search without having ever set foot in front of an actual class of students. Yet, some teaching jobs require—or at least prefer—experience, leading job seekers to ask themselves the age-old question: How can I get teaching experience before getting a teaching job? Luckily, there are plenty of ways to do just that, including volunteering, teaching English online, becoming a private tutor, working at an English immersion summer camp, and more!
How can I get TEFL/TESOL teaching experience?
The answer to this question depends on factors such as where you live, how flexible you are, and the amount of time you have available. Luckily, for most newly certified teachers, at least one of these 7 ways to get teaching experience will be within reach.
1. Teach English online to get EFL teaching experience
Teaching English online is another great way to gain EFL teaching experience (teaching English as a foreign language). In recent years, the field of teaching English online has skyrocketed, so much so that Bridge has developed its own suite of courses to prepare future online English teachers for the virtual classroom: Specialized Certification in Teaching English Online.
Many online English teaching jobs require little or no previous ESL teaching experience, making them the perfect opportunity to get your foot in the door. Teaching English online provides the opportunity to get teaching experience from the comfort of your own home or while you travel, but those are not the only reasons why it has become increasingly popular. Learn why Colby, a classroom teacher in China, also teaches online.
Some companies to check out if you'd like to teach English online and don't yet have experience are:
Browse more online teaching jobs on the Bridge Job Board.
2. Complete a TEFL/TESOL teaching practicum
You can earn certain types of TEFL/TESOL certifications that provide valuable teaching experience. For example, Bridge offers a specialized certificate called Guided Teaching Practicum that incorporates five hours of hands-on teaching practice in a real EFL classroom, which you can arrange with schools, community centers, or other locations. A TEFL/TESOL practicum course can be combined with any online certification (Bridge or otherwise) to make you more competitive for EFL jobs across the globe.
3. Volunteer teach to get ESL experience before going abroad
Within your community, there are likely many opportunities to teach English as a second language (ESL), and by volunteering, you'll not only benefit yourself but help others along the way.
Some ways you can gain experience as a volunteer teacher, assistant teacher, or tutor include:
Refugee/immigrant service organizations
Local churches or community centers that offer ESL or even GED classes
Public or private K-12 schools
English language schools
Nanny/babysit/coach/mentor to get experience with kids
"Before I went to Costa Rica to start my job search, I wanted to get some experience, so I approached a local high school in my city (San Francisco) and asked if the ESL teacher needed a classroom assistant. She agreed, and I spent a few months working alongside her, which boosted my confidence and my resume." – Jen, above center, teacher in Costa Rica
4. Become a private tutor to get ESL experience
One-on-one tutoring is a great way to practice your TEFL/TESOL skills and add a real job to your teaching resume. There are many ways to do it, and they're all valuable.
Post an ad on an online marketplace or social media, offering your services locally as a TEFL certified English tutor.
Put up flyers in places like libraries or grocery stores to recruit students.
If you aren't yet comfortable charging for your services, offer free tutoring.
You could even advertise that you're looking for a free language exchange to improve your skills as well as your partner's.
5. Substitute teach
Though requirements vary by school district, you can often become a substitute teacher if you hold a degree in any subject. This kind of teaching experience will look especially impressive on your resume since it will show future employers you can follow lesson plans, manage large classes of students, and adapt to new situations.
6. Work at an English language immersion summer camp
Oftentimes, you can easily get ESL teaching experience by working at a summer camp, either at home or abroad. These types of camps are usually hosted by universities, nonprofit organizations, or local language institutes. Summer camps provide the perfect short-term opportunity to get experience to work with children in a relaxed setting.
7. Find opportunities to teach or train people within your current job
Teaching experience can take many forms, and one of the most accessible may be right under your nose. Take the initiative to offer to train people at your current job if you can. Is there a new employee you can help? Is there a new system that you could help others learn? This kind of experience, while not traditional teaching, will look good on your TEFL resume and give you relevant talking points for your interview.
What other qualifications do you need to be a teacher abroad?
TEFL/TESOL certification
Apart from previous teaching experience, you'll certainly need a TEFL/TESOL certification of at least 100 hours in order to teach abroad or in your home country. Remember, you can add specialized certifications to your main certificate in order to boost your resume. Whether you're looking to teach young learners and teens or want to focus on teaching business English, specializations can go a long way to helping you score your dream job.
A university degree
Additionally, many TEFL jobs will require you to have a bachelor's degree, though this differs depending on the region where you're teaching. For example, you may be able to teach in places like Costa Rica or Peru if you don't have a degree, but you probably won't find many available jobs in the Middle East without this requirement.
Check out this article for 10 places you can teach abroad without a degree.
English proficiency
Lastly, nearly all teaching English abroad requirements will include demonstrating a high level of English proficiency. You may not need to be a native English speaker but if you're not, you'll definitely need to show that you're fluent in the language— such as by providing English proficiency test scores (IELTS or TOEFL).
Can I teach English abroad without TEFL/TESOL experience?
Yes, you can! Not all regions or countries require you to get experience before teaching abroad. Some of the places that may be more lenient with this requirement include countries in Central and South America and Asia. In order to score a teaching job without prior teaching experience, the key is to simply spend time cultivating your TEFL resume, highlighting the qualifications that you do have, such as a specialized TEFL certification.
You can also play up your related non-teaching experience that is still relevant to the job you're hoping to land. For example, talk about how you've shown leadership skills or excelled at managing large groups of people at a previous job. Many accomplishments outside of teaching can still be used to show that you're a great candidate for a TEFL position.
Learn how your non-teaching skills can apply to TEFL/TESOL jobs.
While it is certainly possible to find teaching positions that don't require former experience, you don't need to limit yourself to these jobs only. Simply get teaching experience through one of the many avenues available—such as volunteering or teaching English online. This seemingly small addition can make a world of difference on your resume and better prepare you for the classroom, at the same time!
How will you get experience to make your resume stand out? If you're considering teaching online, read this article next: Teaching Online vs. in the Classroom. How do They Compare?