If you're an English teacher looking to work in Japan, there's a lot in store for you besides the country's cutting-edge technology, kawaii culture, and unique cuisine. With plenty of TEFL opportunities in this East Asian island country, teaching in Japan gives you a chance to build up not only your career but also your savings account! Let's dive into the nitty-gritty of how to teach English in Japan and the teach-abroad programs and online opportunities you can take advantage of to work in this region.
What is it like teaching English in Japan?
Most EFL teachers will find work in Japan as Assistant Language Teachers (ALTs). This position gives you the unique opportunity to work alongside local instructors at public schools, often in smaller cities or rural areas. Working with local instructors has its benefits. For example, you'll have a mentor in the classroom as well as someone to help with the language barrier between you and your students.
You can also find teaching positions at English conversation schools, or "eikaiwas," but these jobs are extremely competitive and can be harder to come by. As for the type of students you'll be teaching in Japan, it will largely depend on where you end up finding a job. Most likely, you will be teaching school-aged learners in public schools, adults learning conversational English, or professionals looking to improve their Business English.
Many people also choose to teach English online in Japan, either with an online company, through an ELT marketplace, or as teacherpreneurs running their own online ELT businesses. Being a digital nomad while teaching English online has its advantages, as you're location independent, you can set a flexible working schedule, and your salary is not tied to the cost of living of the area in which you live.
No matter how you choose to teach, when it comes to Japanese students, they are known to be well-behaved and eager learners. "Students are pretty serious about learning," shared Chris Smith, an IDELTOnline™ alumni who has been teaching in Japan for more than 10 years. "People attend extra school after school to learn more English, which is actually what I do when I teach children. And since they are pretty good at studying, you can focus more on making it fun and meaningful because you don't have to constantly make sure they're doing their homework," he added.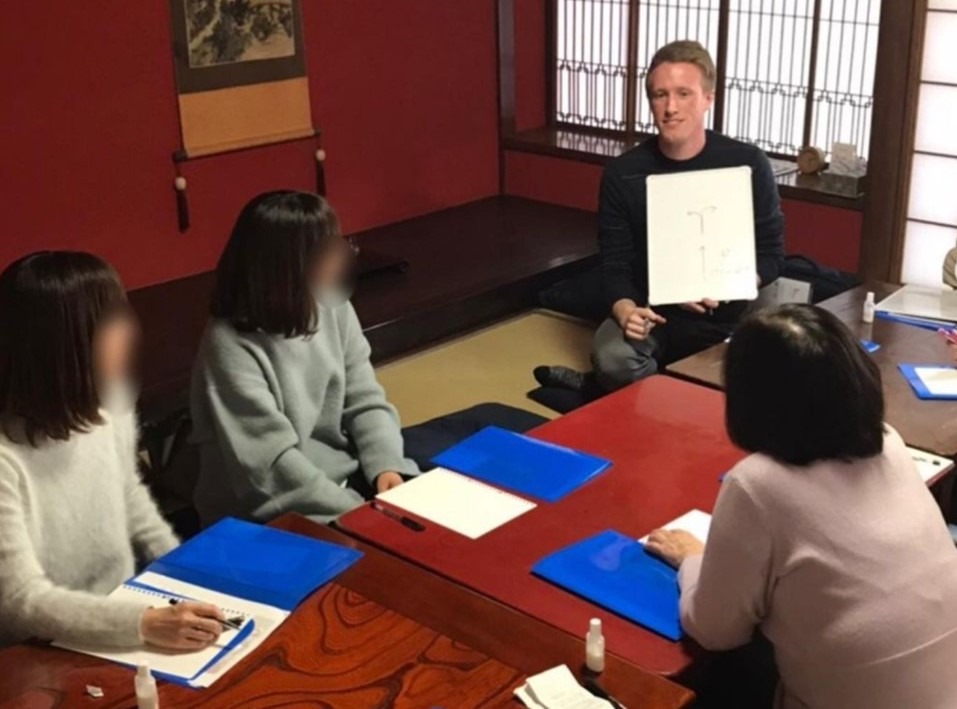 What qualifications do I need to teach English in Japan?
If you want to teach English in Japan, requirements at most English language schools include the following:
A TEFL/TESOL certificate
Since Japan is a highly sought-after TEFL location, competition for jobs can be fierce, and it's better to exceed the qualifications listed on job postings. To start with, all teachers should complete TEFL certification of at least 120 hours, like the Master Certificate. If you're already TEFL certified and looking to improve your resume, consider taking a Specialized Certification course, like Teaching English to Young Learners, as the extra instruction will make you even more desirable to schools and recruiters in Japan. You can also study ELT subfields, like Teaching English Pronunciation, when you enroll in Micro-credential courses, which provide targeted training and demonstrate your commitment to continued professional development.
A bachelor's degree
Many jobs for teaching English in Japan require you to have a bachelor's degree. Although your options might be more limited, it is still possible to teach English in Japan without a degree, especially if you are a highly experienced EFL teacher and have native-like fluency in English. If this is the case, make sure you have a strong resume and are well-prepared for your interview. Play up your teaching experience and be sure to mention any other in-person or online TEFL certification you may have to increase your chances of getting hired. If you're unable to find work in Japan, consider another country where it's easier to teach English abroad without a degree. Or, opt for teaching English online with a company that doesn't require a degree.
How much money can you make teaching English in Japan?
The average salary to teach English in Japan is high, with monthly income averaging from USD $2,000 to $2,500. Hourly tutoring rates run about USD $20-$28 per hour, which can be a great way to supplement your income if you have free time to spare. While jobs in Japanese cities pay more than those in rural areas, the cost of living is higher in urban areas as well. On top of your TEFL salary, benefits for teaching English in Japan may also include housing reimbursement, visa assistance, and more. Keep in mind that if you choose to teach English online in Japan, your salary could look quite different, depending on whether you run your own business or work with a company. Here's some advice for how to make the most money as an online English teacher.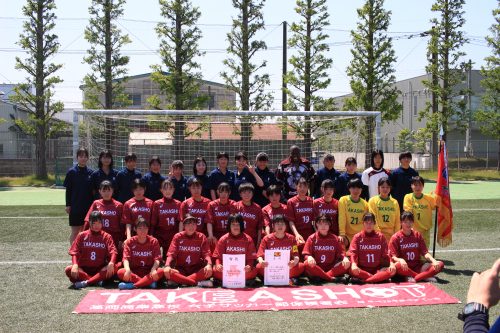 How do I get a job teaching in Japan?
Now that you know the perks awaiting you and what you need to get qualified as an English teacher in Japan, you may be wondering where to start and how you can succeed in landing opportunities in the country. Let's delve into how you can find English teaching jobs in Japan and how you can ace the recruitment process!
How easy is it to get an English teaching job in Japan?
Finding a teaching job in Japan is easier than you might think! As long as you meet the requirements and are TEFL/TESOL-certified, you should have no problem landing a great job. You can search for English teaching positions on the Bridge Job Board. Of course, you can always apply to teaching programs directly as well.
Hiring seasons in Japan are typically at the beginning of the year, from January to March, and during the summer before school starts, between June and August. If you're looking for a teaching job in Japan, these months would be the best time in which to do so, when the demand for new EFL teachers is at its highest.
Since teaching is a highly respected profession in Japan, you'll want to make sure you present yourself as a respectable and professional educator. Take your interview seriously, and brush up on your TEFL skills before you start your new job abroad or online. You can do this by:
What is the JET Program?
You may have heard that you can teach English in Japan through JET, which stands for the Japan Exchange Teaching program. This highly competitive program, which is a popular way to teach EFL in Japan, requires assistant teaching applicants to have a bachelor's degree and citizenship from a participating country, as well as a strong interest in Japanese culture. The upside? Salaries for teachers start at ¥3,360,000 per year (which is about USD $31,000), and you can teach with the program for up to five years. While housing is not included in the JET Program, there are other benefits, such as airfare to and from Japan, a job lined up in advance, in-country support, and a high level of cultural immersion.
Colette, from Trinidad and Tobago, is a Bridge grad who has taught English with the JET Program. She gave some tips for EFL teachers who want to be part of the program: "JET is about cultural ambassadorship as much as it is about teaching. So, the interviews are concerned with your openness to cultural exchange as much as your teaching experience and English knowledge. They want teachers who will share their culture with the students and the community, and who are willing to learn about and embrace Japanese culture during their time here."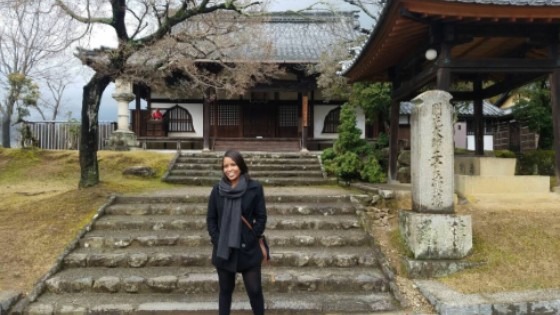 What are some other teaching English in Japan programs?
The Westgate program places English teachers mainly in universities, although it also has programs for teaching young learners and in secondary schools. Westgate teachers can earn from ¥260,000 to ¥275,000 a month (around USD $2,370 to $2,500) depending on the teaching experience they have, and they work with a three to five-month contract. In order to qualify for the program, English teacher applicants are required to have a TEFL/TESOL certificate, a bachelor's degree, and EFL classroom teaching experience.
Especially if you're a newcomer to the TEFL field, you may be interested in joining the Interac program. Through this program, EFL teachers can become ALTs in schools, most of which are situated in rural areas in Japan. Their salaries can range from ¥2,400,000 to ¥2,700,000 per year (approximately USD $21,000 to $24,000). In order to become an Interac ALT, you need to have a native level of English, hold a bachelor's degree, and have been educated in the English language for at least 12 years. Having TEFL/TESOL certification and teaching experience also boosts your chances of getting into the program.
As one of the biggest and most reputable "eikaiwas" in Japan, AEON places EFL teachers in private English language schools to provide conversational classes to children and adults. Under this program, you'll usually give classes in the afternoon, in the evening, and on weekends. AEON teachers also receive a competitive salary, which starts at ¥275,000 (around USD $2,500) per month. To be eligible for this program, you'll be required to have a bachelor's degree, a strong command of the English language, and a valid working visa (AEON can also provide a visa scholarship). Having TEFL/TESOL certification is a huge plus.
How can I teach English in Japan online?
Whether you'd like to have a side gig or teach English while exploring Japan as a digital nomad, you can find plenty of online jobs for teaching English in Japan.
Although requirements and teaching rates may vary, you'll find that employers with more stringent requirements usually pay higher. While having a TEFL/TESOL certificate and a bachelor's degree will get you qualified to teach online in Japan, you can boost your chances of getting hired (or increase your teaching rates) by possessing a Specialized Certificate in Teaching English Online.
Let's look at some ways you can teach English in Japan online.
Work with online ESL companies
There are plenty of teaching jobs in Japan for non-native English-speaking teachers and native speakers alike through online English schools or companies that offer conversational classes, Business English lessons, and after-school tutoring. And, even if you're not residing in Japan, you can still teach with most of them!
Here are some of the most popular online ESL companies in Japan:
Explore more online English teaching companies.
Freelance through a marketplace
Alternatively, you can work as a freelance tutor on ELT marketplaces like Preply and Cafetalk. On these platforms, you can set up your own English teacher profile, create your preferred class schedule, and receive students' payments. Although these platforms typically take a commission from your class earnings, they also take care of marketing your classes and matching you with potential learners.
Start your own online English teaching business
With the huge demand for English teachers in Japan, why not launch your own online EFL teaching business? As an independent teacher, you can set your own rates and choose your own teaching methods and materials!
Running your own English teaching venture online also means you'll have to market your classes and attract more potential learners. Check out some strategies for finding online ESL students.
You can learn the operational and business skills you need to succeed with Specialized Certification in Teaching English Online as a Freelancer.
Teach online through a program
There are also a few programs for teaching in Japan online. Westgate, for instance, offers the E-Learning Program to university students. The E-learning tutors in this program can get a four-month contract to act as mentors to students by giving them feedback on their assignments and encouragement throughout their course.
Can you teach English in Japan without knowing Japanese?
Yes! In fact, many EFL teachers in Japan do not speak the local language and get by just fine. If you're interested in learning Japanese, some international schools in Japan will even pay for your language classes. If working as an Assistant Language Teacher in Japan, you'll have plenty of opportunities to learn more about the culture and language, which is perfect for those EFL teachers who are looking for an authentic experience.
As you can see, there are many opportunities for teaching English in Japan, either through a traditional school or program or online as a digital nomad. Teaching in Japan can be a rewarding cultural experience, one that you can certainly check off your bucket list as long as you get TEFL qualified and are well-prepared before applying to jobs!