With his sights set on globetrotting, Bridge grad Sithembiso Nkosi, from South Africa, switched from the Physical Education field to teaching English. After earning online TEFL certification, he was accepted into the JET Programme, which enabled him to teach English in Japan. He shares how he landed his first overseas teaching job and discusses his plans to continue traveling around the world.
Hi, Sithembiso! Can you share a bit about yourself?
I'm 36 years old. I'm from Pretoria, South Africa. I studied Sports Science at the University of Pretoria. My first professional job was teaching the International General Certificate of Secondary Education (IGCSE) and A Level Physical Education at an international school in Pretoria. I also worked at UNICEF, South Africa.
I also have my own soccer program, so I've been working in youth development for the last 15 years.
What inspired you to switch to English teaching?
Traveling the world has always fascinated me, and the only logical career to do that is by teaching. English is in demand all over the world, be it in Asia, South America, or Europe. People are always looking to learn the language. It's a great opportunity to see different countries, so why not do it and work with young people and see the world through the medium of English?
Learn more about teaching English abroad.
Where have you taught English?
I first taught English at the international school where I also taught Physical Education. I'd had experience teaching in the classroom, but I started teaching English specifically about two months ago because I've also got Spanish friends who are teachers. As Spain is pushing for bilingual education, teachers there have to take the English language test Aptis. So, I'm helping my friends with the speaking section of the Aptis test. We speak about topics like how their day was, their family, their last holiday destination, etc. Now, I've got another experience teaching English by being with the JET Programme.
How did your past experiences as a P.E. teacher and working at UNICEF help you as an English teacher?
I think my cultural background has helped me a lot because I'm working with intercultural organizations. Both UNICEF and the international school I worked at are multicultural institutions, so I've had a lot of experience working with children from different countries, and it has prepared me to understand how young people all over the world are.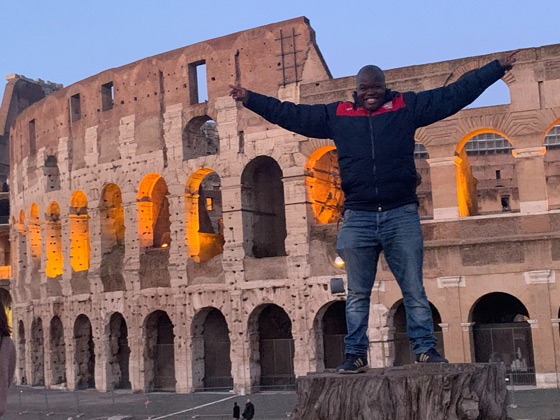 You started teaching with the JET Programme a month ago. How did you find out about this opportunity?
I was in Japan in 2018 for a master's program with two other universities, the University of Utrecht in the Netherlands and the University of Tsukuba in Japan. So, I spent a month in the Netherlands and a month in Japan, and in our final presentations in Japan, Mr. Kuzwayo from the Embassy of South Africa came to evaluate our presentations and he invited me to the South African embassy in Tokyo. He asked me how I liked the country, and I said I was really enjoying it. He mentioned the option to do the JET Programme. I didn't know anything about the program at the time, and he explained that it involves teaching English for up to five years in Japan. Three days later, while I was touring Tokyo, I bumped into another South African and he told me he was in the JET Programme. He encouraged me to join, and it was really great!
Learn more about the JET Programme.
What are the requirements to be considered for the JET Programme?
To get into the JET Programme, you need to have:
A degree in any subject
A compelling statement of purpose if you're in the U.S., as the JET Programme is more competitive there
Once you get accepted into the program, the Board of Education in the city where you're staying will choose the school you'll teach at.
Can you tell us more about your job?
I'm teaching at a commercial school in Takaoka, Toyama, Japan. It's also a senior high school, so a lot of the students are between 15 and 18 years old. The school is 120 years old, so it has a lot of history and tradition. It's also famous for its baseball program.
The students who I teach are Japanese. The English level in Takaoka is not very high, although the learners are really trying and they're really energetic. The lessons that I give focus on English expressions and conversations. I also teach English grammar and idioms. I'm also involved with the school's English Conversation Club.
Earn Specialized Certification in Teaching English to Young Learners and Teens.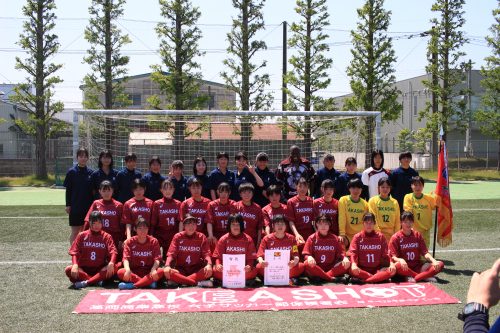 What's your work schedule like?
JET Programme participants usually start school at eight in the morning and finish at four in the afternoon. But because of my sports background, I've committed myself to activities at school. So, I literally finish school at 7 p.m., like all other Japanese people, because of the sports activities. When I come home, I usually eat. After eating, I help my Spanish friends with Aptis exam preparation. I also like speaking with the other South African JET participants, so I do a lot of video calls. In my spare time, I work on my YouTube content and go to the movies.
Teach English language proficiency exam prep to help students with the TOEFL or IELTS.
Do you recall any memorable or funny moments that you've had as an English teacher?
Japanese kids are really energetic and exciting. We've got the coolest after-school clubs and activities, so all the kids will do sports for about three to four hours a day when school ends at 4 p.m. One of the most interesting things is that every day, whether at eight in the morning or at three in the afternoon, there is always a kid sleeping. I'm not used to that! I always come to class and find a kid sleeping, and I find it very funny!
As I'm inspired by traveling around the world, one of the key requirements for working overseas is to get TEFL/TESOL certified. So, that's the reason why I got certified – to be able to teach abroad.
How has this course helped you professionally?
It was absolutely amazing! It helped me a lot, especially with small things like breaking up the class into smaller units when they do activities like dialogues and using realia to interact with your students. I also used the realia ideas I learned in the course when I was making my self-introduction video and when I was teaching my students about South Africa. For example, I used the South African flag, some small animal figurines that I brought, and a paper bill of rand, which is the currency in South Africa. Those are some of the small things that I found that have helped me speak to my students.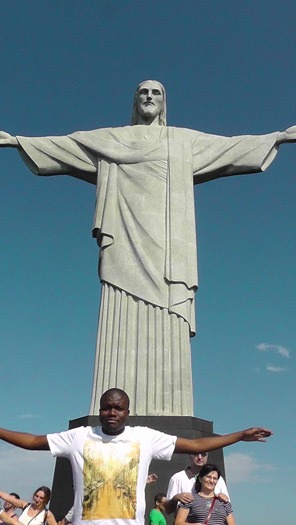 What's next for you?
I'd like to go to many countries. I've got a 15-year plan to teach ESL, and my next plan is to go to Spain immediately after Japan. I'm hoping to stay with the JET Programme for at least three years before going to Spain. From Spain, I'll probably come back to Asia to do the EPIK English Program in South Korea. Then, I'll go to France, because they've got an English teaching program there too, then to Brazil, Argentina, Hong Kong, and China. There are a number of countries I want to see, and I want to use English, along with football, as a medium to get into these countries.