Joshua, From the U.S., Teaching English in Belarus for Over Four Years
By Krzl Light Nuñes
May 19, 2020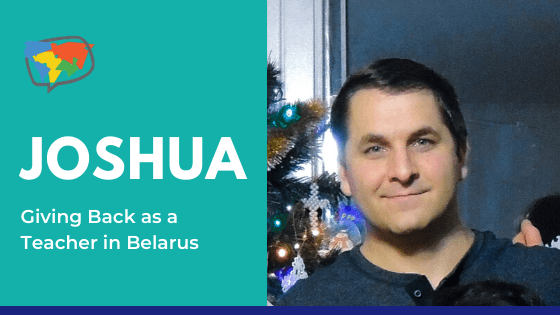 Bridge graduate, Joshua Polivka, is an English teacher who moved to the Eastern European country of Belarus, where he has ancestral roots, in hopes of giving more people the opportunity to learn the language. For the last five years, he has taught a plethora of students, both in the classroom and online. He shares more about his teaching life and aspirations as he continues to thrive in a country that has become his home.
Can you tell us a bit about yourself?
I am from Fredericksburg, Virginia. Prior to teaching, I worked in I.T. as well as construction. Right now, I'm living in Belarus and I've been here for about four and a half years now. I have three sons aged 5, 3, and 18 months. The youngest two were born in Minsk. I love to spend time with my family traveling and learning about other cultures.
My wife and I have been married for eight years. We got married with the intention of working towards moving to Belarus. My ancestry is from Belarus and I've always wanted to move back and do something to help Belarusian people. English is something that I'm good at and it allows me to live there and help others.
Why did you decide to become an English teacher?
I love to help people and wanted to go back to where my family was from. I wanted to help people who desired to learn English but lacked opportunities. I teach primarily in person but have had to completely adapt. To gain experience, I worked in the USA as a teacher for 18 months (3 semesters) prior to moving to Belarus.
How is the demand for English teachers in Belarus these days?
It is wide open. The country really wants teachers and the opportunities are prevalent.
Can you tell us about your current teaching job?
I work for Hope International Charity. I teach from the lowest beginners up to super-advanced students, who are typically English teachers, and their ages are 16 to 77. On a typical workday, I spend the mornings preparing, then I teach sessions in the afternoon through evening. My classes are geared toward business and working adults.
With Hope International, I taught mostly in person but also some online for the last five years. It was probably two to four hours a month that I held live online meetings. Right now my Belarusian director has stopped my lessons until the fall. The lessons were initially stopped due to the major spread of COVID-19 but then my father unexpectedly passed away and I came to the USA to be with my mom. We will return in August.
How has the COVID-19 virus crisis affected you as a teacher?
It has caused us to adapt to teaching primarily online and focus on keeping our students healthy.
I wanted to challenge myself as a student and push to become a better teacher. I also wanted more certifications. They will open more doors for me as an English teacher.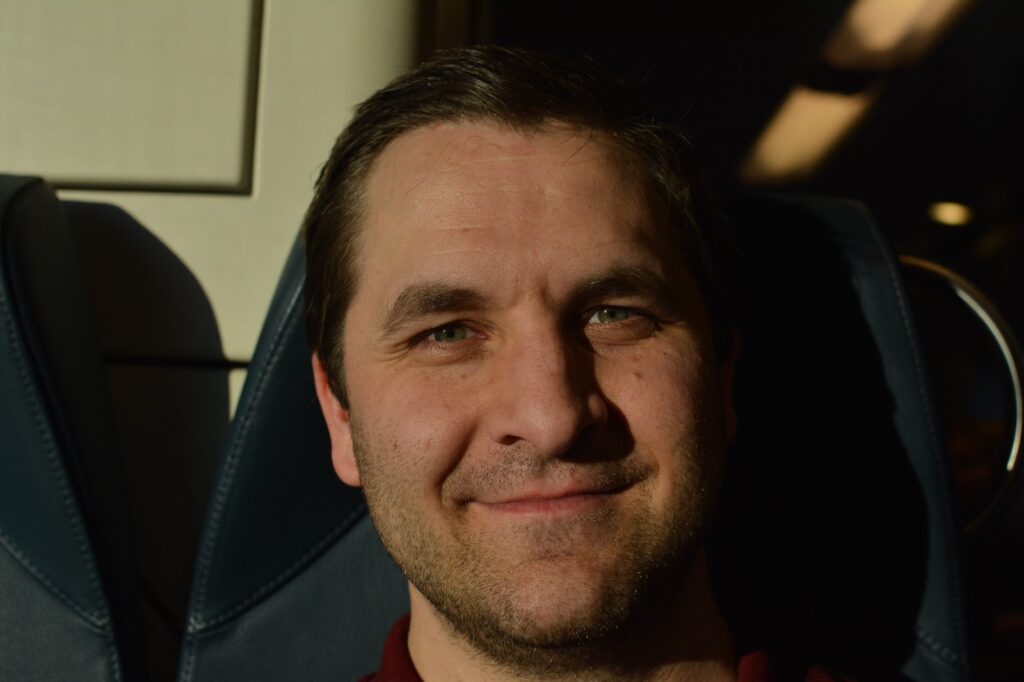 What are your future career plans?
I intend to become fully certified under the Bridge Master TEFL/TESOL Certification, get my master's degree through the University of Denver, and open a training institute for training teachers in Minsk. Also, I would love to open a Bridge campus for other countries someday.
Are you looking to live in Belarus indefinitely or relocate to another country in the future?
I plan to live in Belarus for as long as I can, hopefully for 30 years.
Do you have any advice for new English teachers who aspire to teach online?
First, be patient. Remember that as your students are learning, you too are learning as a teacher. The best teacher is a lifelong student. Also, do not be afraid to learn and try new things. Grow as a teacher.
Read an interview with another teacher abroad who's shifting her classroom-based students online: Johanna, from Germany, teaching in Japan.