Luisa, From Brazil, Online ESL Teacher and Life Coach in the U.S.
By Krzl Light Nuñes
April 29, 2021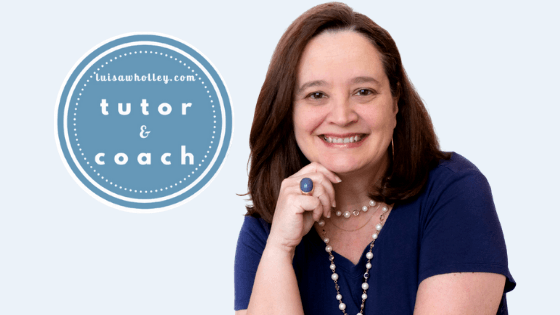 Whether it's teaching languages or guiding people through personal challenges, Bridge grad Luisa Wholley, from Brazil, strives to help others make progress in their lives. Currently living in the U.S., she works as a freelance online teacher of English and Portuguese as well as a life coach. In this excerpt from a recent video interview with Luisa, she shares how she found her passion for these two careers and explains the ways teaching and life coaching are interconnected. (To watch the full video interview, scroll to the bottom of this post.) 
Hi, Luisa! Can you share a bit about yourself?
I'm originally from Brazil. I was born in Rio de Janeiro and I lived there up to the 90s. When I came to the U.S., I came to study and decided to make it my home and became an American citizen, too. That's my geographic journey – from Brazil to the U.S. I live in Tampa, Florida now, so it's very tropical here, too.
What inspired you to become an English teacher?
It's a lifelong story. My mother was a teacher in Brazil, and when I was about seven years old I told her, "I want to learn English." I was fascinated with that idea and I fell in love with the language and with the culture, so it was kind of a natural progression.
I actually started being a translator after college. From then on, it was a natural progression to teach. I love tutoring. I love that idea of being one-on-one or in small groups and helping people communicate, and that started early on.
I had, on and off, times in my life where I did other things. I'm over 50, so a lot of things happened in life! I became a mother and I moved so a lot has happened, but teaching has always been something that I came back to because I love doing it.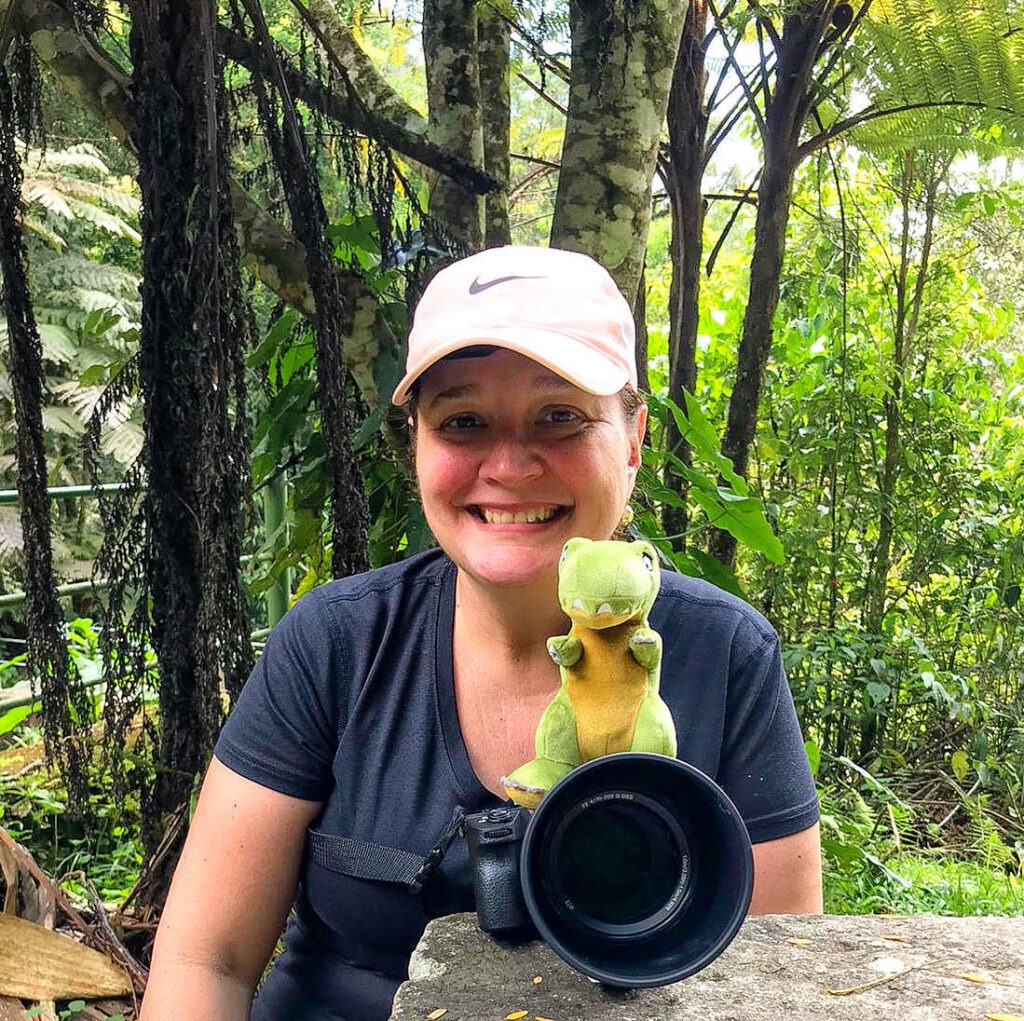 Where are your students usually from?
I've always worked with a variety of people in terms of English – because I also teach Portuguese for Americans. In terms of English itself, my students so far are mostly Brazilians and people who speak Portuguese.
You run your own online ESL teaching business in the U.S. How have you built your client base?
This has kind of been a comeback for me because I was for some time away from it. The pandemic put me into that online mindset that's now necessary. I said, "You know what? I should go back to teaching and use that online platform to be my office."
So, I've been just keeping my social media and my website, www.luisawholley.com, as a source of leads. And on these platforms, I advertise myself. It's kind of a new thing for me. I'm just putting my feet in the water slowly and testing the waters to see how it's going to be. But I love doing it.
What do you like best about teaching English virtually?
It's flexible and it's very convenient for everybody these days. I work with adults, and adults are busy; they have their work and their lives to take care of, so being online is very practical for them. That's the best aspect of it. And, with COVID-19, it was something that more and more people started doing and it just makes sense in terms of not having to commute and not having to get in a car to go somewhere. It's very, very easy for them, and for me too.
Learn more about teaching English online to adults.
You also work as a life coach. Why did you decide to get into this job?
It's funny, because coaching and teaching have differences, of course, but they also have some very interesting similarities:
I love helping people communicate, so that could be in a language aspect helping them with expression, or with personal goals and issues they want to talk about and be better at communicating.
The basis of coaching is really asking powerful questions. The person can have the insights and awareness to correct their course or change a habit. And I like that concept in teaching, too, because if you give the student everything, they're not really doing the process and they're not feeling proud of themselves. So, powerful questions work in that way. too. It's a connection that these two businesses have for me.
Both require patience and empathy, so it brings these together for me.
How did you prepare yourself to become a life coach?
I started it last year. I did a certification program that's approved by the International Coaching Federation. You learn by doing; they have you right away start coaching and doing sample sessions for people, pro bono. So, it was a very, very good journey. When I'm teaching, I like to look at the person, not only the student, and coaching has helped me with that too. So, it was a good combination for me.
Who are your clients as a life coach?
It's varied. Most of them are closer to my age group – I'm in my 50s – people who are reinventing themselves and worked for a long time doing one thing and then decided to go on their own but were afraid of taking that leap. So, I like to help people who are in some kind of transition, and finding their own purpose is something that's really interesting with my clients.
Can you share a memorable moment that you had as an English teacher or as a life coach?
We always have fun. I think fun is a good setting for everything, to take things lightly and then be able to have a light environment.
But what's really memorable to me is more like a quilt that I make. Each student or each client is a little patch of that quilt, and when they come to me and they're happy because they achieved something, like, "I started my business. You helped me" or, "I was able to communicate. I traveled and I understood everything," these moments, when they give me the feedback of our classes making a difference in their lives, are the memorable part for me. That's the thing that I take away with me every time.
For me, it was interesting because I did a lot of studying back in Brazil, and I had experience and everything else but stopped for a long time. So, I felt like I was rusty. I needed to go back into it and I felt like there was a gap there that I needed to fill with more studying. I wanted something comprehensive, which the 120-Hour Master Certificate was.
It was great for me to review a lot of things. When you stop, it's like a muscle if you don't exercise it, so I needed that activation again. I'm also about to finish my only online specialty course, which is tailored to people who are doing this online, and I'm enjoying that as well.
What's next for you?
Besides growing my business, which is in its infancy at this point, I do want to pursue a master's degree. I have a bachelor's so I want to go for my master's, and I believe that there's always time; it's never too late. I'm in my 50s but I'm ready to tackle that in the future.
Watch the full interview with Luisa: