The idea of running your own business – and having the freedom to be your own boss – is exciting, but it can also feel daunting, especially if you've never done it before. Thankfully, breaking into the field of freelance English teaching online is actually easier than you might think! Unlike the more structured setting of teaching online with a company, when you have your own tutoring business, you're in control of who, what, when, and how you teach. Let's take a look at how to get started freelance English teaching online, including how you can gain the necessary business and marketing skills to succeed.
What's a freelance online ESL tutor?
Many people who decide to teach English work with a school or an online teaching company. For online teachers who are just starting out in the virtual classroom, this can be a great option, but when you work with a company, there are some limitations. For example, you'll receive a set range of hourly pay, you'll teach their curriculum during their available hours, and you may even sometimes struggle to keep a full/predictable schedule.
As a freelancer, on the other hand, you will be running your own business in terms of choosing your unique teaching style, student demographic, hourly rate, and platform. Teaching English online as a freelancer not only gives you complete control over your schedule but also over the direction of your English teaching career. You can choose to teach your students in person, online, in groups, or in a one-on-one setting. The possibilities are endless, and so are the advantages.
Hear from teachers who discuss what it's like teaching English online with a company vs. freelancing.
Who works as a freelance ESL tutor?
As the online education movement grows, so does the demand for passionate teachers. Whether you are a retired or active teacher, a stay-at-home parent, a college student, or simply someone who is seeking a rewarding career you can do from home, you too can become an English tutor online!
For some classroom-based teachers, being an online English tutor for students around the world makes for the perfect part-time side gig. For others, like Bridge graduate Carla, a freelance online English teacher in Brazil, it becomes a full-time career.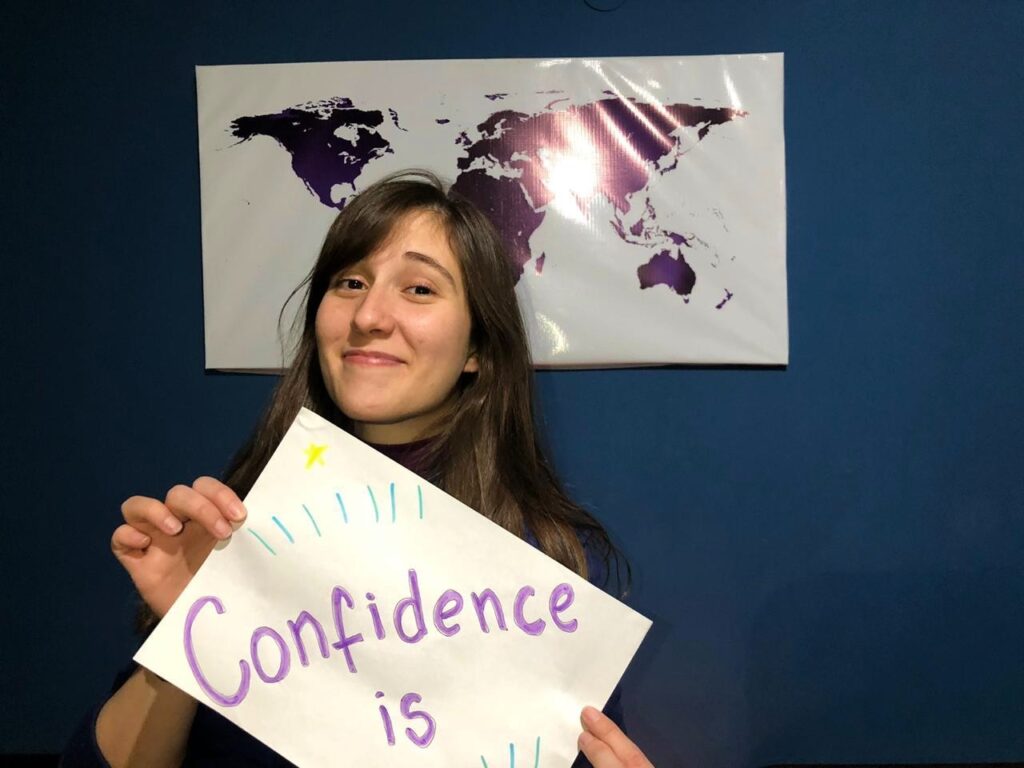 What are the benefits of freelance English teaching online?
Work from home
Working from home is an invaluable advantage of having an online career, especially as an independent freelance teacher. Whether you are a stay-at-home parent who needs to book classes during naptime or around school drop-offs or a world traveler who needs to be able to work from wherever you are in the world, freelance teaching is a viable career path for you. Private ESL tutoring is also an excellent side gig for busy college students who need to be able to set a schedule that works with their classes while still earning some good money.
Itching to travel? See how to teach English online as a digital nomad.
Flexible schedule
Not a morning person? Great – only schedule afternoon classes! Do you like ending your workday by noon? No problem – offer early morning classes and have the rest of your day free to do what you want! Whatever your case may be, working as a freelance online English teacher allows you to choose what hours and days you want to work.
Here are tips for creating your ideal online English teaching schedule.
Be your own boss
When working with a company, you may have no choice but to teach unruly students, follow curriculums you may not agree with, or work for an amount of money that doesn't seem very fair for the effort you are putting in. But with freelance English teaching online, you control every single aspect of your business, including your teaching style, curriculum, and who you teach, and many find this kind of freedom and autonomy priceless.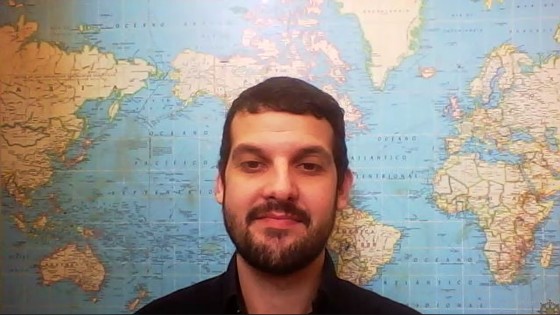 Higher (unlimited!) pay potential
Because working as a freelance English teacher cuts out the middleman, you get to receive 100% of the money your students are paying for classes. Private ESL tutoring is not only in high demand, but if you market your skills, experience, and enthusiasm correctly, you can charge higher rates than when working with a company. You are in the driver's seat when it comes to how much you think your particular skills and niche are worth, which is pretty amazing!
Learn how to set your rates as a freelance English teacher.
What are the challenges of being a freelance ESL tutor?
Despite the many benefits of freelancing, you may still be wondering, "Should I teach online with a company or work for myself?" Below are some of the main challenges you may face when becoming a freelance ESL tutor.
You must be self-motivated – it's all up to you now!
You are your own boss! Now what? Self-motivation will be the most crucial part of becoming a successful freelance online English teacher since you will be in charge of marketing yourself and booking clients. Setting your rates, scheduling meetings, scaling your business, etc. will be your responsibility and can seem overwhelming at first, but it can be done!
Read an insider's top tips for success as an online teacherpreneur.
You need to market yourself and educate yourself on how to run a business.
You'll have to help your potential clients find you before you can begin teaching English online as a freelancer. This can include marketing yourself via social media, email campaigns, and possibly making a website that represents you, your experience, your expertise, and what you offer your students. You will also have to make sure you are staying informed on how best to run a business on your own.
Sheyla, a freelance online tutor in the U.S. who found her niche with Brazilian language learners, describes her success with Facebook marketing, saying, "I started off by putting an ad on a Brazilian Facebook page where the community shares information with the immigrants in the USA. The first week that I put the ad up, I filled up a schedule with four classes per day."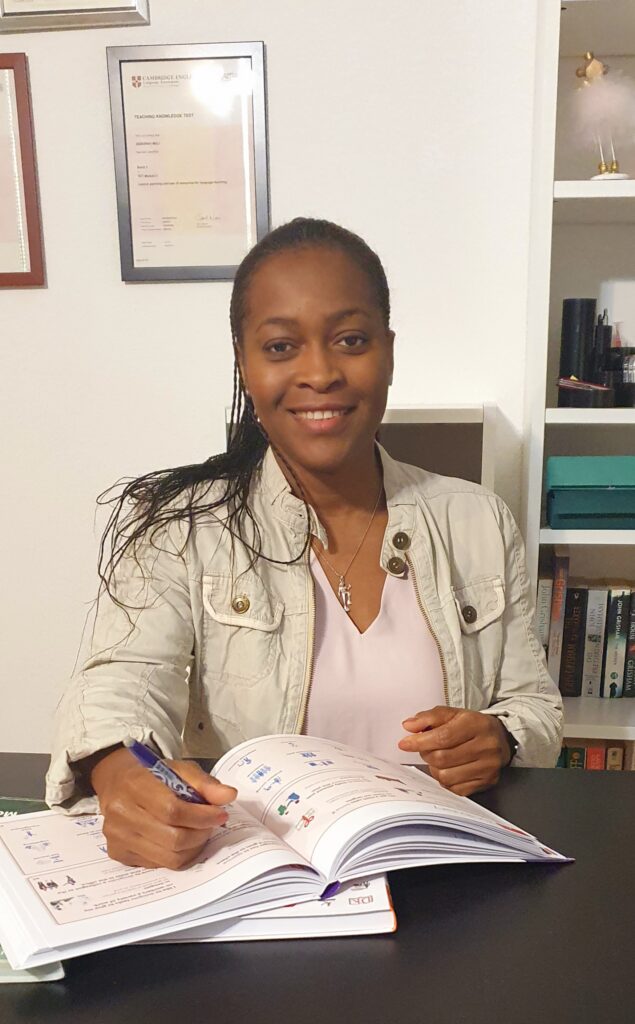 How do I get started if I want to freelance teach students English online?
Step 1: Make sure you're fully qualified and prepared.
TEFL/TESOL certification
If you're not already an experienced teacher and you don't have general TEFL certification, begin there. For example, the Master Certificate course is the perfect starting point. This online TEFL certification will provide you with all of the knowledge and skills you need to be an effective EFL instructor.
If you're already certified or experienced, add Specialized Certification in Teaching English Online for more training and tools to make you a stronger online ESL tutor. This certification focuses on preparing you to teach in a virtual classroom by mastering relevant teaching methods, terms, and technology, making you as confident as possible to strike out on your own.
You can also take the Comprehensive Certification Bundle, which combines general TEFL/TESOL training with specialized training in teaching English virtually so that you're fully qualified to teach both online and worldwide!
Knowledge of how to launch your freelance business and acquire students
To build a successful career in freelance English teaching online, you will need to learn the ins and outs of becoming self-employed. For many, this includes new skills such as finding your teaching niche, marketing your new business, promoting your brand, expanding your social media presence, and many other logistical aspects of running a business. Bridge offers a 30-hour Teaching English Online as a Freelancer course for teachers who want to master these business and operational skills to launch a lucrative freelance English teaching career.
Freelance English teachers share their strategies for finding ESL students.
A dedicated teaching space and the proper equipment
Since you will be teaching virtually, you will need an appropriate space in which to conduct your lessons. This place should be quiet and well-lit and have a teaching background that promotes learning and keeps your students engaged. For example, for young students, you will want to decorate your background with things like a world map, a poster displaying the alphabet or numbers, etc. You should also use a headset, which will not only make your students easier to hear but will make you sound clearer to them and eliminate any background noise that may be present in your teaching space.
Learn ways to invest further in your teaching space and take it up a notch!
Step 2: Apply your knowledge of running a freelance enterprise by creating a business plan.
Now comes the fun part! What do you want your business to look like? What will your niche be? Will you tutor young children around the globe? Will you teach business English to professionals? Will you help students study for their upcoming TOEFL exam? The possibilities are endless and entirely up to you! You will also have to decide how many students you would like to take on, how they will pay you, and how you will keep track of the logistical side of running your own business. This includes deciding how you will market yourself. Whether it is through social media, your website, email marketing, or working with an agency, this will set the tone for how your business will thrive.
If you're not sure how to craft a business plan, don't worry. As the final project in the Teaching English Online as a Freelancer course, you'll apply everything you've learned by developing a detailed business plan to kick-start your career as a freelance tutor!
Step 3: Jump in and get started with your first students!
You're now ready to get started on your freelance online English teaching adventure! Whether you want to keep your schedule limited and only work a few hours a week or your goal is to have a waitlist of students, by implementing all that you learn in your TEFL/TESOL courses and putting your business plan into action, you'll be equipped to make it a reality.