Margarida, Online English Tutor and Digital Nomad, Currently in Croatia
By Krzl Light Nuñes
October 5, 2021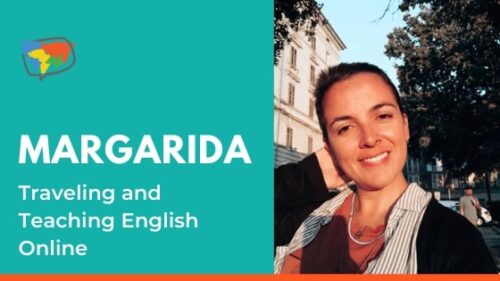 Settling down in one place has never been an option for Bridge grad Margarida Coelho, from Portugal, since she quit her cruise ship stint a year ago. A digital nomad, she's currently running her own freelance online English teaching business while exploring Europe. Read on to find out more about her adventure and her tips for dealing with the most common issues that traveling ESL teachers face.
Hi, Margarida! Can you tell us a bit about yourself?
I'm from Portugal and I'm 36 years old. Right now, I'm in Croatia in the Balkans. I used to work on a cruise ship, which is why I know a lot of countries and people!
You work as an independent online English teacher. Can you tell us about your freelance business and how you find students?
I feel I'm a really lucky person because every single week I have more or less one or two students who are interested in having English lessons with me. The majority of my students are from Portugal or Brazil. They speak Portuguese and I help them with English lessons.
Potential students usually send me a message on the website where I advertise my classes; then I send a message back and we book a free trial lesson. They really like it because it's based on conversation, games, and topics that they like.
Learn how to attract students as a freelance online English teacher.
You took Bridge's 120-Hour Master Certificate TEFL/TESOL course. What lessons from this course have you applied to your own online English classes?
I think everything! I took the course one year ago and I really enjoyed it. Before, I knew nothing about teaching and the importance of preparing lessons before class and guiding the lesson according to the level of the students or where they came from. I learned these kinds of things.
I really recommend it because it changed my life and the style that I think we need to teach people. So, it's really important.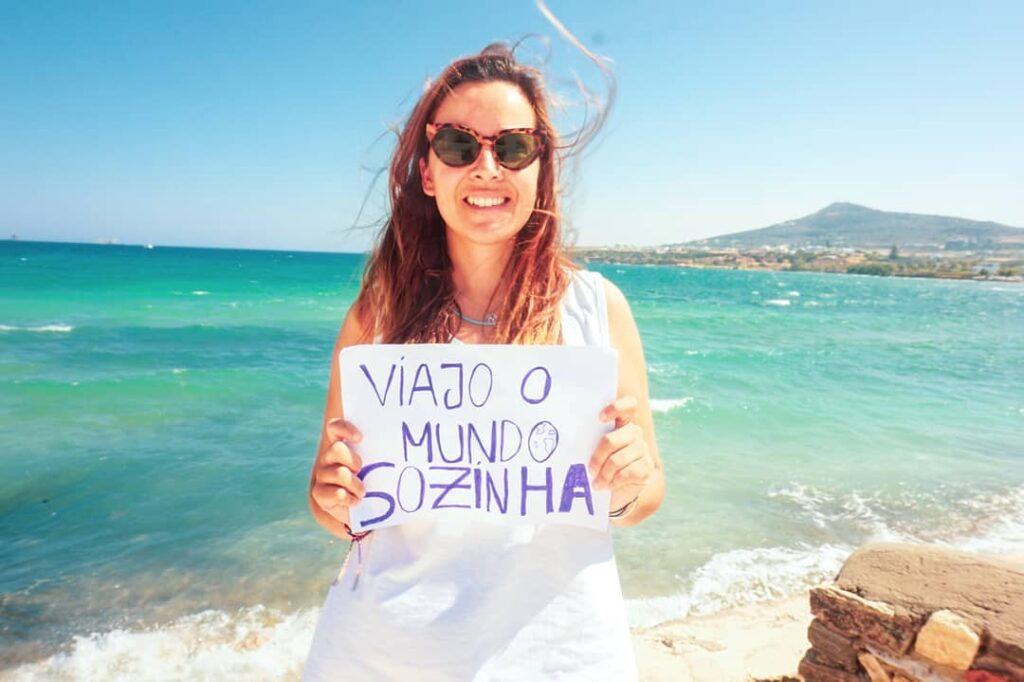 When and how did you decide to become a digital nomad?
This started almost a year ago after I stopped working on a cruise ship. I was looking around and wondering what I could do to be a digital nomad. I didn't find anything in the beginning. I was a little lost. Then, I stopped and said, "Well, what would I like to do to be free, so I can work from any country?" I stopped for a month to think about it, and then I found out about Bridge, and I decided to do the course.
I think being a digital nomad has been in my soul ever since. This is what makes me happy because I feel so bored to be stuck in one place and have a physical job and do the same things. I wasn't happy with that. It's not for me.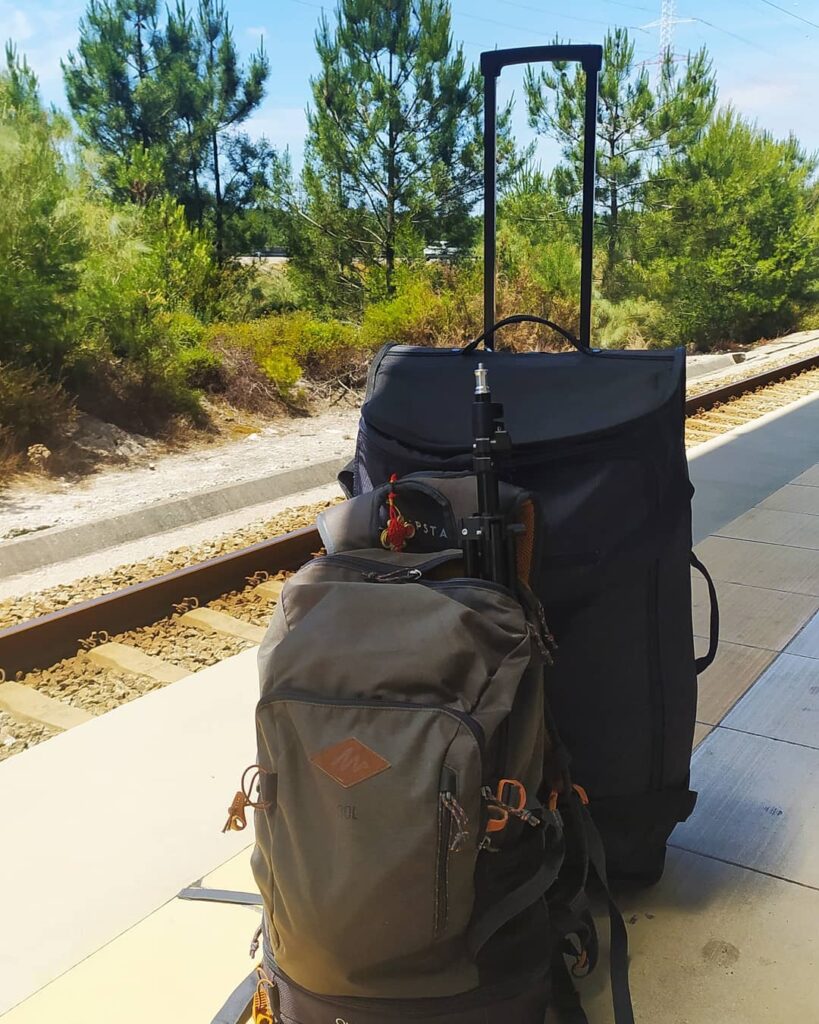 How did you manage to travel and work remotely during the pandemic?
I just create a little plan. The thing that was on my mind was that I needed to get the vaccine. I thought, if I have the vaccine, I can go wherever I want and I will be free. I just had one invitation to do a summer job in Greece. I went back there because I was in Athens before the pandemic. I have the Social Security number and everything, so it was really easy to go to the pharmacy, book the vaccine, and get the two shots within a month. After that, I was free to do anything.
Right now, with the vaccine, it's easy to get the bus, get a plane, or go to hostels. It's as easy now as it was before the pandemic. So, for me, I can't see anything that was changed.
You returned to traveling abroad some months ago. Which countries have you been to in recent months?
I moved back to Greece. It was not in my plan, but I received the invite and I was there in the summer. And then in September, I started to do the Balkans. So, I have been to Albania, Montenegro, Kosovo, the north of Macedonia, Serbia, and Bosnia and Herzegovina, and now I'm in Croatia.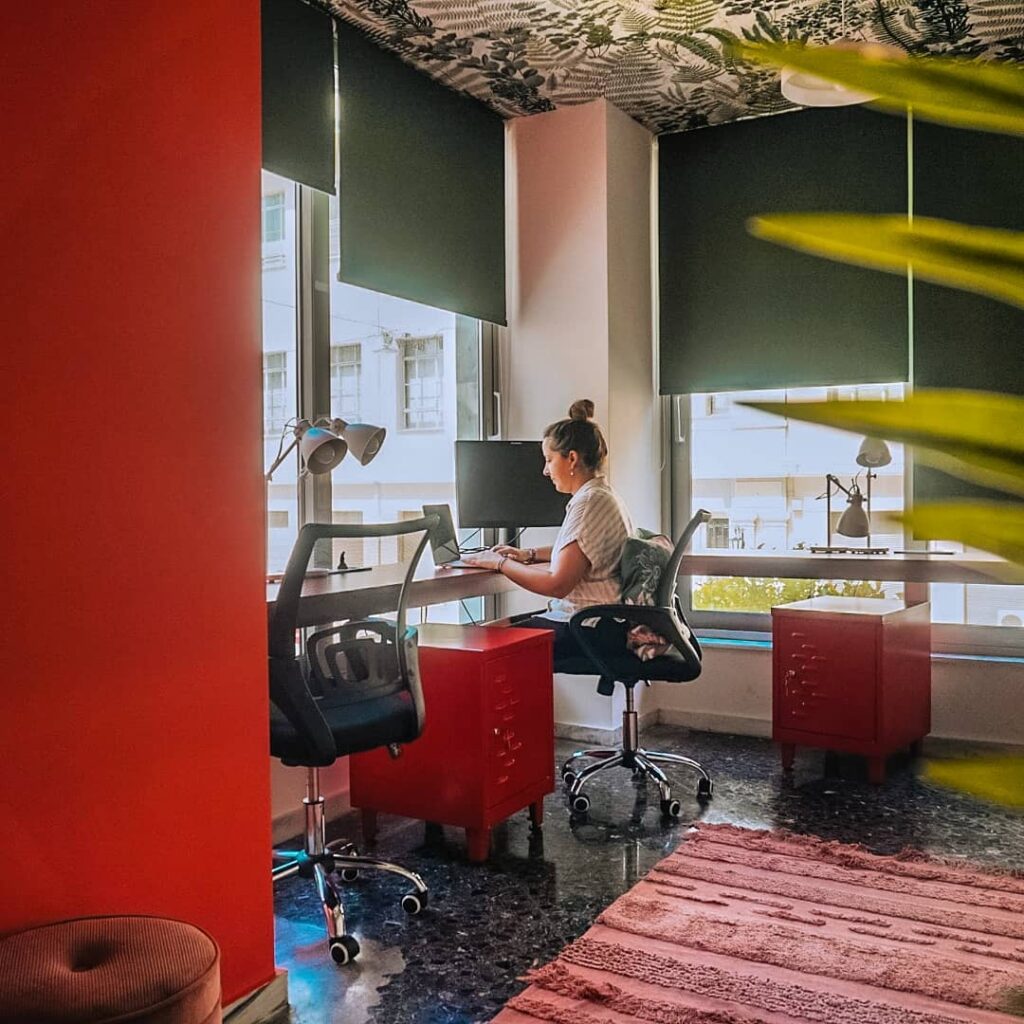 As a traveling online English teacher, what are your tips for…
1. …getting a good Internet connection?
My first plan is to go to a coffee shop. With this, you need to buy noise-canceling headphones so that students won't hear the noise in your surroundings.
Sometimes, I check for co-working spaces with a good Wi-Fi signal.
You can also buy a SIM card that gives you Wi-Fi.
2. …choosing accommodation abroad?
I just keep following my style, which was to stay at a hostel. In the beginning, I was really scared because I realized that now I needed to teach. It's not like a normal trip where I can stay in a shared dorm with a lot of people. The first thing that I started to do this time was to stay in a dorm room for females, with only four beds, so that it's quieter.
Right now, in Europe, Airbnbs are a little expensive. I also have other friends who are digital nomads and we all share the same idea that Airbnb is quite expensive now and we cannot stay for a month in an Airbnb and pay every single day.
3. …managing time differences between you and your students' locations?
These days, my students are booking classes during the weekends. They send me a message to schedule the lessons for next week. I have a schedule where I put everything in the right place in order to know where the student is, the time zone, and how big our time difference is.
That's why I sometimes start really early in the morning with two or three students, and then I have a gap during the day that I can use to visit the city, do free walking tours, or rest a little bit. And then at the end of the day, I will have a couple of more students. I have two periods where I teach — early in the morning or at the end of the day.
What are the most important items you need to carry as a digital nomad?
A laptop
A pair of headphones
A power bank for charging your phone
A multi-USB hub, where you can plug in and charge your computer, camera, and phone at the same time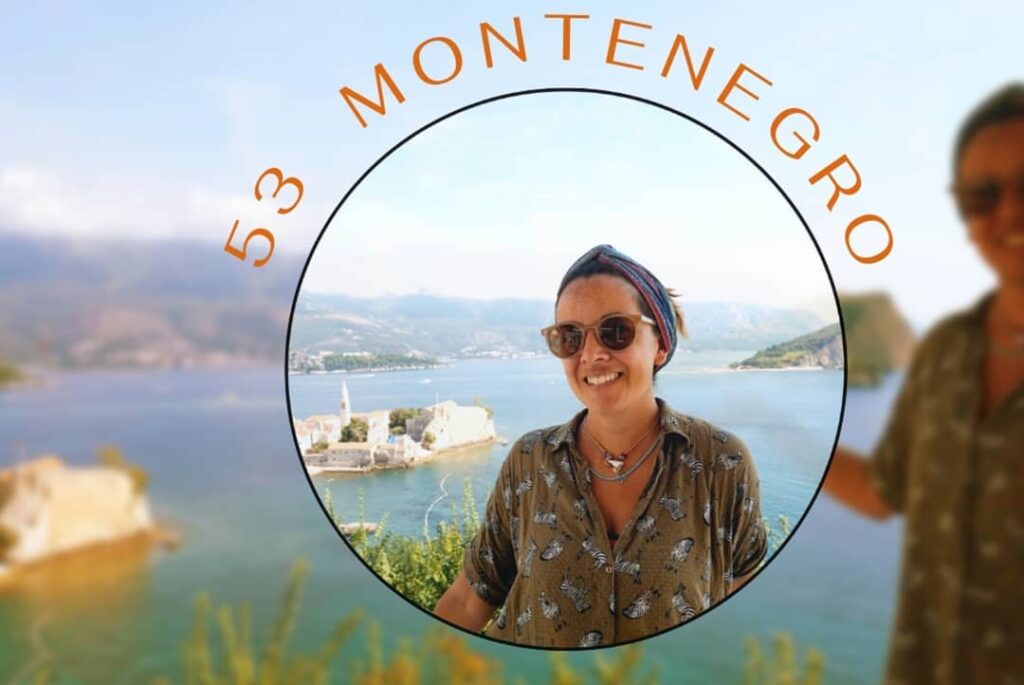 What are your next travel destinations and plans for the coming months?
I will celebrate my 60th country, and a friend of mine sent me a message saying that it will be great if I go to Ukraine and visit the Chernobyl Village. I was worried because I only have summer clothes and it will be cold in Ukraine in October and November. But then, that idea stuck in my head, so I was like, "Let me check everything and learn more about Chernobyl."
So, I'm going to Ukraine. Then, I'm flying to Belgium, which I haven't been to either. Also, I'm preparing myself to go to Mexico because I will go to Latin America. I will stop there for a while to visit all the countries that I don't know.
This month, I had to cross a lot of borders here in the Balkans. I saw some differences in how people are treated according to their passports or the way they look. Luckily, I've never had any problems. When they saw I was from Portugal, they were really happy. They just stamped my passport and I was free to go – also because I have the COVID-19 pass.
But then, I was thinking of this idea of what would happen if I change my appearance or do something that is not so common. I thought of that idea for a month, and that's why I shaved my head. I want to see how they're going to treat me at the borders and check the social treatment they give people.