Dreaming of being completely in charge of your teaching schedule, work location, and even your hourly class rates as a teacher? Good news – it's all possible when you become your own boss as a freelance online English teacher. The other good news? It doesn't cost an arm and a leg to become one, either! If you're wondering where or how to start an online English teaching business, let us walk you through the initial steps of setting it up, including choosing online teaching equipment that fits any budget, whether you hope to save or splurge.
What are the steps to set up my own online English teaching business?
1. Make sure you have the right equipment
When it comes down to how to start an online English teaching business, begin by covering basic tech equipment that you will use for teaching online: a working computer/laptop, a functional pair of headphones, and a stable internet connection (more on equipment later!). Once you have these basics, you're ready to teach anywhere, as long as it's a noise-free environment.
2. Earn the credentials to teach effectively and master business skills
New teachers
As a freelancer starting your own online tutoring business, you'll want to be fully prepared for teaching in the virtual classroom. Likewise, paying students will have more confidence in a tutor who is properly qualified.
If you're new to teaching or don't have TEFL certification yet, comprehensive training such as the Bridge Master Certificate provides a solid foundation in teaching English. Then, add Specialized Certification (perhaps with a virtual practicum) to fully prepare for the online classroom and make yourself and your business more marketable.
Save money when you take both courses as part of the Comprehensive Certificatioin Bundle, which qualifies you to teach worldwide and online.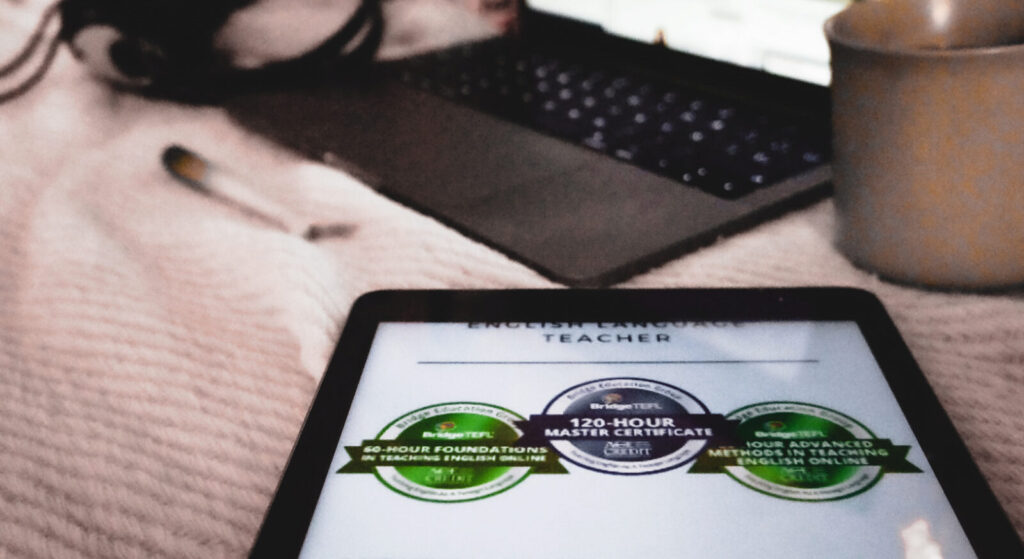 Experienced teachers
If you've already earned online TEFL certification or have some teaching experience, either in the classroom or online, taking Specialized Certification in Teaching English Online is the perfect addition to your current qualifications and experience.
You can go even further by adding Specialized Certification in Teaching English Online as a Freelancer. This course goes beyond teaching skills and focuses on business skills instead. When launching your own business, you'll need more than just marketing skills. You'll also need to master operational, communication, business development, and organizational skills. Taking a specialized course will help you learn how to choose your teaching niche, market your brand, tackle operational challenges, and scale your business in a competitive market.
3. Choose your teaching niche
Next, decide on the kind of classes you want to give. It's usually more lucrative and easier to find students when you choose a particular niche of students to teach online. For example, you can focus on specific age groups, like teaching kids or adults. You can also offer classes in particular tutoring areas, which can even help you earn more. For example, you can specialize in Business English or in preparing students for English certification tests, such as the IELTS or TOEFL.
Bridge grad Halan, from Brazil, began his own online teaching venture by offering aviation English lessons. He remarked, "It's a different niche, as we're talking about safety here. If we can increase the number of pilots who speak English, we can increase safety, and that's good for aviation. So, I'm here to provide more safety for aviation and more clear communication, and I'm looking to help pilots improve their careers whether it's with more money, working abroad, or flying a bigger jet."
4. Choose a teaching platform
As a freelancer, it's important to deliver your classes via a user-friendly, reliable online video conferencing platform that has features fit for your online teaching needs. These might include a virtual whiteboard or screen sharing capabilities. Zoom, Microsoft Teams, and Google Meet are the top teaching apps of choice for most online English teachers, and teaching English with Skype also remains popular (all of these platforms have free versions). Explore each ESL teaching tool to see which you prefer. Choose one that you will mainly use for your classes, then a backup platform in case a student encounters problems with the first one.
You can even use social media to teach. Bridge grad Mathews, a freelance teacher from Brazil, shares English content via Instagram. He said, "I decided to quit the language institute I was working for and start working for myself. When that happened, one of my students told me, 'You have to open an Instagram account. You have to start posting videos or written posts because the way that you speak, the way that you teach things to people, is different.' In the beginning, I was quite shy to share things on Instagram because I'm a shy person. It was hard, but with time, I was getting better at developing my communication skills."
Read about a teacher's lessons learned from starting her own (now thriving) tutoring business: 10 Things I Wish I'd Known Before Becoming a Freelance English Teacher.
5. Determine your pricing
Set an hourly rate for your online classes. If you're teaching general English classes and also doing specialized classes within a particular niche, you can fix a separate, higher rate for your specialized lessons. You can also offer special class packages or promotions, which always attract more students.
6. Choose a payment platform
If you plan to teach students in the country you reside in, centralize your earnings in a bank account they can easily deposit or transfer money into. If you're a digital nomad or teaching students abroad, opt to receive money through online payment apps like PayPal, Wise, or Payoneer. Check which one offers the best rate and is the easiest to use for you and your students.
7. Plan your schedule
The next step for how to start an online English teaching business is to think about your preferred work schedule – remember, you're the boss as a freelancer! Which hours of the day do you want to work? How much break time do you want to have in between classes? Will you work on weekends? It also helps to organize your teaching hours in an Excel or Airtable sheet or Google Calendar (or another calendar app) so that students can see your availability and pick a block in your schedule easily.
8. Get your marketing game on
Finally, make your classes seen and heard to find more online students! You can advertise your services by creating a website, using social media, or even joining online groups. Don't forget that word-of-mouth goes a long way, too! And if you're not sure where to start with the marketing and operations side of running a business, don't worry. You can take Bridge's specialized course, Teaching English Online as a Freelancer, to fill in any knowledge gaps and make the transition from teacher to teacherpreneur!
Bridge grad Margarida, from Portugal, runs her own online English business. She noted, "Potential students usually send me a message on the website where I advertise my classes, then I send a message back and we book a free trial lesson. They really like the lesson because it's based on conversation, games, and topics that they like."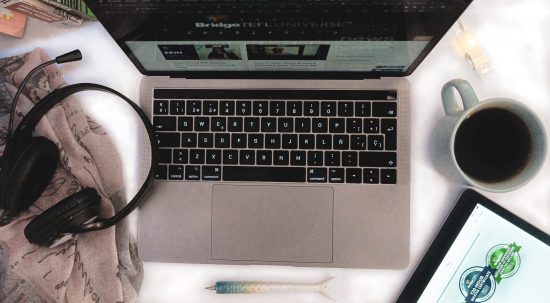 How much does it cost to start an online tutoring business?
One of the best things about teaching English online is you can get going in the field with minimal equipment, and more often than not, you've already got most of these teaching tools at home. Plus, even the unavoidable startup costs involved in starting your own online teaching business won't break the bank!
We're breaking down budget-friendly options for online English teaching essentials, as well as suggestions on ways you may want to splurge on each one as you scale your online ESL business in the future.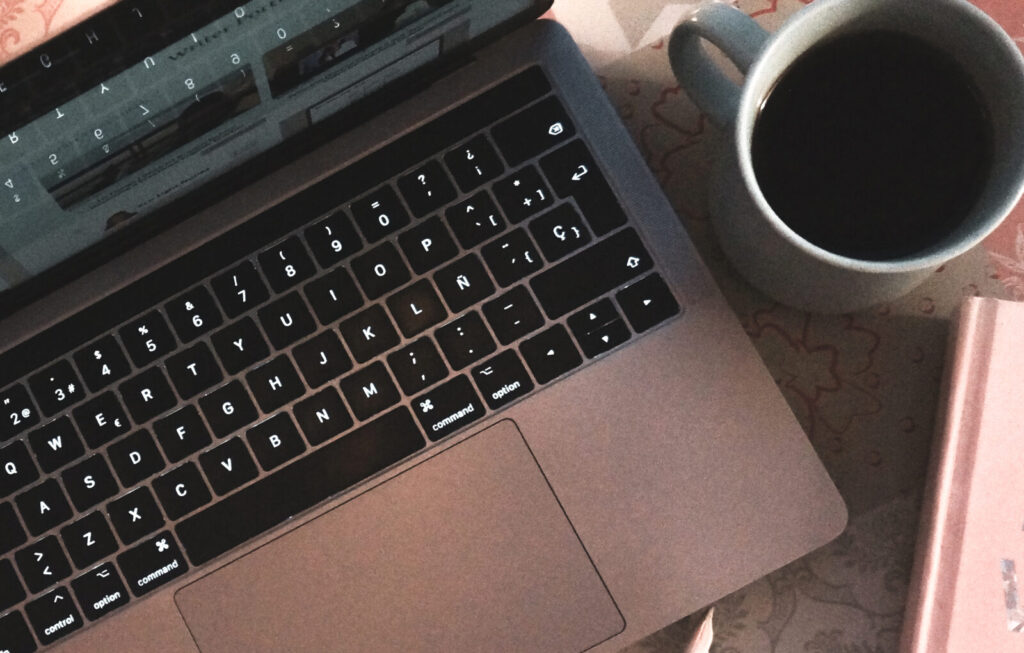 Computer
SAVE: You will rely on your computer as an online English teacher, but it doesn't have to be fancy, especially if you're just starting out. Whether the one you already have is a desktop computer or a laptop, it will do just fine as long as it has a fast processor, ample storage space, and an operating system of Windows 8 or macOS 10 or above. Most importantly, it should be able to download the apps you use for online teaching.
SPLURGE: There are many higher-end laptops on the market these days that are lightweight and have a longer battery life, better screen quality, a faster processor, and a touch screen feature. These top-tier specs will definitely boost the quality of your classes. A Macbook is a solid choice among online teachers who want to splurge, but there are also a lot of premium Windows laptops you can choose from.
Webcam
SAVE: It's now standard for laptops to have a built-in webcam. Although they generally come in 720p resolution, this is fine for being seen by your online students. If you're using a desktop computer and need to buy a webcam separately, you can find low-priced 720p/1080p ones that have some features found in more expensive models, such as low-light correction and an integrated, noise-canceling microphone.
SPLURGE: But then again, even if your laptop has a decent camera built-in, why not upgrade to a high-quality, external webcam? The latest webcams have a 1080p resolution, which ensures top-notch video clarity, and cool features like built-in light and widescreen recording. Aside from improving the online classroom experience, you can also make use of a high-end webcam as a teacherpreneur when doing other things like business video conferencing and making promotional YouTube videos.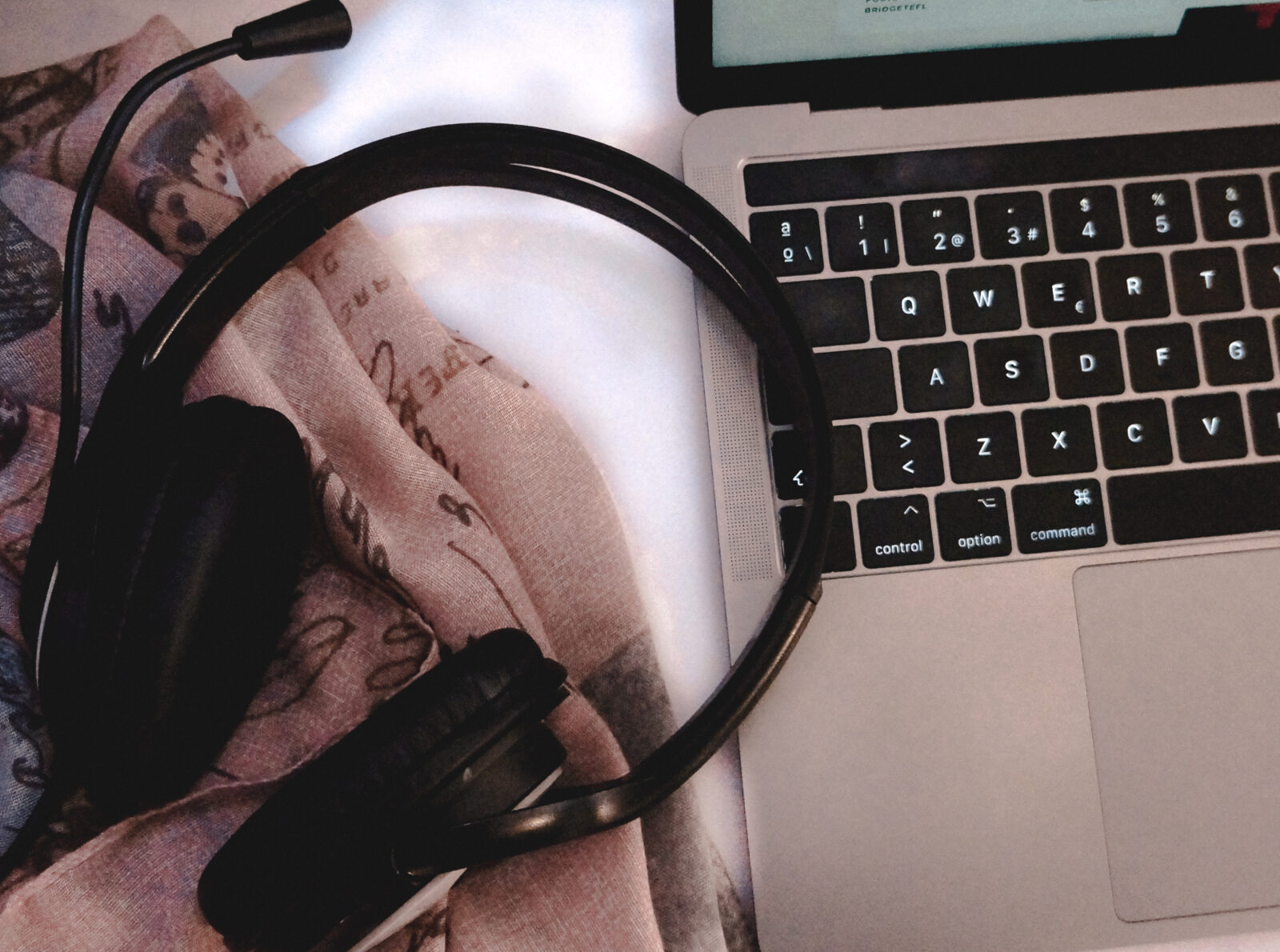 Headset/microphone
SAVE: Laptops today already have a built-in mic. They may not block out background noise, but you can still use this mic in online classes as long as your surroundings are quiet. If you are using a desktop computer, it's necessary to get a headset (headphones with a mic attached), and it's pretty easy to find affordable ones that have a noise-canceling feature.
SPLURGE: However, you can substantially boost your sound quality with a better headset! Aside from enhancing sound and canceling noise effectively, an excellent headset also means it's more comfortable, lightweight, and long-lasting.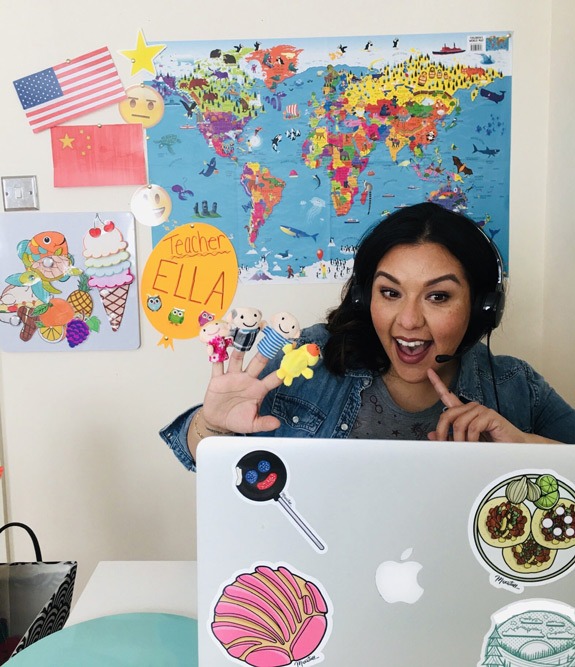 Teaching background
SAVE: A colorful, engaging background when teaching online wows students, but it's not necessary to embellish the space behind you when starting your online teaching business. You can opt to just go with a plain, distraction-free background. If you want to adorn it on a budget, you can simply hang up things like a world map, animal picture printouts, or any kid-friendly posters you either make or find inexpensively.
SPLURGE: Many online English teachers, especially those who teach kids, like to really make their teaching background elaborate! To do this, you can add things like alphabet wall décor (bought at a teacher supply store), a whiteboard, special lighting, or personal items to make your background look more appealing.
Use ManyCam to make a virtual background and take advantage of other special effects!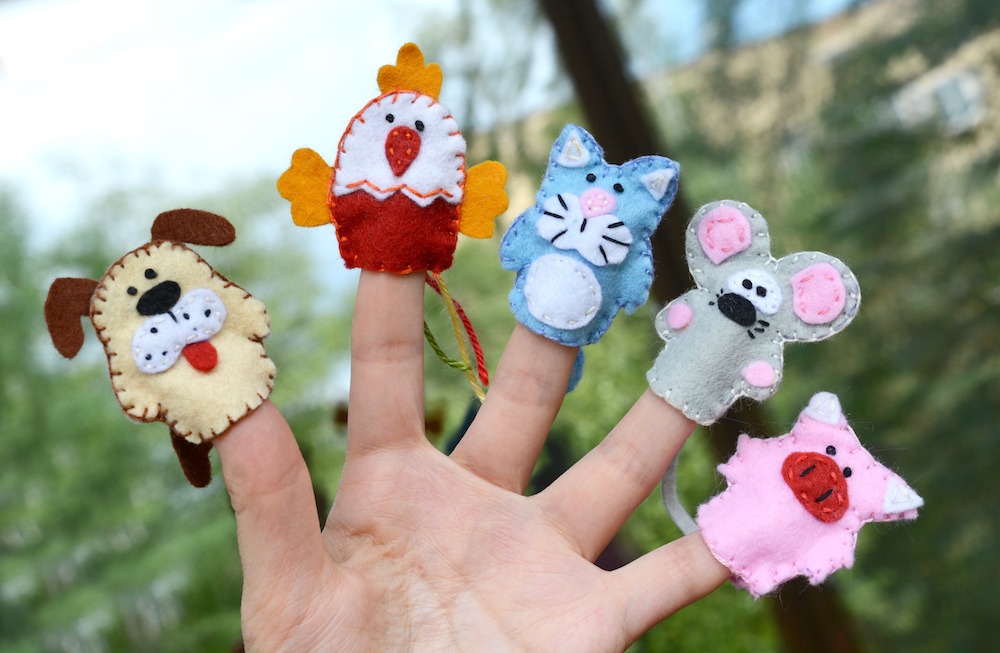 Props
SAVE: Props are super important as a freelance English teacher, especially if your niche market is teaching kids. If you want to save money on these teaching tools, you can make do-it-yourself props like sock puppets, popsicle sticks puppets (just glue pictures to the sticks), and flashcards. If you have little siblings, you can borrow stuffed animals, toys, or cute objects from them, too!
SPLURGE: Do you think you'll teach English to kids for a long time? If you see this being a substantial part of your online tutoring business, then yes, it's worth purchasing teaching aids like stuffed animals, colorful finger puppets, a "magic" wand, fun masks, and party glasses. After all, they always make your online English classes more entertaining!
Learn more about using ESL props.
Workspace
SAVE: If you're planning on running your online teaching business from your house, you probably understand that being comfortable while giving classes is very important. Most online teachers work from their couch or dining table, which is fine provided that it's located in a noise-free setting with a suitable background.
SPLURGE: As you scale your business, you can splurge on a comfier and more professional-looking dedicated workstation for teaching English online! Set up a desk in a quiet room or a corner of your house and work on decorating your fixed teaching background. You can even work with more ease by adding a laptop stand to prop your computer up to eye level.
Teaching materials and books
SAVE: When you're just starting your business, you may be looking for English textbooks or supplementary materials but not ready to add them to your expenses yet. Don't worry! There are plenty of ESL textbooks in PDF format that you can download for free. Additionally, you can find many free online teaching resources that provide grammar worksheets, online games, and reading comprehension exercises.
SPLURGE: Buying the PDF versions of high-quality English textbooks, which usually come in student and teacher versions, is a good investment for your online English teaching business because you can repeatedly use them for your classes as your business grows. Plus, it saves you time, since you won't have to search for reading and audiovisual materials to download from different online ESL resources.
Becoming your own boss by launching an online English teaching business is absolutely doable, especially because it doesn't have to require steep startup costs. Making a living teaching English online requires a combination of preparation, hard work, some decision-making, and basic business skills like marketing, but in the end, the rewards are worth it!